Published by Julie M., Rizhlaine F. · Photos by My B. · Published on 18 July 2021 at 00h36
We missed it! The Eiffew Tower reopens! Parisians and tourists can once again go and climb the Iron Lady up again, to discover one of the greatest views in town. The iconic monument reopens stairs and lifts from July 16, 2021.
As vaccination goes well, in Paris, inhabitants and tourists are impatiently waiting for Wednesday May 19th. And for good reason: it marks the beginning of the second step of the lockdown exit put up by the government, and signs a milestone to make things return to normal. After closing for 6 months, terraces of bars, cafés and restaurants open to patrons again, while the cultural life is resuming in town.
This date also marked the reopening of museums and monuments. The latter have been announcing their reopening dates in turn, some of them being delayed for a few days from May 19. Parisians and tourists yet can already book tickets for visits and exhibitions, and make the most of the city to discover the most coveted gems in town.
But what about the Eiffel Tower? The iconic monument in the French capital will not be crowded on May 19. The Iron Lady will be back from July 16, 2021 and the ticketing service opens from June 1st. Furthermore, ahead of the 2024 Summer Olympics, the Iron Lady is getting a makeover. It is being repainted in gold, the color it used to be in the early 20th century.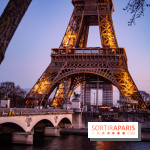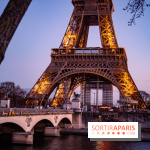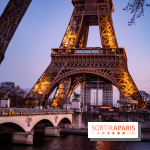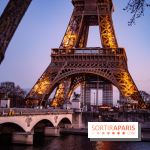 The Eiffel Tower freshens up ahead of the 2024 Olympics
It will soon be dressed in gold and light: the Eiffel Tower makes the most of its closure to freshen up. To be at the top of its glory for Paris 2024 Olympics, the Iron Lady gets rid of its old paint to get a new one. [Read more]