Published by Rizhlaine F., Caroline J. · Published on 31 December 2021 at 11h30
Paris does not lack festive events of all kinds. Paris carnival, Make Music Day and even National Day… Let us have a look at the popular and unmissable events to experience in Paris in 2022.
Cultural capital par excellence, Paris is full of many events all year long. 2022 is no different and many celebrations are once again held in the French capital. Keep reading to know everything about the unmissable events you do not want to miss in Paris in 2022.




Celebrating the Russian New Year in Paris and the Ile de France region
No snovim godom! If you are more into being nostalgic for the Holidays and the magic they give, there is a way to keep them alive for a bit longer in Paris… Switch to Russian time and come along to celebrate the Russian New Year on Tuesday January 14, 2022! [Read more]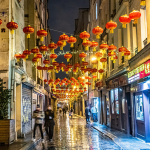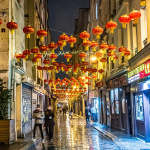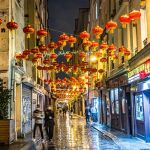 Lunar New Year 2022 in Paris and Île-de-France
This year, Chinese, Korean or Vietnamese New Year (Têt) - also called Lunar New Year - falls on Tuesday February 1, 2022. It is traditionally celebrated for several days. Are you looking for ideas to celebrate it? Here are outing ideas for this weekend celebrating the year of the tiger. [Read more]




Paris Carnival is back in 2022
Paris Carnival is back for its 24th edition. This year, it expects you on February 27, 2022, themed on antique worlds. Go get your costumes! [Read more]




Saint Patrick's Day in Paris 2022
Saint Patrick's Day celebrations will be happening in Paris and around the world this Thursday March 17, 2022. As usual, you are excited by the idea of going out in Paris and celebrating Saint Patrick (after all, any excuse is a good excuse to go out and party, whether it is for Patrick or Catherine or whoever!) but you are still wondering where to go...Here are some tips that can help you in your search. [Read more]




Make Music Day in Paris and Île-de-France
This year again, because of the health crisis, Make Music Day will be different from the previous years. But be rest assured, it will be celebrated in Paris and France on June 21. On the occasion, musicians will take over the streets of the French capital city to celebrate this musical day! [Read more]




Bastille Day, July 14, in Paris and Ile-de-France
Discover the most beautiful Bastille Day fireworks on July 14, in Paris and its region. Between the military parade, the Eiffel Tower's firework show, firefighters' dance in Paris and Île-de-France cities, the day will be busy. [Read more]




Gay Pride in Paris, LGBTQIA+
Gay Pride - also known as the lesbian, gay, bisexual and transgender people (LGBT) pride March - is usually set to take place in late June in Paris. [Read more]




Paris Carnaval Tropical
Paris Carnival Tropical usually takes place in July. As it happens every year, music, colors, and dancing take over Paris to make you travel under the sun. [Read more]




Ganesh Chaturthi in Paris
Ganesh Chaturthi, the elephant-headed deity – Ganesha, celebrated every year in Paris 18th arrondissement is back on August 28, 2022. On the menu: religious celebrations and very colorful parade. [Read more]




The Montmartre Grape Harvest Festival
This year, the famous Montmartre Grape Harvest Festival takes place in the Fall with a mouthwatering program between the taste route, the grand parade, the picnic, the closing ball, and the fitness class! [Read more]
Please note that dates may change. Stay tuned so you will not miss anything.