Published by Rizhlaine F. · Photos by Rizhlaine F. · Published on 26 November 2019 at 10h46
How about brunching in Paris? We've found many good tables to all-you-can-eat or sit-down brunches, for all budgets and tastes!
Aaah, how pleasant brunching is on weekends! Unforgettable gourmet habits for Parisian foodies, it treats the taste buds with sweet and savory flavors. In terms of brunch, we all have something to say, our own habits and our favorite spots. But if you want to be the star of the brunch, the reference with thousands of addresses in mind, here's to cheast sheet: we've found the best brunches in Paris likely to fit your taste and your needs!




The best brunches in Paris
Sunday's brunch is now an unmissable meeting for Parisians, Ile-de-France inhabitants and tourists visiting the French capital. And to find THE perfect spot to shake up your taste buds and treat yourself, the editorial board concocted you a nice and little guide of the best brunches in Paris. So, let's book our Sundays, friends, shall we? [Read more]




Guide to Paris's All-you-Can-Eat Brunches
Sunday brunch, that's one thing. But an all-you-can-eat brunch, now that's what we're talking about! Whether you're looking for something fancy, original, low-budget or with a view, we've got it all here in our guide to the best self-serve buffet brunches in Paris to satisfy those weekend cravings! [Read more]




All-you-can-eat kid-friendly brunches
Paris is full of very nice places for a family brunch or a brunch with friends, but when you have young children, it's hard to keep them busy and it can quickly turn into a nightmare... It's hard to keep them quiet for over 2 hours without letting them play on our phones... Or you can go for a family brunch with activity leaders especially there to take care of your children. Here's our selection.




Paris: brunch under 30euros
A nice brunch for less than 30euros is possible! All-you-can-eat buffet or sit-down brunch, super tasty or super healthy, these brunches for a small cost are about to become your weekend's favorites. [Read more]




The best exotic brunches in Paris
How about an exotic brunch in Paris? If you want to meet over an exotic uisine, we offer you to discover these uncommon brunches that will make you want to travel. [Read more]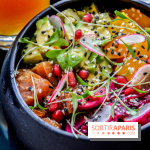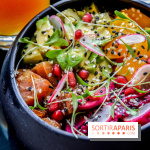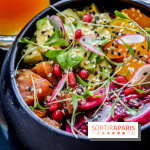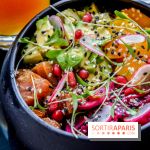 Healthy brunches in Paris
Are you looking for a healthy brunch in Paris for this weekend? For those who live on love and fresh air, have a look at the best spots for a healthy and fresh brunch. [Read more]