Published by La rédaction · Photos by My B. · Published on 23 September 2022 at 19h15
Discover the latest news regarding the Covid-19 pandemic spreading in Paris and Ile-de-France. As of Sunday 25 September 2022, take a stock on the news in Paris and its surroundings, the latest reopening, and the evolution of the disease. The situation in Paris stagnates. Discover the latest announcements in the Paris area.
What is the situation in Paris and Ile-de-France as of Sunday 25 September 2022 like? Discover the latest data as for the Covid-19 epidemic and the latest news applying to the Parisian area under the main news. In Île-de-France, and especially in Paris, indicators of the evolution of the epidemic are deteriorating and the 5th wave is worrying.
Latest and main news about Covid-19 in Paris and Île-de-France:




Coronavirus in Paris and Ile-de-France: +4 Covid deaths in 24h, 270 patients in ICU
Let us take a stock on the situation in Paris and Île-de-France. Discover the report about the Parisian region per department. This Friday 23 September 2022, +4 more deaths in 24h have been reported, and 270 patients are in ICU. [Read more]




Coronavirus Paris – Île-de-France: how many people are vaccinated in the area as of Friday 23 September 2022?
In Île-de-France, the coronavirus epidemic is heading towards a new wave as the vaccine campaign still goes on. As of Coronavirus Paris – Île-de-France: how many people are vaccinated in the area as of Friday 23 September 2022?, how many French have been vaccinated in the Paris area so far? Keep reading to find out more. [Read more]




Paris and Île-de-France incidence rate as of Friday 23 September 2022
The health authorities keep monitoring the incidence rate of each department as a determining criteria to see if measures shall be reinforced or lifted. To make Île-de-France inhabitants' lives easier, here is the incidence rate per department map for the Île-de-France region and in Paris as of Friday 23 September 2022, determined by the data given by the government. [Read more]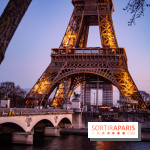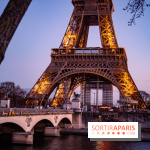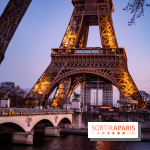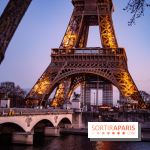 Île-de-France: the daily health situation in the area
What is the health situation in Île-de-France as of Friday 23 September 2022? Let us have a look at the indicators enabling to assess the evolution of the epidemic in the following departments: Paris (75), Seine-et-Marne (77), Yvelines (78), Essonne (91), Hauts-de-Seine (92), Seine-Saint-Denis (93), Val-de-Marne (94), and Val-d'Oise (95). [Read more]




Covid: three Omciron-specific vaccines approved by the French Health Authority
As an umpteenth Covid wave threatens France this Fall, the French Health Authority (HAS) announced this Tuesday September 20, 2022, they approved the issuance in France of three Omicron-specific vaccines to effectively fight against the virus and transmission. "Bivalent" vaccines developed by Pfizer/BioNTech and Moderna, all three approved earlier by the European Medicines Agency. [Read more]




Covid: a gathering held in Paris to pay tribute to the dead, mid-October
Although Covid still spreads, it has been almost gone for several weeks, but consequences will last. A gathering is held on October 15, 2022, in front of the Ministry of Health in Paris, to pay tribute to the dead. [Read more]




Covid: a novel vaccine based on nanotechnologies soon?
Although Covid-19 is no longer impacting our lives as it has over the past two years, the fight against the virus is far from being over. The European Medicines Agency spoke about a novel vaccine based on nanotechnologies. [Read more]




Covid: could there be another wave this Fall?
In a piece released in Le Parisien daily, Brigitte Autran – head of the Watch and Health Risk Anticipation Committee working in lieu of the Scientific Committee – claimed another Covid wave was to be expected this Fall. [Read more]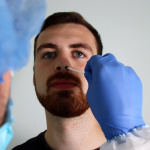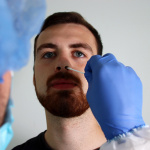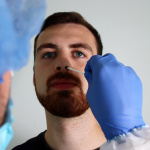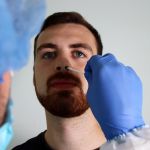 Covid: health emergency to stop on July 31, 2022
France has been in health emergency since March 24, 2020, because of the Covid-19 epidemic; The situation is about to come to a close: the health emergency is to end on July 31, 2022. [Read more]




Covid: when will the 7th wave peak in France?
As the Covid-19 new case toll spurts, a lot of people wonder when the 7th wave peak in France. According to Scientific Committee president Jean-François Delfraissy, the peak will probably be reached "by late July". But "it will not ruin summer as we are vaccinated", he considered this Thursday June 30 on RTL. [Read more]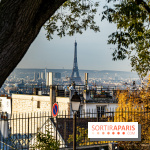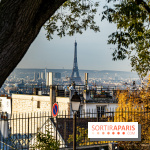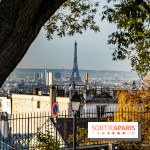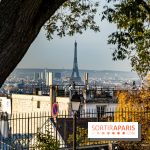 Covid incidence: all Île-de-France departments report over 1,000 cases for 100,000 inhabitants
It is on everyone's lips, the coronavirus epidemic is rising again since the last restrictions have been lifted! In Île-de-France, the situation is thoroughly monitored, like anywhere else in France, and the incidence rates have been rising again and reach 1,000 cases for 100,000 inhabitants over the past 7 days in all the 8 Île-de-France departments. [Read more]




7th Covid wave: What to expect?
You may have noticed around you: Covid-19 is back in force and causes dozens of thousands of contaminations per day. And for good reason: a new subvariant, more contagious, may urge the government to take actions. [Read more]




Covid: the EU health pass extended to June 2023
The EU health pass, enabling to travel between EU countries requiring it, could be needed longer, one extra year than expected, until June 30, 2023, following the vote at the EU Parliament. [Read more]




Covid: resurgence of the epidemic, towards another wave this summer in France
Unfortunately, Covid-19 is not something from the past yet. Omicron subvariants BA.4 and BA.5, always growing in France, have caused the contamination toll to rise suddenly, sparking fears to encounter another wave this summer. [Read more]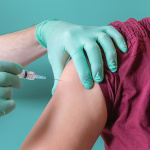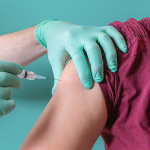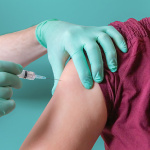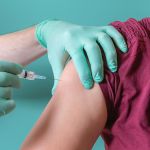 Covid vaccination: 80.4% of the French population given the first dose, 59.9% the booster shot
As of Thursday 22 September 2022, the first dose of vaccine has been given to 80.4% of the French population, and 79.1% of the population is fully vaccinated. 59.9% of the French have been given the booster shot. [Read more]




End of facemasks in public transportation starting this Monday: where is it still compulsory in France?
An announcement expected for quite a while. Starting from May 16, 2022, people in France are allowed to ditch facemasks in public transportation. Yet, it stays compulsory in some places, and here is which. [Read more]




Covid: vaccine pass to end on March 14, 2022, Jean Castex confirms
Is the vaccine pass to end soon in France? This Thursday March 3, Prime Minister Jean Castex announced on TF1 TV news the application of the vaccine pass will be suspended from March 14: the pass will no longer be required in restaurants, movie theaters… [Read more]




Covid: indoor facemask-wearing to be ditched from March 14 in France, excluding in transportation
Invited on TF1 television news, Jean Castex announced the end of compulsory facemask-wearing indoor from March 14, 2022. Yet, masks will be mandatory in transportation. [Read more]




Covid: the BA.2 subvariant does not cause more severe illness than Omicron, WHO says
Although it is more contagious than Omicron, the BA.2 subvariant does not lead to more severe disease than BA.1, according to the WHO's latest statements. [Read more]




Covid: Sanofi's vaccine soon to be allowed in Europe
Is the Sanofi vaccine soon to be marketed? This Tuesday July 20, 2021, the European Medicines Agency has announced they are to launch a rolling review of results from phase 3 of the ongoing clinical trial of the French laboratory candidate vaccine in order to allow or not marketing issuance as soon as possible. Issuance could actually occur in the first six months of 2022, although it has been announced for late 2021. [Read more]




Covid: facemask-wearing no longer compulsory in closed places subject to the vaccine pass from February 28th
The government pursues their calendar lifting health measures in France. This February 11th, the executive announces the end of compulsory facemask-wearing in closed places subject to the vaccine pass from February 28th. [Read more]




Covid: The first deliveries of the Novavax vaccines planned for the end of the week in France
Granted marketing authorizatoin by the European Medicines Agency and the Haute Autorité de Santé, Nuvaxovid, aka Novavax's "subunit" vaccine, which was expected to be delivered in France as early as the beginning of February, is eventually to be delivered by the end of the week. [Read more]