Published by Rizhlaine F. · Photos by Caroline J. · Published on 12 August 2021 at 16h24
Who said staying in Paris was super expensive? Here are our best tips and tricks to travel the French capital city without blowing your budget up!
Paris is known to be a very expensive city. Although life indeed is expensive in the City of Lights, you can enjoy bargain galore. If you wish to visit the French capital city but you are on a budget, let us show you it is possible. For there are tricks and tips enabling to make the most of your stay in Paris: affordable hotels, affordable restaurants, free tours, here are how to make the most of Paris on a budget!
Optimize commutes
To make the most of Paris while one a budget, you have to be sure of what you are doing. If you decide to use public transportation, think about choosing the right format: beyond three trips within a day, purchase a Mobilis tickets for €7.50 providing you with unlimited travels for one day. The same way, the RATP also provides you with an unlimited ticket for 5 days, the Paris Visite package for €38.35. So, before purchasing a ticket or a book of tickets, take a close look at the packages available.
Think also about alternative means of transport such as Vélib', or electric scooters now provided in self-service. In addition to enable you enjoy the city, you can also enjoy the open-air for a lesser cost.
Staying for less than €30




Jo&Joe, a new hostel with rooftop comes to Nation
Jo&Joe opens a stylish hostel in Nation with "home-like but abroad" bedrooms to share with friends, foreigners, or your better half. A good deal starting from about twenty euros the night, and it has a rooftop! [Read more]




Les Piaules, a second youth hostels at the Place de la Nation
In 2021, the Les Piaules team will open a second youth hostels at the Place de la Nation in Paris. [Read more]




Les Piaules, A New Hip Youth Hostel in Paris
Since December 2015, Paris has a brand new youth hostel. And it's not just any hostel–––the three entrepreneurs behind Les Piaules have created a hip, well designed youth hostel that even has a rooftop space! [Read more]
Visiting Paris!




Free museums and monuments in Paris and Ile de France
Looking for a free museum in Paris? Musée des Beaux-Arts, Musée d'Art Moderne, Musée de l'Aviation, Musée des Arts Asiatiques, over 20 museums are free of charge, all year round, so, discover them! [Read more]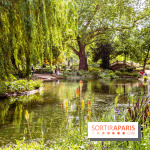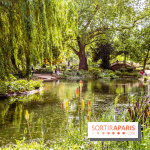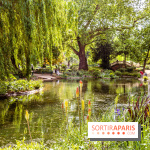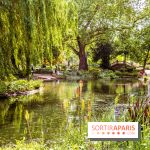 The most beautiful parks and gardens in Paris and its area
Paris is filled with wonderful gardens and parks, green settings inviting you to relax, far from the city's hustle and bustle. Here are the most beautiful green places in the city and in Île-de-France! [Read more]




The most beautiful covered passages in Paris
You may know it, but Paris houses many covered passages. Let's discover the 12 most beautiful Parisian covered passages with our self-guided tour. [Read more]




Paris: the most Insta-worthy places in town
Are you an Insta-addict looking for great places and backgrounds to add to your feeds on social networks? Here are our favorite places for beautiful and super-Instagrammable pictures. [Read more]




Walking tour: Where to see street-art in Paris?
Street art, these fleeting works turning a city into a true open-air exhibition are more and more attractive. If you're interested in this urban art, we unearthed you spots where you can admire and even meet street artists. [Read more]




Where to see the remnants of long-gone places and monuments in Paris?
Paris was not made in one day. Even though the French capital now displays an exceptional heritage, its rich and eventful History led to the destruction of some places and monuments that yet marked their times. But today, there are some remnants we can still enjoy while roaming around town. The Bastille jail, the Tuileries Palace, the Wall of Philip II Augustus, or even Lutèce, discover the places where you can enjoy remnants of long-gone places in Paris. [Read more]
Eating on a budget




Where to eat for under €15 in Paris? Affordable restaurants to enjoy
It is possible to eat well and cheap in Paris! And to prove it, we have selected some of our favorite restaurants where you can eat for under €15. [Read more]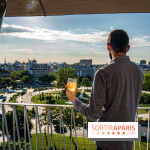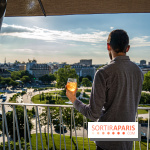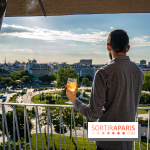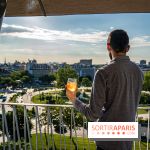 An inexpensive rooftop in Paris? Our perched and affordable selection
Who said Paris rooftops were always prohibitively expensive? We will prove them wrong giving you a selection of the best perched and affordable locations. Inexpensive deals are to be found here! [Read more]
Do not miss anything




The Week Ahead from February 6 to 12, 2023 in Paris: free or cheap outings
A new week opens to you and with it a whole range of things to do and things to discover in Paris and its region! Click here to discover the cheapest deals for the week of February 6 to 12, 2023 in Paris and Ile de France. [Read more]