Published by Rizhlaine F., Caroline J. · Photos by Caroline J., Rizhlaine F. · Published on December 7th, 2022 at 02:07 p.m.
Street-Art, these ephemeral works that transform the city into a real open-air exhibition, attracts more and more people. If you too are attracted by this urban art, we have found spots where you can admire it and even meet street-artists.
Art at every street corner, this is the gift that street-artists give us during our walks. A message that appeals to us, a drawing that makes us smile, a collage that leaves us speechless and here we are, pulling out our phones to Instagram these works, quickly, before they are replaced. If you never know what you might stumble upon in an alley, here are some spots where you will surely find something to feed your social accounts and immortalize these ephemeral works.
Timeless street-art spots in Paris




The Skatepark of Bercy is a place where skateboarders and street-artists meet. The latter transform the place every day, and cover ground, walls and crawl with their works. This spot is so popular that some graffiti can be covered the same day. An artistic transformation to follow closely.




Another very popular spot for street-artists is Henri Noguères street, perpendicular to the quai de Loire, a peaceful and rural place where the inhabitants of the district like to take the time to make a small detour to discover new works every day. The spot being very active, it is not rare to cross street-artists there.






The Marais is also a privileged district of the street-artists, one finds there most often works in relief. If one can generally cross them in a random way while walking there, certain places present an artistic gathering on a large scale, following the example of the place Igor-Stravinsky.







Street-Art can also sometimes take the form of a tribute and this is what we can observe on the side of the 7th district, in the rue de Verneuil. At number 5, where Serge Gainsbourg's house used to be, the walls are regularly covered with works of art, in honor of this emblematic man, himself a street-art lover.
Street art also invests the city in an ephemeral way, with interventions not to be missed! We take stock of the spots and concepts to discover!
The street art spots of the moment :




Great street-art exhibitions to discover in Paris and the Ile-de-France region
Notice to street-art lovers, we take you to discover the current and future exhibitions in Paris that highlight the art of graffiti and aerosol through the works of street-artists. [Read more]




27 Pantin: an open-air museum dedicated to street art
Fans of street art are invited to the north-east of Paris to discover 27 Pantin. Behind this open-air museum lies a wonderful artistic, cultural and participatory initiative. Supported by the Maison du projet, 27 Pantin unveils over forty works of art, giving the Îlot 27 district a colorful new face! Shall we take you on a tour? [Read more]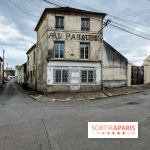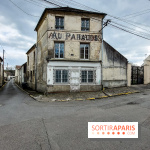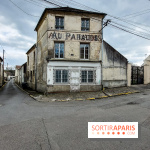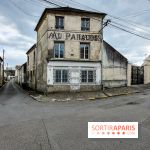 Vieux-Pays de Goussainville, uncommon stroll in a "ghost village" in Île-de-France
If you are looking for an uncommon stroll in Île-de-France, then head to Val-d'Oise. This is here, a few miles from the end of the landing strips of the Roissy airport that stands Vieux-Pays in Goussainville. Let us take you on a tour of this old and atypical village, described as "ghostly", and almost abandoned by its many inhabitants for several decades. [Read more]
So, ready for a street-art oriented stroll?