Published by La rédaction · Photos by My B. · Published on June 1st, 2022 at 02:07 p.m.
After being disturbed twice by the health crisis, Make Music Day, or World's Music Day is intending to be back. This Tuesday June 21, 2022, brace yourselves because you are going to live to live music thanks to many free concerts and DJ sets held outdoors and also in show venues and museums in Paris and Île-de-France. Stay tuned to discover more about this Make Music Day 2022.
Make Music Day is back on Tuesday June 21, 2022 in Paris and everywhere in France! After two editions disturbed by Covid-19 and the health crisis, his major musical event is back greater than ever. The occasion to go down the streets to sing, dance and enjoy bands and artists, new or confirmed free of charge. Whether you are into rock, jazz, electro or classical music, you will find something you like because Make Music Day shines a light on all styles and genres for a day.
In Paris and Île-de-France, there will be plenty of concerts and DJ sets. To enjoy in the street, a show venue or an unexpected location like a museum or a church... Make Music Day 2022 will be beautiful and eclectic.
For the record, Make Music Day was created in 1982 by the Ministry of Culture and Communication. "Make Music" so tells the watchword which used to sound like everything but a slogan. This event gathering professional and amateur musicians and the attention paid to all genres of music become a popular event thanks to an immediate success. This event is the translation of a policy which tried to make way to amateur rock, jazz or traditional musicians and singers.
Concerts' free admission, SACEM's support, media feed, regional governments' support and a growing subscription would turn it into one of the biggest French cultural event in a few years only. By the way, it became wider in 1985, the European year of music. In less than fifteen years, over a hundred countries spread across the five continents followed the example of Make Music Day!
This year, discover the musical events of this Make Music Day 2022, in Paris and Île-de-France. Stay tuned to find out more about the 2022 program of Make Music Day.
PARIS 1st




Make Music Day 2022 at Paris Jardin des Tuileries
Enjoy Make Music Day 2022 in the very heart of the city, at the Tuileries garden. A flavor of Orient expects you on Tuesday June 21, in the famous Parisian park. [Read more]




Make Music Day 2022 at Liquide: Street food and DJ sets
For Make Music Day 2022, let us meet at Liquide for a night mixing Matthias Marc's street food and DJ sets! [Read more]




Make Music Day 2022 on the terrace of Grand Hôtel du Palais Royal: Finger food and DJ set
For Make Music Day 2022, the terrace of Grand Hôtel du Palais Royal invites you for a night of finger food and DJ set. Here is the program! [Read more]




Make Music Day 2022 at Da Rosa Jr.: Gypsy vibe and Mediterranean tapas
For Make Music Day 2022, Da Rosa Jr. provides you with a gypsy vibe and Mediterranean tapas to share with friends! [Read more]




Make Music Day 2022: Orchestre de Paris to perform for free under the Louvre Pyramid
What a beautiful music moment expects you under the Louvre Pyramid in Paris for the 40th anniversary of Make Music Day. Meet on Tuesday June 21, 2022, from 10 p.m. to enjoy a free concert by the Orchestre de Paris and musical conductor Klaus Mäkelä. Note admission is free but upon reservation (opening from June 14). [Read more]




Make Music Day 2022: 36-hour Festival at Saint Eustache, program
The new edition of the Festival 36h Saint Eustache is back! After being off for three years, the musical event awaits you on Monday June 20 and Thursday 21, 2022, at the Saint Eustache church for 36 hours of free concerts in a unique setting. On the menu? Cléa Vincent, Barbara Carlotti, Clara Ysé, Kyrie Kristmanson, Chien Noir, Blondino and Laura Cahen and Form. [Read more]




Make Music Day 2022 at the Sunset Sunside in Paris
This Tuesday June 21, 2022, for the 40th Make Music Day, jazz is once again given pride of place at the Sunset Sunside in Paris. [Read more]
PARIS 2nd
PARIS 3rd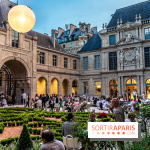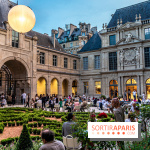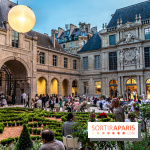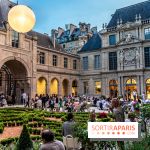 Make Music Day 2022 at Fabula: DJ sets, cocktails and dishes by Thibaut Spiwack
For Make Music Day 2022, Fabula expects you with DJ sets, cocktails and dishes by Thibaut Spiwack! [Read more]




Make Music Day 2022 in Paris: a giant brass band to perform live in front of the Carreau du Temple
Once again, the Carreau du Temple in Paris celebrates Make Music Day! Meet on Tuesday June 21, 2022, to dance to the music of the Fanfare Au Carreau. [Read more]




Make Music Day 2022 at Paris Institut Suédois: Midsommar and show by Isabel Sörling
This year, for this new Make Music Day held on Tuesday June 21, 2022, Paris Institut Suédois garden welcomes artist Isabel Sörling for an exclusive and free musical moment. But before that, the audience will discover the traditional Midsommar dancing! [Read more]
PARIS 4th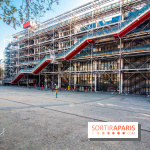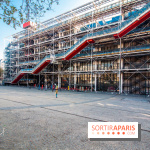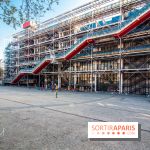 Make Music Day 2022 in Paris: Rock en Seine x Studio 1316 by Centre Pompidou
This Tuesday June 21, 2022, for the 40th anniversary of Make Music Day in Paris, Rock en Seine teams up with Studio 13/16 by Centre Pompidou and invites you to attend the finale of Première Seine for free. [Read more]




Make Music Day 2022 in Paris: immersive experience around Xenakis' Polytope de Cluny
If you want to experience an original and uncommon Make Music Day 2022, then head to downtown Paris. On Tuesday June 21, 2022, Ircam opens the Espace de Projection and offers on the occasion an immersive and free experience around the Polytope de Cluny by Iannis Xenakis! [Read more]




Make Music Day 2022 at Paris National Archives with the Jeunes Talents association
For the 40th Make Music Day, on Tuesday June 21, 2022, come and celebrate music at Paris National Archives with Jeunes Talents for classic music. [Read more]




Make Music Day 2022 at Paris Memorial de la Shoah
This Tuesday June 21, 2022, for the 40th anniversary of Make Music Day, enjoy the Sirba Octet for a free show in front of the Memorial de la Shoah in Paris. [Read more]




Make Music Day 2022: Belle Epoque night at Chez Julien
Chez Julien restaurant expects you on Tuesday June 21, 2022, for Make Music Day. And for the night, travel back to Belle Epoque Paris. On the menu, concerts, indulging food and festive spirit! [Read more]
PARIS 5th




Make Music Day 2022 in Paris: the Arab World Institute sports the colors of Algeria
This Tuesday June 21, 2022, Make Music Day comes to the Arab World Institute with a program sporting the colors of Algeria. Meet from 7 p.m. to make the best of free shows by Ziyara, Samira Brahmia and Sofiane Saidi! [Read more]




Make Music Day 2022 at the Arènes de Lutèce in Paris with Metronomy, Bertrand Berlin, Ibeyi...
Make Music Day 2022 comes to Paris 5th arrondissement again, and specifically to the Arènes de Lutèce, for another free show held by Fip. Meet on Tuesday June 21 to enjoy this event having Metronomy, Bertrand Berlin and Ibeyi! [Read more]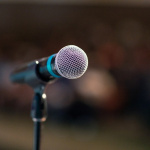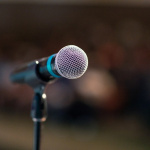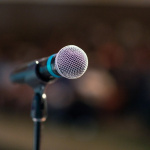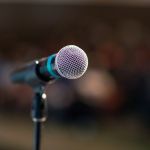 Make Music Day 2022 at the Irish Cultural Center in Paris
Like every June 21st, the Irish Cultural Center in Paris has decided to celebrate Make Music Day the right way! This year, the center will welcome once again artists from the hip-hop universe and coming from three countries: Ireland, France and Senegal. Here is the program! [Read more]
PARIS 6th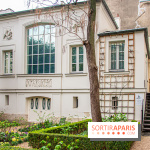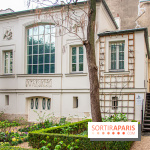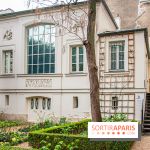 Make Music Day 2022: Concert of movie soundtracks at the Musée National Eugène-Delacroix
On Tuesday June 21, 2022, for the 40th anniversary of Make Music Day, the Musée National Eugène-Delacroix offers you to experience a unique and free music moment focusing on movie soundtracks thanks to the "Ariane Serck trio". [Read more]
PARIS 7th




Make Music Day 2022 at the Italian Cultural Institute in Paris
On Tuesday June 21, 2022, for the 40th Make Music Day, the Institut Culturel Italien offers you a free concert performed by Frida Bollani Magoni. [Read more]




Make Music Day 2022: open air by Sacré Radio on the Quai Anatole France in Paris
Electro music fans are expected in Paris 7th arrondissement on Tuesday June 21, 2022, for a very dancing Make Music Day on the Quai Anatole France, thanks to a free open-air show by Sacré Radio. [Read more]




Make Music Day 2022 at Paris Musée de l'Armée
For the new Make Music Day, on Tuesday June 21, 2022, Paris Musée de l'Armée offers you to come and discover their collections to music for this exclusive day. [Read more]
PARIS 8th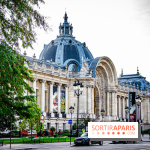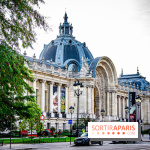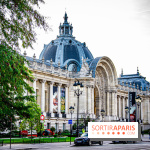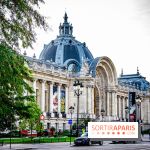 Make Music Day 2022: free concerts by Young Talents at the Petit Palais
Paris Petit Palais celebrates Make Music Day too and teams up again on the occasion with the "Jeunes Talents" associations for free concerts you do not want to miss at the museum's auditorium on Tuesday June 21, 2022, starting from 3 p.m. [Read more]
PARIS 9th




Make Music Day 2022: France Inter hosts a live show at the L'Olympia
To celebrate the 40th edition of Make Music Day, France Inter intends to take over the legendary L'Olympia venue on Tuesday June 21, 2022, for a great night of shows. Stay tuned to discover the lineup. [Read more]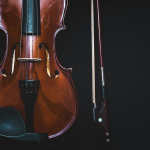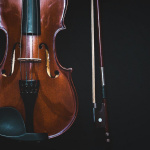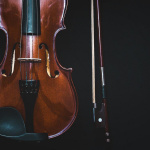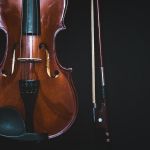 Make Music Day 2022, at Paris 9th arrondissement town hall with the Paris Mozart Orchestra
For the 40th anniversary of Make Music Day on Tuesday June 21, 2022, classic music comes to Paris 9th arrondissement town hall with the Paris Mozart Orchestra, conducted by Claire Gibault. [Read more]
PARIS 10th




Make Music Day 2022 at Bichettes: Disco and hot-dogs
Disco and hot-dogs, here is what to expect on Make Music Day 2022 at Bichettes! [Read more]




Make Music Day 2022 at Brasserie Bellanger: Street food, cocktails and DJ sets
Brasserie Bellanger celebrates Make Music Day 2022 with a lot of good food and great music! [Read more]
PARIS 11th




Make Music Day 2022 in Paris: Gospel show on the Place de la Bastille
Total Praise Mass Choir's gospel music will come to Paris Place de la Bastille on Tuesday June 21, 2022, for the 40th anniversary of Make Music Day. [Read more]




Make Music Day 2022: Japanese drum show at the Place de la Bastille
A show of Japanese drums: this is what to expect for this 40th Make Music Day edition on Tuesday June 21, 2022, at the Place de la Bastille. [Read more]




Make Music Day 2022 in Paris: open-air karaoke!
Make Music Day is back in Paris. And for once, how about singing? This Tuesday June 21, 2022, open-air karaokes pop in several places in Paris. You better warm up because you are the star of the year! [Read more]




Make Music Day 2022 in Paris: open air by 324 Records at Coup d'Oeil in the 11th arrondissement
Label 324 Records expects you on Tuesday June 21, 2022, in Paris 11th arrondissement to celebrate the 40th anniversary of Make Music Day. [Read more]
PARIS 12th




Make Music Day 2022 in Paris: Vaudou Game at Poisson Lune – Palais de la Porte Dorée terrace
Come and celebrate the 40th anniversary of Make Music Day at Poisson Lune! On Tuesday June 21, 2022, the famous summery terrace of the Palais de la Porte Dorée invites the audience to a unique musical journey carried out by three talented artists: Vaudou Game, Jambo and Ondi Kwa. [Read more]




Make Music Day 2022 at Bercy Village
This year, the latest edition of Make Music Day is once again celebrated on the temporary Bercy Village stage. On the menu, this Tuesday June 21, 2022? Pop music! [Read more]




Make Music Day 2022: Jacques Fromage and his Electronic Barbecue at the Parc de Vincennes
Electro music fan? Meet on Tuesday June 21, 2022, at the Parc de Vincennes to celebrate the 40th edition of Make Music Day alongside Jacques Fromage. [Read more]
PARIS 13th
PARIS 14th




Make Music Day 2022: collective Lovemusic presents Mouthpiece at the United States Foundation
For the 40th anniversary of Make Music Day, collective Lovemusic expects you on Tuesday June 21, 2022, at Paris Foundation of the United States. From 7:30 p.m., come and discover for free the musical scene from the US thanks to the "Mouthpiece" event. [Read more]
PARIS 15th




Make Music Day 2022: Henry Purcell's King Arthur by Les Goûts Réunis at the Musée Bourdelle
This Tuesday June 21, 2022, Paris Musée Bourdelle takes part in the 40th anniversary of Make Music Day. On the occasion, the "Les Goûts Réunis" company is to perform abstracts from the baroque folly of King Arthur by British musician Henry Purcell. Three performances are to be played for free in the museum's Hall des Plâtres. [Read more]




Make Music Day 2022 in Paris: EF Festival in front of the 15th arrondissement town hall
Do not miss the brand-new edition of the EF Festival by VL. on Tuesday June 21 for Make Music Day 2022! This year, the electro event will take over the 15th arrondissement town hall. As for the lineup, please welcome Faul & Wad, Boris Way and Nicolas Monier! [Read more]
PARIS 16th
PARIS 17th




Make Music Day 2022: chamber music in Musée Henner Paris' winter garden
In 2022, the Musée Henner takes part again in Make Music Day! Meet on Tuesday June 21 to live to the rhythm of chamber music concerts to enjoy in the winter garden of the famous Parisian museum. [Read more]
PARIS 18th




Make Music Day 2022 at Terrass' Hotel: Yoga and live music
For Make Music Day 2022, on June 21, and International Yoga Day, Terrass' Hotel hosts a special day filled with yoga and concerts! [Read more]
PARIS 19th




Make Music Day 2022 at Paris Rotonde Stalingrad: free open-air show by Itinérairebis
Kazam, Mayflo and Eskha from ItinéraireBis label expect you all on Tuesday June 21, 2022, at Rotonde Stalingrad, in Paris 19th arrondissement, to celebrate the 40th anniversary of Make Music Day as it should be. [Read more]




Make Music Day 2022: open air by Diggers Factory at Paris Pavillon des Canaux
On Tuesday June 21, 2022, electro music takes over the Pavillon des Canaux in Paris for the 40th anniversary of Make Music Day. On the menu? An open-air show by Diggers Factory! [Read more]
PARIS 20th




Make Music Day 2022 in Paris: Cracki Records to throw a street block party in the 20th arrondissement
Cracki Records takes over Paris 20th arrondissement on Tuesday June 21, 2022, for the 40th anniversary of Make Music Day and offers you to come and enjoy a street block party from 2 p.m.! [Read more]
Make Music Day 2022 in Île-de-France
Make Music Day 2022 in SEINE-ET-MARNE (77)




Make Music Day 2022: an original and uncommon night at the Ile-de-France Museum of Prehistory
Feel like enjoying Make Music Day 2022 in an uncommon venue in Île-de-France? This Tuesday June 21, head to the Musée de Préhistoire d'Île-de-France for a series of free concerts and a nighttime tour of the museum! [Read more]
Make Music Day 2022 in YVELINES (78)




Make Music Day 2022 in Poissy: free shows on the Place de la République
On Tuesday June 21, 2022, for the 40th anniversary of Make Music Day, Poissy expects you at the Place de la République with a series of free shows mixing rock, electro and jazz music. [Read more]
Make Music Day 2022 in ESSONNE (91)




Make Music Day 2022 in Gif-sur-Yvette
Do you live in Gif-sur-Yvette and crave to celebrate the 40th anniversary of Make Music Day? Here is the fabulous program expecting you on Tuesday June 21, 2022, in the city! [Read more]




Fête de la Musique 2017 à Brétigny sur Orge
Le mercredi 21 juin 2017, le Rack'am de Brétigny sur Orge vous donne rendez-vous sur la pelouse de la piscine Léo Lagrange, pour une série de concerts gratuits, à l'occasion de la nouvelle et 36ème Fête de la Musique. [Read more]




Make Music Day 2022 at the Parc de l'Île de Brunoy
Electro, rap and jungle music… Here is the musical program expecting you on Tuesday June 21, 2022, at the Parc de l'Île de Brunoy for the 40th anniversary of Make Music Day. [Read more]
Make Music Day 2022 in HAUTS-DE-SEINE (92)




Make Music Day 2022: General Elektriks to perform a live show on the Parvis de La Défense
This year, Make Music Day is to be celebrated on the Parvis de La Défense too for the La Défense Jazz Festival. And on Tuesday June 21, 2022, get ready to live to the rhythm of free shows by Coccolite and Daïda at lunchtime, followed by General Elektriks at the end of the day. [Read more]




Make Music Day 2022 in Châtillon
Discover the lovely program 2022 for Make Music Day planned this Tuesday June 21 in Châtillon. [Read more]




Fête de la Musique 2022 in Clichy with Superbus
Superbus is waiting for you at the Parc Salengro in Clichy this tuesday 21st of June for the 2022 edition of the Fête de la Musique. [Read more]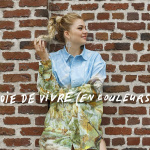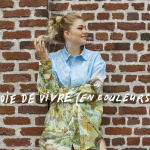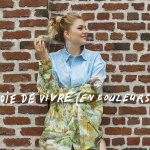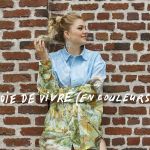 Fête de la Musique 2022 in Antony with Louane in free concert
Attention, this year, the 40th Fête de la Musique takes place on Friday, June 24, 2022 in Antony. But the city has put the small dishes in the big by welcoming, in the Park Heller, the singer Louane during a free concert not to be missed! [Read more]




World Music Day 2018 in Issy-les-Moulineaux
It's an eclectic World Music Day 2018 that Issy-les-Moulineaux invites you to experience. [Read more]
Make Music Day 2022 in SEINE-SAINT-DENIS (93)




Fête de la Musique 2022 in Dugny with Émile & Images
Join Émile & Images in Dugny for a free concert on Tuesday, June 21, for the Fête de la Musique 2022. [Read more]
Make Music Day 2022 in VAL-DE-MARNE (94)




Make Music Day 2022 in Vincennes
This Tuesday June 21, 2022, Make Music Day is to take over the Jean-Pierre-Miquel auditorium in Vincennes as well as the city's library Music Area for a series of free concerts. [Read more]
Make Music Day 2022 in VAL-D'OISE (95)
Make Music Day 2022 in Oise