Published by Rizhlaine F., Caroline J., Laurent P., Graziella L. · Photos by Elodie D. · Published on 16 May 2022 at 11h01
Heatwave alert in Paris! It is hot in Paris, very hot, and in our own corner we looked the best spots to cool off in Paris. Movie theaters, swimming pools, beaches as well as bars and restaurants, we offer you the best of what Paris has to give in the summer.
We were impatiently looking for summer and here it is at last! Between shady terraces and air-conditioned museums, Sortiraparis gives you as many good ideas to cool off and make the best of this beautiful summer in the French capital!
So, what do we do to enjoy the summer while staying al fresco? We looked up for you and we found some gems that we agreed to share with you (we could have kept us just for us, and when you have read them, you will know how much we love you!).
Swimming pools and water misters in Paris: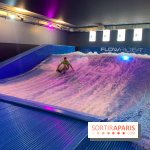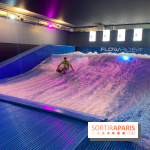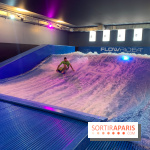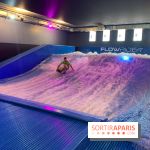 Wave in Paris: indoor surf comes to town!
How about surfing in Paris? A dream came true for the many surfing fans with the opening of Wave in Paris. This first indoor static surf wave facility recently opened in Paris 15th arrondissement. A new and never-before-seen place where you can experience incredible surfing sensations on flowboard and bodyboard, mixing surf, snowboard, and skateboard. [Read more]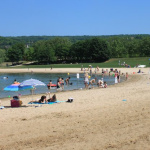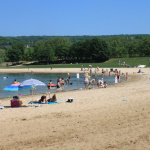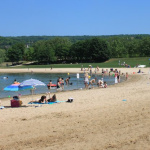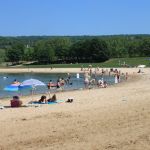 Outdoor activities centers in Ile de France
To feel on vacations without riding the train or driving for 2 hours, the perfect solution is the outdoor activities centers! These artificial beaches are great to sunbathe, swim like by the sea, but including not too expensive activities as a bonus. Parisians or tourists, here is a lovely and cheap solution… to enjoy some relaxing time near our capital. Sortiraparis tells you everything about the 12 outdoor activities centers in Ile de France where swims and entertainments await. [Read more]




Vedettes de Paris, cruises and a moored restaurant to make the most of the Seine River
Sponsored - Set at the foot of the Eiffel Tower, Vedettes de Paris is being reinvented to give a new look on the Seine and a getaway thanks to cruises for children and adults! Guided cruises, family cruises, pre-dinner cruises and even the Café des Vedettes on the dock with an offer entirely revisited to indulge you. [Read more]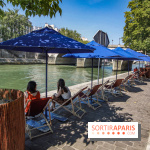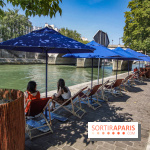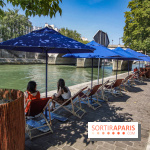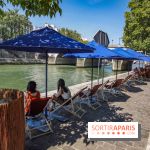 Paris-Plages 2022, dates and program
Paris-Plages is back this summer, from July 9 to August 21, 2022, by the Seine and at the Bassin de la Villette. Entertainments, deckchairs, swimming sessions and relaxation await for a great summer in Paris. [Read more]




Fun in Paris: waterski on the Seine
Waterskiing on the Seine? Yes, you can and you can go waterskiing in Paris. A club offers you 3.5km of skiable water with learning workshops. Whether you go for bi-ski, mono-ski or even if you want to learn how to do acrobatics or practice wakeboard, here is a fun spot that will make you discover a new passion. [Read more]




The most beautiful outdoor swimming pools in Paris and Île-de-France
Is there something more pleasant than bathing in the open air and bask in the sun when it is out? Sortiraparis gives you the list of outdoor swimming pools open in Paris and its Île-de-France. Here is a good way to relax and have fun outside and soak in vitamin D thanks to the sun. [Read more]




Swimming pools to cool off in Paris
As the temperatures are rising in Paris, some of you may be tempted to jump in a swimming pool. Here is the list of swimming pools currently open so you can cool off in the city! [Read more]
Parks and strolls: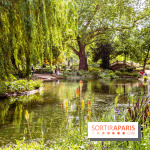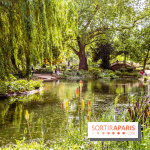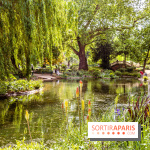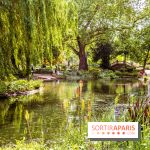 The most beautiful parks and gardens in Paris and its area
Paris is filled with wonderful gardens and parks, green settings inviting you to relax, far from the city's hustle and bustle. Here are the most beautiful green places in the city and in Île-de-France! [Read more]




The most beautiful covered passages in Paris
You may know it, but Paris houses many covered passages. Let's discover the 12 most beautiful Parisian covered passages with our self-guided tour. [Read more]
Movie theaters in Paris:




The best movie theaters in Paris
Whether you're a movie buff or you just go see a movie from time to time, this guide was made for you. It brings together the best movie theaters in Paris. Whether it's for your comfort, the program or the special effects, follow the guide to discover Paris most original movie theaters.
Museums and monuments in Paris:




Painting exhibitions to attend now in Paris and Île-de-France
Feel like visiting a beautiful exhibition in Paris? You have landed perfectly: here, we offer you a list of the most gorgeous painting exhibitions to visit now in Paris. You only have to make a choice! [Read more]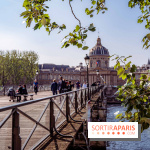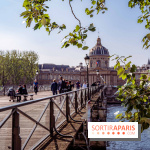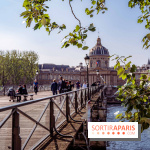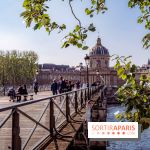 Exhibitions to visit this summer in Paris
Summer is coming back to Paris and unveils a great program of exhibitions. To make sure you miss none of these cultural events during the summer vacation, here are exhibitions running in Paris over the summer! [Read more]




15 exhibitions to visit with children now in Paris
Museums are not for adults only! There is no age to enjoy art: proof of it with these exhibitions likely to please kids and their parents in Paris and Île-de-France. [Read more]




Dive into Middle-Age Paris: monuments and remnants from the Medieval era
Are you fascinated by the Middle-Ages? Let's get on board to dive to Middle-Age Paris and discover historic monuments. Notre-Dame, Tour Jean Sans Peur or even the Hotel de Cluny, here are some vestiges of the Middle-Ages in Paris. [Read more]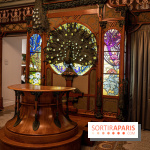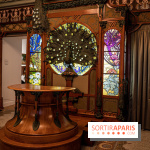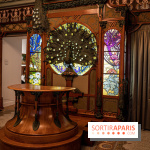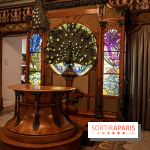 A walk through the Paris from the Belle epoque: historic monuments and venues in the city
Paris from the Belle Epoque is a fascinating period of time, making us dream, specifically with the Art Nouveau movement, as spectacular as ephemeral. Feel like discovering the remnants of this highlight in the history of the capital city? Here are places where you can enjoy them. [Read more]
Al fresco restaurants:




Shady terraces in Paris for the summer 2022
A beautiful and shady terrace in Paris, how does it sound? Hidden patios, secret gardens and lush terraces, as many treasures waiting for you in Paris for the summer 2022. [Read more]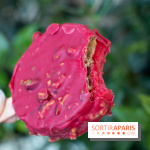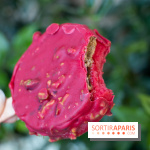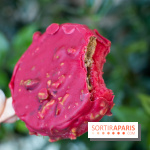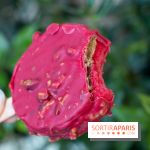 Where to have a tasty ice cream in Paris? The best ice cream parlors in Paris
How about making the most of sunny days and the warmer weather to discover what Paris ice cream parlors have in store? [Read more]
Have a good summer and stay cool!