Published by Julie M., Laurent P., Graziella L. · Published on 16 May 2022 at 11h58
It is hot, and even very hot. Are you looking for a place to stay cool with children this summer in Paris? Here are the best ideas to stay cool or cool off when you have kids.
This summer in Paris is likely to be a very hot one, so much that temperatures have started to rise in May. So, any good idea to cool off is welcome. Let us have a look at all the options for families who do not want to suffer from the heart.
As for children, and especially toddlers, two choices are available: whether you go and hide from the sun to keep little ones safe, or you go for a bath or cool place.




Swimming pools to cool off in Paris
As the temperatures are rising in Paris, some of you may be tempted to jump in a swimming pool. Here is the list of swimming pools currently open so you can cool off in the city! [Read more]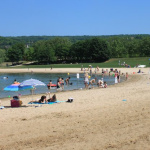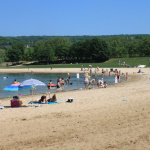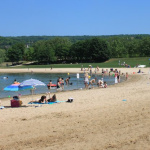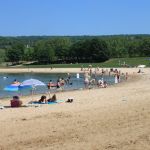 Outdoor activities centers in Ile de France
To feel on vacations without riding the train or driving for 2 hours, the perfect solution is the outdoor activities centers! These artificial beaches are great to sunbathe, swim like by the sea, but including not too expensive activities as a bonus. Parisians or tourists, here is a lovely and cheap solution… to enjoy some relaxing time near our capital. Sortiraparis tells you everything about the 12 outdoor activities centers in Ile de France where swims and entertainments await. [Read more]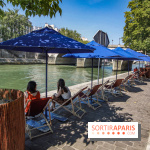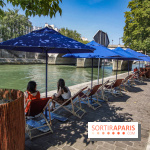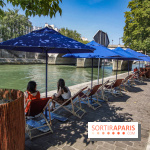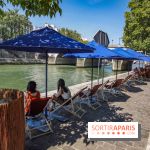 Paris-Plages 2022, dates and program
Paris-Plages is back this summer, from July 9 to August 21, 2022, by the Seine and at the Bassin de la Villette. Entertainments, deckchairs, swimming sessions and relaxation await for a great summer in Paris. [Read more]




Parks with splash pads and water misters in Paris
Are you looking for water sprays or splash pads to cool off when it is hot in Paris? Sortiraparis gives you the list of spots where it feels good to run through the water and have fun with the water games. [Read more]




8 restaurant and café terraces hidden in gardens we love
With the warmer weather, we want to go to the countryside and unearth great cafés and lush restaurants a tad confidential. Between museum terrace or sunny terrace nestled in a fabulous park or garden, here is our selection of great deals to relax and enjoy the sun. [Read more]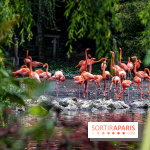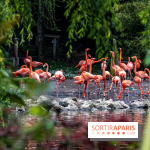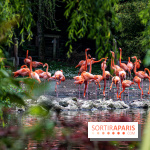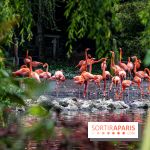 Guide 2022 to zoos, aquariums, and menageries in Paris and its surroundings
Looking to go away and meet animals in their environment? Let us meet in the different zoos and menageries in Paris and the region or further, and if you do not know where to go, we have got covered! Here is a great guide to help you make your choice. Vincennes, Thoiry, Jardin des Plantes… As many opportunities to learn more about nature. [Read more]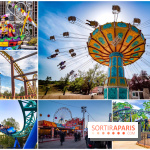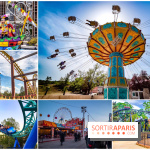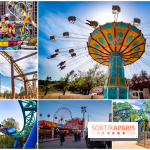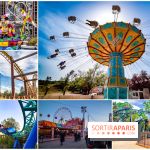 Guide 2022 to theme parks and funfairs in Paris and around
Feel like enjoying a few rides? With your family or friends, theme parks and other fairs are unmissable outings, and there are several of them in Paris and its surroundings. Discover the programs for this season 2022. [Read more]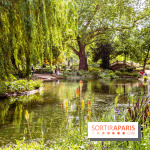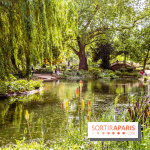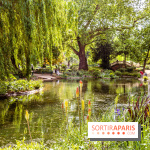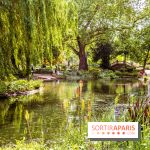 The most beautiful parks and gardens in Paris and its area
Paris is filled with wonderful gardens and parks, green settings inviting you to relax, far from the city's hustle and bustle. Here are the most beautiful green places in the city and in Île-de-France! [Read more]




15 exhibitions to visit with children now in Paris
Museums are not for adults only! There is no age to enjoy art: proof of it with these exhibitions likely to please kids and their parents in Paris and Île-de-France. [Read more]




Enjoy a bark ride at Paris Bois de Vincennes or Bois de Boulogne
Looking for an original outing? How about going on a bark ride in Paris? In the Bois de Vincennes and in the heart of the Bois de Boulogne, it is possible to rent a boat to enjoy a very nice moment in a beautiful green setting. [Read more]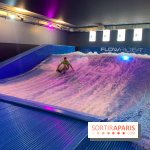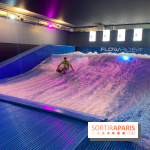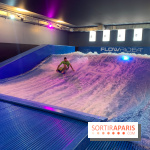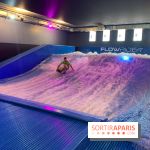 Wave in Paris: indoor surf comes to town!
How about surfing in Paris? A dream came true for the many surfing fans with the opening of Wave in Paris. This first indoor static surf wave facility recently opened in Paris 15th arrondissement. A new and never-before-seen place where you can experience incredible surfing sensations on flowboard and bodyboard, mixing surf, snowboard, and skateboard. [Read more]




Discover iFLY, Paris indoor skydive at Vill'Up
iFLY Vill'up aka the world's most beautiful indoor Skydiving expects you for a lot of thrills. 14-m high, this tunnel is entirely glazed and enables you (from 5 years old) to discover how skydiving feels like. No need to worry about the weather anymore, whether you're an expert or a novice, come and safely feel the sensations provided by a skydive. Compulsory health pass from August 1. [Read more]




Where to have a tasty ice cream in Paris? The best ice cream parlors in Paris
How about making the most of sunny days and the warmer weather to discover what Paris ice cream parlors have in store? [Read more]




Guide to the best milkshakes in Paris
Is there anything better than an ultra-fresh milkshake to sip on a hot summer day? Not a lot, to say the least! Looking for a nice milkshake in Paris? Keep reading! [Read more]




The most beautiful outdoor swimming pools in Paris and Île-de-France
Is there something more pleasant than bathing in the open air and bask in the sun when it is out? Sortiraparis gives you the list of outdoor swimming pools open in Paris and its Île-de-France. Here is a good way to relax and have fun outside and soak in vitamin D thanks to the sun. [Read more]