Published by La rédaction · Photos by My B. · Published on February 18, 2023 at 09:23 a.m.
Feel like taking a few rides? With family or friends, amusement parks and other funfairs are part of the must-see outings for the tribes, and there are several in and around Paris. Discover their programs for this season 2023.
The beautiful days are here! It's time to enjoy amusement parks and fairs. It's a unique opportunity to release pressure by braving our fears and facing thrill rides or attractions. In order to help you choose an amusement park according to the age of your children or your preferences, we offer you a small guide with the program of amusement parks near (or not) Paris.
Theme parks to stroll and relax with your family, funfairs or amusement parks with thrill rides, there is bound to be something to enjoy, surrounded by your family and friends, for a day or a weekend! Whether you are a fan of thrills, looking for theexperience that will give you the big thrill or whether you prefer to admire the parades of colorful characters and pretty shows, there is bound to be an amusement park made for you in the region!
So don't hesitate, let's go and discover the great novelties that the theme parks and fairs have in store for us again this year! Turn the rides, let the music play, let's go for a day in a magical universe! Roller coasters, wooden horses, caterpillars and other octopuses are waiting for you!
This article is updated regularly throughout the year
On the program of the amusement parks :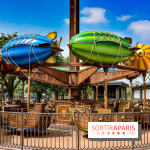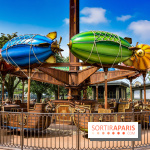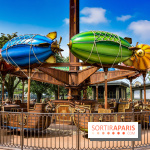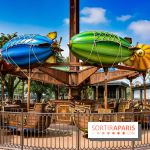 The Jardin d'Acclimatation, the amusement park in the heart of Paris
The Jardin d'Acclimatation welcomes us again for good moments of relaxation and pleasure. This amusement park for small children offers 40 attractions for children from 1 year old, an educational farm and restaurants on the edge of the Bois de Boulogne at the gates of Paris. [Read more]




Foire du Trône 2023 - date and program
The Foire du Trône is back on the Reuilly lawn in Paris from Friday, March 31 to May 29, 2023. The opportunity for young and old to find in the 12th arrondissement rides always bigger and more impressive attractions! [Read more]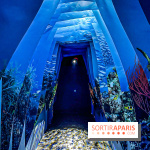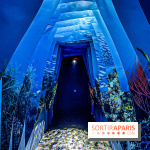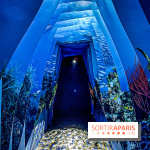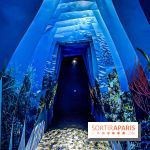 Science Experiences, the immersive journey between museum and amusement park in Paris - CODE PROMO
Families are invited to Science Experiences, the brand new playful and immersive concept combining museum and amusement park, bringing science to life at Bercy Village. The best way to get your kids interested in science by living it from the inside... And for our readers, we have a special promo code for going out in Paris at the bottom of the article! [Read more]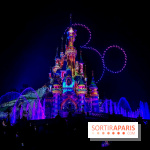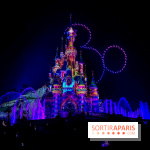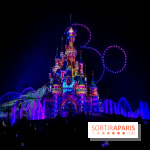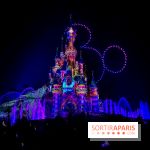 30th anniversary of Disneyland Paris: what's new in 2023 for the "Grand Final
30 years, that's worth celebrating! On the occasion of the 30th anniversary of Disneyland Paris, which began on March 6, 2022, the theme park is going all out for this 2023 season and promises a program worthy of the event for the "Grand Finale", which is expected to end on September 30, 2023. We take stock! [Read more]




At the Paradis des Enfants, in the leisure island of St Quentin en Yvelines, 1€ the ride or 10€ the unlimited rides
Sponsored - Want to play with your children in the open air? Go to Au Paradis des Enfants, in the leisure island of St Quentin en Yvelines. Trampolines, Mario karting, inflatable games, the family roller coaster are there for moments of relaxation in a green heart. Good plan for the new school year: the park launches an unlimited day pass for 10€, with a single price of 1€ per ride! [Read more]




The Easter Egg Hunt of France Miniature 2023
Looking for a good fun and recreational egg hunt in the Yvelines? Go to France Miniature, the amusement park with multiple treasures that unveils a playful course from April 8 to 10, 2023. [Read more]




Koezio Cergy, le Parc aventure
Koezio, est un grand jeu d'aventure en équipe unique au Monde. Mêlant défi physique et énigmes à résoudre, Koézio fait un carton plein à Lille et à Carré Senart, tellement bien que le parc ouvre un nouvel espace à Cergy. [Read more]




Parc Astérix 2023, date and news
A beautiful new season awaits us at Parc Asterix from April 8, 2023 to January 7, 2024! Discover the program of the famous Gaulish theme park with its great novelty. Indeed, this year, it is a whole area which sees the day with the arrival of the attraction Toutatis. [Read more]




Toutatis at Parc Asterix, the opening date and what to expect
Toutatis is the name of the crazy roller coaster that will arrive at Parc Asterix on April 8, 2023. Imagine an attraction of more than one kilometer long, going at 107 km/h and climbing 51 meters high. You might as well say that in terms of thrills, we will be served! And it's also a whole area that opens with a playground, family ride and restaurant. We tell you everything! [Read more]




Foire du Trône 2023, the opening night for Cékedubonheur with Louane and Raphäl Yem
The Foire du Trône is once again organizing its charity opening night. This year, on Friday, March 31, 2023, the singer Louane and the journalist Raphäl Yem will support the association CéKeDuBonheur which helps hospitalized children. For the purchase of a ticket, you will be able to enjoy the rides at will during the evening while doing a good deed. [Read more]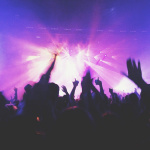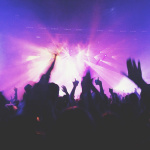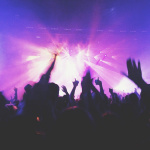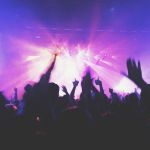 Madame Loyal returns to the Micheletty Circus with Benny Benassi, Joachim Pastor...
Expect to experience something exceptional on Saturday, April 15, 2023 at the Cirque Micheletty village, located in Villeneuve-la-Garenne, thanks to the return of Madame Loyal! On the program? Several stages and more than 15 artists including Benny Benassi, Joachim Pastor, Salut c'est cool with Dimension Bonus, Barbara Butch or Aleksandir. [Read more]




Hérouval Park, the leisure park with beach and water games
The Parc Hérouval is a park of attractions and leisure games in the natural environment par excellence. One hour from Paris, in a magnificent natural setting, the Hérouval Park welcomes you on more than 20 hectares of greenery. On the program: beach and water games, small train, mini-farm, slides, bumper boats, ponies, barbecues... It is the ideal place to meet with your family, to relax and have fun. [Read more]




Futuroscope: discover the new features of the 2023 season
Fancy a weekend of leisure and geekery? Let's go to Futuroscope, less than two hours from Paris by TGV, to discover the new attractions of the park since February 4, 2023. On the program: a new attraction, Etincelle: the Curse of the Black Opal, accessible at the opening, but also a new thematic hotel, EcoLodgee, which is scheduled to open on July 1, 2023. Let's take stock! [Read more]