Published by La rédaction · Published on 3 March 2022 at 13h39
As the coronavirus epidemic goes on across the world, the Omicron variant makes the headlines. Here is everything you need to know about this Covid-19 mutant.
The fight against the coronavirus epidemic has moved on with the arrival of the Omicron variant, a new Covid-19 mutant. Since then, many questions have been raised: is it more contagious? More dangerous? Are vaccines still effective? Should they be adapted? To find out more about the health issues caused by this variant worrying the whole world, we have gathered the latest news on the matter.
In addition to Omicron features and symptoms, you will also find news about the evolution of restrictions in France as measures are announced. Information involving decisions made abroad especially as far as travels are concerned with requirements for each country. To make sure you miss none of this, please save this page, the article is regularly updated.
Last but not least, you can also ask us any question about the Omicron variant below the article. According to information available, answers can complete this topic.
The latest news about Omicron:




Covid-19: Europe heading towards a sixth epidemic wave because of the BA.5 variant
BA.2, BA.4, BA.5, the Omicron variant led to plenty of subvariants, and the latest one seems to spread across Europe very quickly, suggesting a sixth Covid-19 wave is coming. [Read more]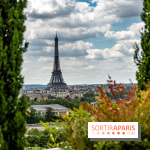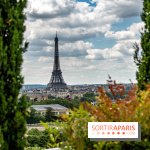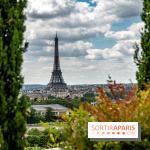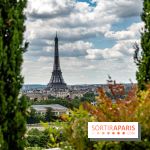 Coronavirus – Île-de-France: Omicron's spread per department
How is Omicron evolving in Île-de-France? Here is the percentage of spread of this coronavirus variant per department in Paris, Seine-et-Marne, Yvelines, Essonne, Hauts-de-Seine, Seine-Saint-Denis, Val-de-Marne and Val d'Oise. [Read more]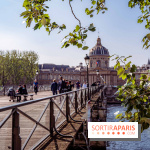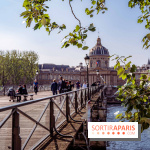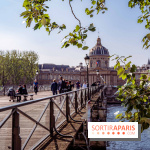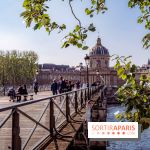 Coronavirus: 94.76% of Omicron cases suspected in Paris
This Tuesday 17 May 2022, according to Data.gouv.fr, 94.76% of Omicron cases are already suspected in Île-de-France. This mutation is now prevailing in the French capital city. [Read more]




Coronavirus in France, the situation as of Thursday 26 May 2022
This Thursday 26 May 2022, take a stock on the evolution of the Coronavirus epidemic in France. Where is the Covid-19 epidemic at in France? According to the latest data, +51 additional deaths and +22,006 new cases in 24h have been reported. Discover the latest announcements, improvement in the vaccination campaign, therapies and the latest overall data. [Read more]




Covid: reinfection cases increased markedly since the Omicron variant broke out
With the Delta variant, it was much rarer to be reinfected by Covid-19. But since the Omicron and BA.2 variants broke out, it is different, since reinfection cases have increased markedly since December 2021. [Read more]




Covid: vaccine pass to end on March 14, 2022, Jean Castex confirms
Is the vaccine pass to end soon in France? This Thursday March 3, Prime Minister Jean Castex announced on TF1 TV news the application of the vaccine pass will be suspended from March 14: the pass will no longer be required in restaurants, movie theaters… [Read more]




Covid: the BA.2 subvariant does not cause more severe illness than Omicron, WHO says
Although it is more contagious than Omicron, the BA.2 subvariant does not lead to more severe disease than BA.1, according to the WHO's latest statements. [Read more]




Covid: The first deliveries of the Novavax vaccines planned for the end of the week in France
Granted marketing authorizatoin by the European Medicines Agency and the Haute Autorité de Santé, Nuvaxovid, aka Novavax's "subunit" vaccine, which was expected to be delivered in France as early as the beginning of February, is eventually to be delivered by the end of the week. [Read more]




"Deltacron": first case spotted in the UK, what we know about this hybrid Covid variant
As many countries are lifting their health restrictions, a first case of the hybird "Deltacron" variant has been reported in the United Kingdom. What do we know about this fusion between the Delta and Omicron variants? Should we be worried? Here is more on the matter. [Read more]




Covid: vaccine pass likely to be lifted by "late March or early April", Gabriel Attal announces
This Wednesday February 9, 2022, after the ministerial council, Gabriel Attal announced the likely end of the vaccine pass for "late March or early April". [Read more]




Covid: According to the WHO, half a million people have died since Omicron
This Tuesday February 8, 2022, the WHO announced half a million people have died because of Omicron, reminding the variant is not without its dangers. [Read more]




Covid: can you get reinfected with the Omicron variant more than once?
Are you immunized after catching Covid with the Omicron variant? It seems, you are not, you can be infected several times, a new study found. [Read more]




Covid: WHO thinks it is "premature" to declare victory over coronavirus
This Tuesday February 1, 2022, the World Health Organization warned against the too-hasty lifting of restrictions. According to Tedros Adhanom Ghebreyesus, it is too early to declare victory. [Read more]




End of facemask-wearing in Paris by order of the prefect
Facemask-wearing will no longer be compulsory outdoor in Paris starting from Wednesday February 2, 2022, the Paris Police Prefecture. As a matter of fact, in light of the improving health situation, the decision made by the latest defense council comes into effect. [Read more]




Covid: "We are defeating the Delta variant", Gabriel Attal states
As contaminations have not peaked yet, government spokesman Gabriel Attal announced France was "defeating the Delta variant". [Read more]




Omicron: end of the Covid-19 pandemic "plausible" in Europe, WHO said
As the Omicron variant keeps on spreading in the old continent, the WHO considers the end of the Covid-19 pandemic is "plausible" in Europe. [Read more]




Covid: is anal swab more effective to detect new variants?
PCR, saliva or anal tests, which one of them is more effective to detect stealth variants like Omicron or BA.2? Very common in China, anal swab has not conquered the rest of the world. [Read more]




BA.2: What do we know about Omicron stealth sub-lineage variant already spreading in France?
A new Omicron sub-lineage variant, called BA.2, has broken out in the world over the past few days. About twenty cases have been reported in France already. [Read more]




Covid: faced with the Delta variant, a passed infection protects more than vaccination
An American study issued this Wednesday January 19, 2022, shows non-vaccinated people who had Covid in the past are better protected against the Delta variant than people who have been vaccinated only. Yet, "vaccination remains the safest strategy", the U.S. health authorities specify. [Read more]




Covid: standing consumption allowed in bars and cafés from February 16th
This January 20, Jean Castex once again addressed a press brief to present a calendar lifting Covid-19 measures. The ban of standing consumption in bars and cafés is to come to an end from February 16, 2022. [Read more]




Covid: Compulsory outdoor facemask-wearing to end from February 2, 2022
Following the latest health defense council, the government has announced dates lifting measures at a press brief held this Thursday January 20, 2022 by Jean Castex and Olivier Véran. Compulsory outdoor facemask-wearing is to end on February 2, 2022. [Read more]




Covid: the pandemic is "nowhere near over", the WHO says
As some people have been willing to be optimistic, this January 18, 2022, the WHO has warned the world. World Health Organization Director General Tedros Adhanom Ghebreyesus told a press brief the pandemic was "nowhere near over", adding "new variants are likely to emerge". [Read more]




Covid: according to epidemiologist Arnaud Fontanet, "the worst-case scenario is receding"
Epidemiologist Arnaud Fontanet intended to sound confident as for the health situation in France, and considers the "worst-case scenario is receding". [Read more]




Covid: "Encouraging signals" announcing the end of the fifth wave, the AP-HP claims
AP-HP Director General Martin Hirsch wrote in an internal email there were "encouraging signals" about the Covid-19 epidemic. Is this the beginning of the end of the fifth wave in France? [Read more]




Covid: the number of patients in ICU starts to decrease
The number of patients in ICU has been slightly decreasing for the past three days. This is some very hopeful news, as contamination data keep breaking records. [Read more]




Covid: should Omicron be let spread free to put an end to the epidemic sooner?
By letting the Omicron variant spread, one could reach enough herd immunity to put an end to the pandemic in France. Is this strategy recommended by experts? [Read more]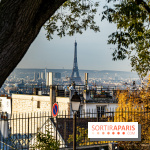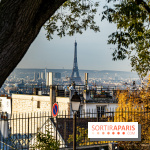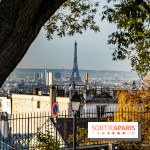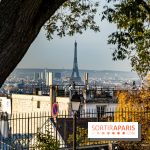 Coronavirus: Paris's incidence rate drops below 4,000 cases for 100,000 inhabitants again
France is now faced with a double wave because of the Delta and Omicron variants. In Île-de-France, indicators are setting new records, especially in Paris where the incidence rate drops below 4,000 cases for 100,000 inhabitants again. [Read more]




Omicron to push Covid toward being an endemic disease, the European Medicines Agency says
According to the European Medicines Agency, the Omicron variant might be able to transform Covid into an endemic disease with which the people can and will have to learn to live with. [Read more]




Covid: over half of Europe infected in the next two months, the WHO thinks
The Omicron variant is so contagious the WHO warns: over 50% of Europeans are likely to be contaminated by Covid-19 in the next six to eight weeks, according to the organization's projections. [Read more]




Covid: Pfizer's Omicron vaccine to be ready in March
This Monday January 10, 2022, Pfizer announced their new version of the vaccine targeting the Omicron variant will be ready in March. [Read more]




Coronavirus – Île-de-France: one Île-de-France inhabitant in 25 tests positive
Because of the fifth wave and the high contagiousness of the Omicron variant, the Covid-19 infection toll has been skyrocketing in the country since late December. And Île-de-France is particularly hit since between January 4 and 11, 2022, one test in twenty-five is positive, according to primary data from Santé Publique France. [Read more]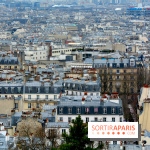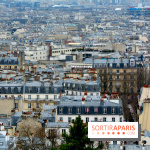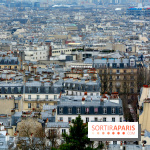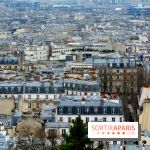 Omicron's spread per department in France as of Tuesday 17 May 2022
The coronavirus epidemic goes on in France. As of Tuesday 17 May 2022 the Omicron variant is found in 98% of Covid cases in France. Find below the proportion of Omicron cases compared to Delta per department in France. [Read more]




Covid: Xevudy, the promising antibody therapy approved by the Haute Autorité de Santé
This Friday January 7, 2022, the Haute Autorité de Santé announced they have approved the use of Xevudy against Covid, a promising synthesized antibody therapy. The drug seems particularly effective against the Omicron variant. Here is more on the matter! [Read more]




Covid: sleep paralysis, a new Omicron-caused symptom?
Among symptoms reported in Covid-19 sick with Omicron stand sleeping disorders including sleep paralysis in some cases. [Read more]




Covid: saliva tests more effective to detect the Omicron variant, a study found
And what if saliva tests – or antigen with throat sample – were more effective to detect the Covid Omicron variant? This is what a pre-print study reads. Here is more on the matter! [Read more]




Sweats, skin rash, muscle pain… Here are the new symptoms of Omicron
As Omicron is spreading in France at a lightning pace, doctors and scientists have reported new symptoms related to this variant. Night sweats, muscle pain, or even skin rash in children… Here are symptoms usually found in Omicron sick. [Read more]




Covid: antigen tests, should you test both in the nose and throat?
Faced with Covid Omicron variant – making antigen tests less reliable – should we test both in the nose and throat to get reliable results? Here is more on the matter! [Read more]




Covid: Contaminations likely to peak "in a dozen days", Alain Fischer thinks
This past December, epidemiologist Arnaud Fontanet spoke of the increasing contamination toll, likely to peak by "mid-January". A trend validated this January 7, 2022, by Alain Fischer who thinks the wave is likely to peak "in a dozen days". [Read more]




Covid: Omicron's spread increases the risk of more dangerous variants emerging, according to WHO
As some specialists are hoping to exit the crisis thanks to Omicron, WHO tries to stay more cautious. "The more Omicron spreads, the more it transmits and the more it replicates, the more likely it is to throw out a new variant," WHO senior emergencies officer Catherine Smallwood said. [Read more]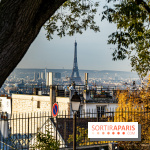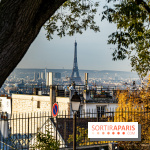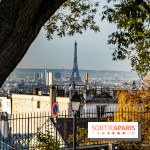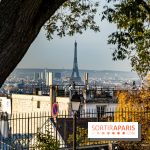 Covid: here is why the Omicron variant leaves us to expect the end of the pandemic
Despite the record-breaking number of Covid-19 contaminations in France, some people are hoping to exit the health crisis, the end of the pandemic, and the return to normal life in the coming months. The reason behind? The Omicron variant considered at this point more contagious but less dangerous. Here is more on the matter. [Read more]




Covid: Omicron more contagious but less severe, several studies found
This past December 3, French Health Minister Olivier Véran said "the first signals" about the Covid Omicron variant "don't seem to show excessive seriousness of cases compared to the Delta variant". The observation tends to be confirmed by several studies released in late December 2021. [Read more]




Omicron: "We are faced with a variant that is 50 to 80% less severe"
The Omicron variant could be a milestone in the evolution of the pandemic: although very contagious, it is said to be "50 to 80% less severe", according to Scientific Committee member Pr. Yazdan Yazdanpanah. [Read more]




Covid: are FFP2 masks necessary to fight against Omicron?
Are surgical masks effective enough to fight against Omicron? According to some scientists and politicians, it is urgent to impose FFP2 mask-wearing to the general public, more effective against the spread of the virus. [Read more]




Covid: and what if the Omicron variant was to end the epidemic?
And what if Omicron was able to end the pandemic? This is what suggests virologist Yves Van Laethem, stating its high contagiousness and its weakened virulence might enable not-vaccinated people to be "immunized in a benign fashion". [Read more]




Covid: about 20,000 people hospitalized in France, and over 3,600 patients in ICU
The hospitalization toll is growing in France. As of Monday January 3, 2022, the country reported 19,606 Covid-19 sick hospitalized, namely 563 more in 24 hours. Furthermore, 3,654 patients are currently in intensive care. [Read more]




Covid: isolation rules to be relaxed from Monday January 3rd
New isolation rules will be instated from January 3 for all contact cases and Covid-19 sick with different modalities depending on the vaccination scheme. [Read more]




Coronavirus: Omicron now dominant in France
On the eve of the new year 2022, the fight against the coronavirus epidemic in France moves on. Now, the omicron variant is dominant in the country with 62.4% of suspected cases. [Read more]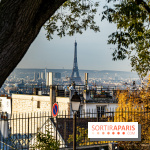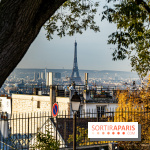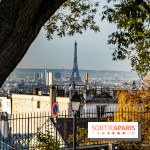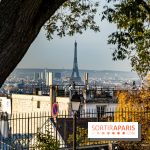 Omicron: Institut Pasteur's different scenarios about the variant
As Omicron is hitting France at a swift pace, the Institut Pasteur released new modeling, unveiling the different and likely scenarios on the impact of Omicron in France. [Read more]




Covid: eating and drinking banned in several public places, starting from this Monday
Following the latest health defense council, Jean Castex announced drinking and eating was banned in all movie theaters, theaters, sport facilities and public transit – including long hauls. This measure will come into effect from Monday January 3, 2022, for three weeks. [Read more]




Covid: Omicron variant positive people's vaccinated contact cases no longer have to self-isolate
The new Omicron variant was temporarily game-changing. From this day forth, all contact-cases of someone who tested positive to the Covid-19 Omicron or Delta variant no longer have to self-isolate if vaccinated. [Read more]




Covid: bars and restaurants must close at 2 a.m. on New Year's Day in Paris
This Wednesday December 29, Paris Police Prefecture announced all bars and restaurants in the city must close at 2 a.m. – at the latest – on Saint Sylvester night. [Read more]




Omicron variant: the risk remains "very high" according to the WHO
Faced with the swift spread of Omicron across the world, the WHO is warning against the still "very high" risk related to this new variant. [Read more]




Covid: every second, "more than two French are diagnosed positive", Olivier Véran announces
New Covid-19 positive case toll record in France with 208,000 new cases reported over the past 24 hours. "Every second, in our country, over two French are diagnosed positive to Covid. We've never seen such a situation", Olivier Véran acknowledged this December 29, 2021, in front of the Law Commission at the National Assembly. [Read more]




Covid: antigen tests less effective to detect Omicron, according to American health authorities
As the Omicron variant dominates in several countries across the world, are PCR and antigen tests likely to detect this new variant? According to the U.S. health authorities, antigen tests are less sensitive to Omicron. [Read more]




Covid: a fourth dose of vaccine? "It is a possibility", Olivier Véran claims
At the end of the latest press brief held this December 27, 2021, Health Minister Olivier Véran claimed a fourth dose of Covid-19 vaccine was a "possibility" in France. [Read more]




Coronavirus: no curfew on New Year's Eve confirled by Jean Castex
As France is faced with a boost in new coronavirus-related contaminations, the Scientific Committee has recommended the implementation of curfew for New Year's Eve. Will this report be followed by the government to limit the spread of the epidemic? The lead has been eventually ruled out by the government, so has been the extension of school break. [Read more]




Covid and isolation: new rules to come soon for positive cases and contact cases
To date, people who have been in touch with someone infected with the Omicron variant must self-isolate for seven days, or even 17 days if they live in the same place. Following the latest health defense council, Jean Castex announced the self-isolation period for Covid-19 positive cases and contact cases will change soon. These new isolation rules are to be announced by the end of the week by the French government. [Read more]




Omicron variant: an "unusual" symptom only spotted in children
As Omicron is hitting France, a UK doctor is worried about an "unusual" symptom only spotted in children. [Read more]




Covid: Paris is France's hardest-hit department with 27% Omicron cases
Omicron is spreading at lightning pace and the number of positive cases because of it are still underestimated. Paris reports 27% of suspect cases making it the hardest-hit department in France by the new variant. [Read more]




Omicron: immunity drops 10 weeks after the third dose, a UK study found
As the third dose vaccination campaign is going on in France, the UK health security agency has released a study showing immunity drops only ten weeks after the booster. Towards a fourth dose? [Read more]




Covid: a negative test soon to be required in addition to the vaccinal pass to access some venues in France?
And what if, in addition to the vaccinal pass, a negative Covid test was required to access some public places in France? According to Le Parisien daily, the government is considering this possibility as the new case toll is booming in the country because of the 5th wave and the Omicron variant. [Read more]




Omicron: hospitalization toll lower than with Delta, studies found
Two studies carried out in the United-Kingdom tend to show the Omicron variant leads to fewer hospitalizations than the previous Delta variant. [Read more]




Covid: Omicron likely to be predominant in France "between Christmas and New Year's Eve", Véran thinks
Will Omicron be dominant in France by the end of the year? This is what Olivier Véran thinks. Invited this Wednesday December 22, 2021 on BFMTV, the French Health Minister thinks the Omicron variant will be predominant in the country "between Christmas and New Year's Eve". [Read more]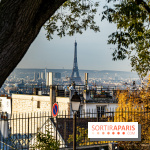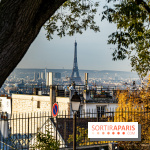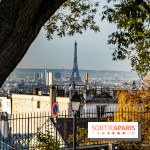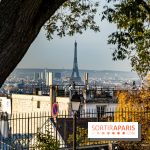 Covid: departments in France the Omicron variant spreads the most
As the Omicron variant is swiftly spreading across the country, some departments in France seem to be hit harder than others. What are the territories Omicron spreads the most in? Keep reading to find out more. [Read more]




Coronavirus – the epidemic is breaking out again, 20% of contaminations caused by Omicron
The coronavirus epidemic is escalating in France because of the spread of the Delta and Omicron variants. According to Gabriel Attal, the latter is found in 20% of new contaminations in France. [Read more]




Coronavirus: in Paris, over a third of contaminations are caused by Omicron
The coronavirus epidemic goes on in France. Following consultation with local elected representatives as part of the implementation of the vaccinal pass, government's spokesman Gabriel Attal stated over one case in three is related to Omicron. [Read more]




Coronavirus: the epidemic to end in 2022? The WHO's goal
Can one hope to see the coronavirus epidemic come to an end in 2022? Anyway, this is the goal of the World Health Organization. Director general Tedros Adhanom Ghebreyesus reminds the importance of stopping vaccinal inequity in the world for this scenario come true. [Read more]




Coronavirus: the French government does not rule out new measures in case of another outbreak
While facing the fifth epidemic wave, France is about to lead a two-front battle against the Delta and Omicron variants. The latter could cause another outbreak. The French government could go beyond the instated measures. [Read more]




Towards new restrictions in January? The latest recommendations of the Scientific Committee
The French government has decided to ignore recommendations from the Scientific Committee to enable the French to enjoy the Holidays. Are they taking the risk of aggravating the health situation forcing France to instate new restrictions from January? [Read more]




Coronavirus: Will the epidemic end soon? What we know so far
As the coronavirus epidemic is still striking the world, many people are wondering when the health crisis will end. Here is what we know so far. [Read more]




Covid: France will not require tests from EU countries, Emmanuel Macron announces
Emmanuel Macron announced France will not submit EU travelers to tests. [Read more]




Omicron variant: shall a sixth wave be expected at the beginning of 2022?
As the fifth wave is hitting Europe, doctors are already worried about a sixth wave in 2022, because of the arrival of the new Omicron variant. [Read more]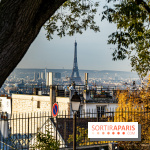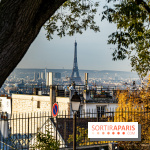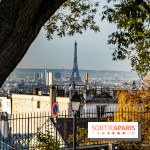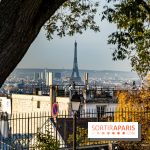 Covid: Omicron variant spreads at "extraordinary pace", WHO warns
According to the WHO, no Covid variant has ever spread as fast as Omicron. The organization considers all countries are now hit by the variant. [Read more]




Covid: 240 Omicron cases confirmed in France
According to the latest official counting released this Wednesday December 15, 2021, there are 240 Omicron cases in France as confirmed by Santé Publique France. [Read more]




Coronavirus – Fifth wave: towards new restrictions in France for the Holidays?
While the coronavirus case toll is sharply increasing in France, the government could be gathering for a new defense council this Friday December 17, 2021. Shall new restrictions be expected? [Read more]




Covid - Omicron variant: Pfizer vaccine 70% effective against severe disease, a study found
According toa South-African study carried out by the South African Medical Research Council, the Pfizer vaccine is 70% effective against the Covid Omicron variant, although it is still more resistant, according to a study carried out by the Africa Health Research Institute from Durban. Keep reading to find out more! [Read more]




Coronavirus – hospitals under pressure: can France avoid a lockdown?
As a fifth coronavirus epidemic wave is hitting France, the spread of the Omicron variant has the world worried. Is another lockdown still avoidable? [Read more]




Omicron: "partial decrease in the vaccine" effectiveness, but "results need confirmation"
According to Pr. Anne-Claud Crémeiux, vaccines are partially less effective against the new Omicron variant, a study found. [Read more]




Covid: vaccines' effectiveness, severe disease… The WHO intends to reassure about the Omicron variant
As many countries are making more health measures to face the Omicron variant, the OMS tries to reassure. According to one of the Organization seniors who spoke to the AFP, there is "no reason" to think the current vaccines do not protect against the variant found for the first time in South Africa. Furthermore, the Omicron does not "cause more severe illness". [Read more]




Covid: the WHO claims the new variant currently only causes "mild disease"
Faced with the panic caused by the new Omicron variant, the World Health Organization intends to sound reassuring: at the moment, it only causes "mild disease". [Read more]




Covid: omicron variant three times more likely to cause reinfection, a study says
As nine Omicron variant cases have been reported in France to this stage, a South African study says the reinfection risk increases with the Omicron variant. Keep reading to find out more. [Read more]




Covid: Omicron variant likely to "settle" in France from early 2022, according to Pr. Delfraissy
While the Omicron variant has been reported this December 2 in Île-de-France, Jean-François Delfraissy considers the new variant is likely to "settle" in France and more specifically in Europe from "early 2022 or late January 2022". [Read more]




Covid: Omicron variant spotted in Europe as soon as November 19th
The Dutch health authorities claim they have spotted the Omicron variant in a test collected this past November 19th, namely over 10 days ago and before the first reports in South Africa. [Read more]




Omicron variant: the WHO advises people aged 60+ and vulnerable people against traveling
Facing the Omicron variant threat, several countries have decided to close their borders. But for the World Health Organization, these restrictions "will not prevent the international spread" of the variant and which will "only worsen inequities". Therefore, the WHO recommends people at risk not to travel. [Read more]




Omicron variant: current vaccines likely less effectives, according to Moderna CEO
Shall one fear a major loss in the effectiveness of the current vaccines because of the Omicron variant? Interview by the Financial Times, Moderna CEO Stéphane Bancel expects a "material drop" in the Covid vaccines effectiveness currently given. [Read more]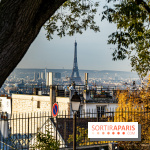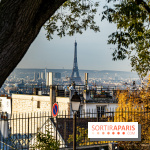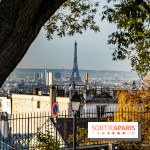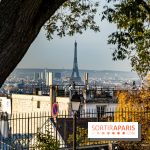 Omicron variant: one positive case found in Reunion, the first case in France
While Europe is currently hit by the 5th epidemic wave, the discovery of the Omicron variant – spotted for the first time in South Africa – makes fear the worst. This Tuesday November 30, 2021, an Omicron positive case - the first one in France - has been identified in Reunion. It is a "53-year-old man" who travelled to Mozambique and "stopped by South Africa". [Read more]




Covid: what we know about the Omicron variant and its symptoms
The outbreak of the Omicron variant has the planet worried, especially as no one knows yet what it actually means for the evolution of the pandemic. What are its symptoms? Is it more contagious? [Read more]




Covid: concern after a first case of the new Omicron variant has been found in Europe
The new Omicron variant found in South Africa has started to spread already, especially in Europe where a first case has been reported in Belgium this Friday. Keep reading to find out more. [Read more]