Published by My B. · Photos by My B. · Published on 9 September 2021 at 14h05
What are the major exhibitions of this new art season 2021 in Paris? Fashion, travels, history, architecture… Only beautiful things to discover together in museums and art venues in Paris!
Summer vacations are over: it is time to go back to work, school... or museums! Art is back in Paris. Discover our top major exhibitions for this Fall 2021 in Paris.
TOP exhibitions this fall 2021 in Paris:




The Arc de Triomphe, wrapped; tribute to Christo, goes down this Sunday October 3
The wrapping of the Arc de triomphe by Christo is to be admired from September 18 to October 3, 2021. The monumental work is said to make the Parisian monument disappear under 25,000 sqm of recyclable polypropylene silver and blue fabric and 7,000 m of red rope. An event in close partnership with Centre Pompidou and the Centre des Monuments Nationaux (National Monuments Center). Despite the artist passing away in May 2020, the performance is to be held still. [Read more]




Thierry Mugler: Couturissime, the exhibition at the Mad - our pictures
Event alert! Paris Musée des Arts Décoratifs welcomes the Thierry Mugler : Couturissime exhibition. Save the date, get some days off, get your camera ready... This exhibition offers us an overview on the genius designer's career, an absolute icon in the fashion world. Originally scheduled from October 2020, it has been postponed to September 30, 2021 to April 24, 2022. [Read more]




Paris – Athens, the Birth of Modern Greece: the Louvre exhibition, our pictures
The Louvre offers us a wonderful travel in time, a journey from Paris to Athens, discovering modern Greece. From September 30, 2021 to February 7, 2021, get on board for an extraordinary adventure celebrating the bicentenary of the independence of Greece. [Read more]




Botticelli, Artist & Designer, the exhibition at the Musée Jacquemart-André - our pictures
From September 10, 2021 to January 24, 2022, the Musée Jacquemart-André invites lovers of Italian painting to discover an exhibition about Sandro Botticelli. [Read more]




Henri Cartier-Bresson – Revoir Paris, the exhibition at the Musée Carnavalet
The Musée Carnavalet – Histoire de Paris offers a meeting of minds on the French capital: two photo exhibitions by Eugène Atget and Henri Cartier-Bresson we are looking forward to visiting. To discover these works and the museum recently renovated, you are expected from June 15 to October 31, 2021. [Read more]




Drawings for Versailles, the exhibition at the Palace of Versailles
The Palace of Versailles has decorated the apartments of Madame de Maintenon with a never-before-seen exhibition: "Drawings for Versailles. 20 years of acquisitions". These many little-knowns works of art are to be discovered from June 1 to October 3, 2021. [Read more]




The Napoléon exhibition is up at the Grande Halle de la Villette
The Napoléon exhibition is up from May 28 to September 19, 2021 at La Grande Halle de la Villette. Enjoy the first French Emperor's history as part of the bicentenary of his death. Discover Napoleon's incredible destiny. [Read more]




Soutine/De Kooning, the exhibition at the Musée de l'Orangerie - Our pictures
The Musée de l'Orangerie has painters Chaïm Soutine and Willem de Kooning talk in a new exhibition. From September 14, 2021 to January 10, 2022, explore the works by these two expressionist artists and rediscover these two great painters from the post-war years. [Read more]




Vivian Maier, the tribute exhibition at the Musée du Luxembourg
She is one of the greatest photographers from the 20th century, even though her talent has only been acknowledged too recently: Vivian Maier is paid tribute in an exhibition running from September 5, 2021 to January 16, 2022 at Paris Musée du Luxembourg. [Read more]
Arty event to expect soon: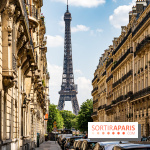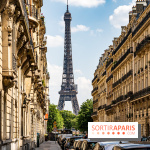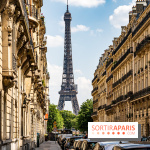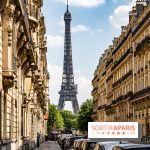 European Heritage Days 2022 in Paris and Ile-de-France: Dates and program
European Heritage Days are back on September 17 and 18, 2022, for the 39th edition. In Paris and Ile de France, this is the occasion to visit for free museums, exceptional opening, exclusive guided tours and wonderful entertainments planned with a theme: "Sustainable Heritage". [Read more]




Art Paris 2021 at the Temporary Grand Palais
The unmissable Art Paris fair has been postponed again. Initially planned from April 8 to 11, 2021 at the Temporary Grand Palais on the Champ-de-Mars, it will eventually take place from September 9 to 12, 2021. Enjoy 140 galleries come 19 different countries for this 23rd edition. [Read more]




Paris Design Week 2021
Paris Design Week returns from September 9 to 18, 2021. For a week, Paris becomes the international capital of design including over 100 designers coming from all over the world to display their latest creations. [Read more]




Free museums and monuments this Sunday September 4, 2022 in Paris
Which museum can you visit for free on the 1st Sunday of the month, namely Sunday September 4, 2022, in Paris? We are delighted to enjoy our early month ritual: discovering a museum or monument free of charge! [Read more]