Published by Rizhlaine F. · Photos by My B. · Published on 10 August 2022 at 13h51
Looking for an exotic stroll without leaving the Paris area? Come along and discover gardens in Paris taking us to faraway lands. On the menu, an immersive journey for a stroll in the middle of landscapes making us forget we are in Paris.
Knowing Paris like the back of your hand is impossible. No matter how long you have been there, the capital city will always find a way to trick you, and you have to allow it. Considered as the world's most beautiful city, this is a genuine open-air museum. Overlooking the rooftops of Paris, the Eiffel Tower has become a symbol and yet, the very image of the city stands in more elements. From the Haussmann architecture to iconic landmarks, without forgetting the hustle and bustle, wherever you go you go with the Parisian vibe.
And yet, sometimes, when exploring the city and its surroundings, you run into a surprising place making you feel like elsewhere. Exotic haven of peace, often little known, hide in the Paris area. And once you know them, you just have to select your destination: an immersion to Japan, a walk in an oriental garden, a stroll in wonderland… Expect the unexpected!
So, if you want to go for something exotic, here are the gardens making us forget we are in Paris, and the green settings providing a genuine change of scenery in Île-de-France:




Albert-Kahn museum's garden takes you on a journey
The Albert-Kahn museum - that recently reopened - unveils magnidicent gardens you need to discover. Designed as staged gardens, this 4-hectare area delivers a magnificent Japanese garden and village, an English garden, a French formal garden, as well as forests and meadows. What a change of scenery! [Read more]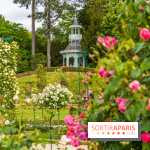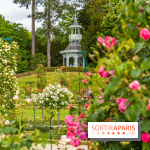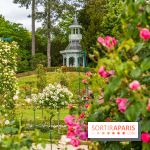 Parc de Bagatelle, its rose garden and magnificent gardens
The Parc de Bagatelle expects you by the Bois de Boulogne to make you enjoy its enchanting setting. From the Château de Bagatelle, to the beautiful rose garden, including the vegetable garden, here is a magical garden. [Read more]




Square Médéric's Japanese Garden in Colombes
The square Médéric, this lovely local park in Colombes, unveils a charming 3,800sqm Japanese garden displaying bamboos, maple trees, cut trees, azaleas and pagoda. Run there to have a rest and enjoy this change of scenery. [Read more]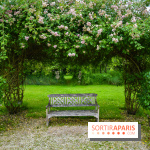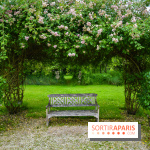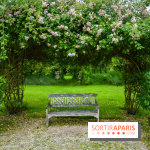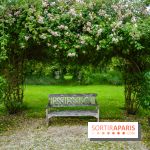 The Provins rose garden, an enchanted garden in the Paris region
Looking for a haven of peace in the Paris region? Come along and discover the Provins rose garden, a bucolic getaway in a green and lush setting. Careful, highly addictive! [Read more]




Rueil-Malmaison's Monet-inspired Parc des Impressionnistes
Rueil-Malmaison's Parc des Impressionnistes, set by the Sein, across the Ile des Impressionnistes, is a magnificent 1.2-hectare park paying tribute to impressionists' colors. Artificial lake, plants and flowers galore remind us of Claude Monet's garden in Giverny. [Read more]




The Great Mosque of Paris and its garden filled with blossoming wisteria
With its charming shady courtyard, its garden and its traditional décor, the Great Mosque of Paris is worth a long tour if you happen to be in Paris 5th arrondissement. [Read more]




The lovely Japanese Ichikawa garden in Issy-les-Moulineaux
The Japanese Ichikawa garden, right outside Paris, was made thanks to a partnership between the city of Issy-Les-Moulineaux and the Japanese city of Ichikawa. They worked hand in hand to create the first authentic Japanese public garden in France. Let us run and discover this quiet garden perfect to meditate and relax. [Read more]




The Arènes de Lutèce, an amphitheater in the heart of Paris reopens
Have you heard of the Arènes de Lutèce? This very-well preserved Gallo-Roman amphitheater can be found in the heart of the Square des Arènes de Lutèce and presents a true symbol of the Parisian way of life! [Read more]




Parc Edmond de Rothschild's Japanese Garden in Boulogne
Let us run to Boulogne-Billancourt to discover the Japanese garden of the Parc de Boulogne, the park of Château Buchillot, in ruins, that used to be owned by Edmond de Rothschild. Between water ways, pine trees, maple trees and iconic red bridges, this is a great and relaxing change of scenery to enjoy right outside Paris. [Read more]




The Japanese gardens of Paris Parc Floral at the Bois de Vincennes
Paris Parc Floral and its 35 hectares in the heart of the Bois de Vincennes ares a great source of discoveries. Of Japanese inspiration, discover beautiful Zen gardens between bonsais, rhododendrons and water bodies. [Read more]