Published by My B. · Photos by Julie M. · Published on 23 August 2022 at 11h45
How about having a blast in Paris this August? Here are a few entertainments as fun as original to enjoy and go out in Paris this summer 2022. Surfing in Paris, enjoying fun challenges and more, this is time to enjoy entertainments you have never experienced before.
We are always in to go out and about in Paris, but if we can try original concepts, it is even more appealing for the adventurers you are or if you like quirky activities. Fortunately, Paris does not lack uncommon entertainments to attract the modern Indiana Jones you are.
Whether you are staying for a little while and looking for a fun outing to enjoy with friends or family, or living in Paris and thinking you have seen it all, we have come up with a thorough guide to have a blast this summer, and especially in August in Paris. You know, the kinds of outings you say "Oh! I've never tried that before!" or "I'd love to give it a try!". Well, here we are, and you have time. So, wake up and go enjoy these fun entertainments, and I can already here you say "it was awesome!".
Fun and unusual outings in Paris: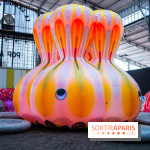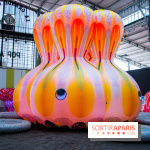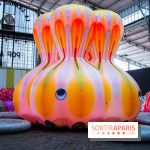 Pop air, the inflatable and immersive experience at the Grande Halle de la Villette: Last days
Starting from April 14, 2022, the Grande Halle de la Villette houses an exclusive and playful inflatable experience, Pop Air, made in partnership with Rome's Balloon Museum. The immersive exhibition is extended to September 4, 2022. [Read more]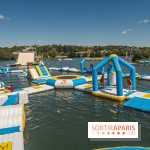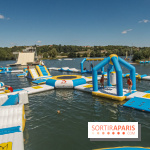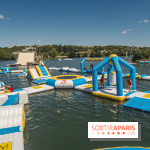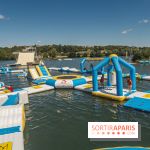 Wam Park 77 in Fontainebleau, the outdoor activities center with giant slides and water features
Looking for a waterpark at the gates of Paris? We went on to discover Wam Park in Fontainebleau, at the Lac de la Grande Paroisse, an outdoor activities center with lots of water features: platter lift, Water Jump, inflatable water structures, floating terraces, canoe and paddle boats. To feel on a vacation in Île-de-France, here is the perfect spot to have fun with your family and friends. [Read more]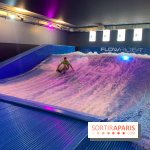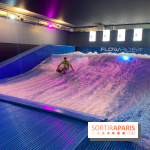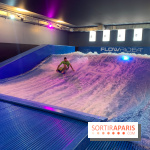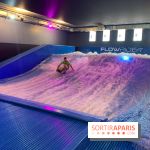 Wave in Paris: indoor surf comes to town!
How about surfing in Paris? A dream came true for the many surfing fans with the opening of Wave in Paris. This first indoor static surf wave facility recently opened in Paris 15th arrondissement. A new and never-before-seen place where you can experience incredible surfing sensations on flowboard and bodyboard, mixing surf, snowboard, and skateboard. [Read more]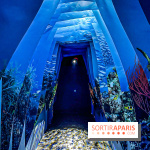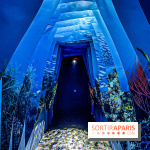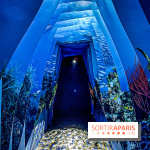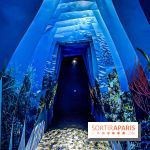 Science Experiences, the concept between museum and theme park in Bercy Village – DISCOUNT CODE
Families are expected at Science Experiences, a brand-new and playful spot mixing museum and theme park, bringing science to life in Bercy Village. The best way to encourage kids to pay interest to sciences by experiencing from the inside… And of our readers, this summer 2022, we have a Sortir à Paris special discount code at the end of the article! [Read more]




The Fondation Cherqui: a 5,000-kinetic masterpiece private collection to discover – Video
Sponsored - The Fondation Cherqui – genuine museum housing a private collection of 5,000 pieces of optical and kinetic works of art – is now opening to the general public. Collector's grandson Jean Cherqui provides guided tours of his grandfather's huge collection. Discover when the next tours will be provided. [Read more]
So, shall we treat ourselves to an extraordinary outing?
And for more fun in Paris: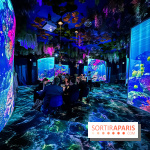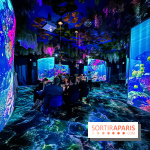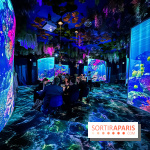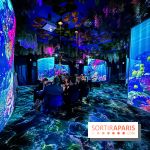 Quirky restaurants in Paris, our best ideas
Looking for a quirky and unusual restaurant in Paris? You want something new, spectacular, and something awe-inspiring in your plate? Enjoying a meal in a unique setting or context? For uncommon culinary experiences, keep reading! [Read more]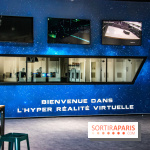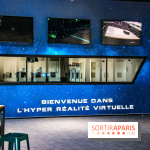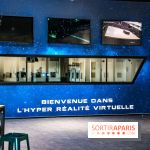 Immersive experiences in Paris and Île-de-France
Immersive experiences are adventures often looking like escape rooms, immersive plays and video games, making you enjoy stories larger than life. [Read more]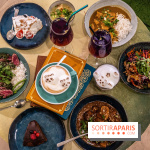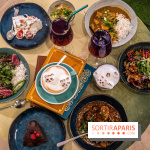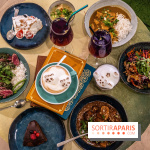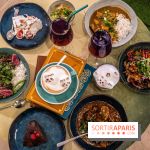 Quirky cafés and tearooms we love in Paris
Looking to discover an uncommon and original tearoom - café - coffee shop? Go and discover the most atypical and indulging spots in Paris. Never-before-seen pastries or crazy settings, here are our favorite spots! [Read more]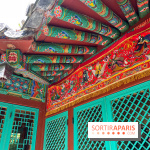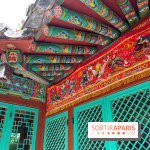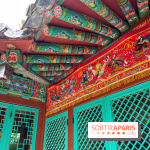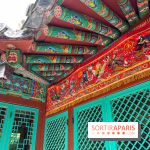 Unusual or secret tours to (re)discover Paris in August
Do you happen to be in Paris in August? Well, in that case, here is a few unusual spots to discover Paris in a new way, a few original outings you will love to visit or discover. [Read more]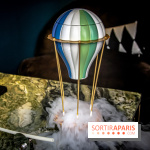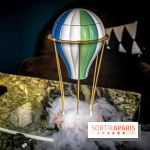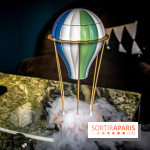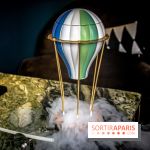 Quirky bars in Paris, concepts to discover asap
Looking for a quirky bar to have a drink with friends? Perfect, Paris is full of original and surprising spots! He are our craziest locations to have a good night. [Read more]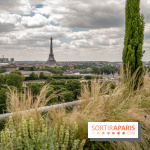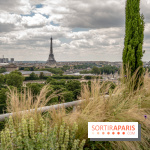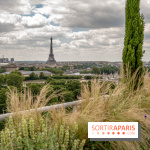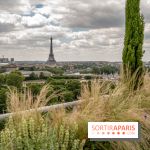 The best unusual activities in Paris and Île-de-France
Looking for an unusual activity in Paris? Come along and discover the most original concepts to enjoy in the city. Unusual outings are waiting for you! [Read more]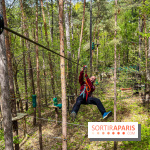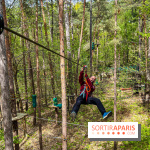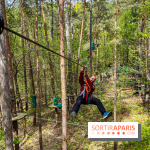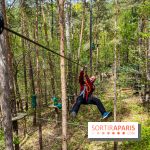 The best tree climbing sites in Ile-de-France
The Ile-de-France is full of dense forests with numerous tree climbing adventures' facilities. Just like a true adventurer, you can go prove just how smooth and agile you are (worthy of a true monkey, I bet). Put your agility to the test and enjoy fun challenges. [Read more]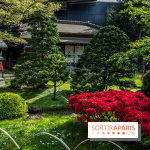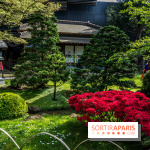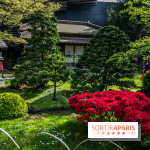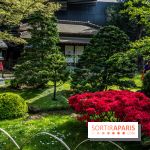 The most unusual parks and gardens in Paris
Feel like discovering another side of Paris? This time, we offer you to go and discover the most unusual parks and gardens in town, great green places likely to surprise you. [Read more]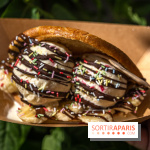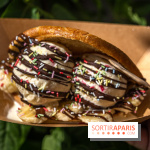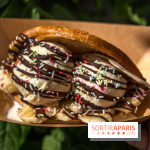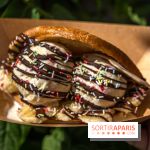 The most unusual ice creams, sorbets and gelato in Paris: our favorite places
How about an original ice cream in Paris? From frozen fruit to savory sorbet including uncommon flavors, here are the ice creams you really want to taste in Paris! 1, 2 or 3 scoops, in a cone or a bowl, you will have a blast! [Read more]