Published by La Rédac · Photos by My de Sortiraparis · Published on June 1st, 2022 at 10:37 a.m.
Looking for an unusual activity in Paris? Come along and discover the most original concepts to enjoy in the city. Unusual outings are waiting for you!
How about breaking up with routine and thinking outside the box? Good news! In Paris and Île-de-France, lots of unusual entertainments wait for you. Whether you come to discover new passions or outdo yoursleves, these original outing ideas are only waiting for you so you can enjoy the city and its region in a new way.
Between thrills, immersive experiences and more surprising concepts, the Paris area has a lot in store. So, to make sure you miss none of these crazy outings the City of Lights can provide you with, we have come up with this little guide to help you. Now, find what you are looking for!
And if you love uncommon experiences, stay tuned! The guide is updated accordingly. So, to make sure you miss none of these quirky outings in Paris, do not forget to save this guide and check it out again.
So, which uncommon entertainment was made for you? Keep reading to find out!
Uncommon experiences and entertainments in Paris and Île-de-France:




Hogwarts Legacy on Nintendo Switch: Harry Potter-mode spots to extend the experience
Hogwarts Legacy is the highly anticipated RPG that takes us to Hogwarts. Want to extend the experience IRL? Here are the gaming concepts to try out urgently in Paris on the occasion of the release of this video game drawn from the Harry Potter universe on Nintendo Switch! [Read more]




Unusual exhibitions in Paris: the most astonishing artistic events of the moment
Paris is a veritable open-air museum, and beautiful exhibitions are a constant feature of this cultural capital. This time, we're taking you on a voyage of discovery of the unusual exhibitions, those whose scenography and themes will surprise you with their originality! [Read more]




Top karaoke places in Paris to sing like a star
Looking for good karaoke in Paris? Awaken your inner Céline Dion or Johnny Halliday with a karaoke session at one of these Parisian spots! [Read more]




Unusual activities to do in Paris, to have fun with the family and the kids
What to do in Paris with kids? Whether you have toddlers (or even babies), children or teenagers at home, Paris is full of great experiences to try: sports, immersion, thrills... Follow the guide! [Read more]




Crazy immersive exhibitions to see in Paris and the Ile-de-France region
In Paris, unusual exhibitions are multiplying in the capital. Between immersive experiences, interactive works, and sensory strolls, these exhibitions have what it takes to get you high. We take you on a journey of discovery of these hot events not to be missed! [Read more]




The most unusual hotels and accommodations to sleep in Île-de-France, within Navigo's reach
Are you tired of staying in hotels that look the same when coming to the capital? Paris and its region also offer unusual accommodations to spend unusual nights! [Read more]




15 original and unusual hotels for a magical and unique stay in Paris
In Paris, hotels compete with each other to make you spend a unique and original stay. Here are some good ideas for original and unusual hotels! [Read more]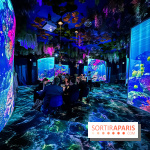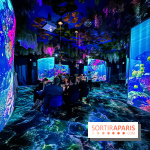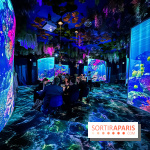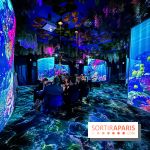 The unusual restaurants of Paris, our good addresses
Do you want something new, something spectacular, some wow in your plate and glitter in your eyes? Here are our good addresses for unusual restaurants in Paris! [Read more]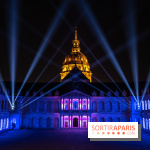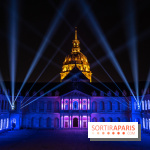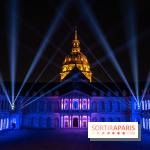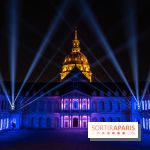 Experiences and sound and light shows to see in Paris and Ile-de-France
Sound and light shows have become a must in Paris and the Ile-de-France region. These immersive and poetic projections sublimate the facades of the most beautiful monuments of the capital and are also found in unusual places of exhibition. To make sure you don't miss any of these magical shows, follow the guide! [Read more]




Our selection of escape games and immersive experiences in Paris to feel like in a movie
Escape games and other immersive games are the perfect way to experience unusual adventures in the four corners of Paris and the Ile-de-France region. If you've always wanted to live in a movie, here are the exciting concepts that await you in the capital! [Read more]




Ciné-karaoké in Paris : Enjoy interactive and singing sessions at the moment
Discover the cine-karaoke sessions in Paris, to sing in chorus in front of your favorite musical films. [Read more]




Experiences for thrill-seekers and adrenaline junkies in Paris and the Ile-de-France region
Are you a real daredevil or just want to push your limits? Baptisms of the air, impressive loops, terrifying experiences or free-fall, the Île-de-France region has plenty of spots to give you a few scares! [Read more]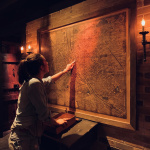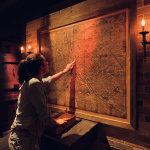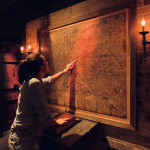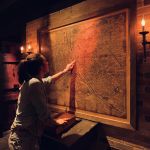 The best escape and investigation games in Paris and the Ile-de-France region
Addicted to the adventures of Sherlock Holmes, to riddles of all kinds, do you dream of solving riddles while being trapped in a haunted mansion or other horror movie? Escape games allow you to live this adventurer's life for an hour, with your family or friends. Attention, ingenuity, observation and team spirit will be your only weapons to triumph! [Read more]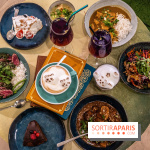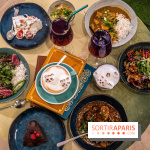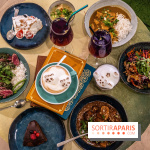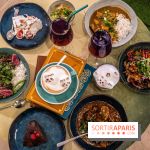 The unusual and crazy cafés and tea rooms in Paris
Want to discover an unusual and original tea - coffee - coffee shop? Let's go and discover the most atypical gourmet spots in Paris. Unusual pastries or crazy places, here are our favorite addresses! [Read more]




Crazy immersive experiences to do in Paris and the Ile-de-France region
Immersive experiences are adventures that sometimes use the codes of escape games, immersive theater or video games to make you live scenarios that are more real than real. Ready to take up the challenge? [Read more]




THE EDGE: the ultimate in virtual reality for the holidays! PROMO CODE
Sponsored - Thrill-seekers, THE EDGE opens a monumental space in the heart of Paris! Dive into an immersive multiplayer VR experience unique to Paris, where realistic 4D effects and space adventures await you. Discover a brand-new version for Christmas! [Read more]




Les bals de l'Hôtel de la Marine: a magical evening of music from centuries gone by
Take a step back in time, and attend a 19th-century ball, with the magical evenings organized one Friday a month at the Hôtel de la Marine. [Read more]




The Paname Bloc Contenders, Vertical'Art's climbing competition!
54 blocks to climb before December 3 to win prizes - that's the idea behind the Paname Bloc Contenders, the biggest bouldering contest in Paris! Join us for an unprecedented climbing event in the famous Vertical'Art Pigalle and Vertical'Art Chevaleret climbing gyms! [Read more]




Night at the Pantheon 2023: unusual tours by torchlight
La Nuit au Panthéon returns to Paris from December 6, 2023 to January 24, 2024 for 6 thrilling nocturnal tours. On the program? Torchlight tours of the legendary Parisian monument, from the nave to the crypt! [Read more]




Unusual: climb aboard Santa's steam train near Provins (77)
In Longueville, not far from Provins, in the Seine-et-Marne region, the story goes that the steam train of a tall man in red clothes and with a very white beard arrived at the village station. Just 7 kilometers from Provins, this steam train promises an enchanting afternoon, don't you agree? [Read more]




Ice rink and giant toboggan run at the Saint-Denis Christmas market, in front of the basilica
For the festive season, what could be better than a trip to the Christmas market? Between mulled wine and chocolate, waffles and other comforting treats, you'll be able to put on your skates on the ice rink set up especially for the occasion! [Read more]




New Year's Eve party 2024 in Paris: the original plan at BAM Karaoke
In search of an unusual plan for New Year's Eve in Paris! How about breaking your voice? Head to BAM Karaoke to welcome 2024 by singing your favorite sounds! [Read more]




Art in Nature: Dali's works in a luminous and extravagant tour of Paris
An arty stroll through the works of surrealist artist Salvador Dali, that's what's in store for us this autumn-winter in Paris! From November 16, 2023 to January 21, 2024. [Read more]




Iconic Selfie Studio: a colorful ephemeral museum for taking your best photos in Paris
From October 21, 2023 to January 14, 2024, take advantage of the Iconic Selfie Studio to have fun with friends and take your best self-portraits. [Read more]




Thoiry Lumières Sauvages 2023-2024, the lantern festival plunges us into Asia - our photos
Thoiry Lumières Sauvages returns from October 29, 2023 to March 11, 2024, with a new, even more enchanting itinerary. This year, almost 500 new Chinese lanterns will illuminate the gardens of the Château de Thoiry for a magical stroll in the heart of nature, with Asia as the theme. [Read more]




Unusual tasting tours at the MAIF Social Club, to see and eat the exhibitions
Once a month, the MAIF Social Club organizes unusual gustatory visits, led by a local mediator and a cook committed to eating well. A rendez-vous where you can see and eat the works on display. [Read more]




Unusual: climb aboard the Tacot des Lacs, the vintage train through the forest of Fontainebleau
In Grez-sur-Loing, Seine-et-Marne, Le Tacot des Lacs offers a bucolic and unusual ride aboard an authentic period train, right in the heart of the Fontainebleau forest. [Read more]




Become an apprentice groomer at the Parc Zoologique de Paris for a day!
If you're a fan of animals from all over the world, zoos and menageries, here's an activity you'll remember for a long time: the Parc Zoologique de Paris gives you the chance to spend half a day in the shoes of an animal keeper, for an unforgettable experience close to the animals. [Read more]




Unusual: spend a morning as a ranger at Thoiry Zoo (78)
Step into the shoes of a ranger at Thoiry Zoo and spend a morning with the zoo's caretakers, preparing food, observing animal care and enjoying an unusual experience. [Read more]




Unusual: board a vintage train on the Chanteraines park railroad (92)
Parc des Chanteraines, located in the towns of Villeneuve-la-Garenne and Gennevilliers, is one of the largest green spaces in the Hauts-de-Seine department. As an added bonus, the park also boasts a railroad, where you can board an old-fashioned train on certain days of the month. [Read more]




The Edge: Experience the virtual reality revolution in the heart of Paris' 3rd arrondissement
Virtual reality fans, THE EDGE opens a monumental space in the heart of Paris! Dive into an immersive VR experience inspired by "Ready Player One", where realistic sensations and space adventures await you. [Read more]




Unusual: take part in feeding and meet Humboldt penguins at Parrot World (77)
At Parrot World, the animal park in Crécy-la-Chapelle, our carers invite you and your family to meet the penguins and enjoy a special moment with these animals from the other side of the world. [Read more]




Experience a day in the life of a groomer at Parrot World (77)
Parrot World is an exotic animal park 30 minutes from Paris, in the Seine-et-Marne département. At the heart of this unusual reserve, children now have the chance to slip into the shoes of a caretaker for half a day, which could perhaps mark the beginning of a vocation. [Read more]




Science Experiments: the fun family outing - CODE PROMO
Families are invited to Science Expériences, the fun, immersive concept combining museum and theme park, bringing science to life at Bercy Village. The best way to get your kids interested in science by experiencing it first-hand... And for our readers, we've got a special Sortir à Paris promo code in the article! [Read more]




Thoiry Zoo's new lodges in Terres d'Afrique: an immersion among elephants
After the unusual dens, Thoiry Zoo is now launching a new zone called "Terre d'Afrique", featuring an educational and immersive area with a new Elephant House and 5 cosy lodges where you can sleep in total immersion among the elephants, right in the heart of the African plain. And reservations are now open! [Read more]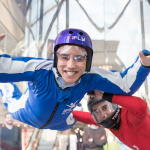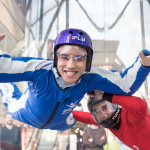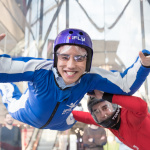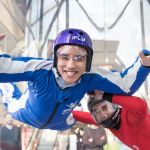 iFLY Paris, indoor skydiving for a unique flying experience
Sponsored - iFLY Paris welcomes the general public, companies and experienced athletes to indoor skydiving in a huge glass tube. iFLY lets you fly, risk-free and inexperienced, from 5 to 105 years of age! [Read more]




Unusual: Paris's first beer spa with a beer bath - promotional code
Seaweed wraps? Has been. Hot stone massages? Out of fashion! The new wellness trend is beer. After being created in Prague, the beer spa concept - with bathing in a mixture of water and beer - opened its doors in September 2022. The private facility offers an unusual beer bath experience, and we've got a promo code for you! [Read more]




La Fondation du Rien: the unusual event with cancelled activities to learn to take your time
What an unusual activity! How about doing nothing for a change? The Fondation du Rien, set up by the MAIF Social Club and Le Centquatre, offers you the chance to avoid attending events that have already been cancelled, and finally find some time for yourself! [Read more]




Introduction to Afghan walking in the forest of Saint-Germain-en-Laye
For a walk in complete serenity, try out Afghan walking during an intiation offered by the Maisons-Laffitte Tourist Office, in the forest of Saint-Germain-en-Laye. [Read more]




Paradox Museum Paris, a crazy journey of optical illusions
Paradox Museum, 90 experiences of trompe l'oeil, optical illusions and sensory upheaval await you in Paris. You'll love being fooled and capturing surrealist images. Would you like to try it out? [Read more]




Yoga at the museum: free your body and mind in the capital's cultural institutions
For unusual wellness spots, try yoga classes in the heart of a Paris museum! A number of cultural institutions regularly offer these activities as a way of cultivating yourself while doing some sport. [Read more]




Boby la Plante, playful workshops to create your own terrarium
If you're a plant lover, come and visit Boby la Plante, an astonishingly friendly store where you can create your own miniature tropical garden and take it home with you in fun workshops! [Read more]




La Maison de la Pêche et de la Nature, a family venue dedicated to underwater life in Levallois (92)
Can you fish in the Paris Region? What fish live in our ponds, rivers and streams? How do you learn to fish? The Maison de la Pêche et de la Nature answers all these questions in its museum and aquarium, or by introducing you to fishing with a fishing course. The perfect family outing for young and old alike! [Read more]




Vélorail: discover Seine-et-Marne and Essonne on the railroads
If you're looking for an unusual way to explore the region while getting in a bit of exercise, why not try velorail? This fun activity, which involves pedaling along railroad tracks with family or friends, is available in Seine-et-Marne and Essonne. [Read more]




Paris Élysées Club expands its range of poker tournaments
Looking for a casino atmosphere in the heart of Paris? Visit the Paris Élysées Club. Paris' premier gaming club, located on rue Marbeuf in the heart of the Golden Triangle. Poker, Punto Banco and blackjack enthusiasts flock to this cosy establishment. Four regular poker tournaments are held every week. [Read more]




Brunch & Paint: an unusual brunch and painting workshop in a Paris art gallery
Fancy an unusual brunch in Paris? Then head for the Wawi gallery, which organizes its Brunch & Paint at 11 a.m. every weekend, a gourmet get-together during which you can visit an exhibition, take part in a painting workshop with an artist and enjoy a live concert! [Read more]




A mini golf course amid the animals at Thoiry Zoo (78)
Fancy a game of mini-golf at the zoo? Then head to the Thoiry Zoo Safari, better known simply as the "Thoiry Zoo", in the Yvelines region of France, to discover this unique concept with the whole family, from July 8, 2023. [Read more]




Unusual: breakfast with the giraffes at the Paris Zoological Park
Ever since we were little, we've been told that breakfast is the most important meal of the day. This time, it's likely to be one of the most important meals of your life, as you'll have the opportunity to have it with the giraffes of the Parc zoologique de Paris! [Read more]




La Maison des Histoires, an immersive museum for children aged 0 to 7, hidden in a bookshop
Behind the Chantelivre bookshop, a brand-new children's museum opens in June 2023, to the delight of the very young! La Maison des Histoires plunges the whole family into the literary worlds of l'École des Loisirs, between Cornebidouille and the Maximonstres! [Read more]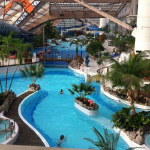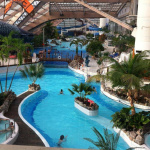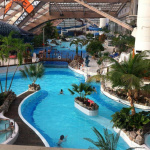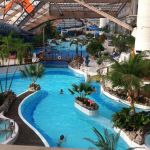 Aquaboulevard, the water park for the whole family in the heart of Paris
We go with our family to swim in the middle of Paris at Aquaboulevard, the water park where we come all year long to enjoy the wave pools, the 11 giant slides, the bubbling baths and the waterfalls, in an atmosphere maintained at 29°C. [Read more]




Stellar, the new immersive restaurant in Paris by Ephemera that takes us into space
Have you ever heard of Ephemera, the first immersive restaurant in Paris? This unusual concept will not fail to attract fans of original experiences in the capital. Since April 25, 2023, a new address is unveiled: Stellar! This time, we are taken into space with a menu that promises to be spatial! [Read more]




Decibel, the brand new dance studio and club just a step away from Beaubourg
200 meters from the Centre Georges Pompidou, rue Quincampoix, Decibel opened recently with its dance workout classes, for a different kind of gym experience. [Read more]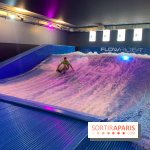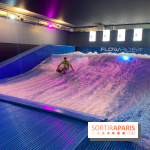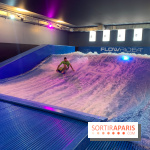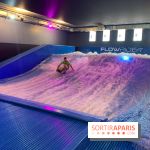 Wave In Paris : Indoor surfing in the capital !
What if we went surfing in the middle of Paris? The first indoor static wave sports complex awaits you in the 15th arrondissement of the capital. A new and unique place, where you can experience new sliding sensations on flowboard and bodyboard boards, a mix of surfing, snowboard and skateboard. [Read more]




Les Sales Voleurs, a new thrift store in the 20th district of Paris
A hidden thrift store is coming to the 20th district in Paris! Worthy of a real hold-up decor, this new hot spot of second hand will make a stir in the capital, with its concept of unbeatable and decreasing prices throughout the week! Between clothes, household linen or accessories, a great deal is waiting for you! [Read more]




Escape Forest: a 24-hour immersive adventure in the forest, one hour from Paris
Notice to adventurers in search of unusual experiences, here is an immersive game that will surprise you. On the program, a 24-hour expedition in the heart of a forest, one hour from Paris. [Read more]




An immersive dive with the whales at the Tropical Aquarium of the Palais de la porte dorée
Want an immersive visit with your family? Go to the aquarium of the Palais de la Porte Dorée to virtually swim with the whales and discover the hundreds of animal species present in the tanks. [Read more]




A floating massage for two in historic vaulted cellars furbished as uncommon baths
Feel like enjoying a thrilling experience with your soulmate? Come along and discover an exclusive and fun duo treatment in Paris: a floating massage in old vaulted cellars in the Latin Quarter turned into baths. [Read more]




Winter sports: it's possible to ski in the Paris Region!
Yes, yes: it's possible to ski near Paris, without leaving the Île-de-France! To improve your snowplough technique, head for Crazy Park, in Bonneuil-sur-Marne. Young and old alike can enjoy an indoor ski simulator all year round, the only one of its kind in the region! [Read more]




The Grand Magic Hotel, the first immersive hotel in Europe, arrives in the Paris region
The Grand Magic Hotel is the first immersive hotel in Europe, no less! Good news, this unusual address is coming to the Paris region, right next to Disneyland Paris in Seine-et-Marne. [Read more]




The Pailleron skating rink, for skating all year round
The Pailleron skating rink lets you glide on the ice all year round. It occupies the ice area of the Pailleron sports center in Paris's 19th arrondissement. The rink regularly organizes theme evenings, so stay tuned! [Read more]




The Musée de l'Illusion in Paris: a multi-sensory journey that will make you lose your head!
The Museum of Illusion awaits you in the 1st district of Paris. Come with your family to live a unique and educational experience! Dive into a fascinating world, where all your senses will be turned upside down... A multisensory visit that is a must. [Read more]




La Serre aux Papillons in La Queue-lez-Yvelines, a tropical jungle near Paris
Forty kilometers from Paris, in the Yvelines, nestles an atypical and exciting place for the whole family, a butterfly greenhouse! Located in La Queue-lez-Yvelines, it was the very first tropical greenhouse in France to welcome these colorful and exotic insects, particularly graceful. [Read more]




Paris Boat Club, a tailor-made private cruise on the Seine in Paris
How about a private cruise on the Seine? Are you looking for an exceptional experience, a way to visit Paris without the crowds, to see the capital's most beautiful monuments and bridges in a privileged way? We've tested the Paris Boat Club and its tailor-made cruises for an enchanted interlude. [Read more]




Mad Golf, the first indoor mini-golf course with a retro and unusual atmosphere in the heart of Paris
At the beginning of September, Paris' first indoor mini-golf course will open in the 2nd arrondissement, with two immersive, unusual 9-hole courses in a unique, colorful retro atmosphere! [Read more]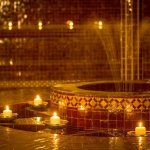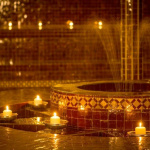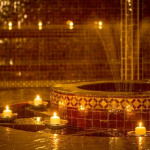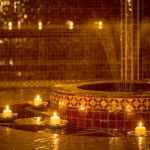 Les Cent Ciels: donkey milk baths to make yourself beautiful like Cleopatra
Les Cent Ciels is one of the most famous spas in Paris and for good reason: in this place that plunges you into the tale of a thousand and one nights, you have the opportunity to test Cleopatra's beauty trick: the donkey milk bath. [Read more]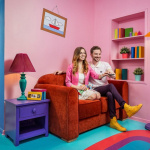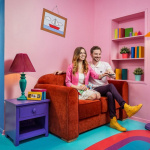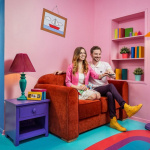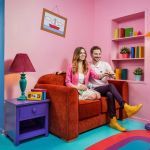 Pagaille à Springfield: an unusual escape game about The Simpsons in the Paris region
Do you love the Simpsons? Then there's no way you can miss this escape game that awaits you at Enigmatic, near Marne-la-Vallée. On the program, a colorful immersion in Springfield, in the heart of the cult series! [Read more]




The Catacombs of Paris, the unusual visit
Have you ever ventured into the Catacombs of Paris? How about discovering this creepy brown place, let's face it, known to everyone but where most have never been. Between fascinating and historical site, the guided tour of the Catacombs is worth the detour and allows you to stay cool when it's hot, so enjoy it. [Read more]




Unusual: sleeping in an Amazon jungle surrounded by parrots at Parrot World in Paris
Did you know that there is an immersive animal park in Île-de-France that transports us straight to the Amazon? In the heart of the largest aviary in Europe, you can even sleep in the middle of parrots, ibises or even jaguars! We take you for a night in the lodges of Parrot Word. [Read more]




Nikito, ex-Superfly Alfortville, 3 300 m2 of active leisure and indoor freestyle
Beware, it will shake. Nikito (ex-Superfly) awaits you in its first immersive park in Alfortville, at the gates of Paris. In total, there are more than 3,300 m2 of active and freestyle indoor activities to keep the whole family busy. From trampoline to climbing, parkour to giant slides, this unusual spot is suitable for all ages! [Read more]




Unusual in Paris: Water skiing on the Seine
Water skiing on the Seine? Yes it is possible and it happens in Paris! A club offers 3.5km of skiable water with learning workshops. Whether it's for bi-skiing, mono-skiing or even to learn how to do tricks or even to practice wakeboarding, here is the unusual spot that could well make you discover a new passion. [Read more]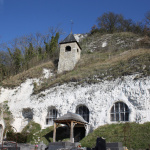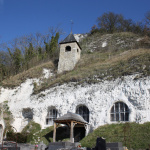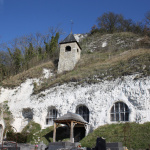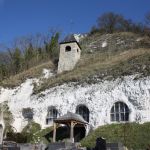 Unusual in Île-de-France: the troglodyte church of the Annunciation built into the side of a cliff
Did you know that? In the Val d'Oise, the church of the Annunciation of Haute-Isle is the only troglodyte church in the whole region. Directly dug in a chalk cliff and classified as a historical monument, it is an unusual nugget to discover. [Read more]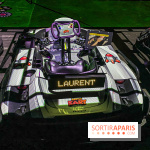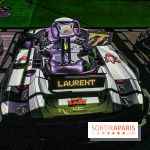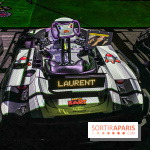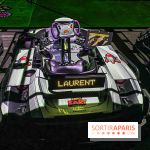 Battlekart : our test of the karting in augmented reality like Mario-Kart and Rocket League
Notice to driving enthusiasts, an unusual karting track is coming to the Paris region. This is Battlekart, a promising concept that has been waiting for us since the beginning of May 2022 in Paris Nord Villepinte. On the program, a crazy race during which you challenge your friends by throwing bonuses to slow them down like in Mario Kart or by playing a soccer game like in Rocket League... We tested it, we tell you about it! [Read more]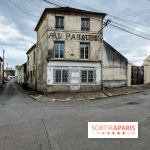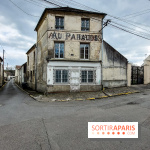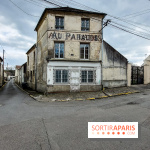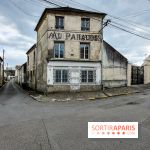 Le Vieux-Pays de Goussainville: an unusual stroll through a "ghost village" in the Île-de-France region
If you're looking for an unusual outing in the Paris region, you've come to the Val-d'Oise. It's here, just a few kilometers from the end of the Roissy airport runways, that you'll find the Vieux-Pays de Goussainville. Visit this atypical old village, described as "ghostly", and virtually abandoned by many of its inhabitants for several decades. [Read more]




Uncommon sport: where to practice Quidditch in Paris and Île-de-France?
Calling all Muggles out there who would like to become wizards! Harry Potter's magical world's sport Quidditch is meeting a great success and four sporting clubs offer you to be introduced to it in Paris and Île-de-France. [Read more]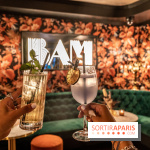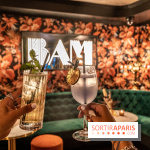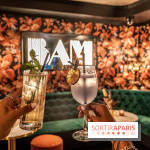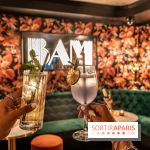 BAM Karaoke Box Etoile, the festive karaoke of the Champs-Élysées
BAM Karaoke Box Etoile has finally opened its doors just a few steps from the Champs-Elysées! First planned for 2020, it's finally since September 9th 2021 that the festive spot is waiting for you to break your voice. Warm up your vocal cords, your evening may be melodious (or not). [Read more]




Paris Fury Room to let off steam
Feel like on the verge of breaking it all? Head to the Fury Room that reopened this past May 12 to let off steam without having to clean everything up after. Such a good idea in Paris! [Read more]




Boats without a license for an original trip in Paris
Did you know that? In Paris, it is possible to rent boats without a license by the hour, to sail on the bassin de la Villette. Here is an original idea to enjoy the capital! [Read more]