Published by Rizhlaine F. · Photos by My B. · Published on 29 June 2022 at 08h15
Did you know? The Paris area is packed with sublime heritage, often little-known, that is yet worth the trip. Come along to Val d'Oise to discover places to visit and entertainments to enjoy in this Île-de-France department. Department 95 and its treasures are waiting for you!
Paris is the beating heart of Île-de-France. But the region around the capital city has a lot of great gems, surprising landscapes worthy of the trip. We invite you to go beyond the beltway and conquer the fabulous heritage of the Paris area. This time, let us head North of Paris, in Val d'Oise so you can enjoy unusual discoveries.
Department 95 is multi-faceted. If you love nature, Val d'Oise provides gorgeous and lush stretches, promises bucolic walks. But if you are more into history, you can discover quite an unusual heritage. Last but not least, Val d'Oise is also a very urbanized area, especially as it houses the Charles-de-Gaulle airport.
To help you tame the Val d'Oise treasures, we have gathered places you must discover and the current outings expecting you. It has it all for a beautiful outing, to relax, without yet leaving the Paris area. Let us go on an adventure!
For more discoveries, stay tuned: this guide is updated accordingly. To make sure you miss nothing to do in Val d'Oise, think about saving the link and check it out again regularly.
Heritage, cultural outings & walks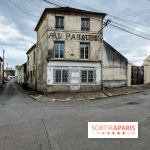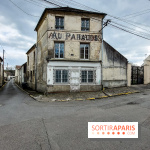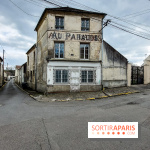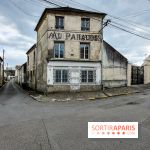 Vieux-Pays de Goussainville, uncommon stroll in a "ghost village" in Île-de-France
If you are looking for an uncommon stroll in Île-de-France, then head to Val-d'Oise. This is here, a few miles from the end of the landing strips of the Roissy airport that stands Vieux-Pays in Goussainville. Let us take you on a tour of this old and atypical village, described as "ghostly", and almost abandoned by its many inhabitants for several decades. [Read more]




Royaumont Abbey
Set 35 kilometers from Paris, Royaumont Abbey welcomes you into a haven of peace. This antique monument and the wide gardens around are the perfect place to enjoy a walk in the open-air, in the sun with your family or friends. [Read more]




Château d'Ecouen – National Museum of the Renaissance – reopens to visitors
Calling all history fans! Château d'Ecouen – National Museum of the Renaissance – reopens from May 19, 2021. Make the most of the summer to discover this lovely museum and its works, mostly coming from the Musée de Cluny. [Read more]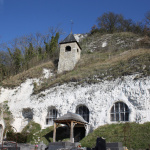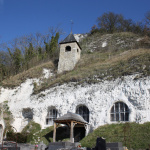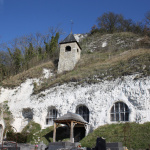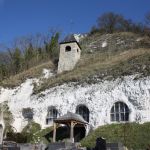 Fun in Île-de-France: the troglodyte Church of the Annunciation built mountainside
Did you know? In Val d'Oise, Haute-Isle's Church of the Annunciation is the only troglodyte church in the entire region? Carved into the very face of a chalk cliff and listed as Historic Monument, this is a fun gem to discover. [Read more]
Current entertainments




Aquajump 95, the inflatable waterpark in Cergy
Aquajump 95 is the inflatable waterpark waiting for you at the Cergy Pontoise outdoor activities center in Val-d'Oise, right outside Paris. picture this: a huge 2,500sqm trail to jump, glide, climb and have fun of course. With your family or friends, this is the perfect spot to enjoy summer holidays fresh and cool. [Read more]




Sherwood Park, the tree climbing park in northern Paris
Sherwood Park is the place where you will experience the adventure of your life (at least of your childhood). More than just a tree climbing park, the Sherwood is a multi-activity park! You will get to try out different courses up in the trees, for all ages, a giant inflatable playground, pony rides, and even Laser ball! For this season 2022, the park expects you from March 26. Presales are oepn. [Read more]




Aventure Land theme park at the Parc de Loisirs in Magny en Vexin
At the getaway of Paris, in Magny en Vexin, the Aventure Land theme park, is a park mixing adventure courses and outdoor activities. From April 9 to November 6, 2022, come and enjoy a new season filled with novelties. Come take a breath of fresh air and have fun in the countryside. [Read more]




Moulin de Sannois Ecopark Adventure tree-climbing site
Ecopark Adventures is a tree-climbing adventure course located on the heights of Sannois in the Val d'Oise department (95). You can enjoy 2 introductive course, 7 adventure courses for children and adults and a Minipark devoted to children starting from 2 years old. Reopning from February 19, 2022, for the season. [Read more]




My Dreamland, the first family entertainment center in France!
Sponsored - My Dreamland is a full family-friendly experience to enjoy. An indoor theme park fitting children from 6 months to 12 years, a restaurant, and a laser game room, for a unique experience filled with entertainments in immersive environments and a unique décor, as well as educative, artistic, psychomotor and sensory activities set only 30 minutes from Paris! [Read more]