Published by Julie M., Cécile D. · Photos by Caroline J. · Published on 20 May 2022 at 10h03
Looking for an activity to keep your children busy on Wednesday May 25, 2022, in Paris? Whether you are parents, grandparents, or a nanny, here is a selection of outings to enjoy in Paris with kids!
Because children have an endless supply of energy, we always have to have great outing ideas to keep them busy on Wednesdays or school breaks. Sortiraparis has found great ideas for your family to enjoy on Wednesday May 25, 2022, be ready!
Unforgettable Outings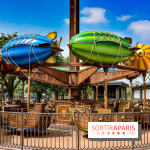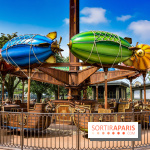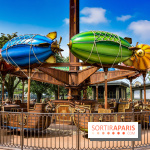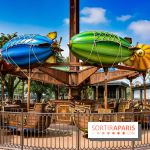 Jardin d'Acclimatation, the theme park in the heart of Paris
Paris Jardin d'Acclimatation welcomes you for moments of fun and relaxation. This family-friendly theme parks provides 40 rides for toddlers starting from 1, a petting zoo, and restaurants by the Bois de Boulogne at the gates of Paris. [Read more]




My Dreamland, the first family entertainment center in France!
Sponsored - My Dreamland is a full family-friendly experience to enjoy. An indoor theme park fitting children from 6 months to 12 years, a restaurant, and a laser game room, for a unique experience filled with entertainments in immersive environments and a unique décor, as well as educative, artistic, psychomotor and sensory activities set only 30 minutes from Paris! [Read more]




The Louvre opens the Studio, a new place for children and families
Calling all young art lovers, the Louvre opens the Studio for exclusive workshops about the ongoing exhibitions. Alone or with their families, children can discover many art practices and have fun while learning a lot. [Read more]
Clearing your brain and dreaming:




The Lion King musical at Paris théâtre Mogador extended for a 2nd season
Hakuna Matata! The Lion King musical is back to Paris théâtre Mogador, 10 years after its latest performance at the theater. Even though the show was said to start from September 2020, because of the coronavirus epidemic, it is postponed to Fall, 2021. The show has been extended for a second season already and will be performed until December 31, 2022. [Read more]
Having fun and letting off steam: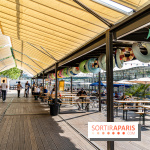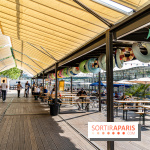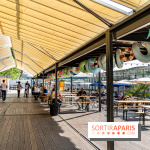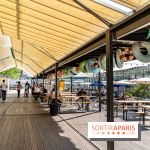 Rosé Piscine, the brand-new festive and sporting guinguette by Rosa Bonheur
Rosé Piscine – the latest Rosa Bonheur bar-guinguette – opens on Tuesday May 18, 2022. While waiting for the Arche Javel to open in July just across the venue – promising a huge barge swimming pool – go have relax, dance, have great food and work out with a fabulous program! [Read more]




Meet in the wilderness in the AccroCamp parks!
Sponsored - The sun is finally out and all AccroCamp parks are open! This is time to enjoy nature and exert yourselves in the trees right outside Paris! [Read more]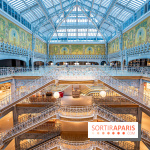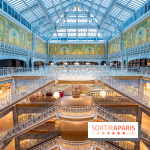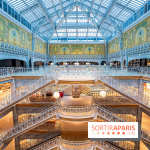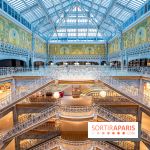 La Samaritaine goes to the seaside in Paris: entertainments calendar!
A summer wind blows on the La Samaritaine! From May 18 to August 30, 2022, the Parisian department store takes you to the sea with a great calendar of holiday-inspiring free entertainments. Sand sculpture, photocall and giant deckchair, here is what to expect! [Read more]




The estate of Trianon and its gorgeous gardens
The Estate of Trianon is to be visited apart from the Palace. Set at two kilometers, it used to be a place of refuge for the kings who found rest and relaxation far from the Court. Designed by Louis XV, this estate becomes Marie-Antoinette's fiefdom as she changes the place and creates a hamlet like a small village. [Read more]




Visit the Palace of Versailles and enjoy its program
The Palace of Versailles, its gardens, and its estate are part of the world heritage. Official home to kings of France, the Palace of Versailles holds the record of the biggest castle in the world, and the most visited on in France of course. [Read more]
Discovering in a playful way:




Marcel Proust, du côté de la mère, the exhibition at the Musée d'Art et d'Histoire du Judaïsme
Sponsored - The "Marcel Proust, du côté de la mère" exhibition is the first event in France presenting the artist in the light of his Jewishness. Paintings, drawings, engravings, works enabling to discover this exclusive topic through themes relating to family ties and Proust's "worlds", as well as his commitments. Running from April 14 to August 28, 2022. [Read more]




"Monnaies & Merveilles", our pictures of the exhibition at Monnaie de Paris
From May 12 to September 25, 2022, Monnaie de Paris devotes an exhibition to the infinite variety of shapes, textures and uses of coin called "Monnaies & Merveilles". [Read more]




The Musée de Cluny, Paris Middle-Ages museum and its ancient treasures – our pictures
Set in the heart of the Latin Quarter, the Musée de Cluny is set within the hôtel des Abbés de Cluny, dating back to the 13th century, and it houses even works of art older than that! From May 12, 2022, come and visit this Middle-Ages museum in Paris! [Read more]




Paris Musée Nissim de Camondo in pictures
Belonging to the MAD Paris and set by the Parc Monceau, the Musée Nissim de Camondo is dedicated to the French decorative art from the second half of the 17th century. [Read more]




Histoires Naturelles exhibition at the Musée des Arts Décoratifs - Pictures
From April 14 to May 29, 2022, the Musée des Arts Décoratifs displays an exhibition within the nave, called "Histoires Naturelles, Dation François-Xavier et Claude Lalanne" shining a light the admission of 16 pieces of work and 38 drawings by the famous couple into the museum's collections. Do not miss the exceptional musical event provided without extra cost, this Saturday May 7 in the nave and the famous Museums Night on Saturday May 14. [Read more]
Enjoying good food:




Doppio Malto, the Italian brewer king of braised meat at La Défense Les 4 Temps shopping mall
Calling all craft beer and meat fans! Doppio Malto, Italian brewer and restaurant specialized in beer and braised meat invites you to discover their new venue in the heart of La Défense Les 4 Temps shopping mall, open since April 13, 2022. A great venue we tried… Let us tell you more about it! [Read more]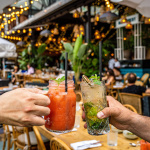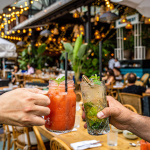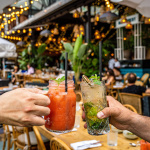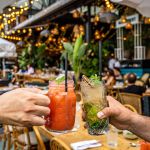 Quai Ouest restaurant, the festive brasserie terrace featuring BBQ and fun
Quai Ouest, the famous floating restaurant in Saint-Cloud, underwent a makeover, and enjoys a new menu to appeal you even more. With its huge seaside guinguette-inspired décor, its new indulging menu, its BBQ Wednesday offer, live music and entertainments for kids on Sundays, this is the perfect location for friends and family. [Read more]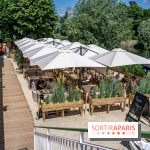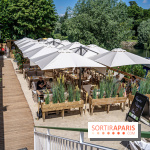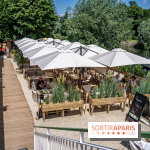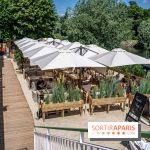 Maison Louveciennes's Beach Club beach terrace
How about enjoying a beach-inspired terrace? Head to Maison Louveciennes in Yvelines to chill by the water, a mojito in hand. [Read more]




Ciao Roue: the very indulging concept devoted to wheel cake in Paris 3rd arrondissement
Are you looking for new travel-inducing flavors? Run to Paris 3rd arrondissement and discover Ciao Roue and their indulging concept focusing on wheel cake, the famous Taiwan cake! [Read more]




Pablo Cheese Tart, the first Japanese tart store in Paris
Pablo Cheese Tart, the famous and successful Japanese store comes to Paris. Forget American style cheesecake tarts, Pablo Cheese Tart serves jiggly tarts coming in plenty of flavors, as well as boba teas to discover. [Read more]




A dessert and ice cream train comes to a Big Mamma Food Court in Paris!
This summer in Paris, the Big Mamma group unveils an uncommon concept at the Felicità: a dessert and ice cream train is now here to help sweet-toothed patrons in this scrumptious food court! [Read more]
Here are some ideas to keep you lil' angels busy on this special day.