Published by La rédaction · Published on 5 May 2022 at 19h02
Athletes and runners are expected all year around to enjoy the many races and marathons held in Paris and Île-de-France. And for those who do not know what to start with or wish to save dates, here is a list of races scheduled in 2022 in Paris.
Are you crazy about running, races and marathon? Would you like to take up a challenge? Besides the sporting events scheduled in town, Paris is filled with races and marathons held all year around to please runners from all backgrounds and levels. Spartan Race, Semi Marathon and more… As many events possible gathering skilled and novice racers.
And if you do not really know what to do or if you want to save dates (or simply find your bearings), the editorial board has thought about everything and comes up with a list of races to complete or discover in 2022. There you are, ready to cover miles!
Guide to races 2022 in Paris and Île-de-France: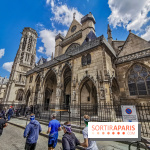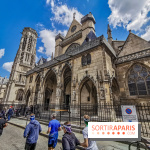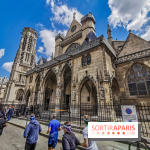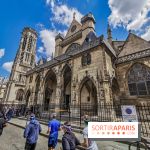 Run My City 2022, run through the most beautiful monuments in Paris: discover the route
Run My City, the Parisian race taking us through the emblematic monuments and places or even the hidden gems in Paris, is back for a new edition to enjoy on Sunday May 15, 2022. Discover the route, and sign up now! [Read more]




Military Race, the solidarity and colorful obstacle run by Palaiseau's Ecole Polytechnique
Sporting challenge fans, a new 4km obstacle run expects you on May 21, 2022, at Palaiseau's Ecole Polytechnique. The Military Race Color Edition will raise money to finance research against youth cancer. [Read more]




10 km de Paris 2022: sign up now
The 10km de Paris is back on Sunday June 5, 2022. You can sign up now to this race open to all and held in the heart of Paris. [Read more]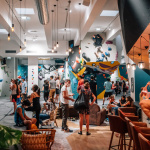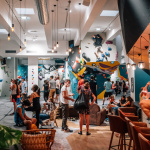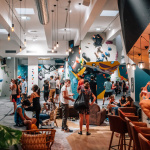 Vertical'Art Paris Chevaleret, the biggest indoor climbing gym in Paris
Sponsored - Ideally set 109.36 yards from Statin F in Paris 13th arrondissement, the city's biggest indoor climbing gym, Vertical'Art Paris Chevaleret, welcomes you in a 200sqm area every day of the year. [Read more]




La Parisienne 2022, the female race is back: sign up now
La Parisienne - the iconic race across Paris - is back in 2022! Meet on Friday September 9 and Saturday 10, 2022 for the Festival des Femmes and on Sunday September 11, 2022, for a 7-km or 10-km race in Paris. And good news, you can sign up now. [Read more]




Paris-Versailles race is back in 2022 for the 43rd edition
Cancelled in 2020 and 2021, the 43rd edition of the Paris-Versailles race is expected to be back on September 25, 2022. [Read more]




Urgent Run Paris 2022, 7th edition at the Bois de Boulogne
The URGENT RUN PARIS is back for a 7th edition in 2022. Come and run for the throne on Saturday November 19, 2022, at the Bois de Boulogne. It is urgent to take action! You can sign up from May 2022. [Read more]
Save the date! Get your best gear and shoes on!