Published by La rédaction · Published on 2 August 2022 at 09h06
Your child's birthday is coming up and you are wondering about what to get them for an unforgettable birthday party with their friends. The editorial board found a whole range of venues in Paris or in the close suburbs where children are welcome like royals for a day. Swimming pools, playgrounds, museums, farms… There is a lot of choice, so, do not hesitate to spoil your kids.
Celebrating a child's birthday at home is nice, but this is also the occasion and the risk to see your house turns into a big mess. To prevent it and to leave the beaten tracks, how about holding their birthday parties in an unusual and different venue. There are lots of options to please children. You just have to take your pick.
Escape rooms, playgrounds, bowling venues, zoos, theme parks… As many places for families hosting this kind of event with an all-inclusive birthday package including gifts, drinks and cake, or not. And great ideas to surprise your kid and their friends, or simply hosting an extraordinary birthday party outside your home. Make your choice, friends!
Original venues for a birthday party:




Aquasplash 78 Boucles de Seine, the inflatable water park outside Paris
An inflatable water park now expects you on the Île de Loisirs Boucles de Seine in Moisson, Yvelines. Aquasplash 78 is the name of this aquapark set at the gates of Paris and likely to make your summer vacation even more fun. [Read more]




Bowling Mouffetard, the bowling and billiards complex in Paris 5th arrondissement
Are you in Paris 5th arrondissement and looking for a fun activity to enjoy with family or friends? For bowling fans, we have it all: head to Bowling Mouffetard set rue Mouffetard, as its name suggests. The place provides eight tracks to hit strike after strike, as well as billiards tables and video game arcade cabinets. [Read more]




A new AccroCamp tree-climbing path on the Île de loisirs in Créteil!
Sponsored - With 5 parks already in Île-de-France, the Accrocamp group is welcoming the first adventurers from June 29, 2022, in their 6th park set on the Île de loisirs in Créteil! [Read more]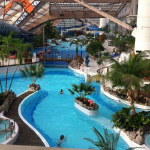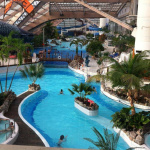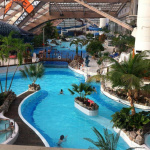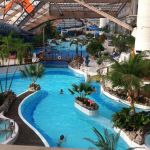 Aquaboulevard, the water park for the entire family in Paris
Grab your family and go swim at Aquaboulevard in Paris, the exotic water park you can come to all year around to enjoy the wave pools, the 11 giant slides, the whirling pools and cascades, in a 29°C (84.2°F) atmosphere. [Read more]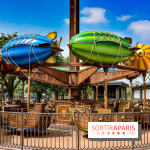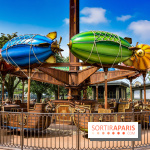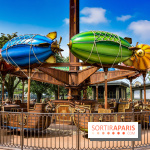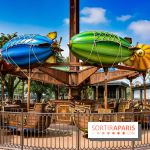 Jardin d'Acclimatation, the theme park in the heart of Paris
Paris Jardin d'Acclimatation welcomes you for moments of fun and relaxation. This family-friendly theme parks provides 40 rides for toddlers starting from 1, a petting zoo, and restaurants by the Bois de Boulogne at the gates of Paris. [Read more]




My Dreamland, the first family entertainment center in France!
Sponsored - My Dreamland is a full family-friendly experience to enjoy. An indoor theme park fitting children from 6 months to 12 years, a restaurant, and a laser game room, for a unique experience filled with entertainments in immersive environments and a unique décor, as well as educative, artistic, psychomotor and sensory activities set only 30 minutes from Paris! [Read more]




ESpot, the gaming-dedicated concept store a stone's throw from the Louvre
Gamers and other video game fans are expected at ESpot, the new gaming and e-Sport dedicated area set in the heart of Paris, rue de Rivoli, to enjoy the multiple computers and consoles available. [Read more]




Exploradôme, the interactive museum of sciences and digital technology in Vitry-sur-Seine
Families are encourage to go to Exploradôme, the interactive museum of sciences and digital technology to learn more and experience digital technology with your children while having fun! [Read more]




The Game, the immersive escape game a stone's throw from Jussieu reopens
If you are looking to practice team building or strengthen the bond with your friends, there is one place you should go to: The Game. This is what one of the escape game leaders in Paris, reopening from June 9, 2021, provides players with. A whole bunch of immersive rooms particularly requiring teamwork. [Read more]




The Parc Zoologique de Paris – Zoo de Vincennes
The Zoo de Vincennes, also called Parc de Zoologique de Paris invites you to enjoy an open-air walk. Let's (re)discover this magnificent zoo and its lodgers safely. [Read more]




The Playmobil Funpark
Tired of storing your children's toys lying around the house and dreaming of a giant game room for them to play? The Playmobil Funpark is made for you! 11 playgrounds and more than 6,000 square feet of playing space, kids will have plenty of room and playmobils to have fun with. [Read more]
In other words, a great range of ideas to make your child's birthday party an unforgettable and special day.