Published by Rizhlaine F. · Photos by Laura B. · Published on 21 May 2022 at 12h28
The French Open or Roland-Garros tennis tournament is back to Paris until June 10, 2022, for tennis fans' greatest joy. If you are looking for a great spot to have a break at between two games, come along and discover the best restaurants to eat by the Parisian stadium.
This is an event highly awaited by tennis fans. Every year, the French Open tournament takes over the Roland Garros stadium by the Bois de Boulogne in Paris 16th arrondissement. Major sporting event in the city, it is a must on the Parisian calendar.
This is not a surprise then to see passionate meet at the Roland-Garros stadium. If you are looking for a great spot to enjoy between two games, for an after party, or if you want to have lunch or dinner after the tournament, come and discover great places set around Roland-Garros!
French Open 2022: restaurants near the stadium you can eat in during the tournament: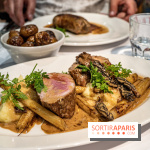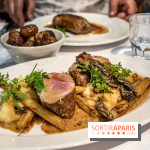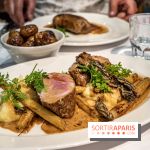 Le Petit Comte, the mouthwatering bistro in Boulogne
Head to Boulogne, just outside Paris, to discover Le Petit Comte, this very French bistro named after the Comte de Gascogne. This place has it all in terms of yummy, laid-back and simple food. [Read more]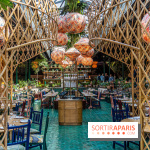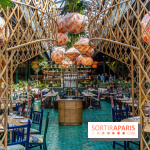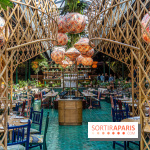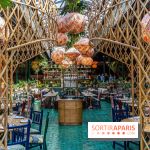 Andia, La Gare restaurant serving indulging Latino food
Andia is the restaurant set in Paris 16th arrondissement replacing La Gare and taking your taste buds to a journey to Latin America, in the heart of the Andes. From dishes to the restaurant with a verdant terrace, one is taken to the Amazonian Forest in Mexico. Great spirit and change of scenery! [Read more]




La Brasserie Auteuil, Italian restaurant at the Gare d'Auteuil
La Brasserie Auteuil is a new spot you don't want to miss. Set within the former Gare d'Auteuil, a restaurant inspired by Italy providing nice dishes to enjoy in a unique setting. Let's enjoy boards filled with ham and spritz to enjoy on the rooftop. [Read more]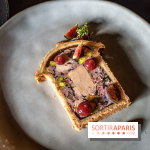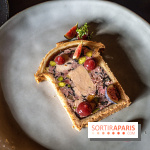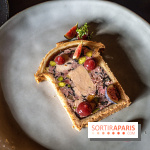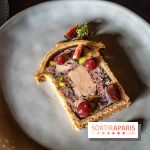 Brasserie Urbaine, Molitor's restaurant revisiting brasserie classics
Paris 16th arrondissement Molitor restaurant Brasserie Urbain has reopened for the winter season. The new chef, Martin Simolka, revisits great French brasserie classics with a modern twist, from croque-monsieur to truffle elbow pasta. It is modern, creative, delicate. We love it. [Read more]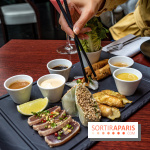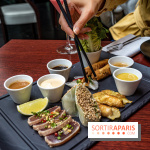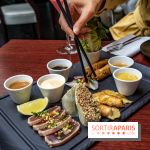 Bon Paris 16e, the restaurant with many rooms
Go and discover Bon, the restaurant set in Paris 16th arrondissement providing many bright rooms designed by Starck and serving divine Asian dishes. [Read more]