Published by La rédaction · Photos by My B. · Published on 24 September 2022 at 22h37
Are you looking for bargains or free outings to enjoy Paris with your family? Here are spots, events and entertainments in the city to enjoy Paris without spending a dime!
Do you find visiting Paris with your family is too expensive? Well, let us prove you that you are wrong. The capital city is packed with free deals for children and adults. Between events pacing the Parisian life, great places and exclusive concepts, lots of entertainments and activities await for you to enjoy the city with kids.
To help you find your bearings more easily, we have gathered 100% free good deals to enjoy with kids in Paris. It will make children and adults very happy, without having them to get broke, but enjoy a fabulous stay in the city. You will quickly find out the city is packed with great adventures even if you are on a tighter budget.
And if you like good deals, stay tuned: this guide is updated accordingly. To make sure you miss no family-friendly good deals in Paris and Ile-de-France, make sure you keep this page and check it out again regularly. You will always have lots of ideas!
Are you ready, then? Here we go!
Free family outings in Paris:




White Night - Nuit Blanche 2022 in Paris and Île-de-France, date and program
White Night 2022 returns on Saturday October 1, 2022, in Paris. With a multitude of free events scattered on different courses, this new edition turns 20, and has great surprises in store. [Read more]




White Night - Nuit Blanche 2022 in Paris and Île-de-France museums
The White Night in Paris is the occasion to visit museums late in the night and for free. And it often happens these museums invite artists for performances, installations or exhibitions. Do not miss the list of free museums this Saturday October 1, 2022, in Paris and Ile-de-France. [Read more]




Free museums and monuments in Paris and Ile de France
Looking for a free museum in Paris? Musée des Beaux-Arts, Musée d'Art Moderne, Musée de l'Aviation, Musée des Arts Asiatiques, over 20 museums are free of charge, all year round, so, discover them! [Read more]




The Montmartre Grape Harvest Festival 2022, in Paris: Program
This year, the famous Montmartre Grape Harvest Festival is back from Wednesday October 5 to Sunday 9, 2022, with a mouthwatering program between the taste route, the grand parade, the picnic, the closing ball, and the famous vineyard tours! [Read more]




Free museums and monuments this Sunday October 2, 2022 in Paris
Which museum can you visit for free on the 1st Sunday of the month, namely Sunday October 2, 2022, in Paris? We are delighted to enjoy our early month ritual: discovering a museum or monument free of charge! [Read more]




White Night – Nuit Blanche 2022 in Paris: our top 10 outings
On Saturday October 1, 2022, Paris is a celebration thanks to the White Night. As soon as sun sets, thousands of Parisians and tourists go out on the streets to take over the city. Concerts, shows and museums open for free, it is time to make the best of it! [Read more]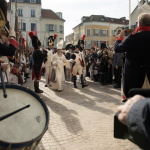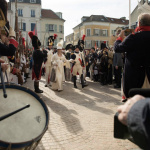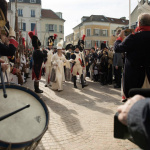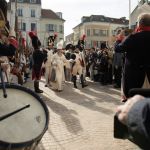 An Imperial Jubilee 2022 in Rueil-Malmaison: reenactment, concert, parade, costumes and show
History lovers, do not miss the Imperial Jubilee planned in Rueil-Malmaison from September 19 to 25, 2022. For 7 days, over 150 entertainments expect you to make you enjoy the history of France: exceptional historical reenactment with over 800 soldiers at the Emperess' Court, brass band concert, ball, shows, great Imperial parade, costumed stroll and firework show are on the menu. [Read more]




September 2022's free exhibitions in Paris
Feel like enjoying a beautiful and free exhibition this September 2022, in Paris? How perfect, museums and art galleries are back! Come and discover new exhibitions in Paris and Île-de-France. [Read more]




10 free or cheap rooftops to get a breath of fresh air and the best views in Paris
A free (or almost) and fabulous rooftop? Whether you are looking for fresh air during a heatwave or simply looking for one of the most beautiful viewpoints to admire Paris without breaking the bank, here are 10 great ideas to have the best spots overlooking the city without ending up broke. [Read more]




White Night 2022: Island of Foam, the foamy and immersive installation at Centre Pompidou
As part of White Night 2022, Centre Pompidou features on the façade and parvis a colorful and foam-made installation by artist Stéphanie Lüning, Island of Foam, to discover in the night from October 1 to 2. [Read more]




Food Temple Portugal at the Carreau du Temple
To celebrate Fall as it should be, for one weekend, the Carreau du Temple turns into a Food Temple again. From September 23 to 25, 2022, Portugal is given pride of place. Go and enjoy tasty dishes by chefs, masterclasses and a tasty producters' market. [Read more]




The most beautiful covered passages in Paris
You may know it, but Paris houses many covered passages. Let's discover the 12 most beautiful Parisian covered passages with our self-guided tour. [Read more]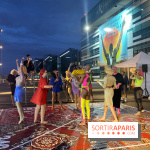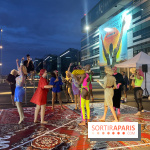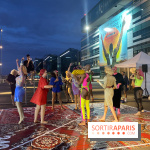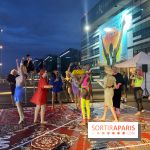 White Night – Nuit Blanche 2022: original quirky outings in Paris
The White Night, held this Saturday October 1, 2022, is a wonderful celebration. All night long, you can go and discover unknown places, visit exhibitions for free, exchange with artists and musicians, and even live out crazy experiences that you cannot even think of. Let us see what are the quirky experiences to enjoy on the occasion! [Read more]




October 2022's free exhibitions in Paris – great deals for art lovers
Do you like exhibitions? We do too! And what we love even more is when they are free! Keep reading to discover the most beautiful October 2022's exhibitions in Paris on a budget. [Read more]




Korean Expo, the free festival devoted to Korean culture comes to Paris
You knew the Festival du Kimchi, but brace yourselves because you are now to discover the Korean Expo! Do not miss it on Saturday October 1 and Sunday 2, 2022, on the parvis of the 15th arrondissement of Paris town hall. This new event will shine a light on Korean culture in all its forms… Gastronomy, K-pop, sport, art… Let us go travel! [Read more]




Exhibition and entertainments about the Wallace fountains on the Champs-Elysées this Fall
For the 150th anniversary of the Walace fountains, the city of Paris delivers lots of entertainments about the famous water bodies. From September 24 to October 9, 2022, an exhibition tell about their story on the Champs-Elysées, along with entertainments. [Read more]




White Night - Nuit Blanche 2022 for children in Paris and Île-de-France
The White Night is for children as well! This Saturday October 1, 2022, children are also expected to meet contemporary art thanks to suited events. Devoted tours, guided tours and original happenings expect families. [Read more]




A crazy Street-Art exhibition at Paris City Hall: Capitale(s), de Banksy à Miss Tic
Calling all street art fans, Paris City Hall unveils their latest compelling and free exhibition called "Capitale(s): 60 ans d'art urbain à Paris". An exceptional display running from October 15, 2022, to February 11, 2023, and inviting us to discover pieces by over 70 artists, from Banksy to Miss Tic, including Invader, Swoon and Seth. [Read more]




Nuit Blanche – White night: story and origin of this event devoted to contemporary creation
The White Night returns to Paris on Saturday October 1, 2022, with plenty of art events open to all and for free for the night. But do you know when and how this event devoted to contemporary creation was made? Here is the story and origin of the famous White Night in Paris. [Read more]




Floating Words, Ads Libitum's quirky and free exhibition at the Galerie Sakura
When pop culture meets traditional Japanese etchings… From September 7 to October 2, 2022, come and discover Ads Libitum's fun universe with exhibition Floating Words, held at the Galerie Sakura. [Read more]




The Basilica of the Sacred Heart, the incredible basilica on Butte Montmartre
Sacré-Coeur Basilica is a must-see monument in Paris. Do you know its story and its treasures? Come along and discover this building perched at the top of Butte Montmartre. [Read more]




The most beautiful neighborhood-villages in Paris
We know how stressful Paris can be, but don't worry, we've got you covered with a bucolic stroll in one of the many villages in Paris. You'll thank us later. [Read more]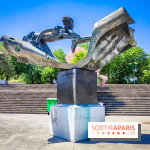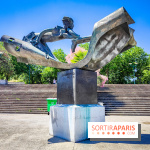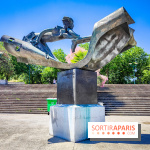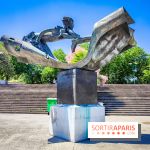 The open-air sculpture museum: a free art stroll in the heart of Paris
Have you heard about the open-air sculpture museum? Set in the Square Tino Rossi in the 5th arrondissement, this small museum provides us with a free cultural stroll by the Seine, in a gorgeous bucolic setting. [Read more]




LVMH's Les Journées Particulières 2022: three days of entertainment at the Jardin d'Acclimatation
LVMH's Les Journées Particulières are back for a new edition, from October 14 to 16, 2022, in Paris. On the menu, then: guided tours, exhibitions and exclusive events to get to know the trades of excellence of the house. [Read more]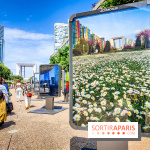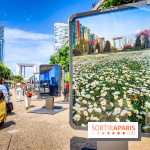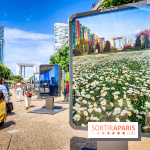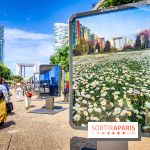 Les Extatiques 2022, the free open-air exhibition at La Défense and La Seine Musicale, our pictures
Les Extatiques, the monumental open-air exhibition at La Défense is back from June 22, to October 2, 2022, for the 5th edition. This year again, enjoy wonderful installations set between La Défense and the gardens of La Seine Musicale. [Read more]




Parc Monceau, the romantic and uncommon park in Paris
Parc Monceau is undoubtedly one of the most flowery parks in Paris, nestled between the 8th and 17th arrondissements. This is an original and uncommon park featuring ruins, sculptures and lush greenery. Come along and discover its story and special features. [Read more]




White Night 2022 for kids: the Nuit des Petits à Paris Philharmonie
For the White Night 2022, from October 1 to 2, the Paris Philharmonie dedicates its night to toddlers with the Nuit des Petits. On the menu, DJ sets, dance-violin duo, musical fable and cartoon concert. [Read more]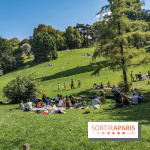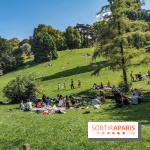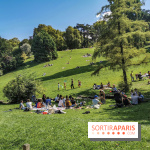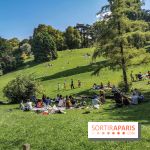 Picnicking in Paris this summer 2022: the best sposts in town!
Sunny days are back, and we want to go out and enjoy a picnic. Whether you are into classic or quirky places, Paris is filled with spots where to picnic peacefully or along with many people and meet other fans of tablecloth and wicker basket to put on the grass. Let us browse the best spots! [Read more]




The Louvre opens the Studio, a new place for children and families
Calling all young art lovers, the Louvre opens the Studio for exclusive workshops about the ongoing exhibitions. Alone or with their families, children can discover many art practices and have fun while learning a lot. [Read more]




Where to read in Paris? Parks and gardens perfect to have your head in a book
A great book and a quiet spot, here is the magic recipe for a delightful afternoon. Keep reading to find out more about the perfect park to have your head in a book while surrounded by a green setting! [Read more]




The Coulée Verte, a verdant walk in Paris
The Coulée Verte René-Dumont is a very beautiful but little-known walk in Paris unveiling a verdant path covering Bastille to the Bois de Vincennes, going above the Viaduc des Arts. This is an original spot to discover another face of Paris! [Read more]




Press Start 2022: Centre Pompidou's free video game festival
Devoted to video games, Press Start returns from September 28 to October 3, 2022, at Centre Pompidou BPI for its 10th edition. Free of charge, the festival is themed on videogame soundtrack. On the menu, workshops, meetings and video games! [Read more]




Paris Musée du Parfum Fragonard: a gem set a stone's throw from the Palais Garnier
The Musée du Parfum Fragonard is an iconic museum enchanting the senses by introducing us to the art of perfume. Make the best of this uncommon museum telling you more on this history of perfumery. You do not want to miss free tours surrounded by these incredible fragrances. [Read more]




Jardin Naturel Pierre-Emmanuel in Paris where nature is the strongest
In Paris, by the Père Lachaise cemetery lays an uncommon place where nature returned. Here is the Jardin Naturel Pierre-Emmanuel, a wild plant conservatory unveiling rich biodiversity. [Read more]




Where to see the remnants of long-gone places and monuments in Paris?
Paris was not made in one day. Even though the French capital now displays an exceptional heritage, its rich and eventful History led to the destruction of some places and monuments that yet marked their times. But today, there are some remnants we can still enjoy while roaming around town. The Bastille jail, the Tuileries Palace, the Wall of Philip II Augustus, or even Lutèce, discover the places where you can enjoy remnants of long-gone places in Paris. [Read more]




Cemeteries in Paris
Between contemplation and dive into Paris history, the 8 Parisian cemeteries we've selected all deserve to be visited for one hour or more. [Read more]




National Architecture Days 2022, in Paris and Île de France
The National Architecture Days return on October 14, 15 and 16, 2022, in Paris and Île-de-FRance. This is the occaison for a weekend, to visit unusual and historic places, as well as tking part in workshops and meeting architects. [Read more]




Jardin des Grands Explorateurs, a little-known stroll in Paris
Have you heard about the Jardin des Grands Explorateurs? This little-known park in Paris, set a stone's throw from the Jardin du Luxembourg, is yet worth the trip. Here, you will discover a secrete stroll in the middle of statues, as well as the magnificent Fontaine des Quatre-Parties-du-Monde. [Read more]




Where to see remnants of the Bastille in Paris?
Paris Place de la Bastille reminds a strong highlight in the History of France. Once, a big fortress, the Bastille prison used to stand there. Destroyed during the French Revolution in 1789, the remnants of the place are now rare. Here is where you can find them. [Read more]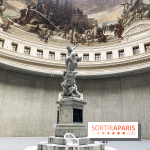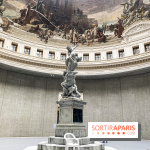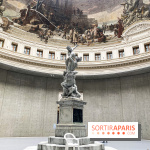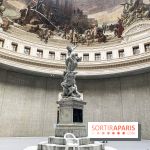 Free late-night opening on Saturday October 1, 2022, at the Bourse de Commerce
Feel like visiting the collections of the Bourse de Commerce? Enjoy the free late-night opening held on Saturday October 1, 2022, to discover this new and unmissable art place in Paris. [Read more]




Where to see remnants of the Tuileries Palace in Paris?
Did you know? There was a time when the famous Tuileries garden housed a palace. This was the Tuileries Palace. Remnants of this royal residence – now gone – are now scattered across the world. But here is how to find them in Paris. [Read more]




27 Pantin: an open-air street-art museum
Street art fans are expected in North-East of Paris to discover 27 Pantin. Behind this open-air museum hides a wonderful initiative both artistic, cultural and participative? Carried out by Maison du Projet, 27 Pantin unveils over forty pieces giving the Îlot 27 area a very colorful and new face! Shall we go and visit it, then? [Read more]




Square Médéric's Japanese Garden in Colombes
The square Médéric, this lovely local park in Colombes, unveils a charming 3,800sqm Japanese garden displaying bamboos, maple trees, cut trees, azaleas and pagoda. Run there to have a rest and enjoy this change of scenery. [Read more]




To best places to sunbathe in Paris!
It is sunny and warm, and there you are, ready to sunbathe. We saw you coming, and therefore we give you our favorite sports to sunbathe in Paris! [Read more]




Palais Galliera square, a wonderful green park in Paris
A sun-filled garden awaits you behind Palais Galliera. This lovely green setting, also named Square Brignole-Galliera, is the ideal place to treat you to a break in a great place. [Read more]




France 2023 Rugby Tour: here is the program
From July 22 to November 12, 2022, the nine host cities of the Rugby World Cup 2023 open Rugby Villages to celebrate the event. On the menu: meet athletes, members of the Interior Ministry and from the Overseas Territories Ministry, enjoy tournaments and entertainments. [Read more]




The Parc des Buttes Chaumont, the biggest charming park in Paris
The Parc des Buttes Chaumont set in Paris 19th arrondissement is one of the biggest green areas in Paris. For a run, a picnic or a bucolic walk, this large green setting is a must. [Read more]




White Night 2020: electro music at the Collège des Bernardins
For the White Night 2020, the Collège des Bernardins opens its 70m nave and turns the music on. But not any kind of music since it will be electro music from the 1950's to the 1980's by Olivier Messiaen, Karlheinze Stockhausen and Pierre Henry that will be presented in the night of October 3, 2020. [Read more]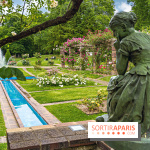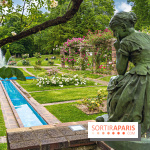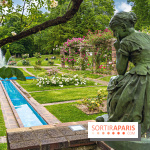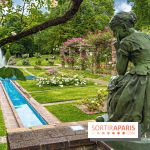 Parc Lebaudy's rose garden on the Ile de Puteaux
Let us run to Puteaux, by the Seine, right outside Paris in Hauts-de-Seine to discover the Parc Lebaudy and its fabulous free rose garden open to all. This gorgeous park gathers about 1,600 rose bushes and 200 kinds of roses in a French formal garden. [Read more]




The Jardin des Plantes rose garden unveil beautiful colors
Set by the Mineralogy gallery, right to the Museum of Natural History or left if coming from the Seine, the Jardin des Plantes rose garden is a very beautiful discovery to enjoy in the spring and especially in June. With 390 species of heirloom and modern roses, this magnificent and free rose garden unveils fabulous rose bushes proudly standing by the museum. [Read more]




Square Saint-Gilles Grand Veneur, a lovely and secret rose garden in Paris
Looking for a hidden, confidential and relaxing garden to enjoy rose bushes and read a book? Come along and discover the Square Saint-Gilles Grand-Veneur Pauline-Roland, a secret and very charming park. [Read more]




Parc Edmond de Rothschild's Japanese Garden in Boulogne
Let us run to Boulogne-Billancourt to discover the Japanese garden of the Parc de Boulogne, the park of Château Buchillot, in ruins, that used to be owned by Edmond de Rothschild. Between water ways, pine trees, maple trees and iconic red bridges, this is a great and relaxing change of scenery to enjoy right outside Paris. [Read more]




The lovely Japanese Ichikawa garden in Issy-les-Moulineaux
The Japanese Ichikawa garden, right outside Paris, was made thanks to a partnership between the city of Issy-Les-Moulineaux and the Japanese city of Ichikawa. They worked hand in hand to create the first authentic Japanese public garden in France. Let us run and discover this quiet garden perfect to meditate and relax. [Read more]




The Parc de l'Amitié, the magnificent Japanese park in Reuil-Malmaison
Are you looking for an original park and garden outside Paris? Head to Rueil-Malmaison to discover the Parc de l'Amitié, this surprising park with multiple treasures, unveiling a Japanese garden, an iconic red bridge, and lush plants. [Read more]




Rueil-Malmaison's Monet-inspired Parc des Impressionnistes
Rueil-Malmaison's Parc des Impressionnistes, set by the Sein, across the Ile des Impressionnistes, is a magnificent 1.2-hectare park paying tribute to impressionists' colors. Artificial lake, plants and flowers galore remind us of Claude Monet's garden in Giverny. [Read more]




Discover Paris in the footsteps of women who marked History
For International Women's Day, go and discover Paris in the footsteps of the major women who marked History and discover places that were meaningful in their lives. [Read more]




Discovery walk in Paris: in the footsteps of Molière
To celebrate Molière's 400th birthday, go on a walk in Paris in the footsteps of the great French playwright, and discover the many places that marked his life. [Read more]




Little-known parks and gardens in Paris, secret places to discover now
With sunny days coming up, parks, gardens, and squares in Paris attract many Parisians and tourists looking for a place in the sun. We offer you to go on the discovery of these little-known places, lovely green settings that remain secret in Paris. [Read more]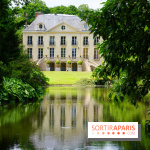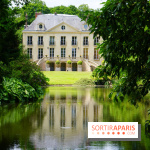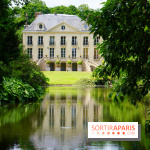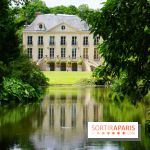 Arboretum de la Vallée-aux-Loups: an Ile-de-France getaway surrounded by remarkable trees
No need to go deep in the Île-de-France to enjoy majestic wilderness. About fifteen kilometers from Paris, the Arboretum du Domaine départemental de la Vallée-aux-Loups enchants lovers of gardens and plant species. [Read more]