Published by Sponsorisé · Published on 2 September 2022 at 12h17
Feel like spending the night enjoying a casino in the heart of the city? Feel like discovering an unusual place to have a drink? Club Montmartre – set within walking distance from the Place Clichy – is the place to be.
The gambling club was inaugurated in August 2019 in the facility of the former Cercle Clichy-Montmartre. Poker and traditional game fans rush to this Art Déco place.
Poker fans are familiar with the place. For years, the 84 rue de Clichy used to house the Cercle Clichy-Montmartre, an iconic gambling place in Paris. After months of renovations, the place looks like new and enjoys an upgrade.
When one enters Club Montmartre, one discovers the bar and food area. To access the gambling room of the club created by Frédérique Ruggieri, you have to show your ID, be over the age of majority and pay €10 to get in for a day or €100 to get the yearly pass. A checkroom is available if you want to leave your coat or bag.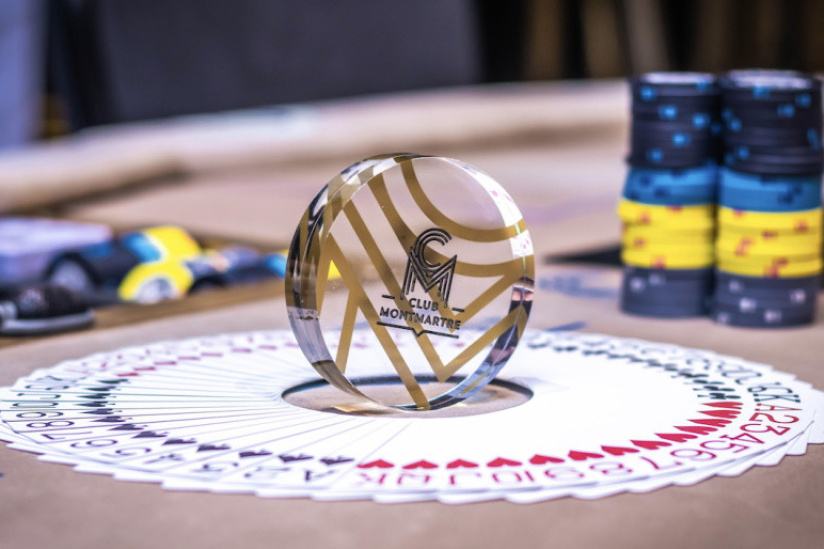 Play Punto Banco in a movie set like décor
Once you are in, discover a wide room with high ceiling and Art Déco glass roof. On the walls, some "Ritz blue" to give the very charm. In this main room, enjoy several gambling tables.
Here, one can play Punto Banco. For novices, the rules are simple: you can bet on Punto, Banco or tie. This is a very easy game and promises adrenalin rushes. Placing a coin at one of the tables is easy. Club Montmartre is one of the rare venues in Paris to provide Multicolor, a game that looks like roulette a lot.
If this is your first time, do not hesitate to ask the rules to croupier. Please do not feel embarassed.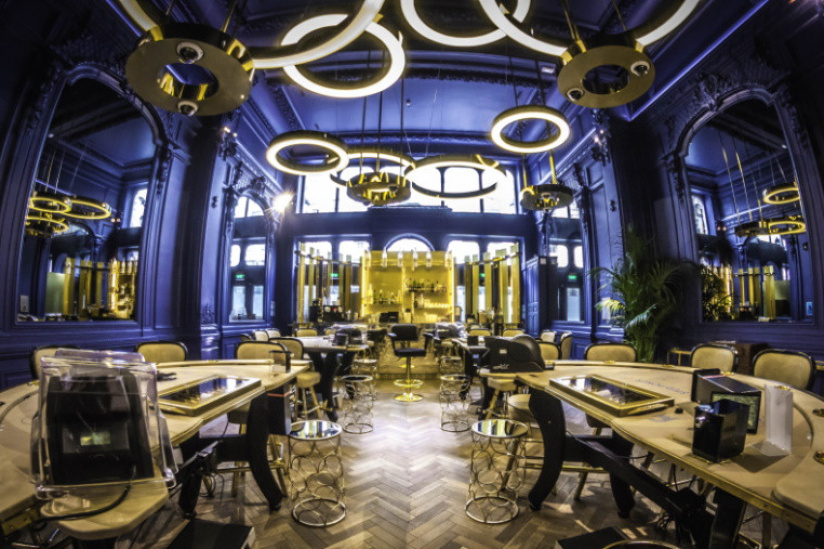 Lots of poker tournaments
In all, the club enjoys 30 gambling tables progressively opening over the course of the day and night. They provide Poker 21, 3-Card Poker, Stud Poker, Ultimate Poker and Multicolor. For a few months, the club has been enjoying progressive jackpot at the Ultimate Poker tables. The jackpot is fed €5 per player. It can quickly reach dozens of thousands of euros.
Rather quiet at the opening at 4 p.m. in the week, and 1 p.m. in weekends, the place progressively enlivens to become a genuine hive in the middle of the night. This is the place to be in the nocturnal Paris.
In a room set at the back of the club stands the room devoted to tournaments. The club's trademark is to provide a very rich tournament offer. Events are held daily. Tournaments are rather accessible. The Club is the perfect place for players who are used to playing online and wish to discover the universe live. And you can sign up on the very day of the tournament at the club or pre-book online.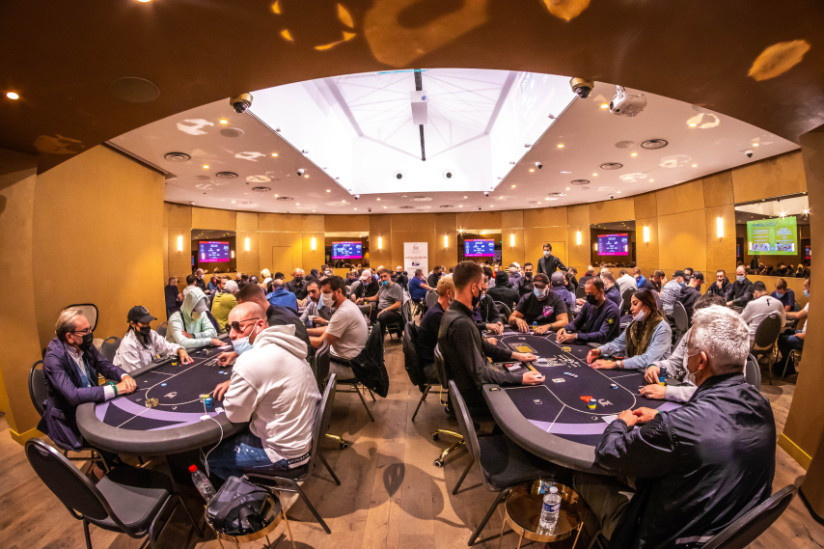 Regular tournament schedule
Mondays at 6 p.m.: Bullstack is a €250 tournament
Tuesdays at 8 p.m.: Golden Bounty is a €250 Progressive KO tournament serving lots of actions at the tables
Wednesdays at 8 p.m.: Sat Pack CM 160 to be qualified to all regular tournaments of the week.
Thursdays at 8 p.m.: enjoy €200 Flash. The cheapest regular tournament scheduled.
Sundays at 2:30 p.m.: Cresus 500, a tournament providing a very deep structure.
From time to time, poker festivals are held, like from July 19 to 24 with the Montmartre Poker Series and from August 2 to 7 with the APO 500.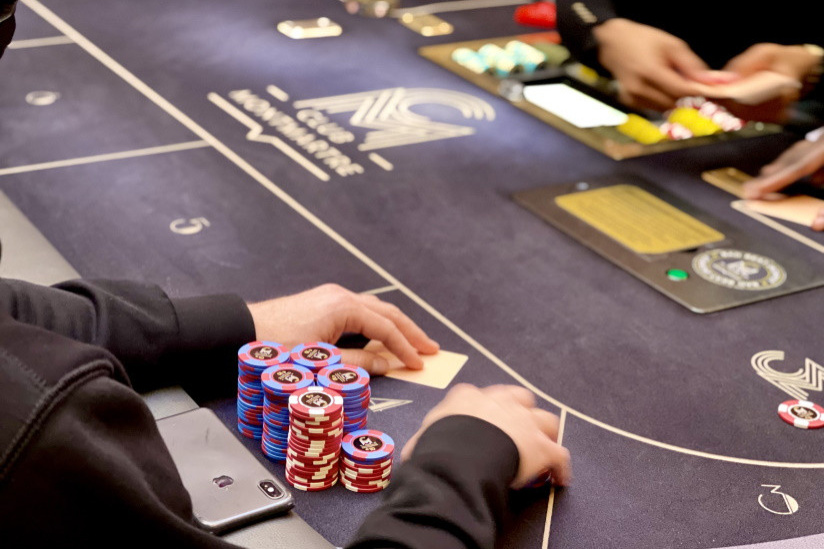 A great Cash Game offer
Cash Game fans can play Texas Hold'em or Omaha with €2/€4 and €5/€5 blinds. To play cash games at Club Montmartre, you are highly recommended to come with at least €250 and seat at one of the poker tables. The atmosphere is friendly and there are lots of interactions at tables. A VIP area allows high-limit games. Note Bad Beat Jackpot is now over €215,000.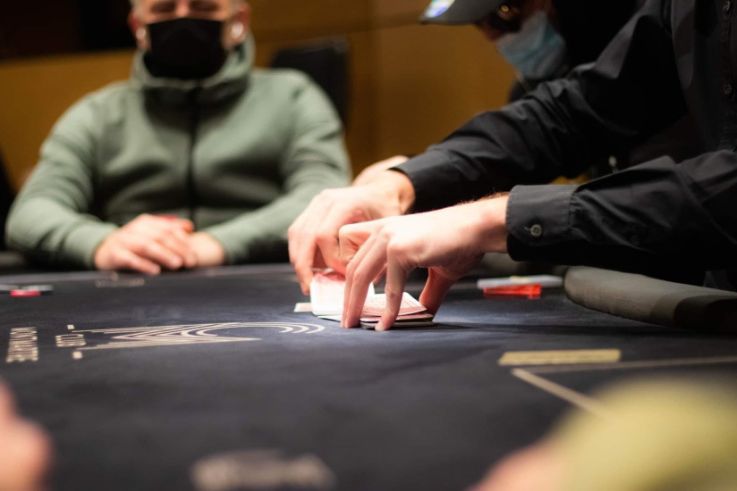 An original venue for a drink or dinner
The place enjoys a unique atmosphere. One can dine (from 4 p.m. to 2 a.m. at the restaurant or a game table), or have a drink. This was not a chance if the club was used as a set for several movies, like Claude Lelouch's latest movie or rappers Rim'k and PLK's music video. At Club Montmartre, one can enjoy chicken skewers, delicious lasagnas or salads.
Information: www.leclubmontmartre.com
Playing is risky: debts, isolation, addiction. Please find help by calling +33(0)974751313 (toll-free number).
L'abus d'alcool est dangereux pour la santé, à consommer avec modération.