Published by La rédaction · Photos by My B. · Published on 6 July 2022 at 11h17
Paris has many incredible and unique exhibitions running. Between immersive experiences, interactive work, and sensory strolls, these exhibitions will take you to another world. Come along and discover these amazing events you do not want to miss!
This is not a surprise when we tell you Paris is a highly-active cultural capital. The City of Lights lives to the rhythm of great exhibitions coming one after the other for passionate people's greatest joy! But we must say when it comes to surprising Parisians and tourists, the capital city is a champion. In Paris, one can discover exhibitions pushing the art of staging always further. From immersive projections to sensory adventures, without forgetting crazy and interactive works of art, there is a lot to do.
This is why we have gathered here the greatest exhibitions of the moment. This is the occasion to think outside the box, enjoy immersive stagings and a new look on our world. Whether in famous museums, or through more underground concepts, these exhibitions will create a reaction. These are an original way to approach art or even our very world! So, are you ready for super-exciting immersions? Save the dates, here are thrilling exhibitions:
Current immersive exhibitions in Paris and Île-de-France: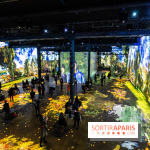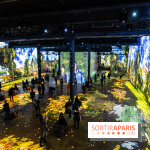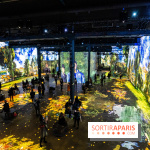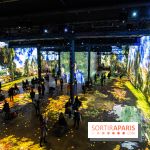 Cézanne at the Atelier des Lumières: the unmissable exhibition to enjoy now - our pictures
A door to Provence in the middle of Paris: from February 18, 2022 to January 1, 2023, the Atelier des Lumières takes us on an unusual journey through the "Cézanne, the Lights of Provence" exhibition. [Read more]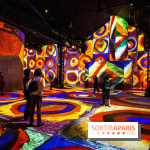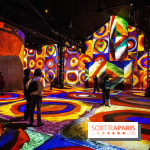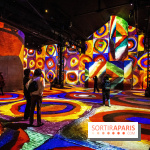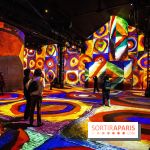 Kandinsky at the Atelier des Lumières: the immersive exhibition to discover - our pictures
Discover abstract art pioneer Vassily Kandinsky through the immersive exhibition of the Atelier des Lumières: "Kandinsky, The Odyssey of Abstraction". Running from February 18, 2022 to January 1, 2023. [Read more]




Love brings Love, our pictures of the exhibit at Palais Galliera in tribute to Alber Elbaz
Palais Galliera shines a light on fashion designer Alber Elbaz with an exhibition away from the usual rules. With "Love brings Love, le défilé hommage à Alber Elbaz" discover the incredible designer's work who passed away in April 2021. Come from March 5 to July 10, 2022. [Read more]




La Galerie Dior, the exhibition about the history of Maison Christian Dior at the 30 Montaigne museum
La Galerie Dior is a venue you do not want to miss if you love fashion. Set in the heart of 30 Montaigne, this exhibition area takes us to the very heart of the Maison Christian Dior's universe. Go and discover his inspirations and history through a series of magnificent stagings in this uncommon museum. [Read more]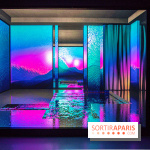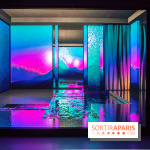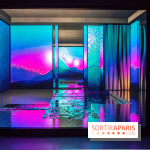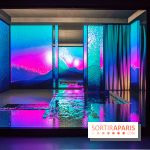 Aurae, our pictures of Sabrina Ratté's exhibition-experience at the Gaîté Lyrique
From March 17 to July 10, 2022, the Gaîté Lyrique invites you to discover a unique exhibition-experience, called Aurae. An exhibition created by Quebec artist Sabrina Ratté to discover as soon as possible! [Read more]




A giant bamboo pavilion on the Parvis de La Défense for a sensory photo exhibition
Aqua Matter, here is the name of the crazy art installation expecting us from April 1 to September 22, 2022, on the Parvis de La Défense. In a 1,000sqm bamboo pavilion unveils an exclusive photo exhibition by Sebastião Salgado themed on water, this resource as necessary as fragile. [Read more]




Autour du Monde : La traversée des images, new Musée Albert-Kahn's inaugural exhibition
For its reopening to the public on April 2, and after years of renovations, the musée départemental Albert-Kahn proposes a temporary exhibition, until November 13, called "Autour du Monde, la traverse des images, d'Albert Kahn à Curiosity". [Read more]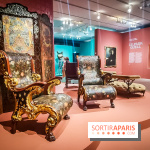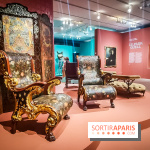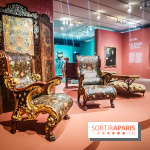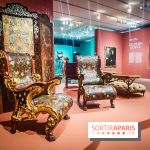 Gaudi exhibition, the compelling retrospective at the Musée d'Orsay - Our pictures
The Musée d'Orsay shines a light on the genius work created by architect Antoni Gaudi. From April 12 to July 17, 2022, dive into Art Nouveau and disproportionate projects by this uncommon designer. [Read more]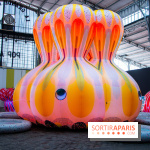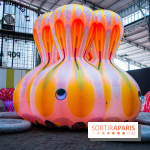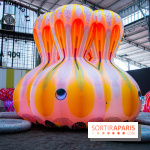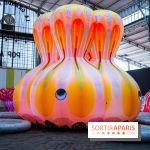 Pop air, the inflatable and immersive experience at the Grande Halle de la Villette: Our pictures
From April 14 to August 21, 2022, the Grande Halle de la Villette houses an exclusive and playful inflatable experience, Pop Air, made in partnership with Rome's Balloon Museum. [Read more]




Europa Experience, a free and immersive European Union-inspired exhibition in Paris
From Saturday May 14, 2022, enjoy Europea Experience, a fun and free concept coming to Paris. On the menu, a 1,500-sqm exhibition inspired by the European Union delivering immersive, interactive and fulfilling experiences. Through a multimedia tour, including augmented reality installations and 360° movie theater, travel all around the European Union… from Paris. [Read more]




Le Temps des Dinosaures – the immersive life-sized exhibition at Paris Expo – Porte de Versailles
We thought they were gone… And yet, dinosaurs are alive and you can even meet the! Head to Paris Expo – Porte de Versailles from May 25 to August 28, 2022 to visit the immersive "Le Temps des Dinosaures" exhibition, an adventure for children and adults. [Read more]




The Horizon of Khufu, an immersive nighttime journey in a pyramid to experience at the Arab World Institute
The Arab World Institute invites you to complete a unique journey, a virtual reality immersive experience taking you to one of the world's seven wonders. From June 14 to October 2, 2022, come and discover "The Horizon of Khufu". This July 2, enjoy an exceptional nighttime opening to discover this unusual experience. [Read more]




Immersive exhibition inspired by the Lantern Festival at Paris Korean Culture Center - Our pictures
To celebrate the Taste Korea festival, the Centre culturel coréen – or Korean Culture Center – nestled in Paris 8th arrondissement concocts an exclusive immersive and free exhibition inspired by the famous lantern festival. Meet from June 30 to September 9, 2022, to enjoy this fabulous journey! [Read more]




"Destination Cosmos", the immersive display at the Atelier des Lumières is back this summer!
Destination Cosmos is the theme for immersive nights at the Atelier des Lumières to discover from July 1 to 30, 2022. On the menu, a crazy exhibition taking us to the stars in partnership with the CNES. [Read more]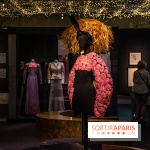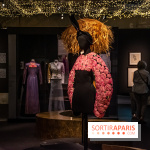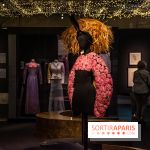 "Shocking! Les mondes surréalistes d'Elsa Schiaparelli", our pictures of the fashion exhibition at MAD Paris
Bold, inspiring, avant-garde, shocking! Fashion designer Elsa Schiaparelli has been called many names… And how about making your own mind thanks to the "Shocking! Les mondes surréalistes d'Elsa Schiaparelli" exhibition running from July 6, 2022, to January 22, 2023, at the Musée des Arts Décoratifs in Paris? [Read more]
Immersive exhibitions coming soon to Paris and Île-de-France: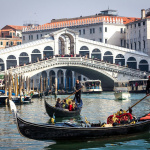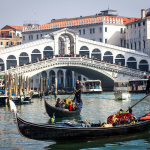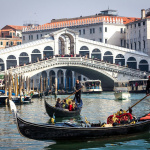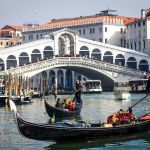 Venise Révélée, the exhibition at the Grand Palais Immersif in Bastille
From September 2022 to February 2023, the Grand Palais Immersif and the Opéra Bastille invite lovers of the "La Serenissima" to discover the digital exhibition, Venise Révélée. An exclusive dive into mysterious Venice for a never-before-seen journey in the heart of the City of Water! [Read more]




Special Forces, the striking exhibition at the Musée de l'Armée
They are elite units, soldiers told in movies: from October 12, 2022, to January 29, 2023, the Musée de l'Armée tells the story of the Special Forces through an immersive exhibition. [Read more]