Published by La rédaction · Photos by My B. · Published on 20 May 2022 at 11h55
Scrumptious and healthy, Lebanese cuisine is THE food to get on sunny days. How about having Lebanese food outside, in Paris?
As spring is springing, sun and beautiful days are back, we confess we would love to have a break with friends on a terrace, nibling on delicate dishes from Lebanese gastronomy. How does it sound to you?
If you too are craving some lamb or chicken shawarma, many colorful and flavorsome mezze to share, yummy chickpea hummus topped with a drizzle of olive oil and fresh herbs, or some delicious pistachio and orange blossom muhalabieh to finish your feast on a sweet note, then this article was made for you!
Discover our little selection of Lebanese restaurants and terraces to make sure you can get a fantastic Lebanese feast in the sun with friends or family, this spring-summer 2022. Keep reading to find out more about Levantine goods!
Lebanese restaurants to enjoy outside in Paris: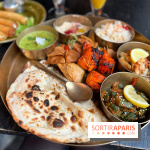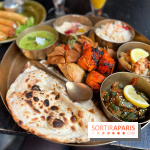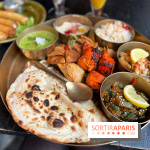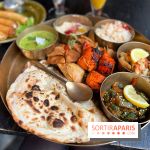 Ismaïl, colorful and flavorsome Indo-Lebanese cuisine
A mix of two cuisines that have a lot in common, here is what the Ismaïl restaurant serves. Indian cuisine and Lebanese cuisine are mixed to give birth to colorful, spicy, and flavorsome dishes. [Read more]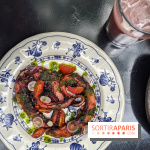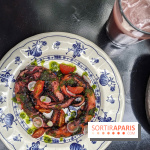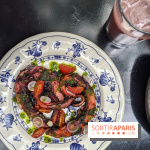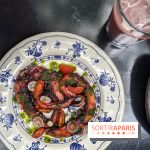 Tintamarre, the tasty Lebanese restaurant in Paris 19th arrondissement
Lebanese restaurant Tintamarre has turned 3 this year! The occasion to rediscover this tasty restaurant in Paris 19th arrondissement serving Levantine flavors. Careful though, because of the summer vacations, Tintamarre reopens from August 31, 2021! [Read more]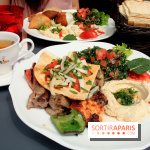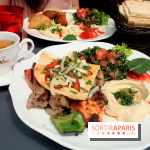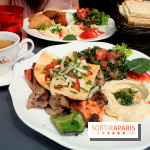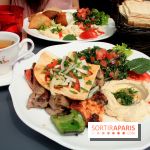 Brasserie Naï, a delicious Lebanese restaurant near the Place de L'Etoile
With summer upon us, Lebanese food and its fresh dishes are a good option. Near the Place de l'Etoile, on the Avenue de la Grande Armée, we've discovered Brasserie Naï excelling at hummus, sambousik and lamb skewer for a very correct rate! Open non-stop from 7:30 a.m. to 11:30 p.m., Brasserie Naï welcomes us for breakfast, lunch and even if you're feeling peckish in the afternoon… [Read more]
As well as: Ya Bayté, Mezzencore, Noura and Liza
Both cheeky and healthy, Lebanese cuisine will delight you all this spring-summer 2022. Shall we get some for lunch, then?