Published by La rédaction · Photos by My B. · Published on 21 November 2022 at 12h29
Paris 6th arrondissement gathers the neighborhoods of the Monnaie, Odéon, Notre-Dame-des-Champs, and Saint-Germain-des-Prés, and offers a large range of restaurants to enjoy to amaze your taste buds. So, let us roam around the Left Bank and discover our selection of the best restaurants? The selection is regularly updated, do not hesitate to check it again to see the new wonders in the area.
Although Paris 6th arrondissement is famous for housing many monuments and ancient churches, tasty food fans will be delighted to know the area is also home to many restaurants to (re)discover to taste.
Keep reading to find out more about our selection of the best restaurants (most of them put to the test and approved), in Paris 6th arrondissement.




Hando Parisian Handroll, luxuy Japanese handroll bar within walking distance from Le Bon Marché
At Hando Parisian Handroll, the new and luxury handroll bar within walking distance from Le Bon Marché, go and discover handrolls, a Japanese dish from... the United States! [Read more]




Steam Bar, the sophisticated and suprising dim sum restaurant
Intimate Hong-Kong-inspired restaurant, Steam Bar stands out with steamed food and fun dim sum all sophisticated and very original by chef Chi Cheung Wong. [Read more]




Meshuga, the latest deli on the Left Bank
The Left Bank welcomes a new deli, within walking distance from the Luxembourg garden: Meshuga and its New-York-style sandwiches! [Read more]




Shiro restaurant, elegant French and Japanese bistronomy
Sponsored - Set in the Saint-Germain des Prés area in Paris 6th arrondissement, SHIRO gourmet restaurant provides a chic and wide setting serving French-Japanese cuisine by chef USHIRO. [Read more]




La Ultima in Paris: an Italian restaurant doubling as speakeasy and pizzeria in the Saint-Michel area
If you enjoy uncommon and yummy concepts, then run to the iconic Saint-Michel square in Paris, to discover La Ultima. This is here, at the back of a pizzeria worthy of the ones in Little Italy, that hides La Ultima, a speakeasy restaurant shining a light every night on the richness and flavorsome Italian gastronomy. Shall we give a go? [Read more]




Marcello, the natural Italian cuisine restaurant in Saint-Germain-des-Prés
Set across the Marché Saint-Germain, Marcello is THE local restaurant in Saint-Germain-des-Prés mixing Italy's softness to the sophistication of cuisine in a resolutely modern setting including a wide terrace safe from the city's hustle and bustle. A great place the editorial board visited... Let us tell you more about it! [Read more]




Açai and You, the everyday and all-day fruity brunch in Odéon
Craving some affordable and very fruity brunch all day and every day? How perfect, this is the very concept of the latest Açai and You restaurant that opened in the Odéon area. A restaurant broving açai bowl-based brunch – a Brazilian specialty prepared with açai, namely a berry from Amazonia. [Read more]




La Estancia, the festive Argentinean steakhouse in Paris
La Estancia is the place to be for meat-lovers looking for Argentinean beef and Latin American dishes, aka the perfect restaurant for a big table of friends, to share guacamole, empanadas and more indulging ceviche dishes. [Read more]




Montana by Ticca, Italian restaurant in Saint-Germain-des-Prés
The Montana – iconic club in Saint-Germain-des-Prés – gets a makeover. It now becomes a delicious Italian restaurant, especially Sardinian, called Montana by Ticca to delight every fan of transalpine cuisine fans. [Read more]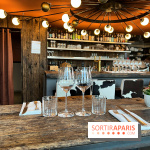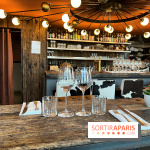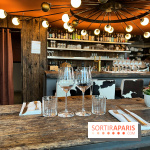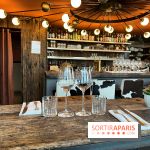 Mordu, biting bistronomy and natural wine at Marché Saint-Germain
Under the arches of Marché Saint-Germain, the Mordu restaurant unveils delicate and honest market's bistronomy gladly paired with a glass of natural wine. [Read more]




The (new) Pub Saint-Germain has arrived!
Saint-Germain-des-Prés institution for over 50 years after its creation, the Pub Saint-Germain has completed a renewal. Taken over by the O'Sullivans team, this wide venue still unveils modernized brasserie cuisine. And a very large choice of beers, especially local brews. [Read more]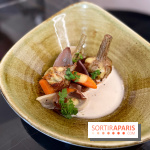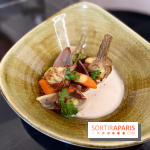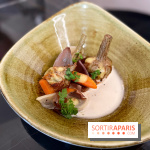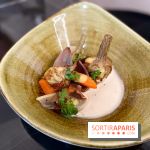 Didon, bistronomic Lebanese-inspired food cooked over charcoal
Latest creation of Carole and Imad Kanaan, Didon unveils bistronomic cuisine inspired by Lebanon with a fantastic twist: most dishes are cooked over charcoal. [Read more]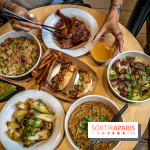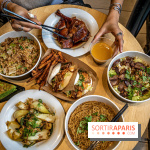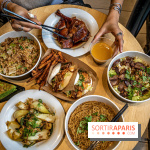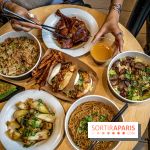 Ducky's, the comforting Asian street-food restaurant in Montparnasse
Ducky's is an indulging restaurant making Asian street-food and Peking duck fans very happy in Montparnasse. Discover a friendly spot with an excellent quality-price ration for a flavorful lunch or dinner. [Read more]




Naked Burger, the vegan smash burger spot in Paris
Naked Burger – recently inaugurated in Paris 6th arrondissement – bets on vegan Californian street-food. On the menu of this pink restaurant? Vegan smash burgers. [Read more]




Shiro, fusion restaurant in Saint-Germain-des-Prés
Who said fusion cuisine was dead, stuck in the 20th century? At Shiro, discover cuisine mixing French bistronomy and Japanese influences under the aegis of chef Hiroyuki Ushiro. [Read more]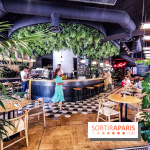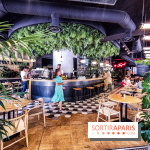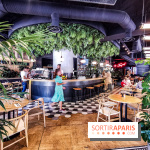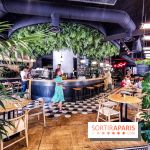 Le Choupinet, the very tasty brasserie by the Luxembourg garden
Le Choupinet is a brasserie set across the Luxembourg Garden. It serves typically French bistro gastronomy in a warm and modern atmosphere. [Read more]




Anicia, François Gagnaire's table shining a light on his native Auvergne
Genuine ode to Auvergne – chef François Gagnaire's native region – restaurant Anicia makes Paris 6th arrondissement gastronomes happy thanks to one watchword: putting nature in the heart of dishes. [Read more]




Petit Bouillon Vavin, a new and lively bouillon in Montparnasse
Sticking to the purest tradition of Parisian bouillons, gleefully noisy, Petit Bouillon Vavin opens on boulevard du Montparnasse. On the menu, hearty, invigorating and traditional French recipes fitting all budgets. [Read more]




Brasserie Patrol Paris and its gourmet brunch
Looking for a comforting and cheap brunch spot in Paris? Head to Patrol, across the Luxembourg garden. Covering two floors and a terrace, the beautiful brasserie serves a lovely summer menu and brunch to enjoy all week long. [Read more]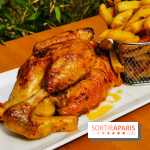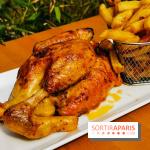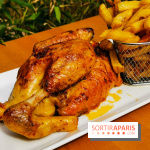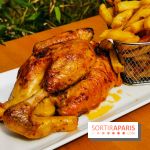 Poulet Poulette, the restaurant serving free range chicken in all shapes and sizes in Montparnasse
Chicken lovers, we have found your new canteen, Poulet Poulette. In this restaurant set in the Montmartre area, chicken (and only Red Label chicken) comes in burgers, wraps, salads. Roasted, marinated, fried, grilled, you will find a chicken-based recipe likely to please your taste buds. [Read more]




Restaurant Javette, bistro and wine bar
Javette is the name of this restaurant inaugurated this past February in the Odeon area. Both a bistro and a wine bar, this very green spot provides us with a nice wine and cocktail list paired with beautiful seasonal dishes. Have a seat and enjoy. [Read more]




Bon Saint Pourçain, very high-quality food by Saint-Sulpice
Set a stone's throw from the Saint-Sulpice church, Bon Saint Pourçain makes foodies and gourmands very happy. Fabulous. [Read more]




Café-restaurant Les Deux Magots launches its brunch
Craving a brunch in a typically Parisian setting? Let's run to Les Deux Magots offering you a sweet break for a gourmet moment on weekends and public holidays starting from July 4, 2020. The occasion as well to discover one of the oldest and most famous literary café-restaurants in Paris! [Read more]




Reopening of Kodawari Ramen: Japan in full heart of Paris
For a total Japanese immersion, head to a restaurant hidden in Paris Odéon neighborhood, the Kodawari Ramen. On the menu? A unique atmosphere worthy of the best Yokocho in Tokyo and delicious ramen cooked like in the Land of the Rising Sun. We love it! Reopening on June 23, 2020 for dinner! [Read more]




La Terrasse de Madame, a new restaurant in the heart of the Jardin du Luxembourg
La Terrasse de Madame is the new gourmet headquarters in the Jardin du Luxembourg to enjoy the summer sun all day long! [Read more]




Opening of Bleu, a grill restaurant at Montparnasse
Meat lovers will be over the moon: a French grill restaurant opens in Boulevard du Montparnasse. At Bleu, meats and fish follow one another on the grill and are enjoyed with homemade sauces and sides, inside the brasserie or on the terrace. [Read more]
What about you? What are your favorite spots in Paris 6th arrondissement?