Published by La rédaction · Photos by My B. · Published on 29 June 2022 at 14h51
How about an indulging and festive night out? Come along and discover restaurants in Paris where you can dance. Careful, wild selection ahead!
Looking for a festive restaurant where you can have a great meal and dance? Here are the most fantastic and indulging places filled with good mood. These great locations dance to the rhythm of DJ sets for your greatest joy. Here are our favorite restaurants where you can dance in Paris to have a great time with friends.




TiTi Palacio, La Félicité's huge festive bar-restaurant is up
TiTi Palacio is a huge 500sqm bar-restaurant recently opened within hotel-inn The People Paris Marais, itself set in the latest eco-district of La Félicité Paris Sully-Morland. [Read more]




Café Mulot, Maison de Victor Hugo's hidden restaurant
Sponsored - How about taking a walk in the Marais? Have a break at Café Multo, the French café-restaurant nestled in the heart of the iconic Place des Vosges! This place is perfect to quench your thirst, have lunch or enjoy homemade pastry, far from the Parisian hustle and bustle and the summer heat. [Read more]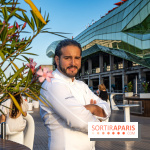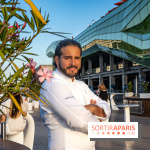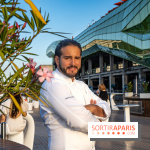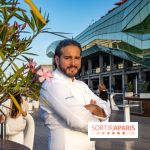 Babor by Mohamed Cheikh, the Diamant Bleu's festive dinner cruise on the Seine is on
Friends! This summer, the Le Diamant Bleu boat welcomes Babor, Mohamed Cheikh's temporary restaurant for a festive dinner cruise on the Seine on Saturdays from June to October 2022. For the night, enjoy Top Chef France 2021 winner's dishes whilst admiring the greatest landmarks of the city. [Read more]




Vesper, Lucas Felzine's amazing Nikkei restaurant
Vesper, here is the name of the brand-new restaurant shaking things up in Paris 7th arrondissement with Nikkei food by Lucas Felzine and its magnificent setting with two atmospheres for festive nights. [Read more]




Guide to the trendiest and most festive restaurants in Paris
Looking for a trendy and festive restaurant? Here are all the festive venues in Paris to have a good time with friends, dance on tables, and enjoy great music while nibbling on tasty food, of course. [Read more]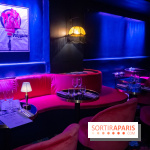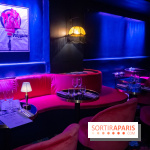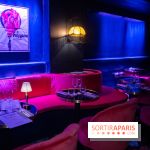 Chez Lulu: new restaurant, cocktail bar and club in Paris city center
A new, indulging, sexy and festive venue is about to open in Paris 1st arrondissement. Its name? Chez Lulu! Described as a "disco restaurant" and an "erotico club", Chez Lulu definitely is the place to be for people who love having fun. [Read more]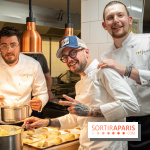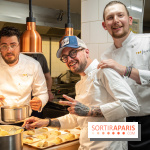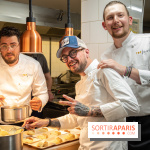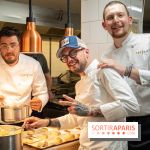 Philo Saucisse, the Top Chef France's Restaurant War winning restaurant opens in Paris, our pictures
Calling all Top Chef fans, and especially those supporting Mickaël, Arnaud and Wilfried who made you drool with their "Philo Saucisse" restaurant during the Restaurant War on TV. The temporary restaurant of the same name, opens from April 20, 2022, in Paris 11th arrondissement. Tempted by a sausage-themed menu? [Read more]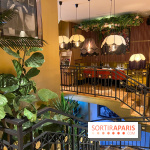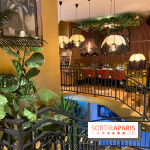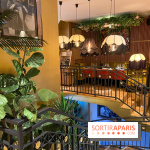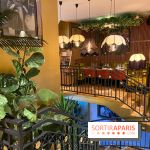 Paillettes Paris, the festive restaurant with dancefloor a stone's throw from the Champs-Elysées
Paillettes, so is the name of this fantastic location expecting you a stone's throw from the Champs-Elysées. In this new generation restaurant, enjoy an art déco setting while eating fusion and modern cuisine cooked over charcoal. As a bonus, enjoy a great atmosphere with live music. [Read more]




Schuss by Rural, the mountain-inspired and live music parties worthy of festive resorts
Alright, let us all run to Schuss by Rural to enjoy tasty cocktails and mountain-inspired dishes by Marc Veyrat, while having a very festive and musical night. [Read more]




The (new) Pub Saint-Germain has arrived!
Saint-Germain-des-Prés institution for over 50 years after its creation, the Pub Saint-Germain has completed a renewal. Taken over by the O'Sullivans team, this wide venue still unveils modernized brasserie cuisine. And a very large choice of beers, especially local brews. [Read more]




Le Cancan Pigalle, the latest and festive show-restaurant
Things are moving in Pigalle! The local festive spirit lives on with new players, such as Le Cancan. Open a few months ago, this festive restaurant provides fun shows, concerts and burlesque shows. An intimate place where good mood is the watchword. [Read more]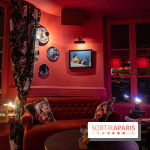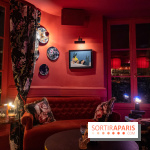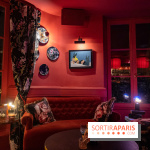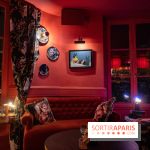 Scorzo, the festive Italian restaurant waking the 17th arrondissement up
Looking for a great place to have an exquisite moment? Look no more, you need to go to Scorzo. Between affordable cocktails, tasty Italian food and live music to sing-along and dance, Scorzo has it all. [Read more]




Gigi, the festive Italian restaurant by Paris Society set Avenue Montaigne
Gigi – the latest Italian and festive restaurant by Paris Society group – is likely to shake Avenue Montaigne. Between Bellini bar, high-end Italian gastronomy and live music, it has it all to have a great winter. [Read more]




Villa Mikuna, the colorful Peruvian restaurant and cocktail bar in Paris 9th arrondissement
In the mood for a South-American trip without ever leaving Paris? Head to Villa Mikuna, the latest Peruvian restaurant and bar in Pigalle. Between cocktails, tapas, tacos and ceviche, make the most of South-American music in this place packed with history. [Read more]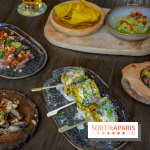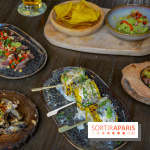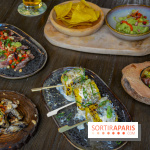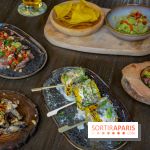 Bomba, the Latino-American restaurant-bar shaking the Grands Boulevards up
Bomba is the wonderful restaurant-bar open on the Grands Boulevards. In this uncommon spot nestled in a verdant jungle, one comes to enjoy Latino-American food with sophisticated tapas to share and great cocktails. [Read more]




Tzantza à Paris: Latin-American-inspired and festive restaurant and cocktail bar
To enjoy a fabulous gustatory journey between Peru and Japan, head to Tzantza. Nestled in Paris 1st arrondissement, this Latin-American inspired restaurant and cocktail bar reveals Nikkei-inspired food, delicious beverages and the friendly and festive atmosphere we missed so much! [Read more]




Pitanga, the new French-Brazilian restaurant in Paris 1st arrondissement
Pitanga is the name of the new and festive Brazilian restaurant that has just opened in Paris 1st arrondissement. On the menu? Tapas, cocktails and French-Brazilian-inspired gastronomy. [Read more]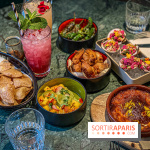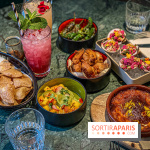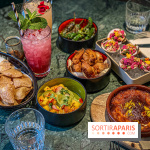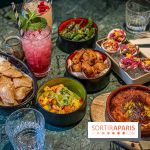 Mamacita, the latest and caliente Mexican restaurant in Paris
Mamacita, this is the name of the latest Mexican restaurant – cocktail bar opening in Paris 9th arrondissement, a stone's throw from Le Grand Rex. Tasty and fresh products, only homemade dishes, a beautiful dinning room with a DJ booth, a genuine and rocking bartender, you'll love to go there! [Read more]




Moloko, the new and festive restaurant in Pigalle
Julie and Olivier Demarle have just opened their latest restaurant: Moloko Pigalle, a festive place on rue Pierre Fontaine where excellent cocktails rub shoulders with food to die for! Let's go and have fun! [Read more]
So, ready to dance your bums out?