Published by Rizhlaine F. · Photos by My B. · Published on 22 September 2020 at 16h33
Are you looking for an exotic restaurant in Paris likely to make you travel? Your unstoppable need to look everywhere may come to an end with these restaurants and each fork will be a discovery!
Some may say that discovery comes at the tip of a fork. Well, no one actually says that, but c'mon it's a nice excuse to go and have lunch or dinner out (again)! Careful though, I'm not talking about any kind of restaurant! Now you want something new, you want a 180° bend to discover brand-new flavors! In other words, you want to try an exotic restaurant! But where to start? Where will your feet lead you? Well, keep reading!
Mediterranean restaurants




Le Méchoui du Prince, the Moroccan restaurant in Paris to enchant your taste buds
Le Méchoui du Prince is a Moroccan restaurant in Paris where we feel really… like a prince. Here, you enjoy a genuine Moroccan cuisine, a flavorful and hearty cuisine that makes us feel like travelling! [Read more]




Ikône Paris: restaurant and cocktail bar with a Mediterranean twist in Paris
Since late March 2017, Paris 2nd arrondissement takes us to Greece thanks to the opening of Ikône Paris. A restaurant and a cocktail bar at the same time, this new place has everything to seduce Mediterranean and especially Greek cuisine lovers. [Read more]




Can Alegria: Mediterranean cuisine comes to Pigalle
If you like Mediterranean and exotic dishes, then discover Can Alegria. Exquisite restaurant set in the heart of the Pigalle neighborhood, this gourmet place has been designed by Marc-Antoine Colonna and Matthieu Lecomte. [Read more]




Le Grand Café d'Athènes gives pride of place to Greek Gastronomy
Filakia, the delicious Greek street-food address now has a (bigger) little brother! Let's welcome Le Grand Café d'Athènes, the new place of life on rue Faubourg Saint-Denis, highlighting food from Athens. [Read more]




The best Italian restaurants in Paris
Do you enjoy Italian cuisine? Yes, well grab your notebook: We'll tell you everything about the best Italian restaurants in Paris! [Read more]
African restaurants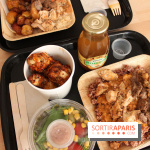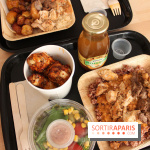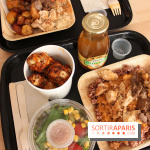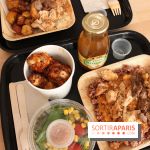 Osè African Cuisine, the African fast food in Paris
Today, you can try African cuisine without locking yourself up in a greasy spoon. Osè African Cuisine makes African cuisine flavors accessible to all. Whether you like spicy food or not, go for it, leave your habits away. Gluten-free and 100% Halal, the concept is delighting. [Read more]




La Cantine des Mama's, the restaurant that makes you travel
You want to eat something spicy? Rush to La Cantine des Mama's, the perfect place to shake your taste buds up. No need to look for an Indian, Algerian or Senegalese restaurant, La Cantine des Mama's is a successful blend of tasteful cuisines. [Read more]
Asian restaurants




Dao restaurant & Art, the new exceptional Chinese restaurant in Paris
Dao Restaurant & Art is the new and unique Chinese restaurant set in Paris 13th arrondissement rue Saint Marcel. At Dao, you discover an exceptional Sichuanese and Shanghai cuisine performed by a genuine master of the Chinese cuisine, please! Not only do we enjoy dishes we can't find anywhere else, but good food is really there. [Read more]




Café Lai'Tcha in Paris: tasty travel to south-eastern Asia
Some culinary experiments are not about to be forgotten so much the flavors are enchanting. It's the case of Café Lai'Tcha. Both a high-range Asian tea shop-restaurant and caterer, this place has opened in March 2018 under the leadership of the famous female chef Adeline Grattard and her husband Chi Wah Chan. [Read more]




The Cod House, the Japanese tapas bar in Paris
Like Izakaya bars Japanese style, The Cod House is a new place of life in Paris 6th arrondissement where it feels good to stop by to sip a wonderful cocktail and eat tapas-like dishes. Japanese-French dishes as good as original are yours. To taste asap! [Read more]




Atelier Mala: Sichuan food in the heart of Paris 9th arrondissement
We tried Atelier Mala's Sichuan specialties in Paris 9th arrondissement: a delight we recommend you. On the spot or to take away, for lunch or dinner, all you need to spice up your next meals. [Read more]




Yikou, the French-Chinese restaurant with revisited dim sum
Yikou is a restaurant that creates a lovely blend of Chinese gastronomy and French ingredients. Come along and discover this super restaurant with an eclectic décor that promotes diversity in a delicious way. You'll make short work of it! [Read more]




James Bun Oberkampf, the Viet canteen
Vietnamese street food specialist in Paris James Bun opens a new spot on rue d'Oberkampf in Paris 11th arrondissement. Lovers of exotic food, this is for you. Go and enjoy some banh mi, bo bun and phô. [Read more]




Shandika, a new Sri Lankan restaurant in Paris
Shandika is this new address that will have your taste buds travel. This Sri Lankan street food restaurant has just opened in Paris in the Montorgueil area and it aims at making you discover a cuisine that's still unknown. [Read more]
South-American restaurants




The best Latino restaurants in Paris
You too want to taste Latino cooking? You've flair, because more and more South-American restaurants thrive across Paris. Mexican, Argentinian and even fusion, the best Latino restaurants are here! [Read more]
Oriental restaurants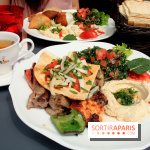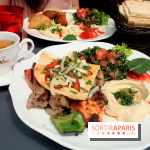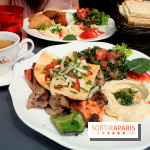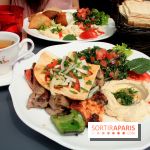 Brasserie Naï, a delicious Lebanese restaurant near the Place de L'Etoile
With summer upon us, Lebanese food and its fresh dishes are a good option. Near the Place de l'Etoile, on the Avenue de la Grande Armée, we've discovered Brasserie Naï excelling at hummus, sambousik and lamb skewer for a very correct rate! Open non-stop from 7:30 a.m. to 11:30 p.m., Brasserie Naï welcomes us for breakfast, lunch and even if you're feeling peckish in the afternoon… [Read more]




Blitz, Jewish cuisine in Paris 11th arrondissement
Blitz celebrates its 1st anniversary. This Jewish restaurant in Paris 11th arrondissement gives pride of place to "Middle-East" flavors in an atmosphere full of conviviality. [Read more]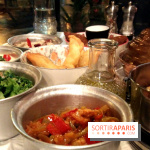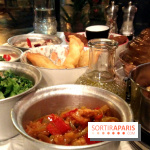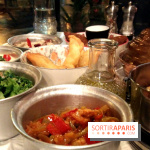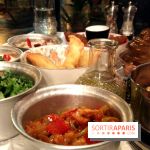 Beyït Jedo: a one-way ticket to Lebanon
Forget about traditional Lebanese restaurants with a muted atmosphere and dark wooden furniture, at Beyït Jedo, you're served GENUINE Lebanese cuisine! This new restaurant seduced us with its wonderful cuisine and its story. Follow the guide! [Read more]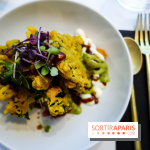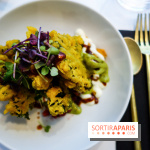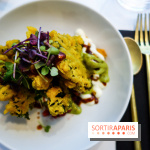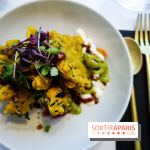 Restaurant MG Road in Paris: a genuine trip to India!
To enjoy a delicious trip to India, we highly recommend you stop at MG Road. For several years now, this Parisian restaurant looking like a "Irani" café satisfies gastronomes' taste buds thanks to modern and revisited dishes giving pride of place to the whole and wonderful diversity of the Indian culinary heritage. [Read more]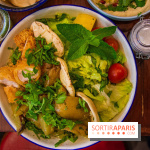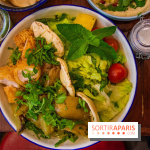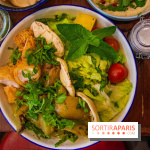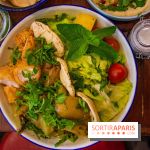 Olive & Thym, the Lebanese restaurant near Beaubourg
Lebanese food lovers… Olive & Thym, a restaurant set near Centre Pompidou, offers a whole range of nice and tasty Mediterranean dishes. The occasion to run away in the sun for lunch or dinner… Let's go, friends, shall we? [Read more]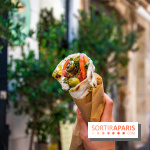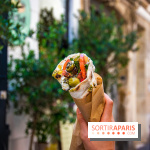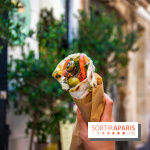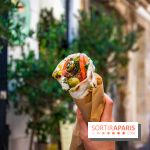 Man'ouché, the Lebanese street food restaurant a stone's throw from Centre Pompidou
Chawarmas, flatbread and other pittas lovers are expected at Man'ouché, a Lebanese restaurant serving street food and set a stone's throw from Centre Pompidou, rue Rambuteau. The perfect spot to eat on the go while discover Lebanon and its tasty cuisine! [Read more]
Slav restaurants




Ibrik, a true Turkish coffee shop and much more…
Ibrik, a true coffee shop in Paris 9th arrondissement, offers not only a genuine Turkish coffee traditionally cooked in sand but to taste other "grands crus" coffees with a tasty breakfast or a plate of mezzes cooked on the spot and with fresh ingredients. [Read more]




La Cantine des Tsars, Russian dumplings in Paris
La Cantine des Tsars is this warm restaurant where you can enjoy Pelmenis and Varenikis, these famous Russian dumplings created with farm ingredients and homemade. A local gem to discover. [Read more]




A new Café Pouchkine opens in Paris Place de la Madeleine
Foodies unite! Especially lovers of the delicious pastries offered by Café Pouchkine. The Maison Pouchkine opens a flagship in Paris Place de la Madeleine with a bar, tea parlor and restaurant covering 600 sqm! [Read more]
Island restaurants




Faham: exotic and gourmet cuisine in Paris
Faham is former Top Chef 2017 candidate Kelly Rangama and her spouse Jérôme Devreese's restaurant in the heart of Paris 17th restaurant. One enjoys a delicious exotic cuisine ticking all the boxes of the metropolitan gastronomy. [Read more]