Published by Rizhlaine F. · Photos by My B. · Published on 23 March 2022 at 20h01
Spring in Paris means sunny days are back in the city. Here are the greatest outings expecting you for this gorgeous season! Exhibitions, good deals, and fantastic events, here is what to expect in Paris this spring!
Grayness moved on to gorgeous blue skies, tree branches blossom again, and the temperature is rising, inviting us to left heavy coats at home. No doubt, spring is springing in the city. On the occasion, great outings blossom here and there in Paris, with unmissable open-air events!
Sun, mild weather, merry atmosphere, here is what the city looks like when sunny days rise again. In such a context, it is hard not going out! To help you make the most of Paris in the spring, here are great places and outing ideas to enjoy in the city during this renewal season! Whether you go with your date, family or friends, you will love this Parisian ideas.
Here we go for this outing program waiting for you this spring in Paris. Careful, this guide is regularly updated over the course of novelties, so, do not hesitate to save this page and check it out again later!
Strolls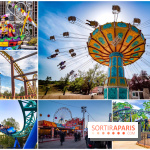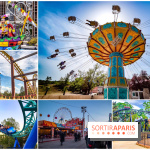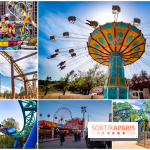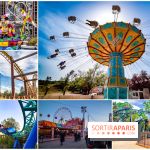 Guide 2022 to theme parks and funfairs in Paris and around
Feel like enjoying a few rides? With your family or friends, theme parks and other fairs are unmissable outings, and there are several of them in Paris and its surroundings. Discover the programs for this season 2022. [Read more]




The most beautiful neighborhood-villages in Paris
We know how stressful Paris can be, but don't worry, we've got you covered with a bucolic stroll in one of the many villages in Paris. You'll thank us later. [Read more]




The most beautiful covered passages in Paris
You may know it, but Paris houses many covered passages. Let's discover the 12 most beautiful Parisian covered passages with our self-guided tour. [Read more]




Small hidden squares in Paris
Needing freshness and calm? Here are 21 small squares in Paris, hidden from the eyes of the world (or almost!). [Read more]




Hanami: Where to find cherry blossoms in Paris and Île-de-France: our favorite spots!
It is spring and the season of cherry blossoms and other blossoming trees, apple trees, pear trees and more! If you want to take a picture of them or just admire them, here are the best places to enjoy Sakura (Japanese cherry trees). Whether you want to take pictures of them or take an enchanting stroll, here are our favorite places to enjoy the blossoming cherry trees in Paris and Île-de-France. [Read more]




The most beautiful blooming wisteria wines in Paris!
When sunny days are back in Paris, lovers of nice strolls go on to find flowered locations, making the French capital even more beautiful. And how about discovering the most beautiful wisteria trees filling the streets of Paris? [Read more]
Exhibitions




Free museums and monuments in Paris and Ile de France
Looking for a free museum in Paris? Musée des Beaux-Arts, Musée d'Art Moderne, Musée de l'Aviation, Musée des Arts Asiatiques, over 20 museums are free of charge, all year round, so, discover them! [Read more]




March 2023's exhibitions to attend in Paris and Île-de-France
What are the exhibitions to see in Paris and Île-de-France this March 2023? Exhibitions, events, installations, here is March's cultural program. [Read more]




The best exhibitions in Paris and Île-de-France this April 2022
Looking for a beautiful exhibition to see this April 2022 in Paris or Île-de-France? Keep reading and find out more about the latest exhibitions and wonderful discoveries available this spring month! [Read more]




The best exhibitions in Paris and Île-de-France in May 2022
What exhibitions can we visit in May 2022 in Paris? The program of new exhibitions is coming and promises fantastic discoveries! [Read more]




Immersive exhibitions in Paris you must visit
Paris has many incredible and unique exhibitions running. Between immersive experiences, interactive work, and sensory strolls, these exhibitions will take you to another world. Come along and discover these amazing events you do not want to miss! [Read more]
Sweet treats




The best boba teas to enjoy in Paris
Looking for a nice and very comforting boba tea based on what you like the most? Discover now where to sip on the best boba teas in Paris. [Read more]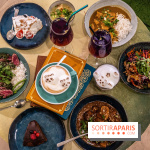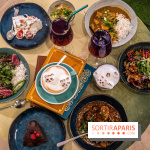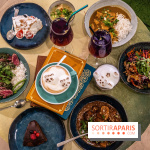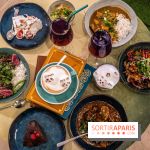 Quirky cafés and tearooms we love in Paris
Looking to discover an uncommon and original tearoom - café - coffee shop? Go and discover the most atypical and indulging spots in Paris. Never-before-seen pastries or crazy settings, here are our favorite spots! [Read more]




The best new tearooms to discover in Paris
Are you looking for a new tearoom in Paris? Feel like having a seat, enjoying a real cup of tea with delicious pastries? Here are the latest locations to enjoy in the capital city. [Read more]




The best tearooms in Paris
Are you looking for a great tearoom in Paris for a sweet break? Head to one of our favorite tearooms... It will tickle your taste buds and you will have a very delightful time in the French capital! [Read more]




The best Coffee Shops in Paris
Coffee lovers unite! Because a coffee break is a ritual shared by many people worldwide, we decided to make you discover the best coffee shops in Paris. [Read more]




The latest and divine brunches to enjoy in Paris
Feel like enjoying a new brunch in Paris? Family-friendly, Michelin-starred, all-you-can-eat, off the market… Discover now the indulging restaurants and spots to treat yourselves on Sundays or even all weekend long. [Read more]
Restaurants




The best of new restaurants in Paris
Gourmet, bistronomic, affordable or trendy restaurant or soon to open, discover the best of new restaurants in town likely to arouse your taste buds. Discover the top of new restaurants in Paris, wonderful new venues you do not want to miss. [Read more]




The latest street-food spots to discover in Paris
Street-food fans, here are great (and new) spots shining a light on street food in Paris! [Read more]




The best indulging restaurants by the Canal Saint-Martin
How about enjoying a stroll by the Canal Saint-Martin and discover a few indulging addresses in the neighborhood! Let's eat! [Read more]




Where to eat for under €15 in Paris? Affordable restaurants to enjoy
It is possible to eat well and cheap in Paris! And to prove it, we have selected some of our favorite restaurants where you can eat for under €15. [Read more]




The greatest gourmet restaurants to discover in Paris and around
Fancying a fantastic gourmet restaurant in Paris? Here are the latest and greatest places to discover if you want to treat yourself. [Read more]




Michelin-starred restaurants in Paris and around, our best ideas
Are you looking for a quality Michelin-starred restaurant in Paris? Here are places we tried and approve to be sure you will have a blast. French gastronomy or Chinese, here is how to indulge yourself in Paris and around. [Read more]
Bars




Tapas bars in Paris
There is nothing quite like a tasty tapas bar to toast while enjoying ourselves. Here are the greatest tapas bar in Paris! [Read more]




Wine bars in Paris
Wine is unquestionably part of the French heritage. To be enjoyed with tapas, a board of cold cuts and cheeses or more sophisticated dishes, wine always seduces people, no matter if it is red, white or rosé. To sort it out and have a good time, here are our favorite wine bars in Paris. Keep reading! [Read more]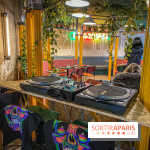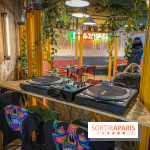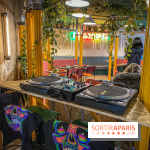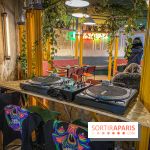 Bars and restaurants where you can dance in Paris
How about an indulging and festive night out? Come along and discover restaurants in Paris where you can dance. Careful, wild selection ahead! [Read more]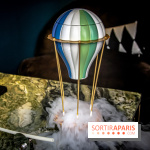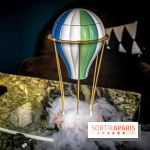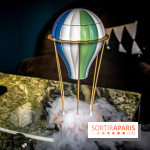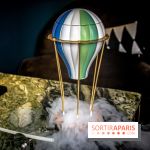 Quirky bars in Paris, concepts to discover asap
Looking for a quirky bar to have a drink with friends? Perfect, Paris is full of original and surprising spots! He are our craziest locations to have a good night. [Read more]