Published by La rédaction · Photos by My B. · Published on 17 May 2022 at 14h39
This week, from May 9 to 15, 2022, discover a lot of art events such as wonderful exhibitions, concerts and uncommon events in the city, like the opening of the first immersive restaurant. To help you out, keep reading to enjoy this week's guide.
All year around, Sortiraparis unearthes outings in Paris, from the most unexpected to the most uncommon, and selects the best ones to help you gain time and make sure you and your family have a great time! What are you doing this week? Keep reading!
Unmissable events: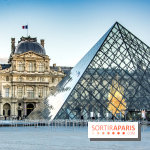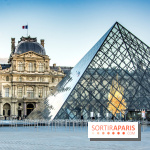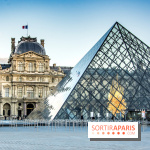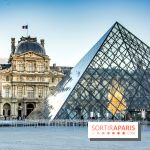 Museum Night 2022: program of the night in Paris and Île-de-France
The "Nuit des Musées," or Long Night of Museum, will take place on Saturday May 14, 2022, from 5 p.m., in some places! After closing for months, the European Museums Night will be placed under renawal, enabling visitors to enjoy many historic places, museums, and renovated cultural places. In Île-de-France, over 250 museums will open... Have you found your museum? [Read more]




Taste of Paris 2022 at the Temporary Grand Palais, program and menu
Taste of Paris returns from May 12 to 15, 2022, in the magnificent setting of the Temporary Grand Palais. The unique occasion for gastronomy lovers to enjoy four days and taste iconic dishes made by about forty top chefs in Paris who will also provide demonstrations... Producers, culinary show, and genuine restaurant on site are available on the menu. [Read more]




A customizable ice-cream bar comes to Paris for a month
A temporary ice-cream bar opens from May 10 to June 5, 2022, in the Marais area. The asset? Ice creams can be customized with very original flavors and toppings! [Read more]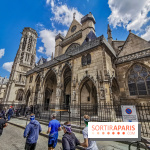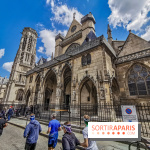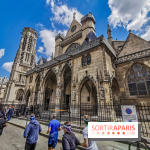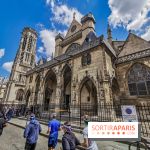 Run My City 2022, run through the most beautiful monuments in Paris: discover the route
Run My City, the Parisian race taking us through the emblematic monuments and places or even the hidden gems in Paris, is back for a new edition to enjoy on Sunday May 15, 2022. Discover the route, and sign up now! [Read more]




The Musée de Cluny, Paris Middle-Ages museum and its ancient treasures – our pictures
Set in the heart of the Latin Quarter, the Musée de Cluny is set within the hôtel des Abbés de Cluny, dating back to the 13th century, and it houses even works of art older than that! From May 12, 2022, come and visit this Middle-Ages museum in Paris! [Read more]




The Bread Festival returns to Paris this spring 2022
The Bread festival is back in Paris from Saturday May 14, to Sunday May 22, 2022 in front of the Notre-Dame Cathedral. On the menu? Recreated bakeries, overns, multiple bakers, without forgetting the star of this yummy event, the famous French traditional baguette available every day of this 2022 Bread Festival. [Read more]




Dua Lipa live at Paris Accor Arena - postponed to May 2022
Due to the Coronavirus epidemic, Dua Lipa's show initially planned on May 4, 2020 at Paris Accor Arena is postponed to Sunday May 15, 2022. [Read more]




"Le Jardin des Papillons", an extraordinary walk in an enchanted greenhouse at the Parc Floral
"Le Jardin des Papillons" is back to Paris Parc Floral. Meet from May 15 to October 15, 2022, for a magical stroll in an enchanted greenhouse, surrounded by colorful butterflies! [Read more]
Walks:




Friday 13th: mysterious places to visit in Paris
How about on Friday 13th, you go and visit the most mysterious places in Paris? Here is some inspo for a mystical stroll in the city. [Read more]




Paris 14th arrondissement celebrates Brittany
The Fête de la Bretagne is back in Paris 14th arrondissement from Friday May 13 to Sunday 22, 2022. For over a week, Mission Bretonne offers many events in the different areas of the 14th arrondissement: music, dance, strolls, concerts, tales and gastronomy… There is something for everyone. [Read more]




Paris celebrates Brittany, program of the 2022 Fête de la Bretagne
The Fête de la Bretagne returns in Paris from May 13 to 22, 2022, in the 14th and 15th arrondissements. Do not miss this irresistible event celebrating Brittany with music, dance, gastronomy, culture, and Fest-noz. [Read more]




Candlelit evenings 2022 at the Châteaux de Vaux le Vicomte with firework show!
Château de Vaux le Vicomte's candelit evenings promise a magical moment to experience with your close ones. On the menu, a nighttime tour lit by 2,000 candles, water displays, romantic stroll in the gardens to baroque music, and even a firework show! An enchanting break to enjoy from May 14 to October 1, 2022. [Read more]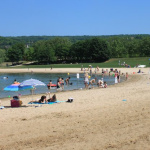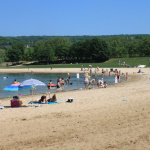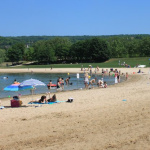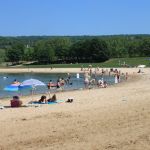 Outdoor activities centers in Ile de France
To feel on vacations without riding the train or driving for 2 hours, the perfect solution is the outdoor activities centers! These artificial beaches are great to sunbathe, swim like by the sea, but including not too expensive activities as a bonus. Parisians or tourists, here is a lovely and cheap solution… to enjoy some relaxing time near our capital. Sortiraparis tells you everything about the 12 outdoor activities centers in Ile de France where swims and entertainments await. [Read more]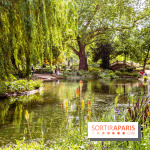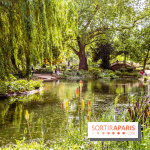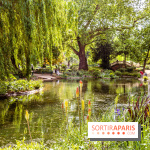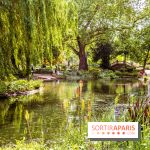 The most beautiful parks and gardens in Paris and its area
Paris is filled with wonderful gardens and parks, green setting that rub shoulders with the capital's beauty. So, for a country stroll, here are the most beautiful green areas to enjoy. [Read more]




Parc Floral, a magnificent green setting in Paris
Did you know? By the Bois de Vincennes, the Parc Floral is a super great place for children and grown-ups. On the menu, strolls surrounded by peacocks and beautiful plants, open-air games for children, miniature gold, four-wheeled bicycle rides, botanical wonders and more! [Read more]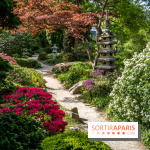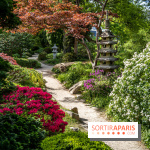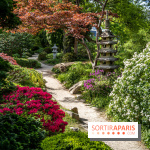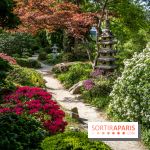 Discover the most unusual parks and gardens in Paris
Feel like discovering another side of Paris? This time, we offer you to go and discover the most unusual parks and gardens in town, great green places likely to surprise you. [Read more]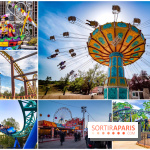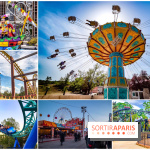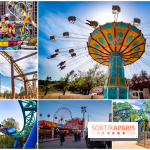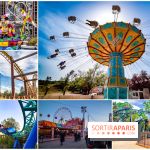 Guide 2022 to theme parks and funfairs in Paris and around
Feel like enjoying a few rides? With your family or friends, theme parks and other fairs are unmissable outings, and there are several of them in Paris and its surroundings. Discover the programs for this season 2022. [Read more]




Square Médéric's Japanese Garden in Colombes
The square Médéric, this lovely local park in Colombes, unveils a charming 3,800sqm Japanese garden displaying bamboos, maple trees, cut trees, azaleas and pagoda. Run there to have a rest and enjoy this change of scenery. [Read more]
Restaurants and bars:




Europe's Best Pizzeria 2022 and Best Pizzaiolo Chef 2022 to be found in Paris!
Good news for Italian food lovers, a Parisian restaurant has been named Europe's Best Pizzeria 2022: Peppe Paris, aka Giuseppe Cutraro's restaurant who has been named Best Pizzaiolo Chef 2022! [Read more]




Peppe, Europe's best pizzeria 2022 aka Giuseppe Cutraro's pizzeria
Peppe restaurant by chef Giuseppe Cutraro in the Saint-Blaise area in Paris 20th arrondissement has been named Europe's best pizzeria 2022. Let's go and enjoy delicious pizzas facing the Saint-Germain de Charonne church. [Read more]




Tamara, Clément Vergeat's delicate and genius gourmet table
Two years later, here we are, back at Tamara aka Clément Vergeat's delicate and inventive table. A gourmet peregrination that went straight to our hearts. [Read more]




L'Oyat Paris restaurant, bistronomy in the Marais neighborhood
Sponsored - Set by the Marais, Restaurant L'Oyat serves bistronomic cuisine based on fresh quality ingredients, favoring short-delivery systems. The menu is paced by seasons and inspired by the chef's travels. This is in a cozy and warm place one can enjoy cuisine made by the French book. [Read more]




Easter 2022 at Jaipur Café
Sponsored - Once again, it is at the Jaipur Café you will have the best time ever for Easter 2022, with demanding cuisine, between Indian and Pakistani cuisine. [Read more]




The best pizzas in Paris
As a major popular dish, pizza is in the top 20 most loved food in France! Quick, discover the best pizzas in Paris so you can have a treat in no time! [Read more]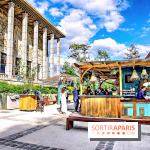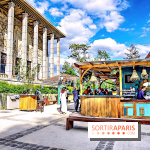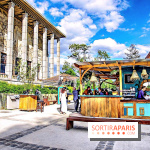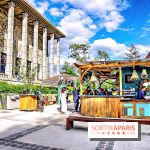 Poisson Lune: Paris Palais de la Porte Dorée temporary terrace returns for the summer 2022
Paris Palais de la Porte Dorée shows top temporary terrace, Poisson Lune comes back for its fouth edition starting May 13, 2022. It has it all to make your summer a breathe and delight children and adults. [Read more]




Le Cargo: the summer and musical spot by the Seine in Paris returns
Le Cargo, namely the bar and summer art and musical spot returns to the Bercy banks for a new season, starting on May 14, 2022. On the menu? Concerts, DJ sets, and pizzas! [Read more]




Paris exotic terraces for spring-summer 2022
Latin America, Japan or even California… Where are you headed to next? This spring-summer 2022, many terraces provide delicious changes of scenery. Discover our favorite exotic terraces in Paris to take your taste buds on a trip without even leaving the city. [Read more]




May's best terraces in Paris
The first sunbeams shine and you are already looking a terrace to soak vitamin D in. Let us browse the terraces in Paris opening in April. To have a bite or a drink, there are always great places in Paris. [Read more]




Trendy terraces in Paris for spring-summer 2022
In the mood for a cocktail on a trendy terrace, but you do not know where to go? Do not panic! Sortiraparis have got you covered and offers a selection of trendy terraces in Paris... From the terrace set on the Seine riverbanks to the one providing parties to the latest trendy one... Discover now the best and often coveted trendy terraces in Paris for spring-summer 2022! [Read more]
Museums and exhibitions:




Europa Experience, a free and immersive European Union-inspired exhibition in Paris
From Saturday May 14, 2022, enjoy Europea Experience, a fun and free concept coming to Paris. On the menu, a 1,500-sqm exhibition inspired by the European Union delivering immersive, interactive and fulfilling experiences. Through a multimedia tour, including augmented reality installations and 360° movie theater, travel all around the European Union… from Paris. [Read more]




The best exhibitions in Paris and Île-de-France in May 2022
What exhibitions can we visit in May 2022 in Paris? The program of new exhibitions is coming and promises fantastic discoveries! [Read more]




Unmissable exhibitions running in Paris and Île-de-France
Every month, museums and galleries in Paris and Île-de-France display always more exhibitions. To help you choose your next outing in this host of options, we have selected a few exhibitions you need to visit in May 2022. [Read more]




"Monnaies & Merveilles", our pictures of the exhibition at Monnaie de Paris
From May 12 to September 25, 2022, Monnaie de Paris devotes an exhibition to the infinite variety of shapes, textures and uses of coin called "Monnaies & Merveilles". [Read more]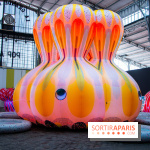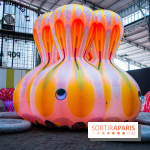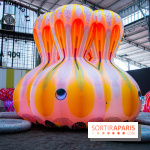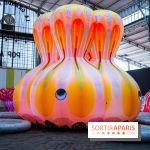 Pop air, the inflatable and immersive experience at the Grande Halle de la Villette: Our pictures
From April 14 to August 21, 2022, the Grande Halle de la Villette houses an exclusive and playful inflatable experience, Pop Air, made in partnership with Rome's Balloon Museum. [Read more]




La Galerie Dior, the exhibition about the history of Maison Christian Dior at the 30 Montaigne museum
La Galerie Dior is a venue you do not want to miss if you love fashion. Set in the heart of 30 Montaigne, this exhibition area takes us to the very heart of the Maison Christian Dior's universe. Go and discover his inspirations and history through a series of magnificent stagings in this uncommon museum. [Read more]




Machu Picchu et les Trésors du Pérou: the immersive exhibition at the Cité de l'Architecture et du Patrimoine, our pictures
"Machu Picchu et les Trésors du Pérou" – Machu Picchu and the Treasures of Peru – here is the name of the compelling exhibition running from April 16 to September 4, 2022, at the Cité de l'Architecture et du Patrimoine. On the occasion, follow the footsteps of pre-Colombian civilizations to the mystery of Machu Picchu. A unique journey where visitors can admire over 190 original pieces from one of the greatest Peruvian museums! [Read more]
Sports and leisure:




Antoine B., pop hair salon & repairing and relaxing Tokio Inkarami care
At the Antoine B. hair salon, discover innovative hair cares including the Tokio Inkarami care giving strength and shine to your locks. [Read more]




Guide to races 2022 in Paris
Athletes and runners are expected all year around to enjoy the many races and marathons held in Paris and Île-de-France. And for those who do not know what to start with or wish to save dates, here is a list of races scheduled in 2022 in Paris. [Read more]




Original races 2022, in Paris and Île de France
Running is riding high and comes with original races! Rolling in the mud, running as a team, running while being chased by clowns… There is something for everyone. Will you be able to take up these crazy races? Discover a selection of the program 2022, in Paris and its surroundings. [Read more]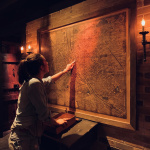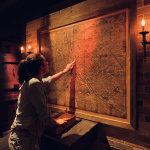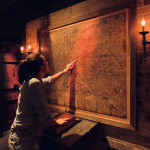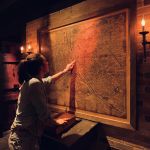 The best escape rooms and immersive experiences in Paris
Cannot get enough of the Adventures of Sherlock Holmes or solving mysteries of any sort? Have you dreamed of solving your own mystery in a haunted manor? Escape rooms let you experience these adventures for one hour with your family or friends. Use your cleverness, team spirit and your observation to help you win! [Read more]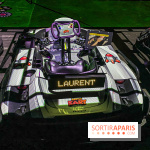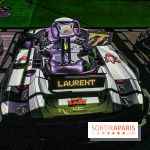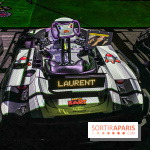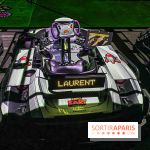 Battlekart: a Mario Kart and Rocket League-inspired augmented reality go-karting comes to Paris
Calling all crazy drivers! An uncommon go-karting track is coming in the Paris area. This is Battlekart, a promising concept waiting for us in May in Paris Nord Villepinte. On the menu, a crazy race to put your friends to a challenge, throwing bonuses to slow them down like in Mario Kart or playing a ball game like in Rocket League. [Read more]




Club Circus Paris: the venue in Paris 16th arrondissement filling casino fans with enthusiasm
Sponsored - Set in Paris 16th arrondissement, the Club Circus Paris is a gaming club enabling to meet for a night in a casino atmosphere. Poker fans are happy with a beautiful cash game offer and tournaments. Traditional games are available as well such as Punto Banco, ultimate poker and poker 21. For people filling for a free loyalty card, the first admission is free of charge. To do some, please say you come from Sortir à Paris. [Read more]




VR & Co., the virtual reality (VR) center by the Luxembourg garden!
Sponsored - The VR & Co. team provides us with lots of VR, escape room, laser tag, Viking longship race and more novelties and you do not want to miss it! [Read more]
Movies:




Sing-along Mamma Mia at Paris Grand Rex is back in 2022
"Mamma Mia!" live karaoke is back in Paris in 2022. Next sessions from May 13 to December 16, 2022, at Le Grand Rex. [Read more]




The Northman, Robert Eggers' latest movie starring Björk: trailer
The Northman: so is the name of the latest movie by director Robert Eggers. Meet in French theaters from May 11, 2022, to discover this feature length movie with a dream cast including Nicole Kidman, Willem Dafoe, Alexander Skarsgård, Anya Taylor-Joy without forgetting Icelandic singer Björk. [Read more]




Downton Abbey – A New Era: a new trailer has landed
Calling all Downton Abbey fans! After a first successful movie, the Crawley family is back in theaters for a second instalment, out from April 27, 2022 in France. Here is the trailer. [Read more]




The Duke by Roger Michell starring Helen Mirren: trailer
After "Notting Hill", Roger Michell returns in 2022 with a new movie. "The Duke", his drama movie telling the real story of Kempton Bunton, starring Helen Mirren and Jim Broadbent, out on May 11, 2022, in France. [Read more]
Shows, concerts and parties:




Saint Seiya Symphonic Adventure: Knights of the Zodiac symphonic show at Paris Grand Rex
Manga and (anime television series) "The Knights of the Zodiac" aka "Saint Seiya" will go as a live symphonic show in Paris. Meet on Saturday May 14, 2022 at Le Grand Rex for the first French premiere of this new show. [Read more]




Rockin' 1000 back in Paris: the biggest amateur rock band back at the Stade de France in 2022
After the success of the edition 2019, Rockin' 1000 was said to be back on July 4, 2020 at the Stade de France. But because of the coronavirus epidemic, this amateur rock concert with 1,000 musicians has been cancelled and will storm the Stade de France for an even bigger edition on May 14, 2022. An edition featuring Matthieu Chedid. [Read more]




Jazz Festival at Saint-Germain-des-Prés 2022: lineup
Jazz Festival at Saint-Germain-des-Prés is back in Paris from Monday May 16 to Saturday 21, 2022, for a new and 21st edition full of music and very jazzy discoveries! [Read more]




Scorpions live in May 2022 at Paris Accor Arena
New album and new tour for Scorpions. The legendary German hard rock band will travel France in 2022 for at least 7 shows including one concert scheduled on Tuesday May 17, 2022 at Paris Accor Arena. [Read more]




Zucchero live at Paris Accor Arena - Postponed to May 2022
Zucchero Fornaciari is back! But because of the health crisis, the famous Italian rocker has to delay his French tour to 2022. His whos at Paris Accor Arena initially planned on Tuesday November 17 2020, is then postponed to Wednesday May 18, 2022. [Read more]




RuPaul's Drag Race, Werq the World Tour at Paris Zénith
Calling all RuPaul's Drag Race fans, the Werq the World Tour is to come from May 13 to 15, 2022 at Paris Zénith! Miss Vanjie, Yvie Oddly and even Detox, your favorite Drag Queens will rock the French capital. [Read more]




Plaisirs & Folies, Hotel Paris J'adore's burlesque night
"Plaisirs et Folies" is the name of the dinner-show with burlesque cabaret acts launched by 5-star hotel Paris J'adore. A night between gourmet dinner, romanticism, feathers and glitters to enjoy on May 14, 2022. [Read more]




The Septième Ciel, cabaret night at the Georges restaurant (Centre Pompidou)
A cabaret night at the top of the Centre Georges Pompidou? This is the very idea of "Septième Ciel", the monthly party of the Georges – the restaurant set on the last floor of the museum. On the menu? A several-act revue inspired by the 1970's… [Read more]




Rock the Ballet 2022 at Paris Salle Pleyel
Rock the Ballet celebrates its 10th anniversary on May 13, 2022 at Paris Salle Pleyel with an exclusive show named "Rock the Ballet X – 10ème anniversaire". [Read more]




The Lion King musical at Paris théâtre Mogador extended for a 2nd season
Hakuna Matata! The Lion King musical is back to Paris théâtre Mogador, 10 years after its latest performance at the theater. Even though the show was said to start from September 2020, because of the coronavirus epidemic, it is postponed to Fall, 2021. The show has been extended for a second season already and will be performed until December 31, 2022. [Read more]




How to become a Parisian in one hour? At Théâtre des Nouveautés
Olivier Giraud will once again perform his show, "How to become a Parisian in one hour?", that is now a classic of Parisian humor in English at Théâtre des Nouveautés. Performances are to take place until June 30, 2022. [Read more]




Stories, the tap dance show at the Le 13ème Art theater - Extra time
"Stories", the dance show performed by tap-dancing company RB Dance Company, also seen on "La France a un Incroyable Talent" will be performed until May 20, 2022 at Le 13ème Art theater. A modernized tap dance show! [Read more]




Oh My God She's Parisian by Julie Collas at BO St Martin
Hhumorist Julie Collas is still headlining Theatre Bo Saint-Martin with "Oh My God She's Parisian!" her 100% English-speaking one-woman-show where she makes fun of Parisians' flaws! Running until June 25, 2022. [Read more]
Sweet treats:




Summer 2022: iced coffee, iced tea and iced chocolate… our favorite places in Paris
Coolness alert! As a heatwave is striking Paris, we all dream of a very fresh drink to reload. Coffee shop or tearoom, there are plenty of places serving something to cool off and a bit. Iced coffee, iced tea or iced chocolate… what will you have? [Read more]




Guide to the best milkshakes in Paris
Is there anything better than an ultra-fresh milkshake to sip on a hot summer day? Not a lot, to say the least! Looking for a nice milkshake in Paris? Keep reading! [Read more]




Expres'so Tea, the boba tea break in Châtelet-Les Halles
Sponsored - A few steps from the Halles, Expres'so Tea is a tearoom specialized in organic boba tea serving a refreshing afternoon tea. [Read more]




Japanese bakeries in Paris, our favorite locations
Feel like making your taste buds travel? We have found the best Japanese bakeries in Paris! [Read more]




Pablo Cheese Tart, the first Japanese tart store in Paris
Pablo Cheese Tart, the famous and successful Japanese store comes to Paris. Forget American style cheesecake tarts, Pablo Cheese Tart serves jiggly tarts coming in plenty of flavors, as well as boba teas to discover. [Read more]




Where to have a tasty ice cream in Paris? The best ice cream parlors in Paris
How about making the most of sunny days and the warmer weather to discover what Paris ice cream parlors have in store? [Read more]




The best vegan and vegetarian coffee shops in Paris
Are you vegan or vegetarian and craving a delicious gourmet break on your own or with friends, over a cup of plant-based latte and a delicious slice of cake? We have found the best vegan coffee shops in Paris you really want to visit! [Read more]
Fairs and Shopping:




Paris Café Festival 2022 at Centquatre-Paris
Paris Café Festival is back from May 14 to 16, 2022, at Centquatre-Paris for a very caffeinated edition. Coffee lovers, this event was made for you! [Read more]




Taste of Paris 2022, pastries and desserts you need to try
Alert! Taste of Paris is back from May 12 to 15, 2022. Are you into desserts and pastries? Then, you must discover the best, from palace desserts to major houses' pastries, here are all the treats and indulging delights available this year. [Read more]




Nature takes back her right at Galeries Lafayette Champs-Elysées!
Sponsored - For sunny days, the Champs-Elysées Galeries Lafayette invite nature to the city in a radical and contemporary spirit held until May 29! [Read more]




Mazette, the first DIY creative lab in Paris
Mazette is the new place to be for creative people in Paris! DIY fans, you will be happy with this creative lab where you can try your hand at crocheting, knitting, drawing and jewel-making! [Read more]




Herbarium, the first botanic concept-store to discover in the heart of the Marais
The Herbarium brand will open their first botanic store on April 9, 2022, in the heart of the Marais, providing DIY workshops, know-how and a store corner, in a very green spirit! [Read more]




Bouclette.co, the hair salon elevating your wavy, curly and kinky hair
If you have wavy, curly or kinky hair, I know you may be running away from hair salons for years! But Bouclette.co is here to attend to your locks as they deserve, in the heart of the Halles area. [Read more]
Coming soon:




The Great Masked Ball at the Palace of Versailles returns
The Great Masked Ball at the Palace of Versailles is back on Saturday June 18, 2022, for our greatest joy. Cancelled in 2020, and in 2021, this staple ball is back and we are delighted. [Read more]




Champs-Elysées Film Festival 2022, program
The Champs-Elysées Film Festival returns to the world's most beautiful avenue from June 21 to 28, 2022 for its 11th edition. On the menu of this independent French and American film festival: feature and short films, premieres, masterclasses, and more! [Read more]




Candlelight K-Pop: candlelit tribute concert to BTS
K-Pop is coming to Paris Cabaret Sauvage on Tuesday June 28, 2022, for a new Candlelight show. This time, the concept mixing extraordinary experience and musical show will pay tribute to BTS. [Read more]




Marche des Fiertés 2022 (former Gay Pride): the LGBTQI+ walk is back in Paris
The LGBTQI+ Pride formerly known as the Gay Pride is back this summer in Paris for the 2022 edition scheduled on Saturday June 25. Stay tuned to discover the program and the route of this new parade in Paris. [Read more]
Stay up to date:




Coronavirus in Paris and Île-de-France as of Tuesday 17 May 2022
Discover the latest news regarding the Covid-19 pandemic spreading in Paris and Ile-de-France. As of Tuesday 17 May 2022, take a stock on the news in Paris and its surroundings, the latest reopening, and the evolution of the disease. The situation in Paris stagnates. Discover the latest announcements in the Paris area. [Read more]




Vaccination in France: How many people are vaccinated as of Monday 16 May 2022
How many people have been given the first dose of Covid-19 vaccine in France? What are the regions vaccinating the most? This Monday 16 May 2022, here are how many people have been given the first dose, and been fully vaccinated in France since December 27, 2020. Keep reading to find out more about the number of people vaccinated per region. [Read more]




Coronavirus in the world as of Tuesday 17 May 2022: latest case and death tolls in 24h per country
The whole world has been facing the unprecedented coronavirus health crisis almost a year now. 493,308,202 coronavirus cases have been reported and over 6,234,978 people have died of Covid-19 worldwide. Discover the toll in countries and the evolution around the world as of Tuesday 17 May 2022. [Read more]