Published by Manon C. · Photos by Manon C. · Published on 30 July 2022 at 00h31
To have a bite before catching your train, here are great restaurant ideas in the Gare de l'Est railway station area!
Are you coming to Paris to visit the City of Lights and do not really know the neighborhood? Do you have a rather long connection at the Gare de l'Est station and feel hungry? Or if you simply happen to be near this 10th arrondissement railway station, and crave something to eat with friends and family, we have got you covered!
To make sure you have enough time to eat without risking of missing your train, we have found a few indulging places in the Gare de l'Est area. It is simple, none of them is set further than 12 minutes by foot from the station. Very handy, is it not?
So, are you more into traditional French dishes, Asian or Mexican cuisine, vegetarian dishes to die for, hearty croque-monsieur, tasty pizzas or crazy sandwiches? Without further ado, have a look at the restaurants set in the Gare de l'Est area and do not waste your lunch time!
Here are great deals for travelers!
Restaurants in the Gare de l'Est railway station area:




Bonhomme, local bistronomy, friendly table and childhood memories
Three friends, two affordable menus, an inspired chef, this is Bonhomme's winning combo, a new bistronomic eatery in the Poissonnière area. [Read more]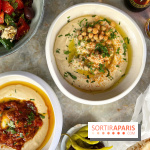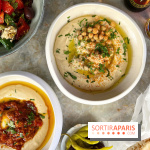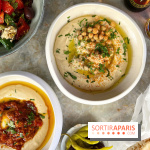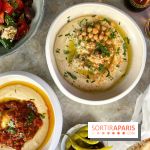 Shouk, flavorsome Israeli cuisine and crazy hummus by Ohad Amzallag
Restaurant Shouk offers us to travel with a menu based on Levantine specialties and crazy hummus by new chef Ohad Amzallag. [Read more]




The Place To: restaurant, bar and coworking, a place fitting your needs in Paris 10th arrondissement
The Place To is the latest lively venue to linger in, in Paris 10th arrondissement! The restaurant welcomes you from dawn to nightfall with a complete and indulging offer from breakfast to dinner including lunch and happy hour. The asset: several areas, several atmospheres, perfect for coworking! [Read more]




Dante, Rebecca Beaufour's elegant first restaurant
Trained by the greatest, chef Rebecca Beaufour opens her first restaurant in Paris, Dante, shining a light on tasty products and sharing. [Read more]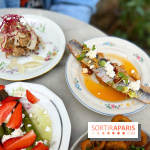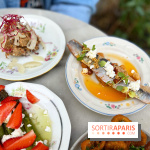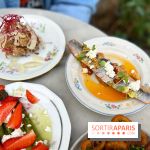 Bichettes, small friendly canteen serving old-fashioned recipes
At Bichettes, on the terrace, let us share old-fashioned recipes with guests, based on local and seasonal ingredients in a very friendly atmosphere. Simple comfort food! [Read more]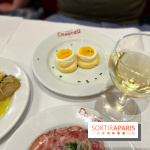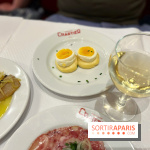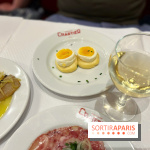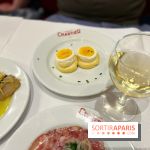 A new Bouillon Chartier across Paris Gare de l'Est
Good news for your budget: a new Bouillon Chartier recently opened across Paris Gare de l'Est. On the menu, as per usual, (very) affordable French bistro classics. [Read more]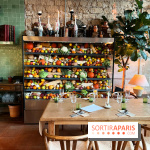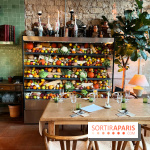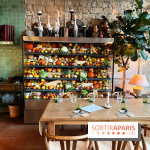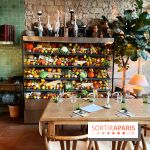 Ora, indulging vegetarian restaurant, culinary show, and edible paintings directly on the table
Set in La Caserne, Ora provides you with a genuine indulging experience through a culinary show performed by chef Saayann, uplifting vegetables in edible paintings made directly on the table. [Read more]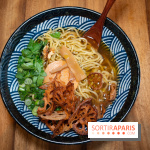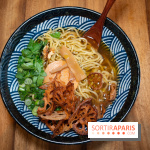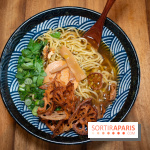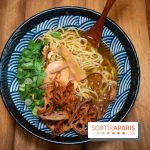 Neko Ramen Green, the traditional Japanese and vegan ramen restaurant
Neko Ramen, Japanese ramen restaurant, now has a younger and vegan sibling, Neko Ramen Green. This new Japanese and vegan canteen recently settled in Paris 10th arrondissement rue de Paradis. And it still displays a very Japanese decoration. [Read more]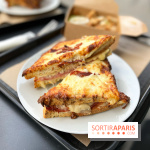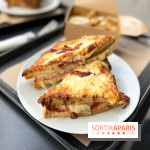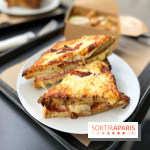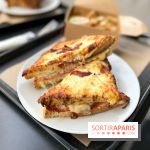 Faste, the hearty and original grilled cheese restaurant
On the menu of Faste, one star only: grilled cheese, available in countless original and regressive recipes. [Read more]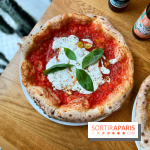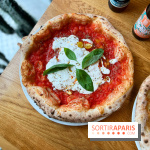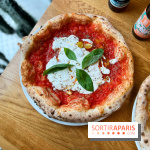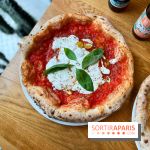 Bricktop Pizza, the fantastic pizza by the Canal Saint-Martin
For a heartily garnished Neapolitan pizza, both affordable and made by the book, run to Bricktop Pizza by the Canal Saint-Martin. [Read more]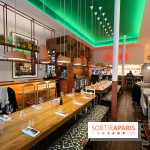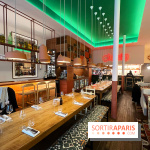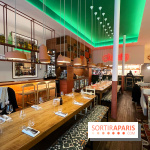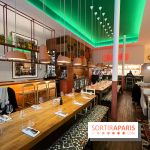 Chocho, top chef Thomas Chisholm's first and delicious restaurant in Paris
Top Chef France season 12 candidate Thomas Chisholm opened Chocho his first restaurant in Paris, and this is a success. [Read more]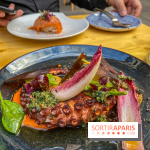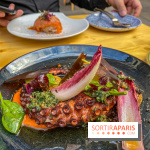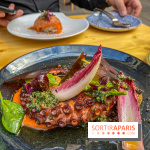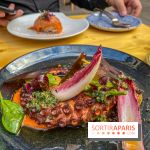 TÔ Restaurant, the very essence of French-Japanese gastronomy in Paris
TÔ Restaurant is the name of the new restaurant that opened by the Canal Saint-Martin. Go and discover this French bar-restaurant with Japanese hints giving pride of place to fresh and well-prepared produce. [Read more]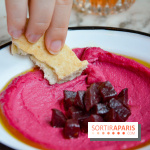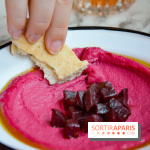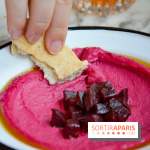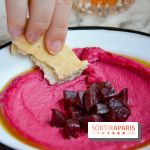 Neni, the cosmopolitan mezze restaurant in Paris
Neni is a generous restaurant expecting you in Paris 10th arrondissement to make you discover cosmopolitan food through indulging mezzes. On the menu, Israeli, Arabian, Persian and even Russian specialties! Ready to go on a road trip? [Read more]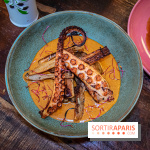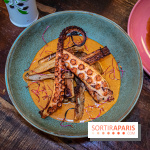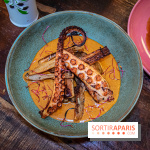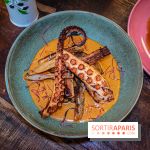 Joseph & Raymond, the 10th arrondissement bistro filled with sun
Gastronomy fans, head to Joseph & Raymond, a bistro in Paris 10th arrondissement inviting you to discover many Mediterranean flavors through a sun-filled menu. Hearty and friendly food likely to add summer within the winter! [Read more]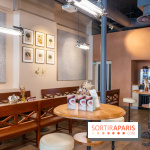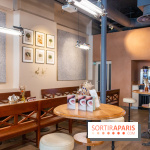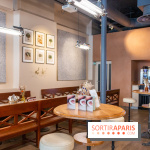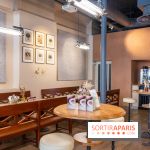 Sapid, Alain Ducasse's naturality-based restaurant in Paris is open
On September 6, 2021, Michelin-starred chef Alain Ducasse opens a restaurant focusing on "naturality" in the 10th arrondissement: an eatery called Sapid, from Latin Sapidus meaning delicious. The restaurant will serve healthy and sustainable food, 95% based on vegetables and cereals with a low environmental impact. [Read more]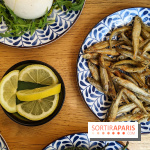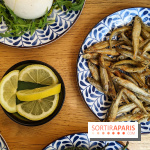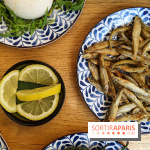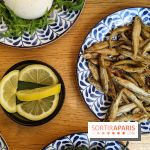 Chez Jacky, the latest Mediterranean-inspired restaurant in Paris
Latest Mediterranean-inspired restaurant, Chez Jacky comes to Paris 10th arrondissement and make Parisians' and tourists' taste buds dance to iconic dishes from Marseille eateries and Mediterranean-inspired dishes. [Read more]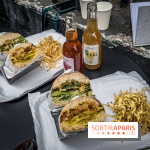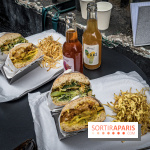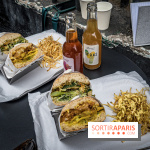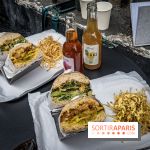 Plan D, the new vegan sandwich and ice-cream parlor by the Canal Saint Martin
Plan D is the brand-new vegan canteen that opened by the Canal Saint-Martin. On the menu? Sandwiches based on seasonal vegetables and (vegan) ice creams. Cooked street-food to enjoy on the terrace or by the canal. [Read more]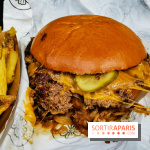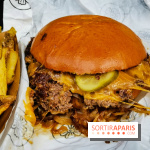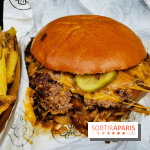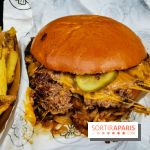 Blossom Burgers & Beers: the latest burger spot in Paris
New spot alert! Blossom Burgers & Beers is THE latest burger spot and the talk of Paris over the past weeks. Especially because Jarvis Scott ("Top Chef France" 2021) has created a pork-based burger recipe. But also because of the delicious smash and cheese burgers. [Read more]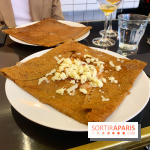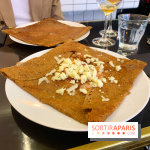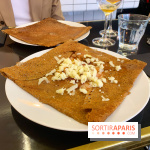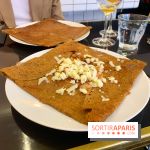 Tanguy, the new crêperie in Paris 10th arrondissement
Head to Paris 10th arrondissement to discover Tanguy, a new creperie providing Breton crepes made by the book, thin and crunchy! [Read more]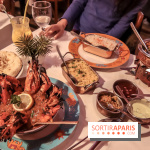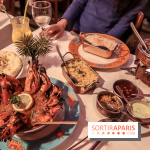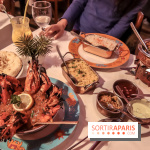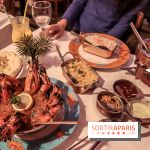 Jaipur Café, an Indian restaurant in Paris
Jaipur Café in Paris is a sound value. Are you looking for an Indian restaurant? If so, find your way to Gare de l'Est in the 10th arrondissement to enjoy delicious meals, perfectly seasoned and cooked. [Read more]
Enjoy!