Published by Manon C., Julie M. · Photos by My B. · Published on 10 February 2022 at 13h12
How about enjoying a stroll by the Canal Saint-Martin and discover a few indulging addresses in the neighborhood! Let's eat!
The Canal Saint-Martin probably is one of the loveliest places in town. For a picnic, a stroll or a nap, there are many Parisians and tourists walking around here on sunny days.
And since a stroll whets the appetite, everybody knows it, we have come up with a nice guide to the best indulging restaurants by the Canal Saint-Martin!
The best food places by the Canal Saint-Martin:




Gros Bao, the new tasty spot by Petit Bao team
Drum rolls… Petit Bao team has opened a new restaurant in Paris: Gros Bao, near the Canal Saint-Martin. [Read more]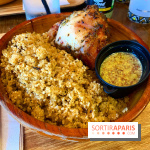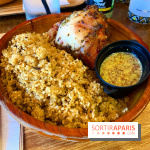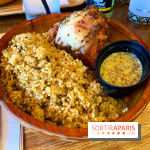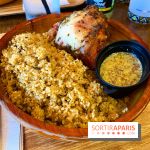 New Soul Food opens Le Maquis, a temple of African-European street food
Famous food truck New Soul Food opens its first "real-life" restaurant, a stone's throw from the Canal Saint-Martin. At Le Maquis, enjoy exclusive and really enjoyable African-European street food. [Read more]




BBP Canal: new beer bar and restaurant by Brussels Beer Project in Paris
Good news for people fond of Brussels Beer Project Pigalle since the brand has opened a second bar: BBP Canal, a stone's throw from the Canal Saint-Martin. In addition to homemade brewed beers, this new place provides a brunch daily. [Read more]




Djawa, the Indonesian street food brand, opens a restaurant by Paris Canal Saint-Martin
Immediate boarding to Indonesia thanks to Djawa colorful and flavorful dishes. The brand opens a fifth restaurant at quai de Valmy by the Canal Saint-Martin and offers Indonesian specialties, all available in vegetarian version! [Read more]




Canal Poké, healthy and original poke bowls
Japan-inspired poke bowls, sounds yummy, right? You can find them at Canal Poké. Healthy, delicious and hearty bowls served with a nice miso soup before you wrap your meal up with some very nice pastry. [Read more]




Loui's Corner, restaurant and beautiful terrace in Paris 10th arrondissement
We go to Loui's Corner to enjoy the beautiful and sunny double-terrace, have a cocktail, listen to music every two Thursdays and eat simple yet generous dishes inspired by New York cuisine. [Read more]




Acqua e Farina, the Italian spot near Paris Canal Saint-Martin
Acqua e Farina is a restaurant enchanting lunches and dinners in Paris, by the Canal Saint-Martin. On the menu, antipasti, hearty pizzas and cocktails to spend summer 2019 in the best conditions possible! [Read more]




La Bibimerie, the restaurant for revisited bibimbaps
La Bibimerie, here's the name of the new restaurant that shakes up your taste buds in Paris 10th arrondissement. A restaurant giving pride of place the famous Korean dish: the bibimbap. La Bibimerie revisits it its own way and present its Bibim with original cookings. [Read more]




Mamiche opens a second bakery in Paris
Big news for good bread lovers, Mamiche has opened a second bakery in Paris 10th arrondissement! [Read more]
As well as: Ten Belles, Le Bichat, le Comptoir Général, Siseng, Holy Belly, Street BKK Grill & Beer Canal, Jules et Shim, Du Pain et des Idées, La Taverne de Zhao, le Café A, Bricktop Pizza...