Published by My B., Rizhlaine F. · Photos by My B. · Published on 31 July 2022 at 17h38
July means summer is officially here! The occasion to get out and enjoy the beautiful weather in Paris! Between entertainments by the water and exhibitions you have not had the time to visit yet, you will have fun this summer!
Between outdoor activities centers, fitted beaches, museums and exhibitions and terraces where you can chill all summer round, you will not be bored in Paris in July.
Unmissable: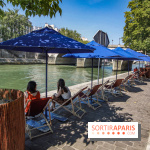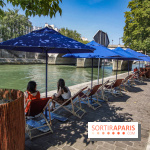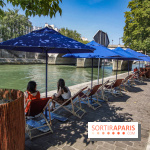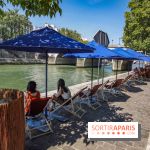 Paris-Plages 2022, dates and program
Paris-Plages is back this summer, from July 9 to August 21, 2022, by the Seine and at the Bassin de la Villette. Entertainments, deckchairs, swimming sessions and relaxation await for a great summer in Paris. [Read more]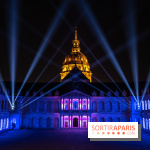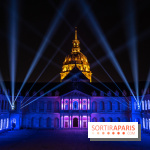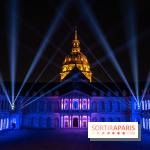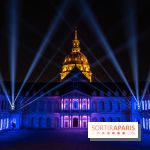 Nuit aux Invalides 2022 in Paris: the Napoleon light and sound show returns -tickets
Nuit aux Invalides, or Night at the Invalides, is THE wonderful light and sound show in Paris this summer. The organization announces the show is back from July 16 to September 1, 2022, to take us back to Napoléon Bonaparte's history. A magnificent show to book now! [Read more]




Paris Carnaval Tropical 2022 - Program
Paris Carnival Tropical returns this Sunday July 3, 2022. As it happens every year, music, colors, and dancing take over Paris to make you travel under the sun. Let us enjoy a festive and muy caliente break for a day paced by tropical sounds and dances. [Read more]




Fête du Cinéma 2022 and movies for €4 for all
From July 3 to 6, 2022, Fête du Cinéma is back for the 37th edition. Once again, this is the perfect occasion to enjoy movies for €4. [Read more]




Summer 2022 music festivals in Paris and Île-de-France
It is often said that music is soothing. And it is true. And this is why lots of festivals pop here and there in the city over the summer. So, if you are looking for something soothing, here are the summer 2022 music festivals in Paris and Île-de-France. [Read more]
This weekend in Paris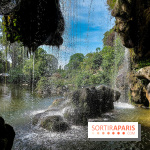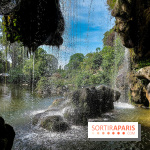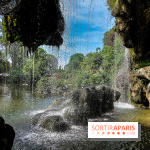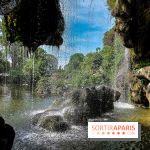 This weekend in Paris and Île-de-France
What can we do this weekend in Paris and Ile-de-France? A great program awaits with exhibitions, walks, thrills, shopping and sport... You will have many ideas to enjoy this weekend in Paris and Île-de-France. [Read more]
Good deals of the summer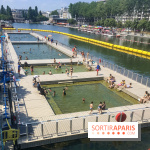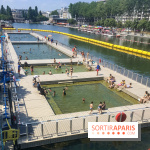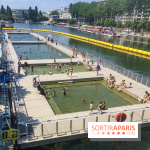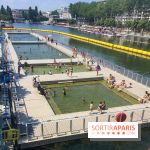 Swimming and Beach Areas in Paris and Ile-de-France this summer 2022
There are beaches and swimming areas in Paris and the region! That is why Sortiraparis has done the work for you, putting together this list of beaches along lakes, rivers, pools or any other body of water of water where you can cool off and relax in the sun this summer 20222. Paris can also be your next beach resort destination! [Read more]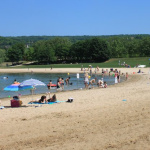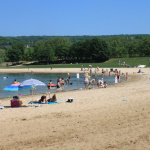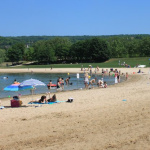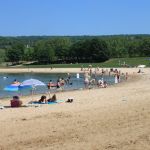 Outdoor activities centers in Ile de France
To feel on vacations without riding the train or driving for 2 hours, the perfect solution is the outdoor activities centers! These artificial beaches are great to sunbathe, swim like by the sea, but including not too expensive activities as a bonus. Parisians or tourists, here is a lovely and cheap solution… to enjoy some relaxing time near our capital. Sortiraparis tells you everything about the 12 outdoor activities centers in Ile de France where swims and entertainments await. [Read more]




Where to cool off this summer 2022 in Paris and Île-de-France?
Heatwave alert in Paris! It is hot in Paris, very hot, and in our own corner we looked the best spots to cool off in Paris. Movie theaters, swimming pools, beaches as well as bars and restaurants, we offer you the best of what Paris has to give in the summer. [Read more]




The most beautiful outdoor swimming pools in Paris and Île-de-France
Is there something more pleasant than bathing in the open air and bask in the sun when it is out? Sortiraparis gives you the list of outdoor swimming pools open in Paris and its Île-de-France. Here is a good way to relax and have fun outside and soak in vitamin D thanks to the sun. [Read more]
Museums and exhibitions:




July 2022's free exhibitions in Paris and Île-de-France
It is already time to discover July's free exhibitions in Paris! As summer is in full swing, there are cultural good deals waiting for you in the sky of Paris. Here we go for the month's free exhibits! [Read more]




Free museums and monuments in Paris and Ile de France
Looking for a free museum in Paris? Musée des Beaux-Arts, Musée d'Art Moderne, Musée de l'Aviation, Musée des Arts Asiatiques, over 20 museums are free of charge, all year round, so, discover them! [Read more]
Walks: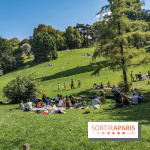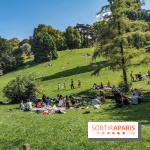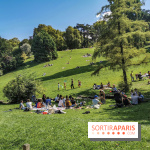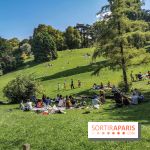 Picnicking in Paris this summer 2022: the best sposts in town!
Sunny days are back, and we want to go out and enjoy a picnic. Whether you are into classic or quirky places, Paris is filled with spots where to picnic peacefully or along with many people and meet other fans of tablecloth and wicker basket to put on the grass. Let us browse the best spots! [Read more]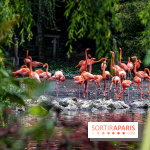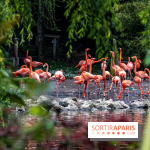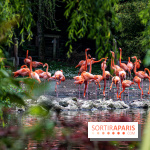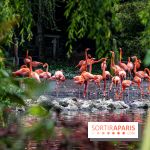 Guide 2022 to zoos, aquariums, and menageries in Paris and its surroundings
Looking to go away and meet animals in their environment? Let us meet in the different zoos and menageries in Paris and the region or further, and if you do not know where to go, we have got covered! Here is a great guide to help you make your choice. Vincennes, Thoiry, Jardin des Plantes… As many opportunities to learn more about nature. [Read more]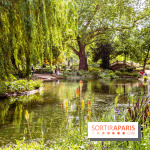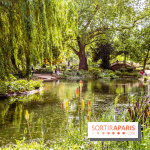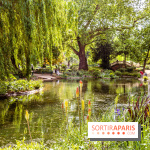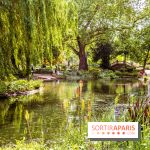 The most beautiful parks and gardens in Paris and its area
Paris is filled with wonderful gardens and parks, green settings inviting you to relax, far from the city's hustle and bustle. Here are the most beautiful green places in the city and in Île-de-France! [Read more]




Little-known parks and gardens in Paris, secret places to discover now
With sunny days coming up, parks, gardens, and squares in Paris attract many Parisians and tourists looking for a place in the sun. We offer you to go on the discovery of these little-known places, lovely green settings that remain secret in Paris. [Read more]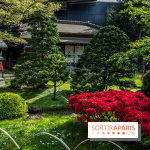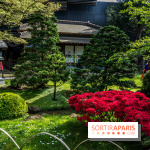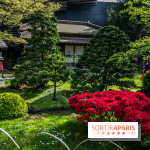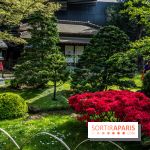 The most unusual parks and gardens in Paris
Feel like discovering another side of Paris? This time, we offer you to go and discover the most unusual parks and gardens in town, great green places likely to surprise you. [Read more]




Where to read in Paris? Parks and gardens perfect to have your head in a book
A great book and a quiet spot, here is the magic recipe for a delightful afternoon. Keep reading to find out more about the perfect park to have your head in a book while surrounded by a green setting! [Read more]




Where to see the remnants of long-gone places and monuments in Paris?
Paris was not made in one day. Even though the French capital now displays an exceptional heritage, its rich and eventful History led to the destruction of some places and monuments that yet marked their times. But today, there are some remnants we can still enjoy while roaming around town. The Bastille jail, the Tuileries Palace, the Wall of Philip II Augustus, or even Lutèce, discover the places where you can enjoy remnants of long-gone places in Paris. [Read more]




Paris history: where to find the city's oldest places?
Paris is a genuine open-air museum and the City of Lights makes us want to explore its history. Come along and discover the oldest locations in town! [Read more]
Leisures: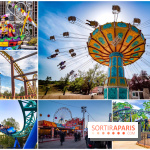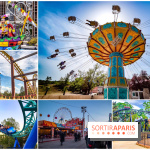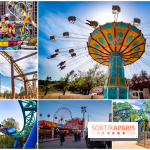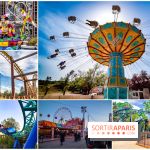 Guide 2022 to theme parks and funfairs in Paris and around
Feel like enjoying a few rides? With your family or friends, theme parks and other fairs are unmissable outings, and there are several of them in Paris and its surroundings. Discover the programs for this season 2022. [Read more]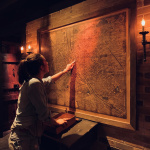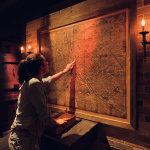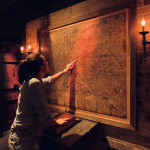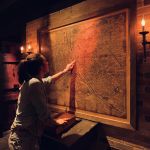 The best escape rooms and immersive experiences in Paris
Cannot get enough of the Adventures of Sherlock Holmes or solving mysteries of any sort? Have you dreamed of solving your own mystery in a haunted manor? Escape rooms let you experience these adventures for one hour with your family or friends. Use your cleverness, team spirit and your observation to help you win! [Read more]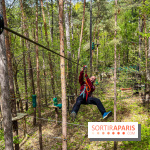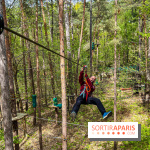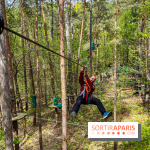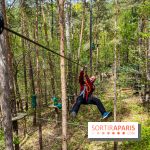 The best tree climbing sites in Ile-de-France
The Ile-de-France is full of dense forests with numerous tree climbing adventures' facilities. Just like a true adventurer, you can go prove just how smooth and agile you are (worthy of a true monkey, I bet). Put your agility to the test and enjoy fun challenges. [Read more]
Shows:
Restaurants and bars:




The best of new restaurants in Paris
Gourmet, bistronomic, affordable or trendy restaurant or soon to open, discover the best of new restaurants in town likely to arouse your taste buds. Discover the top of new restaurants in Paris, wonderful new venues you do not want to miss. [Read more]




The best restaurants in Paris listed by arrondissement
Looking for a great restaurant in Paris? There are many places likely to meet your needs! Here are the best restaurants in the French capital city listed by arrondissement. Keep reading to find out more! [Read more]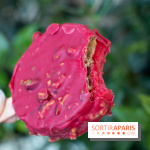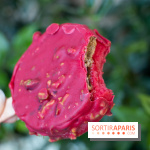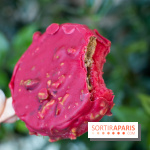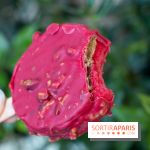 Where to have a tasty ice cream in Paris? The best ice cream parlors in Paris
How about making the most of sunny days and the warmer weather to discover what Paris ice cream parlors have in store? [Read more]




The best brunches in Paris: places we love
Sunday's brunch is now an unmissable meeting for Parisians, Ile-de-France inhabitants and tourists visiting the French capital. And to find THE perfect spot to shake up your taste buds and treat yourself, the editorial board concocted you a nice and little guide of the best brunches in Paris. So, let us book our Sundays, friends, shall we? [Read more]




The best venues to have brunch outside in Paris this spring-summer 2022
The sun is back and one is eager to brunch on a terrace! Here are the best locations in town for a mouthwatering, smart and indulging brunch. [Read more]




The best tearooms in Paris
Are you looking for a great tearoom in Paris for a sweet break? Head to one of our favorite tearooms... It will tickle your taste buds and you will have a very delightful time in the French capital! [Read more]




The best Coffee Shops in Paris
Coffee lovers unite! Because a coffee break is a ritual shared by many people worldwide, we decided to make you discover the best coffee shops in Paris. [Read more]
Parties, bars, and terraces:




Top new terraces for this spring-summer 2022 in Paris
Looking for a fantastic and new terrace in Paris to sunbathe? Although some terraces are famous to sunbathing fans, others recently opened or are coming back for the summer of 2022, blowing a wind of freshness and novelties in the city. Discover our selection of new terraces and rooftops to have a great spring-summer season in Paris! [Read more]




Where to dance outdoors in Paris? Festive locations for the warmer weather!
Where can we go and dance this summer in Paris? If you happen to be looking for a festive place where to dance in the open air in Paris all summer long! [Read more]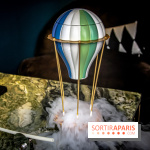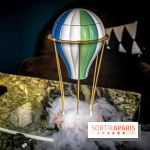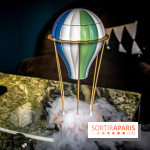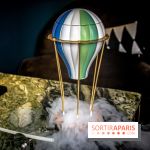 Quirky bars in Paris, concepts to discover asap
Looking for a quirky bar to have a drink with friends? Perfect, Paris is full of original and surprising spots! He are our craziest locations to have a good night. [Read more]




The best outdoor cocktail bars in Paris for spring-summer 2022
Terraces are back in Paris, and if you are looking for a great spot to sip on a cocktail, we have got you covered! Here are our favorite places that are returning to Paris spring-summer 2022! [Read more]
Family outings