Published by La rédaction · Photos by My B. · Published on 12 May 2022 at 17h45
In the mood for a muy caliente restaurant? Whether it be Mexican, Peruvian, Brazilian or Colombian, South-American food makes your taste buds lacking fiesta party. Are you looking for the perfect spot to shake your palate up? Here are the best restaurants to try.
If you happen to be in a caliente mood, how about enjoying a Mexican, Brazilian, Argentinean or even Amazonian restaurant? To make sure you will have a ball, keep reading. Here are the top 7 restaurants ready to make you travel, welcoming you on their terraces or inside depending on the weather.
The best south-American restaurants:




Asado: the Argentinean street-food restaurant by Clasico Argentino in Paris
Ready to fly to a delicious journey to Argentina? Take your boarding card, buckle up and let us head to Paris 2nd arrondissement, to discover Asado. This new indulging address by Clasico Argentino shines a light on the staple empanadas, as well as the famous beef meat so dear to the inhabitants of this gorgeous South American country! Shall we pay them a visit? [Read more]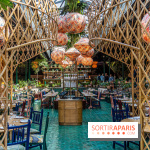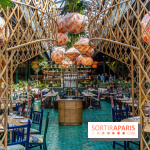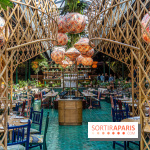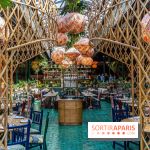 Andia, La Gare restaurant serving indulging Latino food
Andia is the restaurant set in Paris 16th arrondissement replacing La Gare and taking your taste buds to a journey to Latin America, in the heart of the Andes. From dishes to the restaurant with a verdant terrace, one is taken to the Amazonian Forest in Mexico. Great spirit and change of scenery! [Read more]




Mi Tierra, a genuine Colombian restaurant in Paris
Mi Tierra is a genuine Colombian restaurant expecting you in Paris 8th arrondissement, with a new and welcoming décor. Enjoy tasty and indulging dishes as if you were there! [Read more]




La Estancia, the festive Argentinean steakhouse in Paris
La Estancia is the place to be for meat-lovers looking for Argentinean beef and Latin American dishes, aka the perfect restaurant for a big table of friends, to share guacamole, empanadas and more indulging ceviche dishes. [Read more]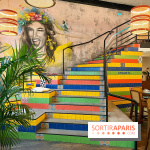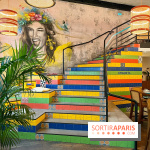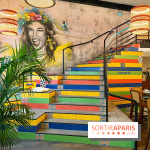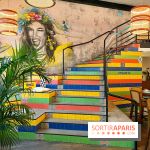 Uma Nota, Japanese-Brazilian food, exotic cocktails and wild parties
Here is a fantastic mix! Uma Nota shines a light on Japanese-Brazilian food in a colorful setting also the very theater to wild parties several nights a week. [Read more]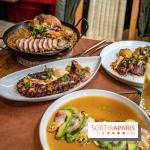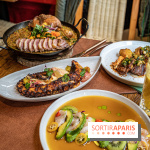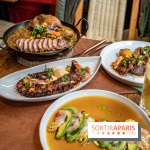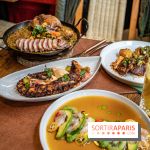 Selva, the incredible South-American restaurant-cocktail bar in Paris and its seasonal menu
Selva, this is the name of this South-American restaurant in Paris. Head to the 5th arrondissement, across the Musée de Cluny to enjoy original Latino dishes filled with spices and cooked over charcoal. [Read more]




Oxte: Enrique Casarrubias' Michelin-starred gourmet Mexican restaurant
At Oxte, chef Enrique Casarrubias mixes flavors from his childhood in Mexico with French gastronomy. A Michelin-star-winning combo. [Read more]




El Vecino, the latest Mexican taqueria in Paris
Mexican street food in all its diversity at El Vecino, a small taqueria that opened in Paris. On the menu, tacos galore! [Read more]




Totuma, the latest Venezuelan street-food restaurant
Feel like discovering new flavors? How about trying Venezuelan street-food? This is what the latest restaurant in Paris 11th arrondissement, Totuma, offers. On the menu, arepas, tequeños, and even tajadas… [Read more]




Biondi, the bistronomic restaurant taking you to Argentina
Set in Paris 11th arrondissement, Biondi invites you to travel to Argentina. On the menu, meats (delicious, obviously) rub shoulders with specialties from Messi's country. [Read more]




Paris-Boca, the new Argentinean canteen in Paris 9th arrondissement
Rue Pierre Fontaine in Paris 9th arrondissement, restaurant Paris-Boca has just opened. On the menu of this Argentinean canteen? Pizzas, genuine symbol of the Argentinean street-food. [Read more]




Coyo Taco, hearty and flavorful tacos in Paris 2nd arrondissement
Do you like tacos? Well, you are going to be happy! Miami-based Coyo Taco has come to Paris with delicious tacos, quesadillas and other fleshy burritos recipes. [Read more]




Pitanga, the new French-Brazilian restaurant in Paris 1st arrondissement
Pitanga is the name of the new and festive Brazilian restaurant that has just opened in Paris 1st arrondissement. On the menu? Tapas, cocktails and French-Brazilian-inspired gastronomy. [Read more]




Mina's, the new Brazilian street-food restaurant in Paris 10th arrondissement
Mina's is the brand-new restaurant devoted to Brazilian street food that has opened on rue de Paradis in Paris 10th arrondissement. On the menu, Brazilian chef Alexandre Furtado has concocted päes de queijo, beef picanha, and even pudim for dessert. [Read more]




ACÀ Pigalle: the new 100% Mexican taqueria in Paris
Calling all spicy and colorful flavors! After "El Guacamole" street-food eatery in Paris 10th arrondissement, the merry team does it again with ACÀ Pigalle. In this new 100% Mexican taqueria, come and tickle your taste buds with delicious recipes of burros, tacos, and quesadillas. [Read more]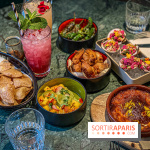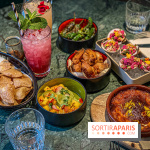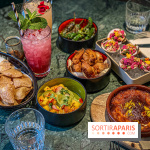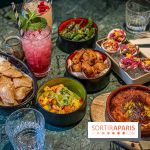 Mamacita, the latest and caliente Mexican restaurant in Paris
Mamacita, this is the name of the latest Mexican restaurant – cocktail bar opening in Paris 9th arrondissement, a stone's throw from Le Grand Rex. Tasty and fresh products, only homemade dishes, a beautiful dinning room with a DJ booth, a genuine and rocking bartender, you'll love to go there! [Read more]




Kouki, the Japanese Mexican canteen in Paris
Kouki, this is the name of the "fast good" restaurant mixing Japan flavors with delicious Mexican dishes. Tasty poke bowls, as well as revisited Asian tacos and original ramens are on the menu. [Read more]




Chilam Bastille: new Mexican restaurant in Paris
After a small eatery open in the Marais neighborhood, then the beautiful stand at Ground Control Halle Charolais, Chilam presents its new and third Parisian address nestled by Bastille. The occasion to enjoy new Mexican flavors! [Read more]




Made Mex, the "Mex-healthy" corner in Paris 3rd arrondissement
At Made Mex, we enjoy generous tacos and burritos. Moreover, produces are ultra-healthy: French poultry, organic beef, PDO cheese, fresh vegetables of the day… a real "Mex-healthy" [think Mexican and healthy] experience! [Read more]




Jesus Maria, a nice French-Mexican restaurant near Pigalle
Jesus Maria is the new French-Mexican restaurant near Pigalle. We enjoy dishes to share with friends like Mexican tapas: pork belly, beef chunk, foie gras tacos, ceviche and guacamole off course! [Read more]
Muy caliente!