Published by Julie M., My B., Cécile D. · Photos by My B. · Published on 4 July 2022 at 19h14
A new week begins and with it, a whole range of things to discover in Paris and around! Keep reading to find out more about the best deals of the week (July 4 to 10, 2022) in Paris and Île-de-France.
All week long, from July 4 to 10, 2022, Sortiraparis gives you a selection of good deals to enjoy as much as possible in Paris and Île-de-France!
What to do in Paris or in Île-de-France? Every day, enjoy entertainment to enjoy in the Paris area on your own or with your family. Games, museums, shows and concerts, sporting entertainments... As well as lovely walks around Paris. Sortiraparis.com has a few ideas to keep you busy. Keep reading!
Top outings of the week:




This weekend - July 8, 9 and 10, 2022 - in Paris and Île-de-France
What can we do this weekend (Friday July 8, Saturday 9, and Sunday 10, 2022) in Paris and Ile-de-France? A great program with Paris Plages, the K-Food festival, as well as exhibitions, walks, thrills, shopping and sport... You will have many ideas to enjoy this weekend, but please comply with health guidelines. Keep reading to find out what to do this weekend (July 8 to 10, 2022) in Paris and Île-de-France. [Read more]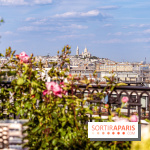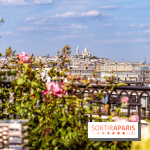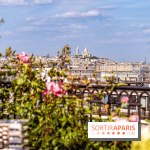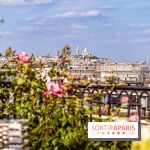 What to do this Sunday July 10, 2022, in Paris and Île-de-France
What do to this Sunday July 10, 2022? Sortiraparis comes along with you every day to tell you more about outings to enjoy on your own or with your family in Paris and Île-de-France. Keep reading to find out more about what to do on Sunday July 10, 2022. [Read more]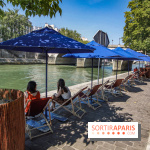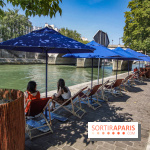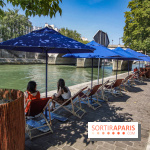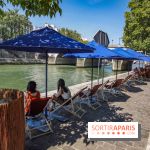 Paris-Plages 2022, dates and program
Paris-Plages is back this summer, from July 9 to August 21, 2022, by the Seine and at the Bassin de la Villette. Entertainments, deckchairs, swimming sessions and relaxation await for a great summer in Paris. [Read more]




K-Food Festival 2022 at the Carrousel du Louvre
K-Food festival is back on July 8 and 9, 2022, in Paris, at the Carrousel du Louvre. For two days packed with discoveries, go and discover Korean gastronomy thanks to tasting, cooking classes, K-Pop shows and entertainments. [Read more]




What to do this Saturday July 9, 2022, in Paris and Île-de-France
What do to this Saturday July 9, 2022? Sortiraparis comes along with you every day to tell you more about outings to enjoy on your own or with your family in Paris and Île-de-France. Keep reading to find out more about what to do on Saturday July 9, 2022. [Read more]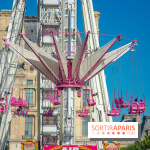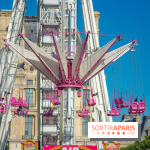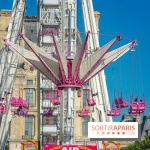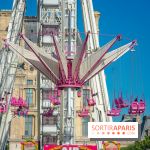 What to do this weekend, July 9 and 10, 2022, with children in Paris
What are we doing this weekend in Paris with children? These Saturday July 9, and Sunday 10, 2022, let us make the most of the beautiful weather and good deals in Paris to have fun with your family. [Read more]




What to do this Wednesday July 6, 2022, in Paris and Île-de-France
What do to this Wednesday July 6, 2022? Sortiraparis comes along with you every day to tell you more about outings to enjoy on your own or with your family in Paris and Île-de-France. Keep reading to find out more about what to do on Wednesday July 6, 2022. [Read more]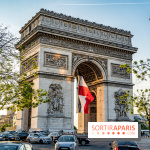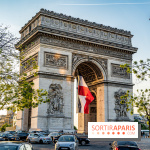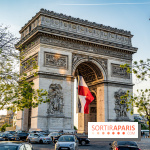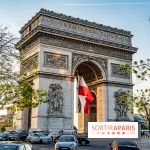 What to do this Monday July 4, 2022, in Paris and Île-de-France
What do to this Monday July 4, 2022? Sortiraparis comes along with you every day to tell you more about outings to enjoy on your own or with your family in Paris and Île-de-France. Keep reading to find out more about what to do on Monday July 4, 2022. [Read more]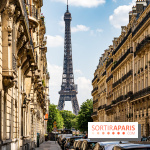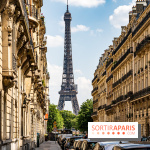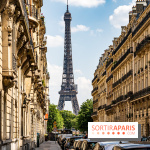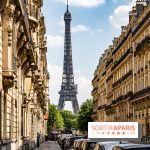 What to do this Thursday July 7, 2022, in Paris and Île-de-France
What do to this Thursday July 7, 2022? Sortiraparis comes along with you every day to tell you more about outings to enjoy on your own or with your family in Paris and Île-de-France. Keep reading to find out more about what to do on Thursday July 7, 2022. [Read more]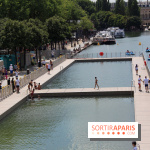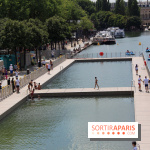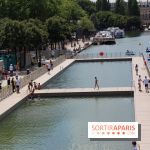 Paris Plages 2022: free open-air swimming pools at the Bassin de la Villette
It is official, the Bassin de la Villette is back for Paris Plages 2022, from July 9 to August 21! We will enjoy summer with 2 pools and 2 paddling pools of different depths set within the Bassin de la Villette by the Quai de la Loire. Swim to relax or to work out, in a summery atmosphere, and for free from 11 a.m. to 8:30 p.m. for free. [Read more]
Walks in Paris: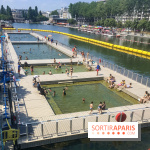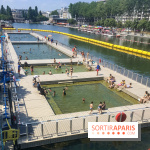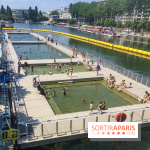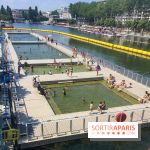 Swimming and Beach Areas in Paris and Ile-de-France this summer 2022
There are beaches and swimming areas in Paris and the region! That is why Sortiraparis has done the work for you, putting together this list of beaches along lakes, rivers, pools or any other body of water of water where you can cool off and relax in the sun this summer 20222. Paris can also be your next beach resort destination! [Read more]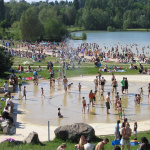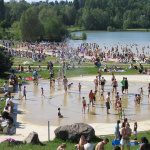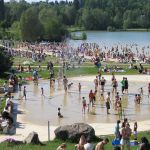 Where to swim for free in Paris and Ile de France this summer 2022?
Heat is hitting hard and you are looking for a beach where to sunbathe and bathe for free? To feel like on vacay without paying at all, discover the greatest spots where you can take your family and friends in Paris and Ile-de-France. [Read more]




To best places to sunbathe in Paris!
It is sunny and warm, and there you are, ready to sunbathe. We saw you coming, and therefore we give you our favorite sports to sunbathe in Paris! [Read more]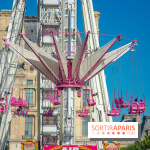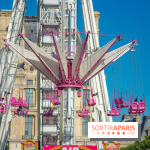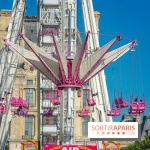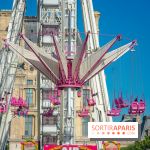 Tuileries funfair 2022, dates of the funfair in the heart of Paris
The Tuileries funfair, the famous human-sized family-friendly funfair in the heart of Paris within the Tuileries garden, is back from Saturday June 25, to Sunday August 28, 2022. Did you miss merry-go-rounds and donuts? This is time to treat yourself! [Read more]




10 free or cheap rooftops to get a breath of fresh air and the best views in Paris
A free (or almost) and fabulous rooftop? Whether you are looking for fresh air during a heatwave or simply looking for one of the most beautiful viewpoints to admire Paris without breaking the bank, here are 10 great ideas to have the best spots overlooking the city without ending up broke. [Read more]




Open Gardens 2022 in Paris and Ile-de-France: when art comes to parks
Open Gardens in Ile de France is back for its sixth edition. This summer 2022, from July 2 to August 28, Ile-de-France inhabitants can enjoy two months of entertainments and original outings in the green spaces of their cities. [Read more]
Exhibitions in Paris:




Free museums and monuments in Paris and Ile de France
Looking for a free museum in Paris? Musée des Beaux-Arts, Musée d'Art Moderne, Musée de l'Aviation, Musée des Arts Asiatiques, over 20 museums are free of charge, all year round, so, discover them! [Read more]




2022's most awaited exhibitions in Paris
What exhibitions are waiting for us in Paris in 2022? After an uneven cultural year, we are looking forward to finding wonderful exhibitions in Paris and Île-de-France museums, and we are sure there will be many of them. Keep reading to know more about the dates of this year's exhibitions. [Read more]




July 2022's free exhibitions in Paris and Île-de-France
It is already time to discover July's free exhibitions in Paris! As summer is in full swing, there are cultural good deals waiting for you in the sky of Paris. Here we go for the month's free exhibits! [Read more]




Immersive exhibition inspired by the Lantern Festival at Paris Korean Culture Center - Our pictures
To celebrate the Taste Korea festival, the Centre culturel coréen – or Korean Culture Center – nestled in Paris 8th arrondissement concocts an exclusive immersive and free exhibition inspired by the famous lantern festival. Meet from June 30 to September 9, 2022, to enjoy this fabulous journey! [Read more]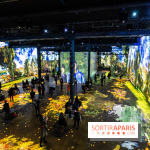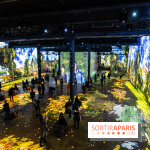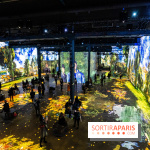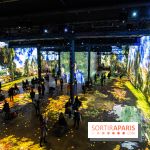 Cézanne at the Atelier des Lumières: the unmissable exhibition to enjoy now - our pictures
A door to Provence in the middle of Paris: from February 18, 2022 to January 1, 2023, the Atelier des Lumières takes us on an unusual journey through the "Cézanne, the Lights of Provence" exhibition. [Read more]




L'Air des Géants, the free open-air inflatable exhibition of La Villette
Party never stops in La Villette. And what would a party be without a huge inflatable structure? From July 1 to 24, 2022, come and discover the crazy "L'Air des Géants" exhibition to enjoy for free in the La Villette park. [Read more]
Movies:
Shows:




Paris Jazz Festival 2022 at the Parc Floral: lineup of the free nighttime shows
Paris Jazz Festival is back to the Parc Floral from June 29, to September 7, 2022, always featuring so many musical talents to discover in a bucolic setting. Here is the lineup of the free nighttime shows! [Read more]




Classique au Vert festival 2022: free concerts in Paris Parc Floral
The Classique au Vert festival returns from June 29 to September 7, 2022, in the heart of Paris Parc Floral. Classique au Vert invites music lovers and neophytes to enjoy good tempo and great weather with famous and rising artists. [Read more]




The Magic of Motown live at Paris Le Grand Rex in July 2022
For the 60th anniversary of cult label, English band "The Magic of Motown" will exceptionally perform their show at Paris Le Grand Rex on July 9, 2022. [Read more]
Shopping:




Summer sales 2022 in Paris: dates, tips and good deals!
Summer sales 2022 are coming! This year, they are set to take place from June 22 to July 19, 2022. This is the perfect occasion to go on a shopping spree and find heart-stopping pieces for a bargain. Here are all our tips and tricks and good deals to make the most of this fantastic sale period. [Read more]




Dior Paris 30 Montaigne, store – museum, café and restaurant, opens
The iconic Dior location set 30 Avenue Montaigne reopens and unveils a new face. Renovated and redesigned, here is a place likely to delight all fashion addicts, as well as foodies looking for an indulging café or sophisticated restaurant. [Read more]




Summer sales 2022 in Paris: shopping malls' exceptional opening hours
Summer sales are on from June 22 to July 19, 2022. On the occasion, shopping malls and department stores change their opening hours and offer animations for shoppers! [Read more]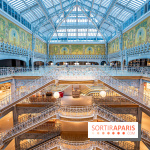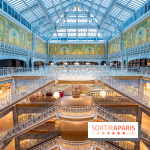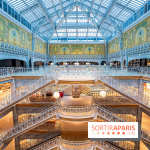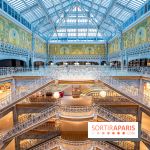 La Samaritaine goes to the seaside in Paris: entertainments calendar!
A summer wind blows on the La Samaritaine! From May 18 to August 30, 2022, the Parisian department store takes you to the sea with a great calendar of holiday-inspiring free entertainments. Sand sculpture, photocall and giant deckchair, here is what to expect! [Read more]




The Poste du Louvre opens
Historic building a stone's throw from Paris Halles area, the Poste du Louvre, opens this Monday January 10, 2022. In addition to the famous post office that is to open next week this 5-story place now provides a shopping mall, social housings, a 5-star hotel, a restaurant, a rooftop bar, and a plant-filled terrace. [Read more]
Eating and drinking:




The best restaurants in Paris Marais neighborhood
Are you looking for a lovely restaurant in the Marais neighborhood in Paris? We have selected you the crème de la crème of this ultra-trendy spot. From breakfast to dinner, here are the best of the Marais restaurants we tried and approved! [Read more]




Guide to the best croque-monsieurs in Paris
How about having some croque-monsieur – or grilled cheese – today? Here are restaurants in Paris where you can have this French cuisine classic. [Read more]




Where to eat for under €15 in Paris? Affordable restaurants to enjoy
It is possible to eat well and cheap in Paris! And to prove it, we have selected some of our favorite restaurants where you can eat for under €15. [Read more]




Summum Rooftop, the huge restaurant-bar terrace and crazy and festive brunch in Créteil
Summum Rooftop is the latest spot doubling as a bar, restaurant, beer garden with 3 terraces covering over 600sqm of surface in South-East Paris in Créteil. Within metro reach, you will love this crazy rooftop serving divine brick-oven pizzas and brunch on Sundays. [Read more]




Seveste – Montmartre's Théâtre de l'Atelier terrace-restaurant
Seveste is the name of the terrace-restaurant taking over the square of the Théâtre de l'Atelier. Set in Montmartre, within walking distance from the Sacred heart, discover siblings Alexis and Josselin Flocon's lovely bistro cuisine. [Read more]




Cléo, Bruno Aubin's lively and affordable restaurant at Le Narcisse Blanc
Come along and discover Cléo, Chef Bruno Aubin's exquisite restaurant at Le Narcisse Blanc serving lively, gourmet and affordable cuisine. [Read more]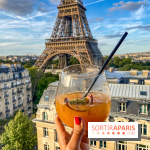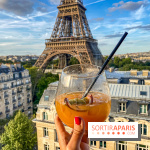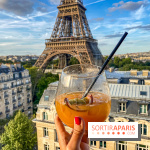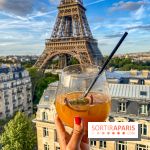 The most beautiful rooftop terraces in Paris this spring-summer 2022
In Paris, rooftops are now a must. These spots set high allow you to sip a good drink or enjoy tasty dishes while enjoying a view on the roofs of the French capital! As sunny days are back, here are the best places to enjoy this spring-summer 2022! [Read more]




Terraces by the Seine in Paris this spring-summer 2022
In Paris, barges, open air cafés and terraces take over the Seine riverbanks as soon as sunny days are here. Let us find you the perfect spot for a drink by the water, and make the most of the spring-summer 2022, shall we? [Read more]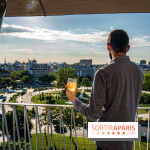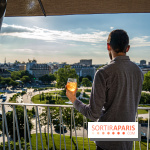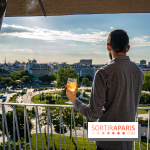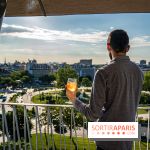 An inexpensive rooftop in Paris? Our perched and affordable selection
Who said Paris rooftops were always prohibitively expensive? We will prove them wrong giving you a selection of the best perched and affordable locations. Inexpensive deals are to be found here! [Read more]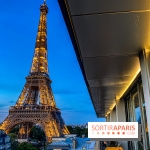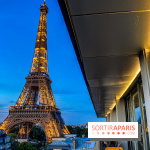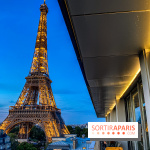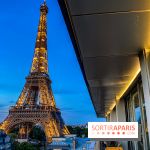 10ème Ciel, the temporary tapas and rooftop bar across the Eiffel Tower is back
How about getting on a one-on-one date with the Eiffel Tower? 10ème Ciel, here is the name of the temporary tapas bar, provided from July 9 to August 21, 2022, by the Pullman Tour Eiffel. [Read more]




July's best terraces in Paris
Are you looking for a terrace to soak vitamin D up? Let us browse the terraces in Paris open in July 2022. To have a bite or a drink, there are always great places in Paris. [Read more]
Sports & wellness:




The most beautiful outdoor swimming pools in Paris and Île-de-France
Is there something more pleasant than bathing in the open air and bask in the sun when it is out? Sortiraparis gives you the list of outdoor swimming pools open in Paris and its Île-de-France. Here is a good way to relax and have fun outside and soak in vitamin D thanks to the sun. [Read more]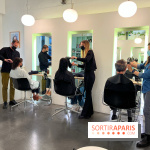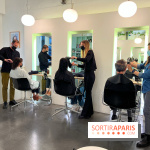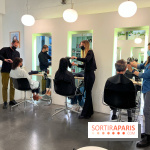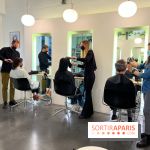 The best hair salons in Paris
Feel like getting a new hairdo? Mad at your usual hairdresser? Do not panic, we have got you covered with hair salons to meet your needs and when you will leave them, you will not be disappointed. [Read more]




Quai 54, the biggest streetball championship returns to Paris
Quai 54 - the world's biggest streeball tournament - returns on July 9 and 10, 2022, to Paris, in front of the Eiffel Tower. On the menu? Several teams from all over the world, professionals, amateurs and NBA players, as well as surprise concerts by major artists from the French and international hip-hop scene. [Read more]
Coming up:




Bastille Day, July 14, 2022's concert on Paris Champ de Mars
To end Bastille Day 2022 - or France's National Day - on a high note, the Orchestre national de France, the Chœur and the Maîtrise de Radio France await you on the Champ de Mars on Thursday July 14, 2022, at 9:15 p.m., for a fine symphony concert at the foot of the Eiffel Tower. Stay tuned to discover the full program! [Read more]




Where to watch July 14, 2022's Bastille Day fireworks in Paris?
Each Bastille Day, everyone head to the Eiffel Tower to watch the firework show making children and adults very happy on July 14... Restaurants, bars, pitches, public gardens, terraces, which spot will be the best, with the most beautiful views to be blown away? Keep reading to find out more! [Read more]




Firework shows on July 13 and 14, 2022, in Paris and Ile-de-France
Discover the most beautiful Bastille Day fireworks on July 13 and 14, 2022, in Paris and its region. This year, fabulous pyrotechnist shows are to be performed again along with entertainments such as concerts and the famous Bastille Day firemen's ball. Discover the program near you and the best spots to make the most of Bastille Day in Île-de-France. [Read more]




Bastille Day: What to do on July 14, 2022, in Paris and Île-de-France? Program
What to do on July 14, 2022, in Paris and Île-de-France for Bastille Day? Between the military parade, the Eiffel Tower's firework show, the firemen's balls, and more good deals and entertainments expecting you on this public holiday, here are ideas to enjoy in the Paris area! [Read more]




Bastille Day Military Parade, July 14, 2022 on the Champs-Elysées, program
Bastille Day's traditional parade will take place on Thursday July 14, 2022. Meet on the Avenue des Champs-Elysées to attend this major event themed on "Sharing the Flame". This land and airshow will also pay tribute to Ukraine. Here is the program. [Read more]