Published by Julie M. · Published on 15 August 2022 at 20h10
Sortiraparis has found the best free outing ideas or very affordable deals to enjoy this weekend, on August 12 to 15, 2022, in Paris and Île-de-France.
Many new affordable outings are available this weekend, from August 12 to 15, 2022. Sortiraparis gives you their selection of free or affordable outings to make the most of the weekend!
Sortiraparis gives you the best of good deals of the weekend, on Friday August 12, Saturday 13, Sunday 14 and Monday 15, 2022
Unmissable events of the weekend:




Why is August 15th a public holiday in France? Origin and story of the Assumption
This Monday August 15, 2022 is the Assumption. Alongside other celebrations such as Christmas, the Ascension and All Saints' Day, the Assumption is celebrated by many Catholics every year. But do you know the story and origin behind this public holiday in France? Let us tell you more about it. [Read more]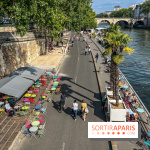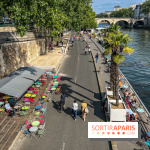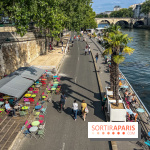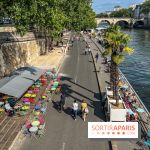 What to do on this Monday August 15, 2022, public holiday, in Paris?
What are we doing this Monday August 15 in Paris, on the Assumption? Between museums, open-air exhibitions, shopping spree, entertainments, tours and strolls or good deals, here are ideas to go out clever without ending up holding air. [Read more]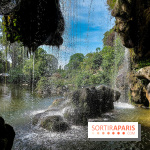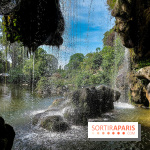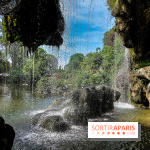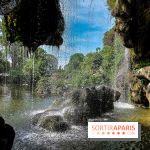 This Assumption weekend - August 12, 13, 14 and 15, 2022 - in Paris and Île-de-France
What can we do this Assumption weekend (Friday August 12, Saturday 13, Sunday 14 and Monday 15, 2022) in Paris and Ile-de-France? A great program with a gospel show, unusual tours, as well as exhibitions, walks, thrills, shopping and sport... You will have many ideas to enjoy this weekend, but please comply with health guidelines. Keep reading to find out what to do this weekend (August 12, 13, 14 and 15, 2022) in Paris and Île-de-France. [Read more]




What to do this Assumption weekend, August 13, 14 and 15, 2022, with children in Paris
What are we doing this Assumption weekend in Paris with children? These Saturday August 13, Sunday 14 and Monday 15, 2022, during the summer vacation. This weekend, of course, let us make the most of the entertainments held to delight children and adults. Here is how to enjoy your weekend in Paris. [Read more]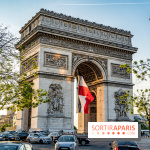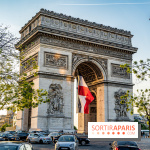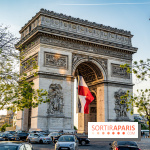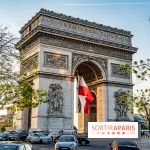 What to do this Monday August 15, 2022, in Paris and Île-de-France
What do to this Monday August 15, 2022? Sortiraparis comes along with you every day to tell you more about outings to enjoy on your own or with your family in Paris and Île-de-France. Keep reading to find out more about what to do on Monday August 15, 2022. [Read more]




A free gospel show on August 15 at the Place de la Bastille
On August 15, 2022, the gospel Total Praise Mass Choir takes over the Place de la Bastille for a great open-air and free show. For the Assumption, the Paris Gospel Festival throws a Paris Summer Gospel. [Read more]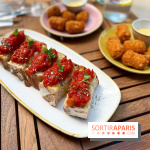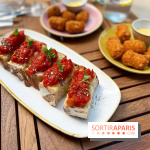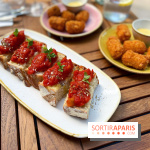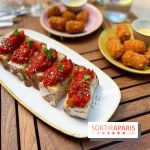 Restaurants open on August 15, 2022 in Paris: Great ideas
Calling all fans! We have found restaurants open this August 15, 2022, in Paris. Here are indulging ideas! [Read more]




Good deals of the week - August 15 to 21, 2022 - free or cheap outings in Paris and Île-de-France
A new week begins and with it, a whole range of things to discover in Paris and around! Keep reading to find out more about the best deals of the week (August 15 to 21, 2022) in Paris and Île-de-France. [Read more]




What to do this August 15, 2022, in Paris with kids?
If you happen to be in Paris on August 15, 2022, here are entertainments you can make the most of to entertain your children. Inside or outside, there is something for everyone! [Read more]
Strolls and walks of the weekend in Paris:
Exhibitions of the weekend in Paris:




Unmissable exhibitions running in Paris and Île-de-France
Every month, museums and galleries in Paris and Île-de-France display always more exhibitions. To help you choose your next outing in this host of options, we have selected a few exhibitions you need to visit in June 2022. [Read more]




Free museums and monuments in Paris and Ile de France
Looking for a free museum in Paris? Musée des Beaux-Arts, Musée d'Art Moderne, Musée de l'Aviation, Musée des Arts Asiatiques, over 20 museums are free of charge, all year round, so, discover them! [Read more]
Concerts and shows of the weekend:
[midroll]
Shopping in Paris this weekend:
Having a drink or a bite in Paris this weekend:
Sports and wellness:
Good deals coming up:




What to do this Saturday August 13, 2022, in Paris and Île-de-France
What do to this Saturday August 13, 2022? Sortiraparis comes along with you every day to tell you more about outings to enjoy on your own or with your family in Paris and Île-de-France. Keep reading to find out more about what to do on Saturday August 13, 2022. [Read more]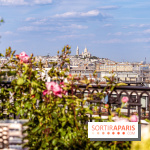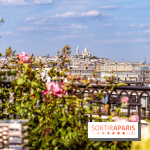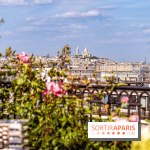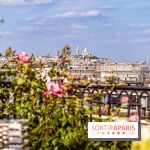 What to do this Sunday August 14, 2022, in Paris and Île-de-France
What do to this Sunday August 14, 2022? Sortiraparis comes along with you every day to tell you more about outings to enjoy on your own or with your family in Paris and Île-de-France. Keep reading to find out more about what to do on Sunday August 14, 2022. [Read more]




What to do with kids this Wednesday August 17, 2022, in Paris and Île-de-France
Looking for an activity to keep your children busy on Wednesday August 17, 2022, in Paris? Whether you are parents, grandparents, or a nanny, here is a selection of outings to enjoy in Paris with kids! [Read more]




What to do this Friday August 12, 2022, in Paris and Île-de-France
What do to this Friday August 12, 2022? Sortiraparis comes along with you every day to tell you more about outings to enjoy on your own or with your family in Paris and Île-de-France. Keep reading to find out more about what to do on Friday August 12, 2022. [Read more]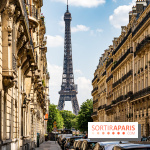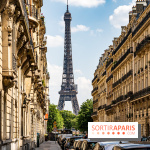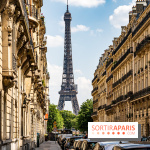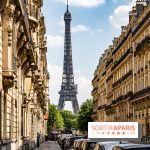 What to do this Thursday August 18, 2022, in Paris and Île-de-France
What do to this Thursday August 18, 2022? Sortiraparis comes along with you every day to tell you more about outings to enjoy on your own or with your family in Paris and Île-de-France. Keep reading to find out more about what to do on Thursday August 18, 2022. [Read more]