Published by La rédaction · Photos by My B. · Published on 23 May 2022 at 20h18
What exhibitions can we visit in May 2022 in Paris? The program of new exhibitions is coming and promises fantastic discoveries!
Paintings, sculptures, videos, installations... In May, enjoy whatever you may! Museums, art galleries, monuments and castles open for wonderful surprises.
Unmissable exhibitions in May 2022:




"Monnaies & Merveilles", our pictures of the exhibition at Monnaie de Paris
From May 12 to September 25, 2022, Monnaie de Paris devotes an exhibition to the infinite variety of shapes, textures and uses of coin called "Monnaies & Merveilles". [Read more]




JAM CAPSULE, the cultural immersive experience is up at Paris Expo Porte de Versailles
Alert! JAM CAPSULE, the immersive exhibition taking you to a sensory experience to discover the most beautiful visual universes is coming from April 27, 2022, to Paris Expo Porte de Versailles. Sign up from Wednesday April 20! Do not miss this event providing you with 5 magical 360° journeys. [Read more]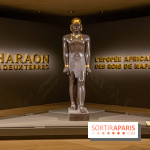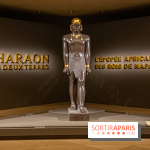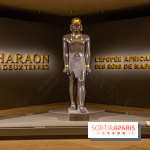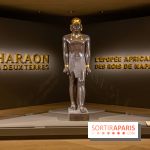 Pharaoh of the two lands, our pictures of the compelling exhibition
The Louvre dedicates an exhibition to Pharaoh Taharqa, former king of Napata, former capital of the wide kingdom of Nubia (current Sudan) from April 27 to July 25, 2022. The occasion to learn more about one of the most famous kings of his time. [Read more]




Germany, the 1920's, the exhibition about New Objectivity at Centre Pompidou
Have you heard about New Objectivity? From May 11 to September 5, 2022, Centre Pompidou introduces us to this art movement that developed in the 1920's in Germany. [Read more]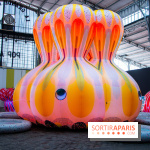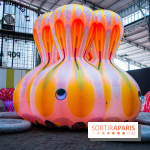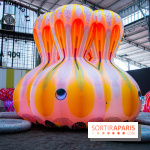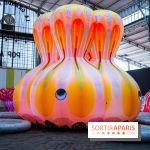 Pop air, the inflatable and immersive experience at the Grande Halle de la Villette: Our pictures
From April 14 to August 21, 2022, the Grande Halle de la Villette houses an exclusive and playful inflatable experience, Pop Air, made in partnership with Rome's Balloon Museum. [Read more]




Machu Picchu et les Trésors du Pérou: the immersive exhibition at the Cité de l'Architecture et du Patrimoine, our pictures
"Machu Picchu et les Trésors du Pérou" – Machu Picchu and the Treasures of Peru – here is the name of the compelling exhibition running from April 16 to September 4, 2022, at the Cité de l'Architecture et du Patrimoine. On the occasion, follow the footsteps of pre-Colombian civilizations to the mystery of Machu Picchu. A unique journey where visitors can admire over 190 original pieces from one of the greatest Peruvian museums! [Read more]




Maya Ruiz-Picasso, our pictures of the exhibition at the Musée Picasso
From April 19, 2022, to January 1, 2023, the Musée Picasso devotes an exhibition to the eponymous artist's daughter called "Maya Ruiz-Picasso, daughter of Pablo". [Read more]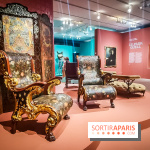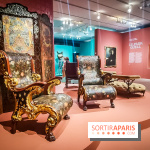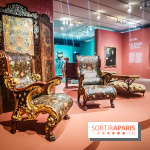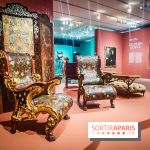 Gaudi exhibition, the compelling retrospective at the Musée d'Orsay - Our pictures
The Musée d'Orsay shines a light on the genius work created by architect Antoni Gaudi. From April 12 to July 17, 2022, dive into Art Nouveau and disproportionate projects by this uncommon designer. [Read more]




On the Road of Chiefdoms of Cameroon, the exhibition at the Musée du Quai Branly - Our pictures
From April 5 to July 17, 2022, the Musée du Quai Branly devotes an exhibition to the art of communities established on the high plateaus of Grassfields, West Cameroon, called "On the Road of Chiefdoms of Cameroon. The Visible and the Invisible". [Read more]




Romy Schneider, the tribute exhibition at the Cinémathèque - Our pictures
She was Sissi, Leni, Annemarie, Rosalie, Helene, La Califfa… She was the actress revered by all, all along her career: the Cinémathèque pays tribute to Romy Schneider from March 16 to July 31, 2022 in an eponymous exhibition. [Read more]




Love brings Love, our pictures of the exhibit at Palais Galliera in tribute to Alber Elbaz
Palais Galliera shines a light on fashion designer Alber Elbaz with an exhibition away from the usual rules. With "Love brings Love, le défilé hommage à Alber Elbaz" discover the incredible designer's work who passed away in April 2021. Come from March 5 to July 10, 2022. [Read more]




Héroïnes romantiques, the unmissable exhibition at Paris's Musée de la Vie Romantique
They were painters, writers, musicians, muses and artists: they are at the very heart of the exhibition of the Musée de la Vie Romantique. From April 6 to September 4, 2022, come and meet these romantic female heroines. [Read more]
Art retrospectives in May 2022:




Le Monde de Steve McCurry, Musée Maillol's compelling photo exhibition - extra time
From December 9, 2021 to July 31, 2022, the Musée Maillol is home to a large-sized retrospective of the most beautiful photographs taken by renown contemporary press photographed Steve McCurry. [Read more]




Histoires Naturelles exhibition at the Musée des Arts Décoratifs - Pictures
From April 14 to May 29, 2022, the Musée des Arts Décoratifs displays an exhibition within the nave, called "Histoires Naturelles, Dation François-Xavier et Claude Lalanne" shining a light the admission of 16 pieces of work and 38 drawings by the famous couple into the museum's collections. Do not miss the exceptional musical event provided without extra cost, this Saturday May 7 in the nave and the famous Museums Night on Saturday May 14. [Read more]




Anita Molinero exhibition at the City of Paris Museum of Modern Art
From March 25 to July 24, 2022, the City of Paris Museum of Modern Art dedicates an exhibition to plastic artist, painter and sculptor Anita Molinero. Dive into her unique universe filled with anthropomorphic silhouettes. [Read more]




Aristide Maillol exhibition at the Musée d'Orsay - Our pictures
From April 12 to August 21, 2022, the Musée d'Orsay dedicates an exhibition to Aristide Maillol called "Aristide Maillol, la quête de l'harmonie" – Aristide Maillol, the quest for harmony. An exhibition created in partnership with the Musée de l'Orangerie, the Oskar Reinhart Collection in Winterthur, Kunsthaus Zürich, the Piscine in Roubaix and the Fondation Dina Vierny – Musée Maillol, in Paris. [Read more]




Xinyi Cheng exhibition at Lafayette Anticipations - Our pictures
From March 23 to May 28, 2022, the Fondation Lafayette Anticipations devotes an exhibition to Chinese artist Xinyi Cheng, "Seen Through Others". The exhibition invites visitors to wonder about "complex emotions, desires, and dynamics that permeate contemporary life". [Read more]




Delacroix and nature, the exhibition at the Musée Delacroix - Our pictures
The Musée Delacroix invites art fans from March 16 to June 27, 2022, to discover the latest exhibition, Delacroix and Nature. An exclusive dive into the very heart of the French artist's work and his fascination for nature and representation. [Read more]




Giovanni Boldini exhibition at the Petit Palais
From March 29 to July 24, 2022, the Petit Palais dedicates an exhibition to Italian artist Giovanni Boldini called Boldini, Pleasures and Days. [Read more]




Albert Edelfelt, Lights of Finland – the exhibition at the Petit Palais
The Petit Palais takes you on a journey to Finland meeting painter Albert Edelfelt. From March 10 to July 10, 2022, escape thanks to the "Albert Edelfelt, Lights of Finland" exhibition. [Read more]




Toyen, l'écart asbolu – the exhibition at Paris Museum of Modern Art
Paris Museum of Modern Art dedicates an exhibition to Czech artist Marie Čermínová, aka "Toyen". Called "Toyen, l'écart absolu", it runs from March 25 to July 24, 2022. [Read more]




Boilly, Chroniques Parisiennes exhibition at the Musée Cognacq-Jay
Genius painter, lover of Paris and its inhabitants, Louis-Léopold Boilly is given pride of place in the latest exhibition running from February 16 to June 26, 2022, at the Musée Cognacq-Jay. [Read more]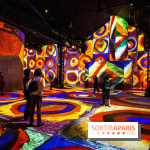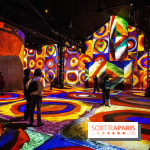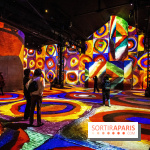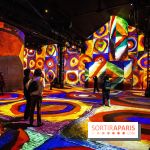 Kandinsky at the Atelier des Lumières: the immersive exhibition to discover - our pictures
Discover abstract art pioneer Vassily Kandinsky through the immersive exhibition of the Atelier des Lumières: "Kandinsky, The Odyssey of Abstraction". Running from February 18, 2022 to January 1, 2023. [Read more]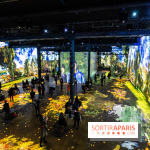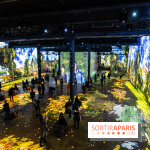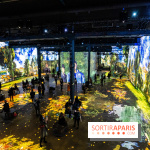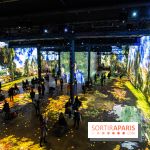 Cézanne at the Atelier des Lumières: the unmissable exhibition to enjoy now - our pictures
A door to Provence in the middle of Paris: from February 18, 2022 to January 1, 2023, the Atelier des Lumières takes us on an unusual journey through the "Cézanne, the Lights of Provence" exhibition. [Read more]




A la Rencontre du Petit Prince, the compelling exhibition at the Musée des Arts Décoratifs - Our pictures
Here is an exhibition likely to make children and adults dream: from February 17 to June 26, 2022, the Musée des Arts Décoratifs invites you to meet The Little Prince. [Read more]




Charles Ray, the extraordinary exhibition to discover at Centre Pompidou
From February 16 to June 20, 2022, American sculptor Charles Ray takes us to his surprising universe through an eponymous exhibition running at Centre Pompidou. [Read more]




Gallen-Kallela exhibition at the Musée Jacquemart-André
Calling all Scandinavian painting fans! From March 11 to July 25, 2022 the Musée Jacquemart-André dedicates an exhibition to Finnish artist Akseli Gallen-Kallela. An exclusive dive into the painter's naturalist universe who has been revealed to Paris in 2012 through a display at the Musée d'Orsay. [Read more]
Painting exhibitions in May 2022:




Fugues in Color, the exhibition at the Louis Vuitton Foundation
The Luis Vuitton Foundation gathers five international artists for an uncommon exhibition testing these painters' creativity. From May 4 to August 29, 2022, come and discover "Fugues in Color". [Read more]




The Theater of Emotions, the exhibition at the Musée Marmottan Monet – Our pictures
Anger, fear, sadness, joy, confusion… Over the course of the centuries, all emotions are represented by painting artists. The Musée Marmottan Monet offers us to re-experience the story of emotions through an exhibition running from April 13 to August 21, 2022: The Theater of Emotions. [Read more]




Le décor impressionniste: Aux Sources des Nymphéas, the exhibition at the Musée de l'Orangerie - our pictures
Their goal was to add beautiful in the daily life: impressionist artists have used their talents in a surprising way to make it. With the "Le décor impressionniste: aux sources des Nymphéas" (The impressionist decor: at the roots of the Water Lilies) exhibition, discover how painting can light up a house. Running from March 2, to July 11, 2022, at the Musée de l'Orangerie. [Read more]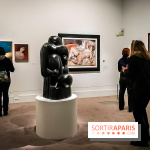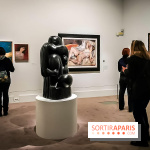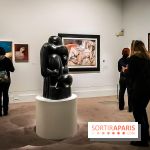 Pionnières exhibition: the Musée du Luxembourg takes us to the Roaring Twenties Paris, pictures
The Musée du Luxembourg continues its cultural program focusing on female artists, and we are very happy about it. With their new exhibition, called "Pionnières. Artistes d'un nouveau genre dans le Paris des années folles" – Pioneers. Artists of a new kind in the Paris of the Roaring Twenties – the museum takes us to a still unknown but infinitely rich world. To discover from March 2 to July 10, 2022. [Read more]
Photo exhibitions in May 2022:




From La Hune with love, Melody Gardot's (free) photo exhibition
Melody Gardot expresses her talent through music and photography just as well. The American jazz singer displays her photographs at the La Hune gallery. A free exhibition called "From la Hune with love", running from May 24 to September 30, 2022. [Read more]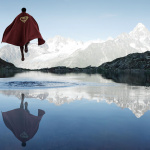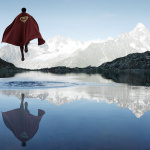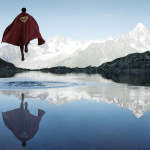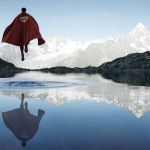 Pop Icons, the open-air photo exhibition at Bercy Village
And what if characters from the Star Wars saga were to strike a pose in front of the Eiffel Tower? Artist Benoît Lapray shows us more about his surprising universe mixing two worlds, through a free photo exhibition running at Bercy Village. From May 19 to September 18, 2022, come and admire Pop Icons. [Read more]




Photographies en Guerre, the striking exhibition at Paris Musée de l'Armée
From April 6 to July 24, 2022, the Musée de l'Arme offers photography fans an exhibition focusing on war pictures called "Photographies en Guerre" – Photographs at War. [Read more]




Autour du Monde : La traversée des images, new Musée Albert-Kahn's inaugural exhibition
For its reopening to the public on April 2, and after years of renovations, the musée départemental Albert-Kahn proposes a temporary exhibition, until November 13, called "Autour du Monde, la traverse des images, d'Albert Kahn à Curiosity". [Read more]




A giant bamboo pavilion on the Parvis de La Défense for a sensory photo exhibition
Aqua Matter, here is the name of the crazy art installation expecting us from April 1 to September 22, 2022, on the Parvis de La Défense. In a 1,000sqm bamboo pavilion unveils an exclusive photo exhibition by Sebastião Salgado themed on water, this resource as necessary as fragile. [Read more]




Les Fantômes d'Orsay, the Sophie Calle exhibition at the Musée d'Orsay - Pictures
From March 15 to June 12, 2022, the Musée d'Orsay devotes an exhibition to artist Sophie Calle called "Les Fantômes d'Orsay". An exclusive dive into the artist' story who lived within the deserted hôtel d'Orsay, before renovations started to turn the railway station into a museum. [Read more]
Historic exhibitions in May 2022:




"L'Arc et le Sabre – Imaginaire Guerrier du Japon" exhibition at the Musée Guimet
From March 16 to August 29, 2022, the Musée Guimet devotes an exhibition to Samurai and the imaginary around it called "L'Arc et le Sabre – Imaginaire Guerrier du Japon" or "Bow and Sword – War Imaginary in Japan". [Read more]




From Afar, travelling Materials and Objects: the compelling Louvre exhibition
From September 22, 2021 to July 4, 2022, the Louvre Petite Galerie houses the "From Afar, travelling Materials and Objects" exhibition following the traces of masterpiece trade between faraway worlds. [Read more]
Free exhibitions in May 2022:




Europa Experience, a free and immersive European Union-inspired exhibition in Paris
From Saturday May 14, 2022, enjoy Europea Experience, a fun and free concept coming to Paris. On the menu, a 1,500-sqm exhibition inspired by the European Union delivering immersive, interactive and fulfilling experiences. Through a multimedia tour, including augmented reality installations and 360° movie theater, travel all around the European Union… from Paris. [Read more]




Discovery Evening: Back to the Roots with the Musée de l'Orangerie!
You, the best impressionist painters, the Musée de l'Orangerie: what a wonderful moment! On May 20, 2022, make the most of Discovery Evening: Back to the Roots and sensational entertainments. [Read more]




Exhibition at Fluctuart: Plongée en eaux troubles
From April 7 to June 17, 2022, Fluctuart invites contemporary art fans to come and discover their latest exhibition, "Plongée en eaux troubles". An exhibition shining a light on fishes and other real or mythological sea creatures. [Read more]




Paris Musée du Parfum Fragonard: a gem set a stone's throw from the Palais Garnier
The Musée du Parfum Fragonard is an iconic museum enchanting the senses by introducing us to the art of perfume. Make the best of this uncommon museum telling you more on this history of perfumery. You do not want to miss free tours surrounded by these incredible fragrances. [Read more]




Sneakers, the exhibition at the Musée de l'Homme is on
From October 13, 2021 to July 25, 2022, the Musée de l'Homme gives pride of place to sneakers. Jordan, Stan Smith, Converse… From tracks to catwalks, sneakers have grown into essential accessories in our daily lives. Come along and learn more about these famous shoes. [Read more]




The new Korean Culture Center opens in Paris
When art meets culture: the Korean Culture Center is a new space devoted to Korea and opens in the chic PAris 8th arrondissement on 20 rue de la Boétie. To discover from November 21, 2019. [Read more]