Published by La rédaction · Photos by My B. · Published on 28 July 2022 at 13h56
Looking for a quirky and unusual restaurant in Paris? You want something new, spectacular, and something awe-inspiring in your plate? Enjoying a meal in a unique setting or context? For uncommon culinary experiences, keep reading!
Looking for an original restaurant in Paris? There are days you crave something striking and full of surprise. Sometimes, you want to enjoy new experiences. Some days, you crave something new, especially when it comes to food. Yes, there are days we want nothing but trying out a new concept. And how perfect! Paris has a lot in store.
We must say quirky restaurants are perfect to leave the daily routine behind and enjoy a striking moment with your family, date or friends. To find out where to quench your thirst for adventures, keep reading!
Furthermore, if you love unusual restaurants, here is a trick likely to please you. This guide is regularly and accordingly updated. Keep it in your bookmarks and check it out again soon to find out more about the latest novelties in the city!
Guide to uncommon restaurants in Paris: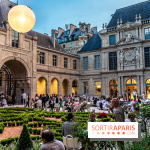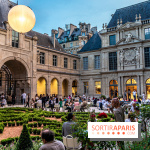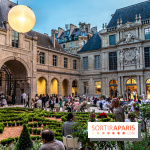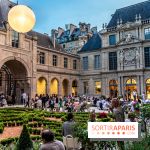 Fabula, Thibaut Spiwack's ephemeral restaurant at Paris Musée Carnavalet
Fabula, here is the name of Top Chef France contestant Thibaut Spiwack's ephemeral restaurant settling from May 6, 2022 to October within the Musée Carnavalet. [Read more]




Acte II (former Au_Top): the hidden rooftop in Paris serving Japanese food
Acte II (formerly known as Au_Top) is a mouthwatering rooftop hidding in the heart of Paris with a surprising 360° view. In this restaurant managed by Jean Philippe de la Perle, discover views on Paris rooftops while enjoying dishes cooked by Masahide Ikuta, serving Japanese gastronomy up in the air. [Read more]




Salvaje Paris, the magnificent Japanese restaurant and festive cocktail bar with an African vibe
Salvaje comes to Paris and expects you all in the 8th arrondissement in its restaurant and immersive bars to enjoy superb Japanese cuisine topped with crazy cocktails in a wild Douanier Rousseau like atmosphere with music and show every evening. [Read more]




Ephemera, the first immersive restaurant in Paris taking us under the sea
Ephemera, this is the name of the first immersive and affordable restaurant taking us under the sea for the first edition. Head to Paris 13th arrondissement, to a hidden location of MK2 Bibliothèque movie theater to enjoy an incredible experience for a meal. Official opening on Monday March 14, 2022, reservations are already open! [Read more]




Madame Brasserie by Thierry Marx, the restaurant on the 1st floor of the Eiffel Tower is open
Madame Brasserie is the name of the new restaurant by Thierry Marx on the first floor of the Eiffel Tower. Enjoy unobstructed views on Paris whilst having creative French cuisine shining a light on local produces. Here is what to expect. [Read more]




1129 iiniku: the Japanese BBQ-style Wagyu Yakiniku restaurant in Paris
Japanese culinary art comes to the center of Paris. Omatsu France – already running the tasty An Japonaise location in the 2nd arrondissement – opens a new restaurant in the city. This time, nestled in the 1st arrondissement, 1129 iiniku shines a light on Wagyu beef and the yakiniku concept, the famous Japanese BBQ. Shall we give you a tour? [Read more]




Mimosa, Jean-François Piège's restaurant at the Hôtel de la Marine opens
Mimosa is Jean-François Piège's restaurant opening very soon at the Hôtel de la Marine serving a never-before-seen food concept in Paris: a deviled egg (English for "oeuf mimosa" in French) bar but not only. Go and discover this unique place with majestic decor while enjoying the chef's dishes. [Read more]




Montmartre's Refuge des Fondus, the pioneer fondue restaurant in Paris
Eating a fondue in Paris is great. But enjoying it in a wild restaurant, climbing on bench seats with a wine feeding bottle is even better. Say hello to "Refuge des Fondus Montmartre", the pioneer fondue restaurant in Paris. The Montmartre institution reopened after being closed for over a year. [Read more]




The renewal of Maison Fournaise, Chatou's Ile des Impressionnistes restaurant
Maison Fournaise – the guinguette that inspired Renoir's "Luncheon on the Boating Party" – rises again with a new décor, a new chef and a new menu. Treat yourselves to a bucolic break by the water. [Read more]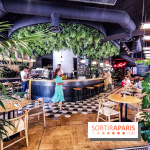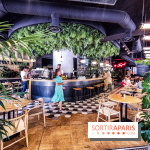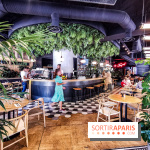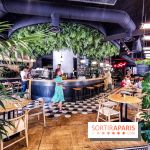 Le Choupinet, the very tasty brasserie by the Luxembourg garden
Le Choupinet is a brasserie set across the Luxembourg Garden. It serves typically French bistro gastronomy in a warm and modern atmosphere. [Read more]




Edmond, old-fashioned gastronomy on the rooftop of the Terrass" Hotel
Edmond is the perched spot in upper Montmartre expecting you at the Terrass" Hotel. With their new chef, Julien Goriot, the restaurant makes you jump back in time by giving pride of place to the gastronomy from the early 1900's. [Read more]




Kúkú restaurant-bar: surprising fusion cuisine between Latin America and the Mediterranean
Kúkú restaurant is the place you do not want to miss in Paris 8th arrondissement. This trendy and bucolic spot provides you with a genuine culinary journey with surprising pairings moving our palates. Here, enjoy fusion cuisine halfway between Mediterranean and South-American flavors revisited with creativity! Expect the unexpected! [Read more]




We tried Pink Flamingo: the quirkiest pizzas in the Marais
At Pink Flamingo in the Marais, enjoy pizzas betting on originality. Delicious recipes and natural wines, this is the summer spot you will fall in love with! [Read more]




Pinky Bloom, the tearoom making you look at life through rose-tinted glasses
Pinky Bloom is the latest indulging and uncommon location in Paris coming to the 16th arrondissement, a stone's throw from the Eiffel Tower. Both restaurant, tearoom, coffee shop and cocktail bar, this great spot is to be enjoyed all day around and makes you look at life through rose-tinted glasses all the way to your plate! [Read more]




La Ultima in Paris: an Italian restaurant doubling as speakeasy and pizzeria in the Saint-Michel area
If you enjoy uncommon and yummy concepts, then run to the iconic Saint-Michel square in Paris, to discover La Ultima. This is here, at the back of a pizzeria worthy of the ones in Little Italy, that hides La Ultima, a speakeasy restaurant shining a light every night on the richness and flavorsome Italian gastronomy. Shall we give a go? [Read more]




The Avocado Show, the eco-friendly restaurant serving all-thing avocado
The Avocado Show unveils their first venue in France, in Paris, in the Etienne Marcel area. This surprising restaurant takes up the challenge to make us enjoy avocado in all shapes and sizes whilst being eco-friendly. On the menu, a brunch menu to discover every day of the week! [Read more]




Café Mulot, Maison de Victor Hugo's hidden restaurant
Sponsored - How about taking a walk in the Marais? Have a break at Café Multo, the French café-restaurant nestled in the heart of the iconic Place des Vosges! This place is perfect to quench your thirst, have lunch or enjoy homemade pastry, far from the Parisian hustle and bustle and the summer heat. [Read more]




Ernest, the solidarity-driven restaurant financing food aid!
The Ernest charity opened a solidarity-driven restaurant to finance their actions. Set within walking distance from the Porte de Bagnolet, in the 2,000sqm of garden of a new third place called "Le Sample", this restaurant works with residing chefs and is thought as a place of meeting and sharing relying on the charity's values. Come and enjoy their terrace! [Read more]




Tortuga: the exquisite fish restaurant perched on Galeries Lafayette Paris Haussmann rooftop
Tortuga is the name of the new table set on Galeries Lafayette Paris Haussmann rooftop to discover this Fall 2020. On the occasion, chef Julien Sebbag has concocted a wonderful mouthwatering menu giving pride of place to fish. Delicate and sophisticated dishes. Such a delight. [Read more]




Fun: the first 100% automated pizzeria opens in Paris
A 100% automated restaurant? This is the quirky concept you find at Pazzi, the automated pizzeria opening from July 5, 2021 in Paris. A surprising and futuristic experience proving reality can take over fiction. [Read more]




Beng Beng, the latest street food eatery serving Bánh xèo and rolls
Beng Beng, so is the name of this new restaurant, street food canteen that settled at 23 rue Louis Blanc in Paris 20th arrondissement. On the menu, 3 sorts of pancakes and rolls from different places: Bánh xèo from Vietnam, Roti Canai from India/Malaysia, and the Jian bing from China are available so you can discover them on site or takeout! [Read more]




The Auberge Nicolas Flamel with Grégory Garimbay at the helm
Genuine institution in Paris, the Auberge Nicolas Flamel welcomes a new cook, chef Grégory Garimbay. The oldest inn in Paris made the most of the past couple of months to get a makeover, very soft. And the plates unveil gourmet cuisine that does not deny its classic roots but shooting at the stars. [Read more]




Holy, the new restaurant-bar in Paris Passage Verdeau
If you happen to be by the Grands Boulevards neighborhood, head to the new Holy restaurant in Passage Verdeau. Open nonstop, cozy and delicious, this great and affordable canteen-bar has it all. Terrace, counter with bartender and one story with bohemian décor, you can choose to have a seat, sip tasty homemade cocktails and enjoy fresh and seasonal cuisine. [Read more]




Le Rouge à Lèvres, the travel-inducing tapas and wine bar in Paris 9th arrondissement
Great greeting, delicious beverages, exquisite dishes to share (or not), and clean and immersive décor... Here is the magic formula of Le Rouge à Lèvres, this tapas and wine bar nestled in Paris 9th arrondissement and providing us with a fabulous exotic break. [Read more]




Kébi: a revisited Kibbeh bar-restaurant comes to Paris in the Marais area
Calling all Eastern food fans, here is a promising spot. This is Kébi, a never-before-seen restaurant-bar specialized in revisited Kibbeh. Head to the Marais area to discover this yummy place in Paris. [Read more]




Le Confidentiel: arty speakeasy restaurant by we are_ in Paris 8th arrondissement
Secret, indulging, arty and surprising! Le Confidentiel – the latest we are_ restaurant in Paris – is all this. You do not believe us? Go and discover this new venue, it will not disappoint! [Read more]




Melting Pot, the latest tasty and beautiful food court in Bagnolet
Melting Pot is the latest food court that opened this past Fall in Bagnolet. On the menu? Pizzas, burgers, pasta, Thai cuisine and even Indian food. Everything is homemade and to be enjoyed in a colorful venue worthy of the trip. We love the concept. [Read more]




Pingwoo, the flowery restaurant-café and cute kitty lattes
Pingwoo is the name of this small eatery and lovely coffee shop set rue Saint-Lazare in Paris 9th arrondissement. A canteen-café with a brunch on Sundays, very flowery, serving genuine homemade fusion cuisine, and gorgeous pastries to pair with the famous and oh-so cute kitty lattes. [Read more]




La Fabrique à Toga: original culinary experience by Olivier Stehly in Paris
Olivier Stehly diversifies his indulging offer by launching an original culinary concept over savory dishes. Head to La Fabrique à Toga in Paris 12th arrondissement to awake your senses! [Read more]




Fitzroy: the very first Public House in Paris
Australia's unique atmosphere comes to Paris thanks to Fitzroy! To discover in Paris 11th arrondissement, this new hybrid and unifying place is described as a "Public House" and hopes to evolve over the hours. From the morning's coffee shop to the night's DJ sets, without forgetting the unmissable weekend's brunch… Fitzroy is likely to surprise more than one! [Read more]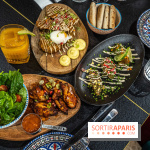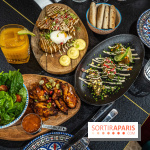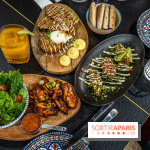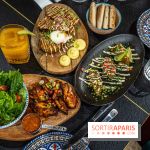 Doron Ba Laila, the Israeli restaurant Great Gatsby style
Doron Ba Laila is the Israeli restaurant taking you to the imaginary world of Tel Aviv from the roaring twenties. A Great Gatsby-inspired décor, wonderful dishes like tapas and generous cuts of meat to share, it is a go-to! [Read more]




Kibo No Ki, the Japanese ramen and pokebowl restaurant offering you to try on kimonos
Kibo No Ki is the tasty Japanese restaurant set within walking distance from the Madeleine, in Paris 9th arrondissement, serving delicious ramen and pokebowls, and offering you to try kimonos on at the end of the meal. To have a great meal and a good time, here is a place that has it all. [Read more]




Villa Mikuna, when Peru comes to Pigalle!
Sponsored - Mikuna restaurant wishes to serve the best ceviche in the city in a venue with a shocking past: a former house of ill repute! [Read more]




Poggi Cup: the affordable street-food eatery indulging Paris 13th arrondissement
Poggi Cup is street food 2.0 expecting you in Paris 13th arrondissement. Enjoy 100% homemade and original recipes for a very affordable cost, to have a blast whilst eating on-the-go! A fabulous indulging bargain to discover! [Read more]




Fanfan, the original French-Asian gourmet restaurant
Fanfan, here is the name of the French-Asian gourmet restaurant orchestrated by chef Julien Burbaud set a stone's throw from the Place de l'Etoile. Original cooking, innovative pairings, one thing is sure, the plate is never boring. [Read more]




Bus Toqué: a tasty restaurant with an incredible view of Paris
Bus Toqué offers you to discover the most beautiful corners in Paris while being comfortably seated in an ultra-design bus. Whether it's for lunch, a romantic aperitif or a dinner, Bus Toqué promises you a delicious meal, and a table with a view. [Read more]




The Cure, the mood restaurant in Paris
The Cure is a brand-new restaurant in the 9th arrondissement of Paris offering you to eat in accordance with your mood and to correct it if need be. Food can play a major role on your state of mind. We don't only eat to treat ourselves or to stay in shape but also to recover, be more serene… [Read more]




Bel Canto, the opera restaurant in Paris
Opera lovers can meet at Bel Canto, a restaurant in Paris 4th arrondissement inviting you to enjoy different fine dishes surrounded by waiters singing…. opera! An uncommon way to enjoy your evening out while eating delicious food. [Read more]