Published by Cécile D. · Photos by My B. · Published on 1 October 2022 at 14h25
Being bored in Paris is impossible: every day, dozens of events wait for us! This week, from September 26 to October 2, 2022, is no exception: between exhibitions, concerts, new restaurants, shows and family-friendly outings, you will find what you need to have fun. Are you looking for your next outing? Keep reading to enjoy this week's best outings!
Uncommon outings, highly-anticipated events, great places and fabulous spots to discover now... All year around, Sortiraparis unearthes the best outings in Paris and Île-de-France, so you can have a great time with your families! Every week, we select the best of outings among all those available. From September 26 to October 2, 2022, lots of events wait for you.
Well, have you selected the outings you want to enjoy this week of September 2022 in Paris? If not, you have knocked on the right door: keep reading the guide and select events that will rock your stay! The White Night, a beach volley competition, the first Halloween celebrations, and more... the choice is all yours!
Unmissable events:




White Night - Nuit Blanche 2022: date and free program in Paris and Île-de-France
White Night 2022 returns on Saturday October 1, 2022, in Paris and its area. With a multitude of free events scattered on different courses, this new edition turns 20, and has great surprises in store. Discover the program expecting you for this exceptional and free night in Paris. [Read more]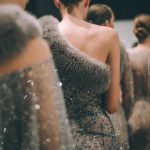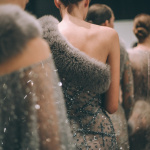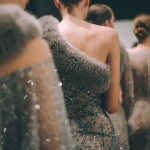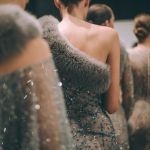 What to do during Paris Fashion Week 2022
The Fashion Week is back in Paris! Here, enjoy all the news related to this week dedicated to fashion. Program, events, shows, and fantastic spots, here is everything you need to know! [Read more]




Free museums and monuments this Sunday October 2, 2022 in Paris
Which museum can you visit for free on the 1st Sunday of the month, namely Sunday October 2, 2022, in Paris? We are delighted to enjoy our early month ritual: discovering a museum or monument free of charge! [Read more]




Halloween 2022 at Disneyland Paris: program of the celebrations
Halloween is back from October 1 to November 6, 2022, at Disneyland Paris. And this year, several surprises are in store... Pumpkins and villains are also in! Here is the program... [Read more]




Halloween 2022 at Parc Astérix, 'Peur sur le Parc'
Halloween is back at Parc Astérix. For the 2022 edition of Peur sur le Parc, or Fear on the Park, meet from October 1 to November 6, 2022 to enjoy thrilling moments. This is time to look terrific! This year, enjoy the 4 haunted houses, or the Magna Maleficus show. Thrill seekers, you are expected... [Read more]




Korean Expo, the free festival devoted to Korean culture comes to Paris
You knew the Festival du Kimchi, but brace yourselves because you are now to discover the Korean Expo! Do not miss it on Saturday October 1 and Sunday 2, 2022, on the parvis of the 15th arrondissement of Paris town hall. This new event will shine a light on Korean culture in all its forms… Gastronomy, K-pop, sport, art… Let us go travel! [Read more]




An international beach-volley competition comes to Roland Garros
For the first time ever, for four days, from September 29 to October 2, 2022, Roland Garros hosts an international beach-volley competition. A great competition open to all and from €7! [Read more]




Cheffes! 2022, the solidarity-driven banquet at the Machine du Moulin Rouge and Bar à Bulles
Over 30 renown female chefs expect you on October 2 and 3, 2022, at the Machine du Moulin Rouge and Bar à Bulles, for a festive and solidarity-driven banquet hosted by association Ernest. [Read more]
Walks:




What to do in Essonne: Heritage, places and entertainments you do not want to miss
Feel like discovering the Ile-de-France heritage? Come along and discover what to do in Essonne. The best outings in the 91 department are waiting for you! [Read more]




Visiting the Auteuil, Passy and Bois de Boulogne areas: the best outings
Chic, discreet and bucolic, the Auteuil, Passy and Bois de Boulogne areas need you to enjoy them along a stroll. Keep reading! [Read more]




Visiting the Goutte d'Or, Chapelle and Barbès-Rochechouart neighborhood: the best outings
The Goutte d'Or, Chapelle and Barbès-Rochechouart areas all suffer from bad reputation. And yet, they feature nice places and entertainments. Keep reading to find out more! [Read more]




Visiting the Saint-Lazare and Europe area: the best outings
Do you happen to be by the Saint-Lazare train station and the very chic Europe district? Keep reading to discover all its secrets! [Read more]




Visiting the Sentier area, from the Bourse district to Strasbourg-Saint-Denis: the best outings
Visiting the Sentier area? Keep reading to find out more! [Read more]




10 free or cheap rooftops to get a breath of fresh air and the best views in Paris
A free (or almost) and fabulous rooftop? Whether you are looking for fresh air during a heatwave or simply looking for one of the most beautiful viewpoints to admire Paris without breaking the bank, here are 10 great ideas to have the best spots overlooking the city without ending up broke. [Read more]




Avengers Campus: Flight Force, our test of the mindblowing rollercoaster at Disneyland Paris
When it opens on July 20, 2022, Marvel Avengers Campus will house a brand-new ride in lieu of the Rock'n'Roller Coaster. Its name? Avengers Assemble: Flight Force. A rollercoaster based on the same route as the Rock'n'Roller Coaster but with new preshows and a new story focusing on Iron Man and Captain Marvel... We tried it and let us tell you more about it! [Read more]




Avengers Campus: Spider-Man WEB Adventure, our test of the latest ride at Disneyland Paris
Disneyland Paris has announced to open – within its new Marvel land – an attraction devoted to Spider-Man. Called Spider-Man W.E.B. Adventure it is to open at the same time as the land, on July 2022... We tried it and let us tell you more about it! [Read more]




The Fête à Neuneu 2022: the funfair returns to Paris Bois de Boulogne
The Fête à Neuneu returns from September 2 to October 16, 2022, to Paris Bois de Boulogne. Every year, crazy rides, merry-go-rounds, shows, concerts and fireworks make sure the end of summer is not too depressing. [Read more]
Restaurants and bars:




New restaurants opening this Fall 2022 in Paris we will love
This Fall 2022 is likely to blow us away given all the new food spots in Paris expected to open. Between major and expected restaurants, gorgeous tables, innovative concepts and rocking chefs, let us have a look at the restaurants you shall not miss this Fall. [Read more]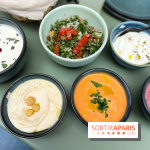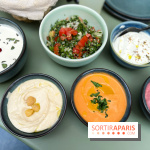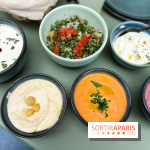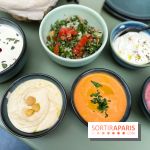 Eats Thyme, colorful and hearty Lebanese cuisine
At Eats Thyme, chef Carla Rebeiz delights the Halles area with her colorful and (very) hearty Lebanese cuisine. [Read more]




Bistrot Castille, Hotel de Castille's more affordable new lunch offer
If you crave gourmet food but you are on a budget, note you can bet on weekday lunch. The offer is usually more affordable. This is the case of gourmet restaurant L'Assagio – aka 5-star Hotel de Castille's Italian restaurant that now becomes Bistrot Castille over the week and serves a less expensive menu. [Read more]




5 new Mediterranean-inspired restaurants to enjoy in Paris to bear with the grayness
Fall has fallen and we start feeling under the weather. Quick! Let us discover these 5 Mediterranean-inspired restaurants sprinkling some sun over our dishes! [Read more]




Sphère, the gorgeous gourmet restaurant in Paris 8th arrondissement is open
Sphère, here is the name of the chic and wide restaurant recently inaugurated rue de la Boétie in Paris 8th arrondissement. Beautiful design decoration, sophisticated cuisine by Tetsuya Yoshida, it has it all for us to have a good time. [Read more]




Kalank, the latest Mediterranean-inspired restaurant and delicatessen in the Nation area
Sun is coming to Kalank, the latest Mediterranean-inspired restaurant in the Nation area. [Read more]




World Vegetarian Day 2022: Vegetarian restaurants in Paris
Discover vegetarian restaurants in Paris serving indulging and flavorful dishes, for World Vegetarian Day landing this October 1, 2022! [Read more]




Where to have a drink during the Paris Fashion Week? Our favorite bars
The Fashion Week is back in Paris! For one week, the French capital city will live to the rhythm of fashion shows in a swirl and twirl of fantastic looks. To relax after a very busy day, here are our favorite bars in Paris to sip on creative cocktails in an uncommon setting. Great places to share with your community! [Read more]




Vieux Carré: the latest cocktail spot in Eastern Paris
Sponsored - Calling all cocktail and mixology fans! Set 58 rue de Montreuil, in Paris 11th arrondissement, the Vieux Carré shakes cocktails from Tuesday to Saturday, and from 6 p.m. to 2 a.m. [Read more]




Oktoberfest 2022: fun beer-driven concepts in Paris
This year, Oktoberfest is to be celebrated from September 17 to October 3, 2022. On the occasion, here are a few unusual concepts about beer to enjoy in Paris. [Read more]




Oktoberfest 2022: heart-stopping beer bars in Paris
Oktoberfest is held from September 17 to October 3, 2022. Feel like enjoying the vibe of the famous beer festival? Come along and discover heart-stopping beer bars in the city! [Read more]
Museums and exhibitions:




Parisiennes Citoyennes, the exhibition about women's empowerment at Paris Musée Carnavalet
From September 28, 2022, to January 29, 2023, learn more about the history of feminism and women's rights in Paris, thanks to the exclusive "Parisiennes citoyennes!" exhibition displayed by the Musée Carnavalet. [Read more]




FRED jewelry house's first retrospective at the Palais de Tokyo
Fred jewelry house exhibits for the first time this Fall at the Palais de Tokyo. From September 28 to October 24, 2022, come and enjoy treasures and gemstones by Fred for an immersive tour telling you the wonderful story of the brand. [Read more]




Sam Szafran, Obsessions of a painter: the enthralling exhibition at the Musée de l'Orangerie - Our pictures
From September 28, 2022, to January 16, 2023, the Musée de l'Orangerie hosts a fascinating exhibition about Sam Szafran. [Read more]




October 2022's exhibitions in Paris and Île-de-France
So tell me, what are the new exhibitions in Paris this October 2022? Museums expect you all month long so you can discover wonderful exhibitions and events they have prepared. [Read more]




Exhibitions closing in October 2022, in Paris
Alert exhibitions coming to an end this month! Are you sure you visited all the exhibitions you wanted? To make sure you miss out nothing and organize your outings as well as possible, have a look at our guide listing exhibitions living their last days in October 2022. [Read more]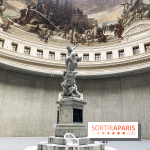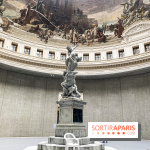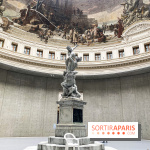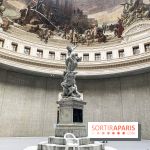 Free late-night opening on Saturday October 1, 2022, at the Bourse de Commerce
Feel like visiting the collections of the Bourse de Commerce? Enjoy the free late-night opening held on Saturday October 1, 2022, to discover this new and unmissable art place in Paris. [Read more]




Unmissable exhibitions running in Paris and Île-de-France
Every month, museums and galleries in Paris and Île-de-France display always more exhibitions. To help you choose your next outing in this host of options, we have selected a few exhibitions you need to visit in October 2022. [Read more]




October 2022's free exhibitions in Paris – great deals for art lovers
Do you like exhibitions? We do too! And what we love even more is when they are free! Keep reading to discover the most beautiful October 2022's exhibitions in Paris on a budget. [Read more]




Alaïa afore Alaïa – the retrospective exhibition about the designer at the Azzedine Alaïa Foundation
Sculptural, sublimating and mysterious, so is perceived Azzedine Alaïa's work. The retrospective exhibition "Alaïa afore Alaïa" returns on the key moments of the designer's style's genesis, from his fulfilling meetings and experiences to his iconic and unchangeable creations, to discover until December 31, 2022, at the Azzedine Alaïa Foundation. [Read more]




La Galerie Dior, the exhibition about the history of Maison Christian Dior at the 30 Montaigne museum
La Galerie Dior is a venue you do not want to miss if you love fashion. Set in the heart of 30 Montaigne, this exhibition area takes us to the very heart of the Maison Christian Dior's universe. Go and discover his inspirations and history through a series of magnificent stagings in this uncommon museum. [Read more]




Frida Kahlo exhibit at the Palais Galliera, pictures and video
Known as Paris fashion museum, the Palais Galliera devotes a promising exhibition to a major icon: Frida Kahlo. This retrospective – in partnership with the Museo Frida Kahlo – is to unveil over 200 pieces coming straight from the artist's childhood home, the Casa Azul in Mexico. Meet from September 15, 2022, to March 5, 2023. [Read more]




September 2022's exhibitions in Paris and Île-de-France
What are the major exhibitions in Septembre 2022 in Paris? Journey around the world, fashion and photographs, painting and adventures: September's exhibitions will take you on fabulous adventures! [Read more]
Sports and leisure:




Qatar Prix de l'Arc de Triomphe 2021 at ParisLongchamp racetrack
ParisLongchamp racetrack welcomes the 100th edition of the Qatar Prix de l'Arc de Triomphe. This year, the event is held on October2 and 3, 2021 and will see parading the world's best cracks and jockeys. So, grab your best hats and head to the racetrack for 16 thrilling races. [Read more]




AccroCamp parks are still open!
Sponsored - As school started again, it is time to enjoy the outdoor and the sun before Fall! To let children have fun, AccroCamp parks are open on Wednesdays, Saturdays and Sundays during the school period. [Read more]




Open House at Le Nouveau Monde: a new wellness center in the heart of Paris
Sponsored - Le Nouveau Monde welcomes you in a setting set in the heart of Paris created to improve wellness and relaxation. Practitioners will accompany you towards a more serene life through body and mind cares. [Read more]




Guide to races 2022 in Paris
Athletes and runners are expected all year around to enjoy the many races and marathons held in Paris and Île-de-France. And for those who do not know what to start with or wish to save dates, here is a list of races scheduled in 2022 in Paris. [Read more]




Press Start 2022: Centre Pompidou's free video game festival
Devoted to video games, Press Start returns from September 28 to October 3, 2022, at Centre Pompidou BPI for its 10th edition. Free of charge, the festival is themed on videogame soundtrack. On the menu, workshops, meetings and video games! [Read more]




Immersive experience: Visit the Eiffel Tower during the World's Fair in virtual reality
How about visiting the Eiffel Tower in an unusual fashion? Enjoy a virtual reality immersive guided tour at the foot of the Iron Lady and dive into its history, during the 1889 World's Fair. [Read more]




Club Barrière - gambling stronghold in Paris
Sponsored - Feel like going to the casino in the very heart of Paris? Head to Club Barrière 104 Champs Elysées! Set on the world's most beautiful avenue, the place is a game club enjoying a soft setting. Poker fans will enjoy a great cash game and tournament offer all year around! [Read more]




Paris Elysées Club: a poker festival in October
Sponsored - Feel like enjoying a casino in the heart of Paris? Meet at the Paris Elysées Club. The first Parisian gambling club set rue Marbeuf, in the heart of the golden triangle. Poker, Punto Banco or Blackjack Parisian style fans are expected in this soft place. The perfect location for an original night out. And admission is gifted to Sortir à Paris readers! [Read more]




Club Circus Paris hosts a poker festival this Fall
Sponsored - Set in Paris 16th arrondissement, the Club Circus Paris is a gaming club enabling to meet for a night in a casino atmosphere. Poker fans are happy with a beautiful cash game offer and tournaments. Traditional games are available as well such as Punto Banco, ultimate poker and poker 21. For people filling for a free loyalty card, the first admission is free of charge. To do some, please say you come from Sortir à Paris. [Read more]
Movies:




Smile, the horror movie starring Sosie Bacon: review and trailer
Actress Sosie Bacon is leading a horror movie out this Fall. "Smile", directed by Parker Finn, is out on September 28, 2022, in French movie theaters. The one who played in "13 Reasons Why" plays opposite Jessie Usher from "The Boys" and Rob Morgan from "Stranger Things". [Read more]




The Woman King starring Viola Davis: our review
In her latest movie, Gina Prince-Bythewood ("The Old guard") stages a warrior African tribe in the 19th century. As the star of the movie, Oscar-winning actress Viola Davis. The movie is expected to open on September 28, 2022, in France. [Read more]




After Squid Game, Emily in Paris gets a TV reality show with "Real Girlfriends in Paris"
In "Real Girlfriends in Paris", the first TV reality show inspired by Netflix series "Emily in Paris", six young American girls expatriated in Paris will try and adapt to the Parisian life and find love. To discover from September 6, on Hayu, in France. [Read more]




Spider-Man: No Way Home returns to movie theaters with The More Fun Stuff version: trailer and review
The third instalment of Spider-Man starring Tom Holland as the lead returns in a longer movie verison. Called "Spider-Man: No Way Home - The more fun stuff version", it will open on September 7, 2022, and even gets a new poster. [Read more]




Don't Worry Darling starring Harry Styles and Florence Pugh, by Olivia Wilde: trailer
Harry Styles (former One Direction) and Florence Pugh share the screen of psychology thriller "Don't Worry Darling". A movie directed by Olivia Wilde, also playing in the movie alongside Dakota Johnson, Kiki Layne and Dita Von Teese, opening on September 21, 2022, in France. [Read more]
Shows, concerts and parties:




"The World of Hans Zimmer – A Symphonic Celebration" in September 2022 at Paris Accor Arena
Good news for those who missed the show in 2019, since the compelling "The World of Hans Zimmer – A Symphonic Celebration" show is back in Paris this Wednesday September 28, 2022 at Paris Accor Arena. [Read more]




Machine Gun Kelly live in September 2022 at Paris Zénith
Machine Gun Kelly has announced a unique show in Paris! The American artist expects you on Thursday September 29, 2022, for a show scheduled at the Zénith de la Villette. [Read more]




Sum 41 and Simple Plan live in September 2022 at Paris Accor Arena
Canadian punk rock is given pride of place this Fall in Paris with an exclusive show of Sum 41 and Simple Plan announced at the Accor Arena. Meet the famous bands live in the city, on Thursday September 29, 2022, and do not miss the soon opening of the ticketing service. [Read more]




Beethoven/Farrenc – Insula Orchestra's exclusive show at La Seine Musicale
Sponsored - For their new season, the Insula Orchestra keeps on paying tribute to Louise Farrenc. Enjoy her two Openings and Symphony No.2, echoing Concerto for Piano No.2 by Beethoven, for shows on September 29 and 30, 2022, at La Seine Musicale. [Read more]




Saxon and Diamond Head live in October 2022 at Paris Trianon
This Fall, enjoy two legends of British heavy metal live in Paris. On Sunday October 2, 2022, head to the Trianon to jump to the sound of Saxon and Diamond Head. [Read more]




The Lion King musical at Paris théâtre Mogador extended for a 2nd season
Hakuna Matata! The Lion King musical is back to Paris théâtre Mogador, 10 years after its latest performance at the theater. Even though the show was said to start from September 2020, because of the coronavirus epidemic, it is postponed to Fall, 2021. The show has been extended for a second season already and will be performed until December 31, 2022. [Read more]




Polnarêves: Michel Polnareff's immersive experience at the Le Palace theater
Another immersive experience awaits you all at the Le Palace theater. This time, Michel Polnareff has decided to give it a go and provide you with "Polnarêves", a visual and musical 360° experience. Meet from June 2, 2022 to March 1, 2023, to discover Michel Polnareff's dreams in Paris. [Read more]
Sweet treats:




International Coffee Day 2022: The best Coffee Shops in Paris
Coffee lovers unite! Because a coffee break is a ritual shared by many people worldwide, we decided to make you discover the best coffee shops in Paris, for International Coffee Day 2022. [Read more]




Pink Afternoon Tea – Pink October 2022 teatime by Peninsula Paris
This year again, Peninsula Paris supports the fight against breast cancer all along Pink October. The palace offers you to discover the wonderful teatime created by pastry chef Anne Coruble and chef Baptiste Leroux. Some profits of the teatime will be donated to Europa Donna France association fighting against breast cancer. [Read more]




World Chocolate Day 2022: Guide to the best hot chocolates in Paris
Come along and discover the best indulging drinks in Paris for this winter. From great houses to the most uncommon, without forgetting those made by famous pastry chefs, here is a guide to the best hot chocolates in Paris. [Read more]




Coffee Days 2022 by Maison Caron: free entertainments
From September 27 to October 1, 2022, Maison Caron takes part in "Journées du Café" – or Coffee Days – with lots of free entertainments! [Read more]




World Chocolate Day 2022: the best chocolate stores in Paris
For World Chocolate Day 2022, head to the best chocolate stores in Paris to get your fill of chocolate treats! [Read more]




Momzi, new den for exceptional donuts by Raamin Samiyi
At Momzi, chef Raamin Samiyi gives donuts their former glory back with highly gourmet recipes and presentation. [Read more]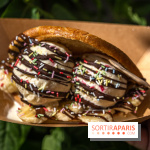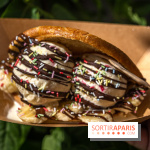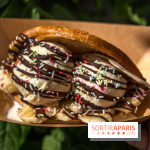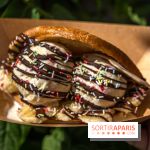 The most unusual ice creams, sorbets and gelato in Paris: our favorite places
How about an original ice cream in Paris? From frozen fruit to savory sorbet including uncommon flavors, here are the ice creams you really want to taste in Paris! 1, 2 or 3 scoops, in a cone or a bowl, you will have a blast! [Read more]




The best cafés with Wi-Fi in Paris to work from
Are you looking for a nice café with Wi-Fi to work in Paris? Whether you are into large and verdant places, indulging coffee shops, or small hidden and quiet cafés, we have go you covered so you can bring your laptop and work in peace whilst enjoying a cup of coffee or iced tea. [Read more]
Fairs and Shopping:




Paris Design Week and Cara loves Karl pop-up store, Fall at Galeries Lafayette Champs-Elysées
Sponsored - In September, Galeries Lafayette Champs-Elysées expects you for a double date. First for Paris Design Week with the Paradis Perdus exhibition. The second, the opening of an exclusive Cara loves Karl pop-up stores within the atrium of the department store. [Read more]




The Wizard's Shop, the most magical pop-up store is back in Paris
Magic wands, wizards' wear, owls, games, treats, notebooks… Anything Harry Potter fans can dream of is available at The Wizard's Shop, the incredible pop-up store back in Paris until December 31, 2022. [Read more]




Printemps Haussmann: Tommy Hilfiger takes over the department store's atrium for a pop-up store
Tommy Hilfiger comes to Printemps Haussmann, from September 1 to October 23, 2022, for a flashy pop-up store displaying exclusive collections. Between boho chic and British punk, the American fashion designer's silhouettes set the tone! [Read more]
Coming soon:




Sine Qua Non Run 2022, the race fighting against sexual assaults
Created to fight against sexual assaults, the Sine Qua Non Run takes place on Saturday October 22, 2022, departing from the Place de la Bataille de Stalingrad. 100% of the profits will be donated to charities fighting violence against women. [Read more]




The Friends Experience: a Friends series-inspired immersive experience comes to Paris
Have you always dreamt of visiting the sets of "Friends"? You can now thanks to "The Friends Experience", an immersive experience inspired by the series coming to Paris for a few weeks, from November 21, 2022, to January 23, 2023. An unusual experience to walk around the series sets including the Central Perk and its orange sofa and recreate the iconic scenes of the series starring – among others – Jennifer Aniston, Courtney ox and Matthew Perry. [Read more]
Stay up to date:




Coronavirus in Paris and Île-de-France as of Sunday 2 October 2022
Discover the latest news regarding the Covid-19 pandemic spreading in Paris and Ile-de-France. As of Sunday 2 October 2022, take a stock on the news in Paris and its surroundings, the latest reopening, and the evolution of the disease. The situation in Paris stagnates. Discover the latest announcements in the Paris area. [Read more]




Coronavirus in the world as of Sunday 2 October 2022: latest case and death tolls in 24h per country
The whole world is facing an unprecedented health crisis caused by the Covid-19 pandemic. 0 coronavirus cases have been reported and over 0 people have died of Covid-19 worldwide. Discover the toll in countries and the evolution around the world as of Sunday 2 October 2022. [Read more]