Published by La rédaction · Photos by Cécile D. · Published on 23 June 2022 at 18h48
Do you enjoy contemporary art? Then come along and discover the current or upcoming exhibitions in the Paris area you really do not want to miss.
If you love contemporary art, then you are probably looking for great exhibitions in museums or art galleries to (re)discover works by talented artists from today and yesterday. Between renown talents, rising stars and little-known artists, here are fabulous exhibitions likely to quench your thirst for culture.
Between jointed exhibitions, cartes blanches, retrospectives and fairs, this guide is all about the current exhibitions, and those to come so you can save the ate. All these cultural events are waiting for you and sometimes are the occasion to purchase a piece for your home!
Careful, this guide is regularly updated so make sure you keep it to make sure you miss none of the beautiful upcoming contemporary art exhibitions in Paris and Île-de-France!
Ready? Here we go for contemporary art exhibitions waiting in the city!
Current contemporary art exhibitions in Paris and Île-de-France




Anita Molinero exhibition at the City of Paris Museum of Modern Art
From March 25 to July 24, 2022, the City of Paris Museum of Modern Art dedicates an exhibition to plastic artist, painter and sculptor Anita Molinero. Dive into her unique universe filled with anthropomorphic silhouettes. [Read more]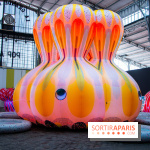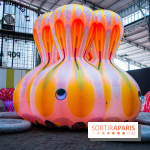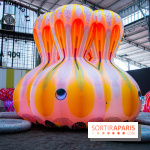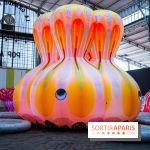 Pop air, the inflatable and immersive experience at the Grande Halle de la Villette: Our pictures
From April 14 to August 21, 2022, the Grande Halle de la Villette houses an exclusive and playful inflatable experience, Pop Air, made in partnership with Rome's Balloon Museum. [Read more]




Eugène Leroy exhibition at Paris Museum of Modern Art
From April 15 to August 28, 2022, Paris Museum of Modern Art devotes an exhibition to French painter Eugène Leroy. [Read more]




Fugues in Color, the exhibition at the Louis Vuitton Foundation
The Luis Vuitton Foundation gathers five international artists for an uncommon exhibition testing these painters' creativity. From May 4 to August 29, 2022, come and discover "Fugues in Color". [Read more]




Germany, the 1920's, the exhibition about New Objectivity at Centre Pompidou
Have you heard about New Objectivity? From May 11 to September 5, 2022, Centre Pompidou introduces us to this art movement that developed in the 1920's in Germany. [Read more]




Simon Hantaï, The Centenary Exhibition: the compelling retrospective by the Louis Vuitton Foundation
The Louis Vuitton Foundation takes us to Simon Hantaï's original and unique universe – a painter from the 20th century – who marked his time because of his works and the mystery around. From May 18 to August 29, 2022, come and visit Simon Hantaï, The Centenary Exhibition and meet this uncommon artist. [Read more]




Wonderland exhibition at the Montreuil Maison Populaire
From May 25 to July 15, 2022, Montreuil Maison Populaire invites you to discover artist Julia Scher's latest exhibition, Wonderland. [Read more]




Toucher le feu, femmes céramistes au Japon: the exhibition at the Musée Guimet
From June 1 to October 3, 2022, the Musée national des Arts Asiatiques (or Musée Guimet for friends) offers us to discover the exceptional work of female ceramicists in Japan with the "Toucher le feu, femmes céramistes au Japon" – or "Touching fire, female ceramicists in Japan" – exhibition. [Read more]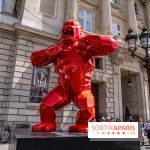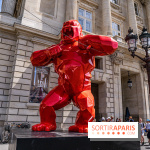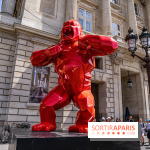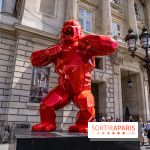 Orlinski's sculptures take over the 8th arrondissement, enjoy the open-air exhibition
Richard Orlinski unveils new pieces in the streets of Paris: from the Concorde to Madeleine, by the rue du Faubourg Saint Honoré, you might run into huge and strange animals… A fabulous open-air exhibition to enjoy from June 9 to July 9, 2022. [Read more]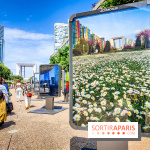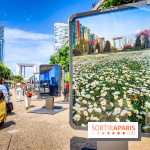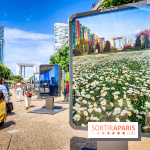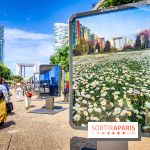 Les Extatiques 2022, the free open-air exhibition at La Défense and La Seine Musicale, our pictures
Les Extatiques, the monumental open-air exhibition at La Défense is back from June 22, to October 2, 2022, for the 5th edition. This year again, enjoy wonderful installations set between La Défense and the gardens of La Seine Musicale. [Read more]




The Mutes, Lina Lapelytè's exhibition-performance at Lafayette Anticipations
From June 23 to July 24, 2022, Lafayette Anticipations invites art fans to discover artist Lina Lapelytè's latest exhibition-performance, "The Mutes". [Read more]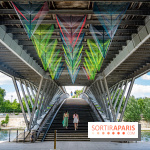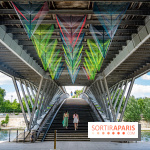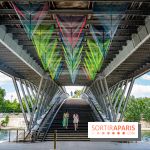 Sens dessus dessous: when art takes over Paris bridges on the Seine riverbanks
In the summer, the Seine riverbanks are a great place for Parisians and tourists to take a walk. From June 23 to September 23, 2022, these riverbanks are even more appealing thanks to installations by five artists. The "Sens dessus dessous" route is to be discovered now and free of charge! [Read more]
Upcoming art exhibitions in Paris and Île-de-France