Published by La rédaction · Photos by My B. · Published on 15 September 2022 at 12h09
This Fall 2022 is likely to blow us away given all the new food spots in Paris expected to open. Between major and expected restaurants, gorgeous tables, innovative concepts and rocking chefs, let us have a look at the restaurants you shall not miss this Fall.
Every year, many new restaurants open in Paris. But with the different lockdowns, some were set to open later. And one thing is sure, September starts well with great and indulging places opening.
We are looking forward to gourmet restaurants, fabulous chefs, great spots likely to blow us all away, as well as fantastic eateries to eat good food, we hope.
And let us tell you now there will be something for everyone! From Asian restaurant to Mediterranean cuisine, to French gastronomy and street-food… Discover now the most awaited restaurants opening this Fall 2022 in Paris.
Note this guide is updated accordingly. Stay tuned for more food novelties this Fall.
New restaurants opening this Fall 2022 in Paris: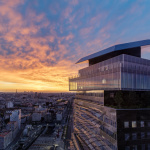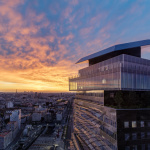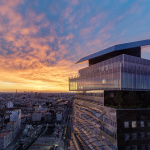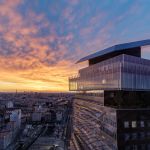 TOO Hôtel, the new rooftop with panoramic restaurant and Skybar opens
TOO Hôtel is the name of the brand-new place by Laurent Taïeb at the top of the Tours Duo is about to be unveiled on Thursday October 20, 2022, in Paris 13th arrondissement, between Station and BNF. A hotel in the sky of Paris providing a restaurant with exceptional panoramic views and a Skybar. [Read more]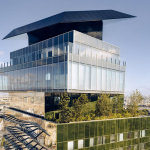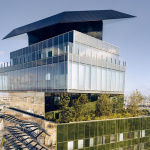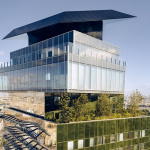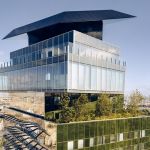 TOO Restaurant – the new panoramic restaurant in Paris
TOO Restaurant is the name of the restaurant likely to be the talk of the town very soon. Picture this: a restaurant with exceptional views on the Seine, the Sacred Heart, Notre-Dame and Beaubourg. [Read more]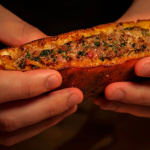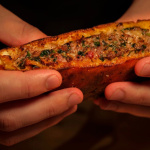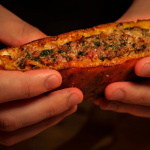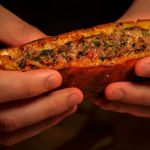 Nour, new Israeli counter to discover arayes
Starting from November, the new Nour counter offers foodies to discover arayes, major street food dishes from Israel. [Read more]




Le Corot, natural gourmet Michelin-starred restaurant of Les Etangs de Corot renews itself
Le Corot, this Michelin-starred restaurant, ideally set between Paris and Versailles, is a genuine haven of peace for hedonists. Recently renovated and entirely thought over, the restaurant has it all. In a green setting, come and discover Rémi Chambard's cuisine highlighting treasures from Ile-de-France farms. [Read more]




Mantchouk – Armenian cuisine by Petrossian
Feel like discovering Armenian cuisine? If so, then head to Mantchouk, the latest restaurant x caterer by Petrossian in the 17th arrondissement of Paris. It is as if the house was back to its roots. [Read more]




Bloom, Christian Ventura's heart-stopping new vegan sushi restaurant
Bloom, here is the name of this new plant-based restaurant with Japanese influences recently inaugurated in Paris 17th arrondissement. Already trending in the U.S., plant-based sushi is coming to Paris, ready to give it a try? [Read more]




Bonnie: hotel SO/Paris bar-restaurant and perched club is open
A new spot with lofty terrace opened in Paris on September 6, 2022. Here is Bonnie, the restaurant-bar and club by Paris Society settling on the 15th and 16th floors of SO/ Paris, the trendy hotel by the Seine, in the Marais area. [Read more]




Le Petit Rétro – Irwin Durand and Guy Savoy's latest restaurant in Paris 16th arrondissement
For gorgeous bistronomic cuisine sticking to French tradition, head to Le Petit Rétro, a restaurant in the 16th arrondissement which menu was created by Chiberta chef Irwin Durand, under the leadership of chef Guy Savoy. All foodies and gourmands unite! [Read more]




Tenzen: the confidential Japanese restaurant devoted to tempuras in Paris
Taking the time to savor whilst traveling: here is the unique experience provided by Tenzen, a gourmet and confidential restaurant devoted to tempuras, ran by talented Japanese chef Jiro Kondo. [Read more]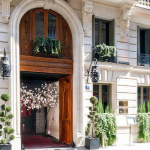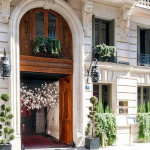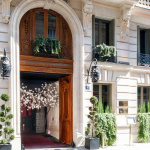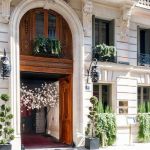 Maison Delano Paris, luxury hotel, restaurant and bar opening soon
Maison Delano Paris opens soon. In a beautiful hotel particulier in the 8th arrondissement, Accor Group and Katara Hospitality open their first Maison Delano in Paris. As for the restaurant, 3-star chef Dani García will provide a new culinary concept we are looking forward to discovering. [Read more]




Petibon, sweet and savory finger sandwiches in Montorgueil
At Petibon, enjoy sweet and savory finger sandwiches by Montorgueil! [Read more]




Braise, wood-fired cuisine by Sylvain Courivaud and Matthias Marc
This Fall, young chef Sylvain Courivaud opens Braise, in partnership with Matthias Marc and Stéphane Manigold. A French bistro shining a light on wood-fire cooking. [Read more]




Momen, friendly bistronomy on Grands Boulevards
Grands Boulevards' latest bistronomic table, Momen, provides you with fresh and seasonal cuisine created by two friends, Louis Amen and Romain Moreau. [Read more]




Gargouille, old-fashioned Mediterranean cuisine
Egypt, Lebanon, Israel, Greece, Italy, France… the new Gargouille restaurant is inspired by the Mediterranean coast. To discover this Fall! [Read more]




Dune, chef Youssef Gastli's new Mediterranean restaurant
Chef Youssef Gastli renews with his Tunisian roots with the opening of his new "Dune" restaurant. [Read more]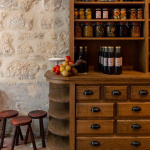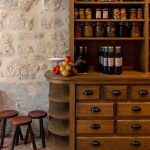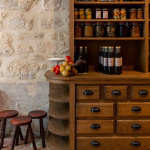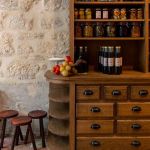 Shosh, the new Israeli deli and Jerusalemite cuisine in the Sentier area
Shosh is the name of the new deli designed by the Shabour chefs. Enjoy Israeli wines, olive oils, spice blends, and Jerusalemite cuisine specialties too! [Read more]




Little Havana, Cuban street food in the Sentier area
Little Havana is about to make you all discover Cuban street food. Opening in September! [Read more]




VIVE, Maison Mer, David and Stéphanie Le Quellec's novel seafood restaurant
This Fall, David and Stéphanie Le Quellec open their seafood restaurant together, shining a light on the most beautiful produces from the French coasts. [Read more]




Omar Dhiab, new gourmet and vegetable table by chef Omar Dhiab
Trained in the greatest Michelin-starred restaurants, chef Omar Dhiab opens his own this Fall. On the menu, vegetable-based cuisine bathed in his childhood memories. [Read more]




Géosmine, Maxime Bouttier's first raw and lively restaurant
Young chef Maxime Bouttier opens his first restaurant in Paris this Fall, and it is already very promising. [Read more]




P'tit Deux, Tiphaine Mollard and Romain Casas' new bodega
Just across their first restaurant, Tiphaine Mollard and Romain Casas open this Fall "P'tit Deux", a bodega serving tapas and French wines. [Read more]




Nhome, Chef Matan Zaken's first gourmet restaurant
In mid-September, chef Matan Zaken opens Nhome, an intimate 20-seater restaurant serving a daily and unique tasting menu. [Read more]




Arboré, top chef Pauline Séné's latest restaurant at the Royal Madeleine Hotel & Spa
Let us meet from mid-September to discover Arboré, Pauline Séné's new bistronomic restaurant at the Royal Madeleine Hotel & Spa! [Read more]




Jinchan Yokocho, a new genuine Japanese eatery opens in Paris
Calling all Japanese cuisine fans. After the success of Jinchan Shokudo, French-Japanese couple Alban and Miyo Cacace do it again, and opens in September a new izakaya called Jinchan Yokocho. [Read more]




Gainsbarre, Maison Gainsbourg's new café-restaurant and cocktail bar to open soon
Gainsbarre, here is the name of the hybrid venue, café-restaurant and tearoom by day and cocktail bar and musical restaurant by night, soon opening within Maison Gainsbourg, artist's home turned into a museum about him. [Read more]




Chez Micheline, the new restaurant by the Bistrots pas parisiens
Chez Micheline, here is the name of the latest Bistrots pas parisiens restaurant opening this spring in the former Pont de Sèvres railway station. [Read more]
Lovely discoveries ahead!
New restaurants recently inaugurated:

What to do this week - September 26 to October 2, 2022, in Paris and Île-de-France
Being bored in Paris is impossible: every day, dozens of events wait for us! This week, from September 26 to October 2, 2022, is no exception: between exhibitions, concerts, new restaurants, shows and family-friendly outings, you will find what you need to have fun. Are you looking for your next outing? Keep reading to enjoy this week's best outings! [Read more]

Peppe Martyrs, Peppe Cutraro's latest pizzeria in Pigalle
Peppe Curraro – Neapolitan pizzaiolo living in Paris for several years – open his third pizzeria in the city, Peppe Martyrs. Now, you can enjoy his formidable pizzas (one of the recipes being a World's Champion) by Pigalle. [Read more]

Noori: an unusual restaurant with unique concept around tacosushi comes to Paris
Craving something original to eat? Starting from September 19, 2022, come and discover Noori in Paris 10th arrondissement. This new indulging concept created by Axel Muller offers an exclusive immersion around tacosushi, to enjoy in a setting as fun as the product itself. So, ready to go on a trip? [Read more]

Mozami, our test of the chic and modern canteen at Novotel Paris Belleville
Calling all foodies and gourmands! Mozami – Novotel Paris Belleville's chic canteen – invites you to discover now the great bistronomic menu for an indulgent moment in the heart of the 20th arrondissement. Beef tataki and chimichurri, ham elbowed pasta dish, salads… it has it all to satisfy curious people's palates! We gave it a go and here is what we thought! [Read more]

Fi'lia, our test of Pullman Paris Montparnasse's chic and modern Italian restaurant
Calling all Italian flavor fans! Head to Fi'lia, a restaurant in the 14th arrondissement, set on the first floor of Pullman Paris Montparnasse, serving a menu inspired by the Dolce Vita with a Mediterranean twist. A fabulous culinary offer to discover now! [Read more]

Anna: the Italian wine bar in the Vertbois area in Paris
The country of the Dolce Vita comes to the 3rd arrondissement of Paris with the opening of Anna. Although this Italian wine bar shines a light on tasty wines from the Boot, the place also serves mouthwatering Mediterranean-inspired dishes. [Read more]

Kibo No Ki, the Japanese ramen and pokebowl restaurant to try on kimonos at
Kibo No Ki is the tasty Japanese restaurant set within walking distance from the Madeleine, in Paris 9th arrondissement, serving delicious ramen and pokebowls, and offering you to try kimonos on at the end of the meal. To have a great meal and a good time, here is a place that has it all. [Read more]

I Grappoli, the indulging Italian restaurant in Paris 14th arrondissement
I Grappoli is the name of the latest Italian trattoria by the Place Denfert-Rochereau in Paris 14th arrondissement indulging fresh pasta lovers and woodfire pizza fans. [Read more]

An Japonaise in Paris: the authentic Japanese restaurant turns into bistro Wagyu Gyudon
An Japonaise: two simple words to talk about one of the best Japanese restaurants you really have to discover in Paris. After shining a light on Japanese cuisine, the place changes this Fall 2022, and becomes a Wagyu Gyudon bistro... Ready to take off? [Read more]

Iluma, the latest Iberian restaurant and festive tapas bar
Iluma alma iberica, here is the latest Iberian restaurant serving Spanish and Portuguese specialties, tapas bar style, in Paris 2nd arrondissement. A lively bar-restaurant providing fabulous moments of sharing whether it comes to drinks or food. [Read more]

Martin, the latest traditional French brasserie in the 11th arrondissement
Nouvelle Garde's latest creation, brasserie Martin in the 11th arrondissement serves – like Dubillot and Bellanger – homemade French bistro classics. Sausage and mashed potatoes, roasted chicken and tartare are to be enjoyed in this new restaurant with terrace facing the Square Gardette. [Read more]

Les Maquereaux Rive Gauche, the latest friendly fish boat restaurant
Opened only a few weeks ago, Les Maquereaux Rive Gauche – the latest place by Les Maquereaux – is already a success. Set on a moored boat, in the 13th arrondissement, Les Maquereaux Rive Gauche provides small fish dishes to share or not, before dinner. [Read more]

Bonhomme, local bistronomy, friendly table and childhood memories
Three friends, two affordable menus, an inspired chef, this is Bonhomme's winning combo, a new bistronomic eatery in the Poissonnière area. [Read more]

Pizzou Aligre, our pictures of the great pizzeria with 100% made in France toppings
After a first venue within walking distance from Pigalle, Pizzou, the made in France pizza king, provides you with a new canteen in the heart of the Aligre area, in the 12th arrondissement. A great menu shining a light on the French terroir to discover if you like fusion cuisine. We visited and here is our review! [Read more]