Published by La rédaction · Photos by My B. · Published on 25 May 2022 at 19h41
Paris is the city of love; this is common knowledge. But if you feel like making the most of the romantic charm of the city with your soulmate, here is a beautiful selection of perfect restaurants for a starry-eyed lunch or dinner.
Paris is worth its reputation as the city of love. We must say the French capital city knows how to take us to the mood of a romantic movie with the beauty of the cobblestoned streets, the charm of monuments and many restaurants making fine gourmets very happy. There are so many places that all cravings can be satisfied.
If you have decided to treat you to a romantic stay in Paris, or if you wish to spend a special one-on-one moment with your soulmate, then this page was made for you. Here we share with you all the greatest places for restaurant to enjoy on a date. Whether you want to go for an intimate dinner, or lunch with your other half, these restaurants will make of your date a pure moment of happiness.
From typically French restaurants to gourmet restaurants, to exotic gastronomy, choose whatever you want to live out a great culinary experience. You can also go on a gorgeous stroll before or after your meal to complete this delicious moment of romance. Now, it is your turn to write your story!
Careful, this article is updated over the course of our discoveries, do not hesitate to save it and discover more spots soon!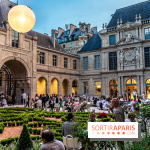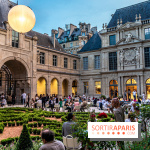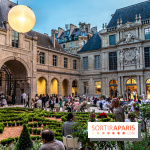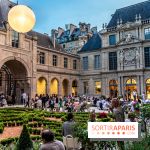 Fabula, Thibaut Spiwack's ephemeral restaurant at Paris Musée Carnavalet
Fabula, here is the name of Top Chef France contestant Thibaut Spiwack's ephemeral restaurant settling from May 6, 2022 to October within the Musée Carnavalet. [Read more]




Acte II (former Au_Top): the hidden rooftop in Paris serving Japanese food
Acte II (formerly known as Au_Top) is a mouthwatering rooftop hidding in the heart of Paris with a surprising 360° view. In this restaurant managed by Jean Philippe de la Perle, discover views on Paris rooftops while enjoying dishes cooked by Masahide Ikuta, serving Japanese gastronomy up in the air. [Read more]




Le Bellefeuille, Saint James Paris Michelin-starred confidential and seafood-inspired restaurant
Le Bellefeuille is the new gourmet restaurant of Saint James Paris. After being open for a few months, chef Julien Dumas is awarded his first Michelin star. Let us go and discover this restaurant making you feel at ease. [Read more]




Bonnie: lofty bar, restaurant and club with terrace by Paris Society
A new sot with lofty terrace is coming to Paris this summer. Here is Bonnie, the restaurant-bar and club by Paris Society settling on the 15th and 16th floors of SO/ Paris, the trendy hotel by the Seine, in the Marais area. [Read more]




Ephemera, the first immersive restaurant in Paris taking us under the sea
Ephemera, this is the name of the first immersive and affordable restaurant taking us under the sea for the first edition. Head to Paris 13th arrondissement, to a hidden location of MK2 Bibliothèque movie theater to enjoy an incredible experience for a meal. Official opening on Monday March 14, 2022, reservations are already open! [Read more]




CoCo, the magnificent restaurant at the Opéra Garnier
CoCo, here is the name of this wonderful restaurant set within the Opéra Garnier. Imagine: a restaurant featuring curved shapes, lush vegetation, cozy alcoves and great terrace, the whole within an iconic landmark in Paris. [Read more]




La Bauhinia restaurant
La Bauhinia, here is the name of the Shangri-La Paris magnificent restaurant named after a tropical flower. Under the aegis of Chef Christophe Moret and pastry chef Maxence Barbot, one can enjoy a menu inspired by French regions with Asian twists, while seated under the gorgeous glass roof designed by architect Maurice Gras. [Read more]




Maison Bréguet restaurant: seasonal and balanced food
Looking for a great restaurant in a cocooning atmosphere serving great balanced and seasonal food? Run to Maison Bréguet in Paris to enjoy a fantastic and confidential place that will make you feel like at home. [Read more]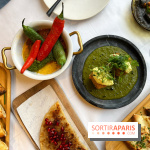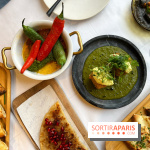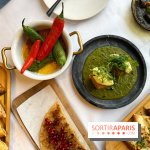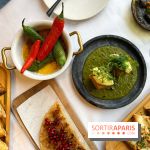 Shirvan, a road trip to the Silk Road alongside Akrame Benallal
At Shirvan, Michelin-starred chef Akrame Benallal invites us to a road trip with unique flavors along the silk road. A culinary journey through Azerbaijan, introducing us to Azeri food. [Read more]




Edmond, old-fashioned gastronomy on the rooftop of the Terrass" Hotel
Edmond is the perched spot in upper Montmartre expecting you at the Terrass" Hotel. With their new chef, Julien Goriot, the restaurant makes you jump back in time by giving pride of place to the gastronomy from the early 1900's. [Read more]




Le Gabriel, chef Jérôme Banctel's magnificent 2-star hotel within the La Réserve Hotel & Spa
Chef Jérôme Banctel's 2-star restaurant within the 5-star La Réserve Hotel & Spa, Le Gabriel, invites you to gastronomic perambulation beyond the seas. [Read more]




Gigi, the festive Italian restaurant by Paris Society set Avenue Montaigne
Gigi – the latest Italian and festive restaurant by Paris Society group – is likely to shake Avenue Montaigne. Between Bellini bar, high-end Italian gastronomy and live music, it has it all to have a great winter. [Read more]




The Auberge Nicolas Flamel with Grégory Garimbay at the helm
Genuine institution in Paris, the Auberge Nicolas Flamel welcomes a new cook, chef Grégory Garimbay. The oldest inn in Paris made the most of the past couple of months to get a makeover, very soft. And the plates unveil gourmet cuisine that does not deny its classic roots but shooting at the stars. [Read more]




Shiro, fusion restaurant in Saint-Germain-des-Prés
Who said fusion cuisine was dead, stuck in the 20th century? At Shiro, discover cuisine mixing French bistronomy and Japanese influences under the aegis of chef Hiroyuki Ushiro. [Read more]




Faham: Kelly Rangama's Michelin-starred restaurant in Paris - VIDEO
Faham is former Top Chef 2017 candidate Kelly Rangama and her spouse Jérôme Devreese's restaurant in the heart of Paris 17th restaurant. One enjoys a delicious exotic cuisine ticking all the boxes of the metropolitan gastronomy. Faham has just been awarded its first Michelin star! [Read more]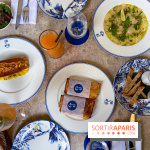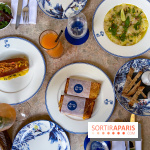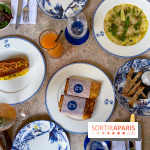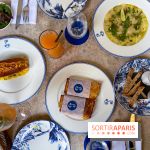 Café Lapérouse, the explorers' brasserie at Hôtel de la Marine
Although Hôtel de la Marine is a cultural gem to absolutely discover in Paris, Café Lapérouse is also a stop you do not want to miss. This restaurant serves a menu paying a proud tribute to sailors, including explorer Jean-François de La Pérouse. On the menu, a magnificent setting and fresh, tasty cuisine at the level of the monument! [Read more]




L'Oiseau Blanc: The Peninsula's high quality restaurant
L'Oiseau Blanc, this prestigious restaurant-bar makes hotel Peninsula Paris proud. This magical place welcomes you on the sixth floor of the Parisian palace featuring breathtaking views, 360° on the most beautiful monuments of the city, including the Eiffel Tower. [Read more]




Qui Plume La Lune, Jacky Ribault's prodigious starred restaurant
This year, Jacky Ribault's restaurant Qui Plume La Lune turns 10. The occasion to discover the chef's first Michelin-starred restaurant, open before the starred L'Ours in Vincennes, and let chef Jean-Christophe Rizet take you on a gourmet journey giving pride of place to good, beautiful, in short circuit, and seasonal. A phenomenal table. [Read more]




L'Assaggio, Paris Hotel Castille's magnificent Italian terrace
Feel like traveling? Head to the heart of Paris to discover Hotel Castille's fantastic restaurant L'Assaggio and their beautiful, and secret terrace. On the meny, hearty and sophisticated Italian cuisine, and some exceptional tiramisu to list among the best in town! [Read more]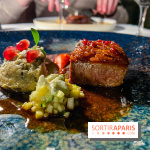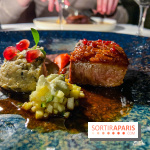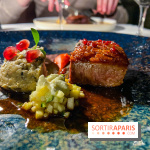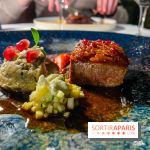 Cléo, Top Chef Bruno Aubin's exquisite restaurant at Le Narcisse Blanc
Come along and discover Cléo, Top Chef Bruno Aubin's exquisite restaurant. On the menu, great tasting with indulging recipes shining a light on thoroughly selected produces. And all this in the relaxing setting of Le Narcisse Blanc, the intimate hotel feeling like home. [Read more]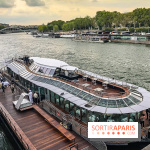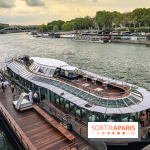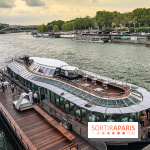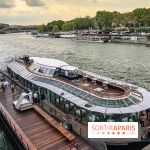 Ducasse sur Seine, Alain Ducasse's gourmet restaurant boat, is back
Open since September 2018, Alain Ducasse's floating restaurant called Ducasse sur Seine invites you to travel and discover new flavors for lunch and dinner-cruises aboard an electric boat built especially for him. [Read more]