Published by La rédaction · Photos by Cécile D. · Published on 12 August 2022 at 20h59
What are the major exhibitions in Septembre 2022 in Paris? Journey around the world, fashion and photographs, painting and adventures: September's exhibitions will take you on fabulous adventures!
Looking for an exhibition to visit in September 2022 in Paris? To start the new school right off the right food, run to museums: they are starting a new program with fabulous exhibitiosn and unmissable events.
The Louvre, Musée d'Orsay, Fondation Vuitton, Lafayette Anticipations, Musée Guimet, Musée d'Art Moderne, Orangerie... All your favorite museums unveiled programs and the best of culture in the city! Keep reading!
When we come up with the planning of the art events in September 2022, in Paris and we write down the opening dates of the exhibitions, we cannot resist the call of museums and galleries. We leave you to discover arty events that will fill your September 2022's days/nights and weekends.
September 2022's major events:




Sally Gabori, the surprising contemporary art exhibition at the Cartier Foundation
Her name is Mirdidingkingathi Juwarnda Sally Gabori and she is the star of the Cartier Foundation's exhibition. From July 3 to November 6, 2022, come and discover the work of this exceptional Aboriginal Australian artist! [Read more]




"Une seconde d'éternité" exhibition at the Bourse de Commerce
From June 22 to September 26, 2022, the Bourse de Commerce Pinault Collection invites you to discover their latest exhibition, "Une Seconde d'Eternité". [Read more]




Füssli, the realm of dreams and the fantastic: the painting exhibition at the Musée Jacquemart-André
Magnificent pieces, a dark ambiance between nightmare and fairytale: painter Füssli is given pride of place at the Musée Jacquemart-André. Come and discover this exceptional artist from September 16, 2022, to January 23, 2023, thanks to the "Füssli, the realm of dreams and the fantastic" exhibition. [Read more]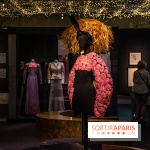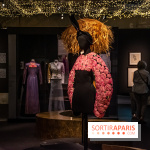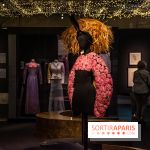 "Shocking! Les mondes surréalistes d'Elsa Schiaparelli", our pictures of the fashion exhibition at MAD Paris
Bold, inspiring, avant-garde, shocking! Fashion designer Elsa Schiaparelli has been called many names… And how about making your own mind thanks to the "Shocking! Les mondes surréalistes d'Elsa Schiaparelli" exhibition running from July 6, 2022, to January 22, 2023, at the Musée des Arts Décoratifs in Paris? [Read more]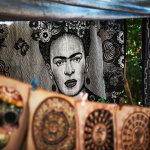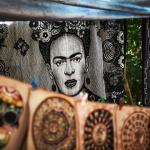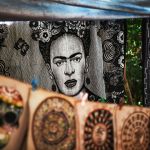 Frida Kahlo exhibit at the Palais Galliera: a retrospective showing pieces from the Casa Azul in Paris
Known as Paris fashion museum, the Palais Galliera devotes a promising exhibition to a major icon: Frida Kahlo. This retrospective – in partnership with the Museo Frida Kahlo – is to unveil over 200 pieces coming straight from the artist's childhood home, the Casa Azul in Mexico. Meet from September 15, 2022, to March 5, 2023. [Read more]




Machu Picchu et les Trésors du Pérou: the immersive exhibition at the Cité de l'Architecture et du Patrimoine, our pictures
"Machu Picchu et les Trésors du Pérou" – Machu Picchu and the Treasures of Peru – here is the name of the compelling exhibition running from April 16 to September 4, 2022, at the Cité de l'Architecture et du Patrimoine. On the occasion, follow the footsteps of pre-Colombian civilizations to the mystery of Machu Picchu. A unique journey where visitors can admire over 190 original pieces from one of the greatest Peruvian museums! [Read more]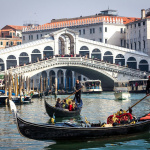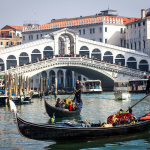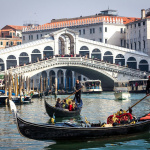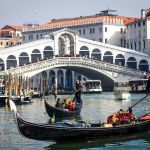 Venise Révélée, the exhibition at the Grand Palais Immersif in Bastille
From September 2022 to February 2023, the Grand Palais Immersif and the Opéra Bastille invite lovers of the "La Serenissima" to discover the digital exhibition, Venise Révélée. An exclusive dive into mysterious Venice for a never-before-seen journey in the heart of the City of Water! [Read more]




La Galerie Dior, the exhibition about the history of Maison Christian Dior at the 30 Montaigne museum
La Galerie Dior is a venue you do not want to miss if you love fashion. Set in the heart of 30 Montaigne, this exhibition area takes us to the very heart of the Maison Christian Dior's universe. Go and discover his inspirations and history through a series of magnificent stagings in this uncommon museum. [Read more]
Artsy events in September 2022: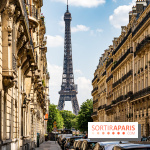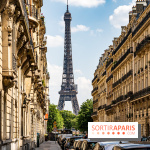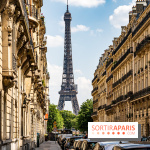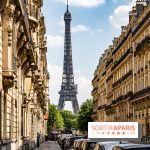 European Heritage Days 2022 in Paris and Ile-de-France: Dates and program
European Heritage Days are back on September 17 and 18, 2022, for the 39th edition. In Paris and Ile de France, this is the occasion to visit for free museums, exceptional opening, exclusive guided tours and wonderful entertainments planned with a theme: "Sustainable Heritage". [Read more]
Immersive exhibitions in September 2022 in Paris: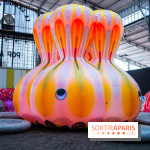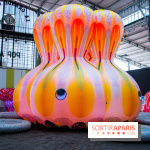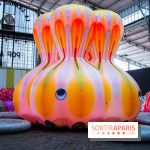 Pop air, the inflatable and immersive experience at the Grande Halle de la Villette: extra time
Starting from April 14, 2022, the Grande Halle de la Villette houses an exclusive and playful inflatable experience, Pop Air, made in partnership with Rome's Balloon Museum. The immersive exhibition is extended to September 4, 2022. [Read more]




FRED jewelry house's first retrospective at the Palais de Tokyo
Fred jewelry house exhibits for the first time this Fall at the Palais de Tokyo. From September 28 to October 24, 2022, come and enjoy treasures and gemstones by Fred for an immersive tour telling you the wonderful story of the brand. [Read more]




Immersive exhibition inspired by the Lantern Festival at Paris Korean Culture Center - Our pictures
To celebrate the Taste Korea festival, the Centre culturel coréen – or Korean Culture Center – nestled in Paris 8th arrondissement concocts an exclusive immersive and free exhibition inspired by the famous lantern festival. Meet from June 30 to September 9, 2022, to enjoy this fabulous journey! [Read more]




The Horizon of Khufu, an immersive nighttime journey in a pyramid to experience at the Arab World Institute
The Arab World Institute invites you to complete a unique journey, a virtual reality immersive experience taking you to one of the world's seven wonders. From June 14 to October 2, 2022, come and discover "The Horizon of Khufu". This July 2, enjoy an exceptional nighttime opening to discover this unusual experience. [Read more]




Europa Experience, a free and immersive European Union-inspired exhibition in Paris
From Saturday May 14, 2022, enjoy Europea Experience, a fun and free concept coming to Paris. On the menu, a 1,500-sqm exhibition inspired by the European Union delivering immersive, interactive and fulfilling experiences. Through a multimedia tour, including augmented reality installations and 360° movie theater, travel all around the European Union… from Paris. [Read more]




Autour du Monde : La traversée des images, new Musée Albert-Kahn's inaugural exhibition
For its reopening to the public on April 2, and after years of renovations, the musée départemental Albert-Kahn proposes a temporary exhibition, until November 13, called "Autour du Monde, la traverse des images, d'Albert Kahn à Curiosity". [Read more]




A giant bamboo pavilion on the Parvis de La Défense for a sensory photo exhibition
Aqua Matter, here is the name of the crazy art installation expecting us from April 1 to September 22, 2022, on the Parvis de La Défense. In a 1,000sqm bamboo pavilion unveils an exclusive photo exhibition by Sebastião Salgado themed on water, this resource as necessary as fragile. [Read more]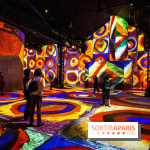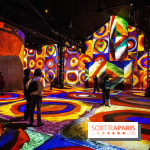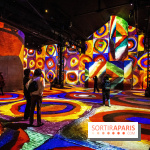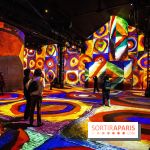 Kandinsky at the Atelier des Lumières: the immersive exhibition to discover - our pictures
Discover abstract art pioneer Vassily Kandinsky through the immersive exhibition of the Atelier des Lumières: "Kandinsky, The Odyssey of Abstraction". Running from February 18, 2022 to January 1, 2023. [Read more]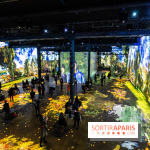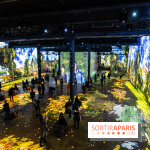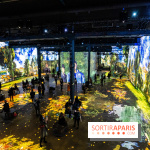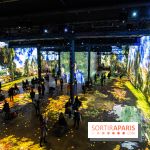 Cézanne at the Atelier des Lumières: the unmissable exhibition to enjoy now - our pictures
A door to Provence in the middle of Paris: from February 18, 2022 to January 1, 2023, the Atelier des Lumières takes us on an unusual journey through the "Cézanne, the Lights of Provence" exhibition. [Read more]
Retrospectives in September 2022 in Paris:




Maya Ruiz-Picasso, our pictures of the exhibition at the Musée Picasso
From April 19, 2022, to January 1, 2023, the Musée Picasso devotes an exhibition to the eponymous artist's daughter called "Maya Ruiz-Picasso, daughter of Pablo". [Read more]




Edvard Munch exhibition at the Musée d'Orsay
The Musée d'Orsay invites art fans to come from September 20, 2022 to January 20, 2023, and discover an exhibition focusing on work by Norwegian painter Edvard Munch, called "Edvard Munch, Un poème d'amour, de vie et de mort". [Read more]
Contemporary art exhibitions in September 2022 in Paris: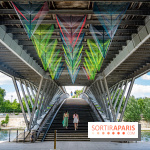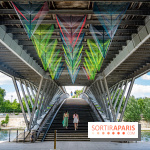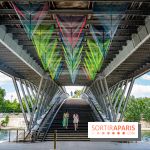 Sens dessus dessous: when art takes over Paris bridges on the Seine riverbanks
In the summer, the Seine riverbanks are a great place for Parisians and tourists to take a walk. From June 23 to September 23, 2022, these riverbanks are even more appealing thanks to installations by five artists. The "Sens dessus dessous" route is to be discovered now and free of charge! [Read more]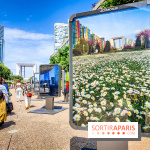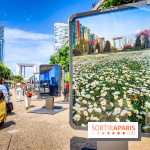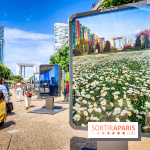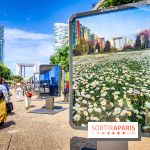 Les Extatiques 2022, the free open-air exhibition at La Défense and La Seine Musicale, our pictures
Les Extatiques, the monumental open-air exhibition at La Défense is back from June 22, to October 2, 2022, for the 5th edition. This year again, enjoy wonderful installations set between La Défense and the gardens of La Seine Musicale. [Read more]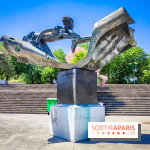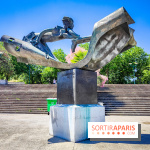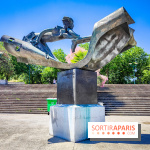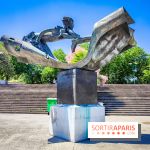 The open-air sculpture museum: a free art stroll in the heart of Paris
Have you heard about the open-air sculpture museum? Set in the Square Tino Rossi in the 5th arrondissement, this small museum provides us with a free cultural stroll by the Seine, in a gorgeous bucolic setting. [Read more]




Toucher le feu, femmes céramistes au Japon: the exhibition at the Musée Guimet
From June 1 to October 3, 2022, the Musée national des Arts Asiatiques (or Musée Guimet for friends) offers us to discover the exceptional work of female ceramicists in Japan with the "Toucher le feu, femmes céramistes au Japon" – or "Touching fire, female ceramicists in Japan" – exhibition. [Read more]




Germany, the 1920's, the exhibition about New Objectivity at Centre Pompidou
Have you heard about New Objectivity? From May 11 to September 5, 2022, Centre Pompidou introduces us to this art movement that developed in the 1920's in Germany. [Read more]
Photo exhibitions in September 2022 in Paris:




Les femmes portent le monde: Lekha Singh's photo exhibition at the Musée de l'Homme, our pictures
The Musée de l'Homme offers us to discover Lekha Singh's works – a photographer who traveled the world to meet women carrying the world. To discover from June 29, 2022 to January 2, 2023. [Read more]




L'expérience du paysage, the photo exhibition by the Henri Cartier-Bresson Foundation
Let us go on a trip with Henri Cartier-Bresson and keep your eyes peeled: the master of photography will teach you a construction lesson. From July 1 to September 25, 2022, come and discover the Henri Cartier-Bresson Foundation's "L'Expérience du Paysage" exhibition. [Read more]




From La Hune with love, Melody Gardot's (free) photo exhibition
Melody Gardot expresses her talent through music and photography just as well. The American jazz singer displays her photographs at the La Hune gallery. A free exhibition called "From la Hune with love", running from May 24 to September 30, 2022. [Read more]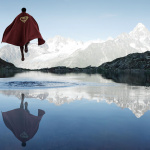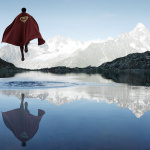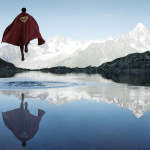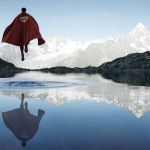 Pop Icons, the open-air photo exhibition at Bercy Village
And what if characters from the Star Wars saga were to strike a pose in front of the Eiffel Tower? Artist Benoît Lapray shows us more about his surprising universe mixing two worlds, through a free photo exhibition running at Bercy Village. From May 19 to September 18, 2022, come and admire Pop Icons. [Read more]
Free exhibitions in September 2022 in Paris: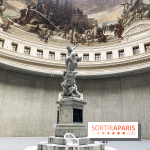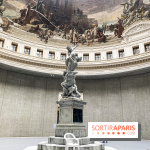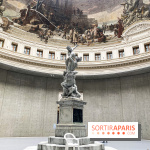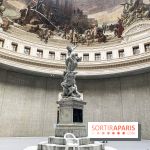 Free late-night opening on Saturday September 3, 2022 at the Bourse de Commerce
Feel like visiting the collections of the Bourse de Commerce? Enjoy the free late-night opening held on Saturday September 3, 2022 to discover this new and unmissable art place in Paris. [Read more]




Free museums and monuments this Sunday September 4, 2022 in Paris
Which museum can you visit for free on the 1st Sunday of the month, namely Sunday September 4, 2022, in Paris? We are delighted to enjoy our early month ritual: discovering a museum or monument free of charge! [Read more]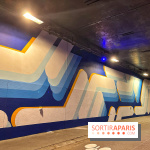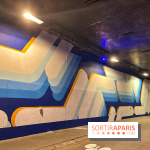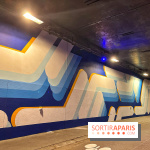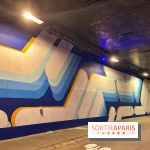 Street-art to soon cover the Paris Tunnel des Tuileries
The Tunnel des Tuileries goes very colorful! For two weeks, a dozen artists cover the Parisian tunnel reserved to soft mobilities in colorful murals to see until July 2023. [Read more]




September 2022's free exhibitions in Paris
Feel like enjoying a beautiful and free exhibition this September 2022, in Paris? How perfect, museums and art galleries are back! Come and discover new exhibitions in Paris and Île-de-France. [Read more]




Parisiennes Citoyennes, the exhibition about women's empowerment at Paris Musée Carnavalet
From September 28, 2022, to January 29, 2023, learn more about the history of feminism and women's rights in Paris, thanks to the exclusive "Parisiennes citoyennes!" exhibition displayed by the Musée Carnavalet. [Read more]




Free museums and monuments in Paris and Ile de France
Looking for a free museum in Paris? Musée des Beaux-Arts, Musée d'Art Moderne, Musée de l'Aviation, Musée des Arts Asiatiques, over 20 museums are free of charge, all year round, so, discover them! [Read more]