Published by Caroline J. · Photos by My B. · Published on 5 August 2022 at 14h50
Are you looking for something to do in Paris in September? School starts again, and between the European Heritage Days, the Fête de l'Huma, the car-free day, the La Parisienne race, the Techno Parade and more, you will be busy.
September is the month summer ends. While kids are back to school, museums are changing their exhibitions and many events are coming to enliven the cultural life in Paris.
Among the outing ideas, we have
Highlights: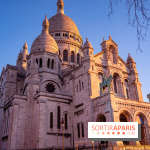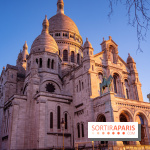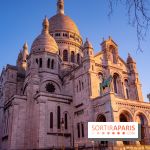 European Heritage Days 2022 in Paris (75)
For European Heritage Days 2022, on September 17 and 18, 2022, in Paris, monuments and historic places open (often free of charge) to tell you all about their secrets. Do not miss this incredible event! [Read more]




"Journée Paris Respire" Paris goes car-free for a day again in 2022
Paris goes car free on September 18, 2022, as part of an event called "Journée Paris Respire" or "Paris Breathes Day". For one day only, cars are banned from Paris. Parisians and tourists are invited to "discover Paris in a new light". [Read more]




Techno Parade 2022: the electro music float parade returns soon to Paris
After being cancelled twice over the health crisis, the Techno Parade will not return to Paris streets! The musical and free event, that highlights culture and electro music every year returns on September 24, 2022. Stay tuned to find out more about the floats and artists invited on the occasion, without forgetting the route of this Techno Parade 2022 in Paris. [Read more]




Fête de l'Huma 2022, in Essonne: Sexion d'Assaut, Dutronc & Dutronc, Laylow... The lineup!
The Fête de l'Huma is back at the end of summer. Held every year by French newspaper L'Humanité, the Fête de l'Huma will be back on Friday September 9, Saturday 10, and Sunday 11, 2022, in a new location set by the former 217 air base in Plessis-Pâté, in the heart of Essonne. As for the program, enjoy Sexion d'assaut, Dutronc & Dutronc, Kungs, Gauvain Sers or even Camélia Jordana, Christophe Maé, Benjamin Biolay, Deluxe and L'Impératrice. [Read more]




Festival Paris Paradis 2022: Peter Doherty & Fred Lo, Mickey 3D... The lineup
Festival held by Le Parisien, Paris Paradis is back from Friday September 16 to Sunday 18, 2022, for a new and fourth edition to discover in the La Villette park. On the menu, entertainments and workshops, as well as concerts (Peter Doherty & Fred Lo, Mickey 3D, Cats on Trees...) and humor shows (Panayotis Pascot, Waly Dia, Baptiste Lecaplain, Morgane Cadignan...). [Read more]




Peacock Society Festival 2022: Lineup by day and stage
Peacock Society is back at the Parc de Choisy Paris in Val-de-Marne with a new edition to come on Saturday September 10 and Sunday 11, 2022. The lineup? Amelie Lens, DJ Harvey, Laurent Garnier as well as Peggy Gou, Boys Noize, Adam Beyer, Jennifer Cardini... Here is the lineup by day and stage! [Read more]




La Parisienne 2022, the female race is back: sign up now
La Parisienne - the iconic race across Paris - is back in 2022! Meet on Friday September 9 and Saturday 10, 2022 for the Festival des Femmes and on Sunday September 11, 2022, for a 7-km or 10-km race in Paris. And good news, you can sign up now. [Read more]
Good deals:




Historical reenactment weekend 2022 at the Musée de la Grande Guerre
For the weekend - September 3 and 4, 2022 - the Musée de la Grande Guerre welcomes a huge WWI military camp. For two days, let us meet over 250 passionate re-enactors sharing their knowledge with us. The highlights? A never-before-seen show and a hike. [Read more]




Paris La Défense Urban Week 2022, the street culture festival to return soon
Street culture festival Urban Week will be back from Wednesday September 14 to Sunday 18, 2022, at Paris La Défense. On the menu? Live street art, as well as a designer super market, a playground and a food court along with concerts! [Read more]
Museums:




European Heritage Days 2022 in parks and gardens in Paris and Île-de-France
For this new edition of European Heritage Days, come along and discover parks and gardens in Paris and Île-de-France. Guided tours and a breath of fresh air, they have it all for a great stroll on September 17 and 18, 2022. [Read more]




European Heritage Days 2022: discover churches in Paris and Île-de-France
Thanks to European Heritage Days held on September 17 and 18, 2022, churches, chapels and cathedrals in Paris and Île-de-France tell you all about their secrets. [Read more]




European Heritage Days 2022, in Paris and Ile de France castles
European Heritage Days 2022 are the occasion to visit castles often open for free! Classic or Renaissance estate, fortified castles, royal residences, on September 17 and 18, 2022, castles tell us all about their secrets. [Read more]




September 2022's exhibitions in Paris and Île-de-France
What are the major exhibitions in Septembre 2022 in Paris? Journey around the world, fashion and photographs, painting and adventures: September's exhibitions will take you on fabulous adventures! [Read more]




September 2022's free exhibitions in Paris
Feel like enjoying a beautiful and free exhibition this September 2022, in Paris? How perfect, museums and art galleries are back! Come and discover new exhibitions in Paris and Île-de-France. [Read more]




Free museums and monuments in Paris and Ile de France
Looking for a free museum in Paris? Musée des Beaux-Arts, Musée d'Art Moderne, Musée de l'Aviation, Musée des Arts Asiatiques, over 20 museums are free of charge, all year round, so, discover them! [Read more]




Visiting Paris: staple landmarks and unforgettable strolls
Feel like (re)discovering Paris? We have brought together the best spots to visit, from unmissable landmarks to the best-kept secrets to quirky places. They have it all to satisfy your curiosity! [Read more]
Walks:




Fountains Shows of the Palace of Versailles 2022: a poetic outing you do not want to miss
The Musical Fountain Shows and the Musical Gardens of the Palace of Versailles are coming back in the gardens fountains and pools for a new season. From April 2 to October 30, 2022, enjoy strolls around the estate thickets and fountains in a magical atmosphere worthy of Louis XIV. [Read more]




Candlelit evenings 2022 at the Châteaux de Vaux le Vicomte with firework show!
Château de Vaux le Vicomte's candelit evenings promise a magical moment to experience with your close ones. On the menu, a nighttime tour lit by 2,000 candles, water displays, romantic stroll in the gardens to baroque music, and even a firework show! An enchanting break to enjoy from May 14 to October 1, 2022. [Read more]
Leisures: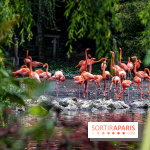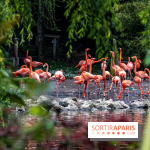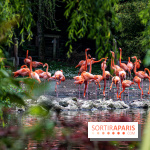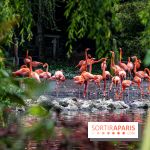 Guide 2022 to zoos, aquariums, and menageries in Paris and its surroundings
Looking to go away and meet animals in their environment? Let us meet in the different zoos and menageries in Paris and the region or further, and if you do not know where to go, we have got covered! Here is a great guide to help you make your choice. Vincennes, Thoiry, Jardin des Plantes… As many opportunities to learn more about nature. [Read more]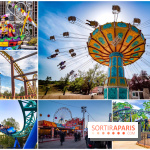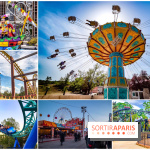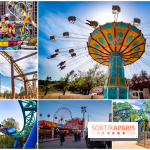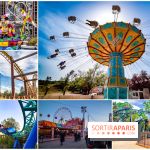 Guide 2022 to theme parks and funfairs in Paris and around
Feel like enjoying a few rides? With your family or friends, theme parks and other fairs are unmissable outings, and there are several of them in Paris and its surroundings. Discover the programs for this season 2022. [Read more]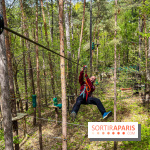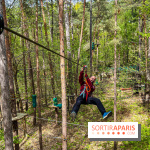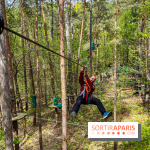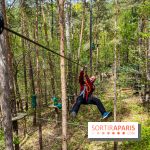 The best tree climbing sites in Ile-de-France
The Ile-de-France is full of dense forests with numerous tree climbing adventures' facilities. Just like a true adventurer, you can go prove just how smooth and agile you are (worthy of a true monkey, I bet). Put your agility to the test and enjoy fun challenges. [Read more]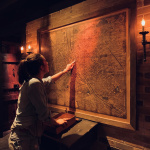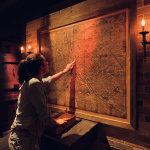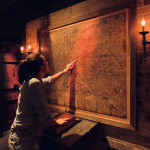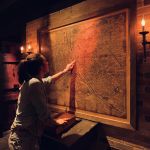 The best escape rooms and immersive experiences in Paris
Cannot get enough of the Adventures of Sherlock Holmes or solving mysteries of any sort? Have you dreamed of solving your own mystery in a haunted manor? Escape rooms let you experience these adventures for one hour with your family or friends. Use your cleverness, team spirit and your observation to help you win! [Read more]
Fairs:




District 13 International Art 2022: the international urban art fair at Drouot returns in September
District 13 International Art Fair takes over Drouot, the emblematic art history institution, for the third year. Set in the heart of the French capital, District 13 provides a thorough selection of international galleries who represent the best of the street art scene from Thursday September 15, to Sunday 18, 2022. [Read more]




France Quintessence 2022, the French spirit show
French spirits have their show and it is called France Quintessence! The 2022 edition of the fair is held on September 11 and 12, at the Salle Wagram. Calling all quality alcohol fans. [Read more]




Whisky Live Paris 2022 at La Villette Grande Halle
Whisky and other spirits amateurs, professionals and enthusiasts, are expected from September 24 to 26, 2022, at La Villette Grande Halle, for the latest edition of Whisky Live Paris. [Read more]
Sport:




The most beautiful outdoor swimming pools in Paris and Île-de-France
Is there something more pleasant than bathing in the open air and bask in the sun when it is out? Sortiraparis gives you the list of outdoor swimming pools open in Paris and its Île-de-France. Here is a good way to relax and have fun outside and soak in vitamin D thanks to the sun. [Read more]
Shows:




Classique au Vert festival 2022: program of the free concerts in Paris Parc Floral
The Classique au Vert festival returns from June 29 to September 7, 2022, in the heart of Paris Parc Floral. Classique au Vert invites music lovers and neophytes to enjoy good tempo and great weather with famous and rising artists. [Read more]




Paris Jazz Festival 2022 at the Parc Floral: lineup of the free nighttime shows
Paris Jazz Festival is back to the Parc Floral from June 29, to September 7, 2022, always featuring so many musical talents to discover in a bucolic setting. Here is the lineup of the free nighttime shows! [Read more]




Festival Jazz à la Villette 2022: Kokoroko, The Fearless Flyers... Here is the lineup
Once again, jazz is given pride of place in Paris for the edition 2022 of the Festival Jazz à la Villette taking place from Wednesday August 31 to Sunday September 11! The lineup? Kokoroko, Jacob Banks, Tank and the Bangas, Roberto Fonseca, Abdullah Ibrahim, as well as The Fearless Flyers. [Read more]




Festival Elektric Park 2022 back to Chatou: Sam Paganini, Popof, Sqwad... The rest of the lineup
Festival Elektric Park returns in 2022 twice as louder with 2 days filled with music! Meet on Chatou Ile des Impressionnistes on Saturday September 3 and Sunday 4, 2022, to enjoy electro beats. The lineup? Martin Solveig, Mr. Oizo, Bakermat, Hilight Tribe, Zomboy, Billx b2b Sefa as well as Breakbot b2b Yuksek. [Read more]




Dream Nation Festival 2022 in Le Bourget: Vitalic, Rebeka Warrior, Louisahhh... First names have landed!
After an exclusive edition in 2021, Dream Nation Festival is back this September. Meet on Friday September 16, and Saturday 17, 2022, at the Parc des Expos Paris Le Bourget to discover this huge electro culture open-air festival! The lineup? Vitalic, Rebeka Warrior, Louisahhh, Pendulum, without forgetting Angerfist. [Read more]
Restaurants:




The best of new restaurants in Paris
Gourmet, bistronomic, affordable or trendy restaurant or soon to open, discover the best of new restaurants in town likely to arouse your taste buds. Discover the top of new restaurants in Paris, wonderful new venues you do not want to miss. [Read more]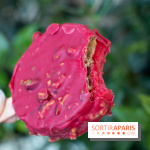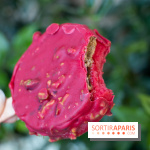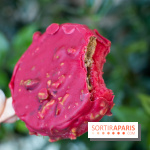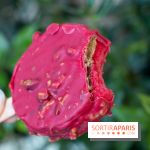 Where to have a tasty ice cream in Paris? The best ice cream parlors in Paris
How about making the most of sunny days and the warmer weather to discover what Paris ice cream parlors have in store? [Read more]




The best venues to have brunch outside in Paris this spring-summer 2022
The sun is back and one is eager to brunch on a terrace! Here are the best locations in town for a mouthwatering, smart and indulging brunch. [Read more]




The quirky patisseries to discover in Paris
Paris is the capital of patisseries… So, why not make the most of it discovering the quirkiest creations to enjoy in the capital city? Come along and discover indulging and original spots. [Read more]




The best new tearooms to discover in Paris
Are you looking for a new tearoom in Paris? Feel like having a seat, enjoying a real cup of tea with delicious pastries? Here are the latest locations to enjoy in the capital city. [Read more]