Published by La rédaction · Photos by Laurent P. · Published on 9 August 2022 at 22h09
What are the exhibitions to see in Paris and Île-de-France this March 2023? Exhibitions, events, installations, here is March's cultural program.
We knew the March hail showers, but you do not know the unexpected effects they can have: rain starts and you are forced to find shelter in the closest building. In Paris, between the many museums and art galleries, you are likely to end up surrounded by paintings during the shower. To make sure you have a blast, we recommend you go take a walk by venues housing the most beautiful exhibitions of the moment.
Where to find these exhibits? To help you plan your next outings in Paris in March 2023, we have made a short selection of the best exhibitions to visit in Paris this month. Fashion, photo, sciences, literature, modern art, free exhibitions or kid-friendly, they have it all.
And if the sun is shining, then it is great: walk to the museum and visit the exhibition you want without being drenched! All is well that ends well... So, what exhibition are we visiting? You just have to make your choice.
March 2023's major events:




Art et Préhistoire, the cave paintings exhibition at the Musée de l'Homme
From October 12, 2022 to May 22, 2023, cave paintings fans are expected at the Musée de l'Homme for the latest exhibition of the museum, "Art et Préhistoire" – "Art and Prehistory". [Read more]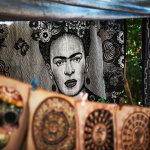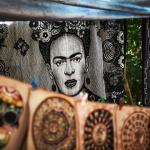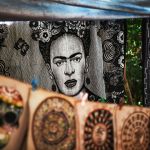 Frida Kahlo exhibit at the Palais Galliera: a retrospective showing pieces from the Casa Azul in Paris
Known as Paris fashion museum, the Palais Galliera devotes a promising exhibition to a major icon: Frida Kahlo. This retrospective – in partnership with the Museo Frida Kahlo – is to unveil over 200 pieces coming straight from the artist's childhood home, the Casa Azul in Mexico. Meet from September 15, 2022, to March 5, 2023. [Read more]




La Galerie Dior, the exhibition about the history of Maison Christian Dior at the 30 Montaigne museum
La Galerie Dior is a venue you do not want to miss if you love fashion. Set in the heart of 30 Montaigne, this exhibition area takes us to the very heart of the Maison Christian Dior's universe. Go and discover his inspirations and history through a series of magnificent stagings in this uncommon museum. [Read more]
Fun exhibitions to see in March 2023 in Paris:




Europa Experience, a free and immersive European Union-inspired exhibition in Paris
From Saturday May 14, 2022, enjoy Europea Experience, a fun and free concept coming to Paris. On the menu, a 1,500-sqm exhibition inspired by the European Union delivering immersive, interactive and fulfilling experiences. Through a multimedia tour, including augmented reality installations and 360° movie theater, travel all around the European Union… from Paris. [Read more]
Contemporary art exhibitions to see in March 2023 in Paris: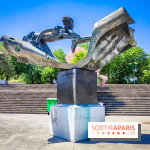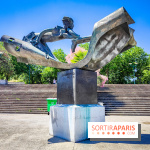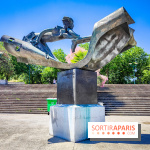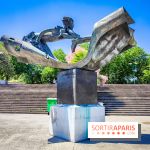 The open-air sculpture museum: a free art stroll in the heart of Paris
Have you heard about the open-air sculpture museum? Set in the Square Tino Rossi in the 5th arrondissement, this small museum provides us with a free cultural stroll by the Seine, in a gorgeous bucolic setting. [Read more]
Photo exhibitions to see in March 2023 in Paris:
Historic exhibitions to see in March 2023 in Paris:




The Cité de L'Histoire, immersive experience in the History of France in La Défense this Fall
Ready to dive into the great History of France? This Fall, the Cité de l'Histoire will open at the Grande Arche in La Défense, providing a playful and immersive tour in our common past. [Read more]
Playful exhibitions to see in March 2023 in Paris:




Kanak journals, the exhibition at Paris Musée du Quai Branly
Have you heard about Kanak art? Come and discover it from October 4, 2022 to March 12, 2023, at the Musée du Quai Branly - Jacques Chirac, thanks to exhibition "Kanak Journals". [Read more]