Published by Manon C., Rizhlaine F. · Photos by Manon C. · Published on 30 August 2022 at 12h37
For when you crave something at the least expected time, run to restaurants open non-stop in Paris!
Sometimes, you only need a sleep-in to make your whole day out of sync. And without knowing why and how, your stomach asks for lunch and it is already 4 o'clock. And you do not know what to do and panic. What restaurant could be serving something to satisfy your hunger at such an unlikely time?
Lucky for you, you can always count on many restaurants in Paris to meet your needs, at anytime of the day! Whether you crave very French dishes or Italian, African or Asian specialties, or if you are into street-food on-the-go, discover this great selection of restaurants open non-stop likely to satisfy your most unexpected cravings.
Here are great deals for late-comers!
Restaurants open non-stop in Paris:




Martin, the latest traditional French brasserie in the 11th arrondissement
Nouvelle Garde's latest creation, brasserie Martin in the 11th arrondissement serves – like Dubillot and Bellanger – homemade French bistro classics. Sausage and mashed potatoes, roasted chicken and tartare are to be enjoyed in this new restaurant with terrace facing the Square Gardette. [Read more]




Lüks, gourmet kabobs based on unusual and creative recipes
At Lüks, kabobs are gourmet, hearty and original! Bingo! [Read more]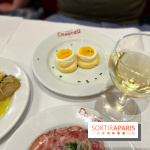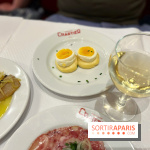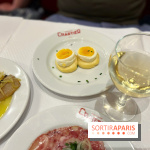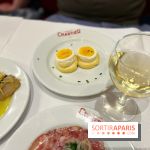 A new Bouillon Chartier across Paris Gare de l'Est
Good news for your budget: a new Bouillon Chartier recently opened across Paris Gare de l'Est. On the menu, as per usual, (very) affordable French bistro classics. [Read more]




Bouillon Pigalle, major French classics for a small cost
From midday to midnight, Bouillon Pigalle serves French bistro classics non-stop for a small cost. The perfect bargain if you are on a budget. [Read more]




Au Pied de Cochon, cheeky cuisine in the Halles area by day and by night
By day and by night, brasserie Au Pied de Cochon delights Parisian and tourists with traditional, very hearty French cuisine. An iconic venue to visit at least once in your life. [Read more]




Bouillon République, the latest ebullient restaurant
The Bouillon République has finally opened and serves – like its sibling, the Bouillon Pigalle – many French traditional and very affordable dishes. [Read more]




The very French Dubillot brasserie indulges the Sentier area
Brasserie Dubillot is the brand-new and very French brasserie created by Victor & Charly – already behind Brasserie Bellanger. Sharpen your knives, here, French meat is given pride of place along with cold cuts and French bistro staples. [Read more]




Petit Bouillon Vavin, a new and lively bouillon in Montparnasse
Sticking to the purest tradition of Parisian bouillons, gleefully noisy, Petit Bouillon Vavin opens on boulevard du Montparnasse. On the menu, hearty, invigorating and traditional French recipes fitting all budgets. [Read more]




Odette, L'Auberge Urbaine by the Rostang family in the Halles neighborhood
Odette is the urban inn by the Rostang family, set in the Halles neighborhood. Three years after it opened, it keeps on entertainig us with a new menu... Keep reading! [Read more]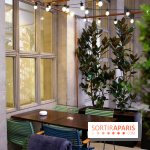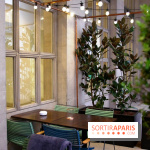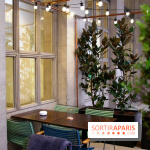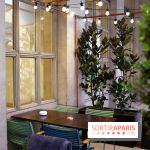 Dépôt Légal opens its covered terrace
Dépôt Légal is the place to be for foodies. Christophe Adam's restaurant-tearoom reopens its covered terrace by the Palais Royal. Let's head there to have lunch, a drink or even brunch! [Read more]




Coffee Parisien, the American bistro in Paris for over 30 years
With this sad weather, it's the moment to go and relax at Coffee Parisien, the lovely American bistro based on rue Princesse, soon to celebrate its 30th anniversary! [Read more]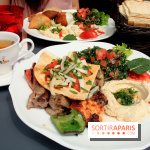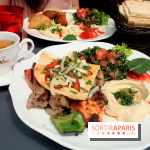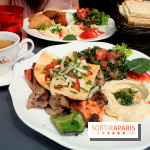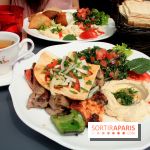 Brasserie Naï, a delicious Lebanese restaurant near the Place de L'Etoile
With summer upon us, Lebanese food and its fresh dishes are a good option. Near the Place de l'Etoile, on the Avenue de la Grande Armée, we've discovered Brasserie Naï excelling at hummus, sambousik and lamb skewer for a very correct rate! Open non-stop from 7:30 a.m. to 11:30 p.m., Brasserie Naï welcomes us for breakfast, lunch and even if you're feeling peckish in the afternoon… [Read more]




SoumSoum: the new hummus bar in Paris
If you like Mediterranean food, then, head to SoumSoum, the new hummus bar in Paris, nestled in the 4th arrondissement. [Read more]




Brasserie Bellanger delights Paris 10th arrondissement
French cuisine with raw and well-sourced ingredients, the whole for a very affordable price: this is what the Brasserie Bellanger offers. As a newcomer in the universe of Paris 10th arrondissement tasty and gourmet addresses, this place expects you all summer 2019 long on its large and sunny terrace. [Read more]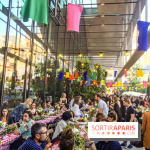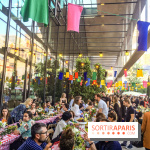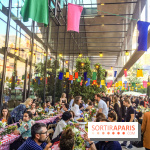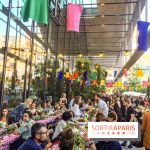 La Felicità: Big Mamma XXL restaurant in Paris Station F
Big Mamma keeps on increasing with a new address that is even bigger, more beautiful and impressive than the previous ones! Entitled La Felicità, this huge Italian restaurant x food-market has opened on May 25, 2018 within Station F in Paris 13th arrondissement. 4,5000-sqm including 1000s-qm of sunny terrace, 3 bars, 5 kitchens, a cafeteria open 24h a day… talk about crazy! [Read more]




Le Sancerre: the revival of the Abbesses brasserie Art Déco way
Emblematic brasserie set in Paris rue des Abbesses, Le Sancerre underwent a makeover. Now displaying a wonderful Art Déco style, an exceptional setting for a rather classic but very honorable brasserie. [Read more]




Miss Ko, restaurant and bar designed by Starck
Miss Ko is a place that looks like: a curiosity bar, a trendy store, a gallery, a grocery store, a pastry store, a tea parlor and a restaurant that is now opening in Paris 8th arrondissement. Come along and discover this new Asian cuisine concept in an atypical setting designed by Philippe Starck. [Read more]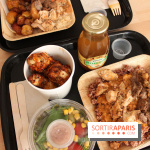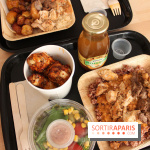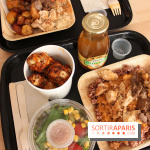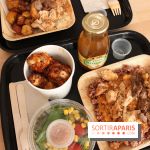 Osè African Cuisine, the African fast food in Paris
Today, you can try African cuisine without locking yourself up in a greasy spoon. Osè African Cuisine makes African cuisine flavors accessible to all. Whether you like spicy food or not, go for it, leave your habits away. Gluten-free and 100% Halal, the concept is delighting. [Read more]




L'Alsace, the renewal of the mythic brasserie on the Champs-Elysées
Alsace has its address in Paris and more precisely on the Champs-Elysées. If the address has been since 1968, in 2017, the brasserie underwent a facelift thanks to Laura Gonzalez (please!). open all day long, the brasserie offers quiches, Flammekueche, spätzele gratins without forgetting local sauerkraut, a major dish in the winter! [Read more]
As well as: Bouillon Racine, le Café de Flore, la Maison de l'Aubrac...
And for nighttime cravings:




White Night: Restaurants open until late at night in Paris
Feel like making the most of your night out in Paris without starving to death, and especially during the White Night 2022? To regain your strength past midnight, run to one of these restaurants open all night in Paris! [Read more]
It has it all for you to have a bite at anytime of the day!