Published by Julie M. · Photos by My B. · Published on 8 August 2022 at 08h02
What do to this Wednesday August 10, 2022? Sortiraparis comes along with you every day to tell you more about outings to enjoy on your own or with your family in Paris and Île-de-France. Keep reading to find out more about what to do on Wednesday August 10, 2022.
This Wednesday August 10, 2022:
Unmissable




What to do with kids this Wednesday August 10, 2022, in Paris and Île-de-France
Looking for an activity to keep your children busy on Wednesday August 10, 2022, in Paris? Whether you are parents, grandparents, or a nanny, here is a selection of outings to enjoy in Paris with kids! [Read more]
Exhibitions




Sally Gabori, the surprising contemporary art exhibition at the Cartier Foundation
Her name is Mirdidingkingathi Juwarnda Sally Gabori and she is the star of the Cartier Foundation's exhibition. From July 3 to November 6, 2022, come and discover the work of this exceptional Aboriginal Australian artist! [Read more]




"Une seconde d'éternité" exhibition at the Bourse de Commerce
From June 22 to September 26, 2022, the Bourse de Commerce Pinault Collection invites you to discover their latest exhibition, "Une Seconde d'Eternité". [Read more]




Exhibitions closing in August 2022, in Paris
Alert exhibitions coming to an end this month! Are you sure you visited all the exhibitions you wanted? To make sure you miss out nothing and organize your outings as well as possible, have a look at our guide listing exhibitions living their last days in August 2022. [Read more]




Van Gogh, La Nuit Etoilée: the immersive exhibition at Paris Atelier des Lumières returns in August
Inaugurated in 2019, Paris Atelier des Lumières takes us again to Van Gogh's universe, for an immersive display to enjoy from Monday August 1 to Saturday August 27. For 35 minutes, roam around Van Gogh's most beautiful paintings, rediscovering this poorly received genius back in the days. His story, his brushstroke and his evolution are unveiled. We also discover his "Dreamed Japan", a dive into the heat of Japanese tales and decors, a magical moment you don't want to miss. [Read more]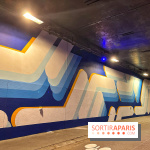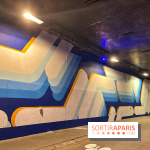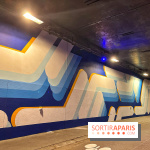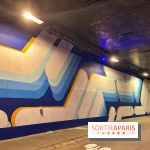 Street-art to soon cover the Paris Tunnel des Tuileries
The Tunnel des Tuileries goes very colorful! For two weeks, a dozen artists cover the Parisian tunnel reserved to soft mobilities in colorful murals to see until July 2023. [Read more]
Restaurants




Portuguese restaurants in Paris, our best ideas
How about having Portuguese food at lunch? Here are great Portuguese places in Paris, restaurants, patisseries, wine bars and more, to (re)discover for the France-Portugal season. [Read more]




Persil: the heart-stopping restaurant in Paris 11th arrondissement
Persil is a local gem expecting you in Paris 11th arrondissement. This Berlin-inspired restaurant serves inventive cuisine with a menu half-vegetarian, half-vegan. A place to get everyone to agree! [Read more]




Iluma, the latest Iberian restaurant and festive tapas bar
Iluma alma iberica, here is the latest Iberian restaurant serving Spanish and Portuguese specialties, tapas bar style, in Paris 2nd arrondissement. A lively bar-restaurant providing fabulous moments of sharing whether it comes to drinks or food. [Read more]




Martin, the latest traditional French brasserie in the 11th arrondissement
Nouvelle Garde's latest creation, brasserie Martin in the 11th arrondissement serves – like Dubillot and Bellanger – homemade French bistro classics. Sausage and mashed potatoes, roasted chicken and tartare are to be enjoyed in this new restaurant with terrace facing the Square Gardette. [Read more]




Les Maquereaux Rive Gauche, the latest friendly fish boat restaurant
Opened only a few weeks ago, Les Maquereaux Rive Gauche – the latest place by Les Maquereaux – is already a success. Set on a moored boat, in the 13th arrondissement, Les Maquereaux Rive Gauche provides small fish dishes to share or not, before dinner. [Read more]
Coffee & tea time




Kem Glaces, the craft ice cream pop-up back in the heart of Paris
Craving craft ice cream? Run and discover Kem Glaces creations, set in a pop-up store, from June 22 to September 25, 2022, at 7 rue Tiquetonne, in Paris 2nd arrondissement. The ideal way to cool off on these hot summer days. [Read more]




Takumi in Paris: the Japanese cheesecake-specialized bakery
The authentic Japanese cheesecake can be enjoyed at Takumi! Set in downtown Paris, this bakery also serves the flavorsome cream puff, cheese tart and sando. [Read more]




Quentin Lechat's incredibly indulging ice creams at Le Royal Monceau Raffles Paris
How about enjoying craft ice creams as hearty as indulging? This summer 2022, Le Royal Monceau Raffles Paris pastry chef Quentin Lechat brings out the ice cream cart and invites us to melt in delight on the terrace, at the bar or on-the-go. [Read more]




Koya Paris, the delicious blend between mochi and waffle to enjoy in the Madeleine area
For an indulging and surprising snack, head to Koya, the café in the Madeleine area mixing mochis and waffles. A sweet and delicate snack, bubble teas and comforting lattes: this is a dream place for sweet-toothed! [Read more]




Quirky brunch with the cutest fresh drinks in Paris
Sponsored - PINGWOO – the coffee shop in Paris famous for its cute drinks – serves fusion brunch based on Eastern and Asian flavors every day all summer around. In addition to Insta-worthy lattes, enjoy Japanese "shokupans" white breads, fluffy and moist, perfectly matching benedict eggs or scrambled eggs with bacon, beef or salmon! [Read more]
Bars




August's best terraces in Paris
Are you looking for a terrace to soak vitamin D up? Let us browse the terraces in Paris open in August 2022. To have a bite or a drink, there are always great places in Paris. [Read more]




Champagne bars in Paris
Fancy some bubbly time with your friends or colleagues? Head to champagne bars in Paris to enjoy bubble but responsibly. [Read more]




The Montparnasse Tower unveils a craft-beer bar this summer 2022 on their rooftop
This summer 2022, the Montparnasse Tower opens a craft-beer bar by La Brasserie Fondamentale on their 210-meter (688.97-feet) high rooftop! [Read more]




Sofitel Paris Le Faubourg's summer lush terraces, exotic tapas and creative cocktails
This summer, Hotel Sofitel Paris le Faubourg unveils a verdant hacienda-inspired terrace for you to enjoy exotic tapas and creative cocktails. [Read more]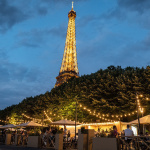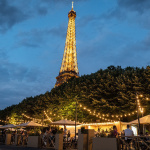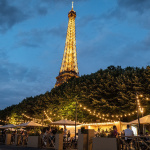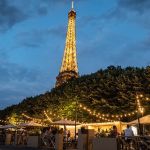 Bal de la Marine, the guinguette-restaurant by the Seine at the foot of the Eiffel Tower
The Bal de la Marine, a festive guinguette by the Seine mixing music and restaurant, expects you again for the summer. The occasion to chill out and dance all week long by the water, in a unique setting and a friendly atmosphere. [Read more]
Show and fairs
Sport & wellness




France 2023 Rugby Tour: here is the program
From July 22 to November 12, 2022, the nine host cities of the Rugby World Cup 2023 open Rugby Villages to celebrate the event. On the menu: meet athletes, members of the Interior Ministry and from the Overseas Territories Ministry, enjoy tournaments and entertainments. [Read more]




Le Prieuré des Sources, a warm and thorough spa providing custom-made services
Close to the Trocadero, the Le Prieuré des Sources spa invites Parisians and tourists to enjoy a relaxing moment for the mind and body thanks to treatments tailor-made to your very needs, between the expert hands of the Compagnons Wellness. [Read more]




Summer events in the AccroCamp parks!
Sponsored - All the summer long, the 7 AccroCamp parks are open and hold events for the entire family! Between tree-climbing with your family, beach at the door of Paris, workshops for the youngest ones, they have it all planned for you to have a fun summer. [Read more]




The Meïsō oasis, the relaxing floating center
For an exceptional moment untouched by time, go and have a bath in the salted water of Meïsō's floating baths, enjoying a sensory isolation in their latest wellness center by Olympiades. Perfect to clean your head for a while! [Read more]




Belleyme, infrared sauna and wellness café for a well-deserved break
If there is one place you want to go to in the Marais it is Belleyme providing Paris for the first time with an infrared sauna delivering extraordinary benefits and a wellness café serving vegan treats. [Read more]
Shopping




Chercheminippes, the second-hand institution in Paris: shopping and home bargain
Chercheminippes is one of the oldest second-hand concepts you can find in Paris. With five stores along the rue du cherche-midi, you can find pieces from great brands, as well as furniture and decoration for a lesser cost. And you can even enjoy a give away your clothes to give them a new lease of life! [Read more]




La Boutique aux 2 Balais: a Harry Potter store comes to Paris!
Sponsored - Alert! Paris welcomes a store dedicated to the Harry Potter universe! Head to La Boutique Aux 2 Balais, an exclusive place looking like Diagon Alley where you can find the latest items to improve your collections. [Read more]




Champs-Elysées Galeries Lafayette celebrate French creation with the French Touch operation
Sponsored - This summer, from July 5 to August 31, the Champs-Elysées department store shines a light on a selection of iconic or emerging French labels. From Lancel to "Fabriqué à Paris" labellized goods, Galeries Lafayette switches to blue, white, red. [Read more]




Stranger Things: a never-before-seen temporary pop-up store this summer on Paris Champs-Elysées, our pictures
This is the biggest series at the moment, a series fascinating worldwide: Stranger Things is on everyone's lips and screens! And from June 24, 2022, the series comes to the Champs-Elysées with a never-before-seen pop-up store! [Read more]




Rayon Noir, the tattoo parlor with modern and welcoming design in the 12th arrondissement
Behind an intriguing façade in Paris 12th arrondissement hides Rayon Noir, a new generation tattoo parlor welcoming several French and foreign artists in a modern and welcoming atmosphere. [Read more]
Outings: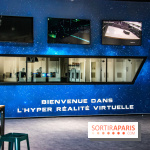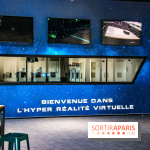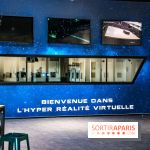 Immersive experiences in Paris and Île-de-France
Immersive experiences are adventures often looking like escape rooms, immersive plays and video games, making you enjoy stories larger than life. [Read more]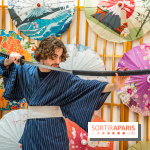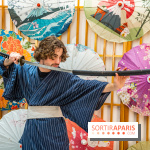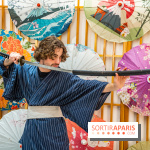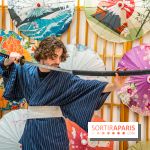 Japan-inspired immersive or original outings in Paris
Do you love Japanese culture and look for places shining a light on Japan in Paris? Between original restaurant, exotic park, cafés or exhibitions, here are places to enjoy Japanese culture in Paris. [Read more]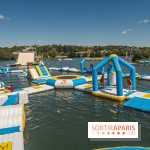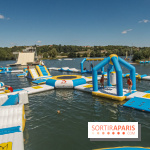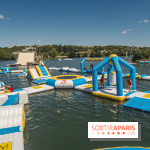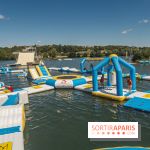 Wam Park 77 in Fontainebleau, the outdoor activities center with giant slides and water features
Looking for a waterpark at the gates of Paris? We went on to discover Wam Park in Fontainebleau, at the Lac de la Grande Paroisse, an outdoor activities center with lots of water features: platter lift, Water Jump, inflatable water structures, floating terraces, canoe and paddle boats. To feel on a vacation in Île-de-France, here is the perfect spot to have fun with your family and friends. [Read more]




Aquajump 95, the inflatable waterpark in Cergy
Aquajump 95 is the inflatable waterpark waiting for you at the Cergy Pontoise outdoor activities center in Val-d'Oise, right outside Paris. picture this: a huge 2,500sqm trail to jump, glide, climb and have fun of course. With your family or friends, this is the perfect spot to enjoy summer holidays fresh and cool. [Read more]




Aqua Slide Park, the inflatable waterpark in Longueil Sainte Marie in Oise department
Aqua Slide Park is the name of the inflatable waterpark set in the water sports center of Longueil-Sainte-Marie in Oise. Right outside Paris, discover this verdant spot, perfect to bathe and have fun in the water without necessarily having to go too far away. [Read more]




Parc Hérouval – the outdoor activity center with beach and water features
Parc Hérouval is a theme park and outdoor activity center going au naturel. Set one hour from Paris, in a wonderful and wild setting, Parc Hérouval welcomes you over 20 hectares of greenery. On the menu: beach and water features, mini-train, mini-petting farm, slides, bumper boats, ponies, barbecues… This is the perfect place to meet the family, relax and have fun. [Read more]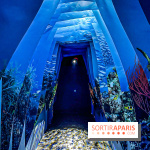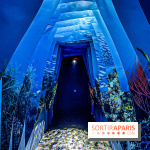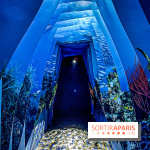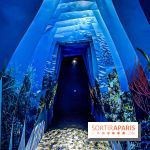 Science Experiences, the concept between museum and theme park in Bercy Village – DISCOUNT CODE
Families are expected at Science Experiences, a brand-new and playful spot mixing museum and theme park, bringing science to life in Bercy Village. The best way to encourage kids to pay interest to sciences by experiencing from the inside… And of our readers, this summer 2022, we have a Sortir à Paris special discount code at the end of the article! [Read more]




Summer holidays 2022: Museums and exhibitions for children
This summer 2022, I know you would like to relax and enjoy discoveries with your children to entertain them while educating them! There is nothing quite like showing them see, wild animals, and other exhibitions filling Paris. Sortiraparis walks you through the museums and animations likely to delight children and adults. [Read more]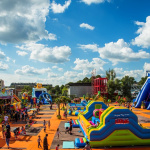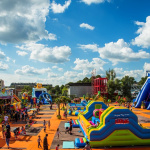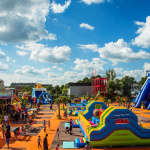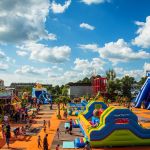 Europa Kids: inflatable playground at the Parc de la Villette in Paris
If you were to go to only one place this summer, you must run to Europa Kids. From June 25 to August 28, 2022, the Parc de la Villette provides the famous inflatable village again to entertain children and adults. Inflatable castles, huge slide, trampoline, water jets... What else would you ask for? [Read more]
See you tomorrow for more outing ideas!